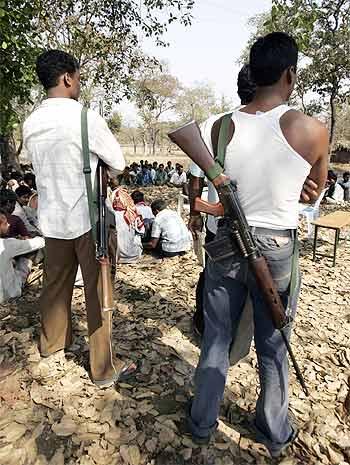 The Bihar police have arrested a Central Reserve Police Force assistant commandant in Gaya district on Thursday night, on charges of leaking information to Maoist guerillas and for his nexus with them, police sources have said.

Sanjay Kumar, an assistant commandant of the CRPF's 159 battalion, was arrested by the special task force of the state police.

"He was arrested on the basis of evidences against him that he was leaking information to Maoists and has links with them," a senior
police official said.
According to the official, Kumar was being interrogated at the CRPF camp.
"The STF has solid evidence that Kumar was used to pass on vita information to Maoists," the official said. The state home department will inform the Union home ministry to initiate action against him on the basis of evidence.
Police officials said that it was for the first time that a high-ranking CRPF official was arrested on such serious charges. Gaya is considered a stronghold of Maoists, where the CRPF camp is based for combing operations against them.