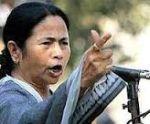 The West Bengal government is committed towards compensating the losses suffered by chit fund investors in the wake of the Saradha Group's collapse, Chief Minister Mamata Banerjee said on Thursday.
"We shall soon start paying compensation to the depositors cheated by the Saradha Group and such other chit fund companies recommended by the Justice (retired) Shyamal Sen Commission of Inquiry," she said.
The Commission of Inquiry, set up by the state government to probe irregularities in the chit fund schemes of the Saradha Group and other companies, began work recently.
Banerjee said that the Commission of Inquiry had so far received over four lakh complaints along with appeals for return of their deposits.
"The Commission of Inquiry, probing the chit fund scam, will prepare a data bank on the basis of the complaints before recommending to the state government," she said.
The inquiry commission would decide ways of returning the money of the thousands of investors duped by the Saradha Group and other companies.
Banerjee also said that a Rs 500-crore relief fund had been set up by the government to pay back investors and agents following the Saradha meltdown.
The government also announced a Social Security Scheme under which people would be able to invest safely, with the guarantee of proper returns, and appealed to the affected people to stay calm while the government makes efforts to help them.
The Left Front and the Congress in the state had demanded a probe by the Central Bureau of Investigation into the chit fund scam, claiming that an impartial inquiry could not be expected from the Trinamool Congress government as the ruling party had ties with the Saradha Group.