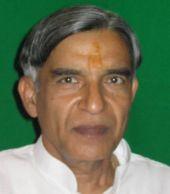 New Railway Minister Pawan Kumar Bansal on Sunday said his priority will be to improve the financial health of the national transporter and make it a preferred mode of journey in the country.
"My priority is to improve the health of the ministry both physical and financial," Bansal said in New Delhi after being given the responsibility of crucial infrastructure ministry.
Asked whether he will go in for a fare hike, Bansal said the task of improving the financial health is a larger exercise.
"It has to be a larger exercise. It does not have to confine to just increasing fares or freight...That is not the only factor on what the physical or financial health will depend upon," he said.
Besides Bansal, two Congress MPs from West Bengal and Andhra Pradesh -- Adhir Ranjan Choudhary and Kotla Jaya Suryaprakash Reddy -- were given portfolios of Ministers of State for Railways in the reshuffle.
It is after almost one-and-a-half decade that the railway ministry is back with Congress with Bansal being given the Cabinet post and the two MoS portfolios also going to the party.
On safety aspects, Bansal said, "My endeavour will be to make train journey safe and comfortable so that it remains a preferred mode of transport in the country."
Bansal, who was earlier Water Resources and Parliamentary Affairs Minister, said, "We have to look into many aspects to see if we can cut on expenditures, where we can utilise the resources properly and if necessary how to go about the issue of fare, with the larger objective of providing better services to the people."