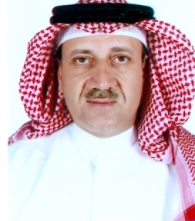 Consul General of Bahrain Mohammed Abdulaziz Al Khaja, who was facing charges of molesting and threatening the manager of a housing society in Mumbai, has left the country, police said on Saturday.
"Khaja left the country on Friday night. He returned to his country apparently before his tenure as the Consul General got over," said a senior police officer.
Additional Police Commissioner Krishna Prakash said Khaja has left but refused to divulge further details.
The city police accordingly shared the development with the state government, which subsequently informed the department concerned in Delhi.
A case had been filed against the diplomat on a complaint by the manager of a housing society on Napean Sea Road in south Mumbai.
Khaja stayed on the fourth floor of the building. The manager, a woman, had lodged a police complaint accusing Khaja of molesting her.
According to another complaint, the Bahraini diplomat came to the society's office on Thursday and while talking to its chairman, he reportedly pointed a finger at the manager, abused and threatened to kill her.
The victim had earlier said Khaja lost his cool after he found that one of the elevators of the building had been shut for repairs on December 9.
He was slamming the door of the elevator when she saw him and requested him to maintain his cool. Khaja did not stop and ransacked the office in a fit of rage, police said, quoting the complainant.
The victim alleged Khaja had touched her and used abusive language during the commotion. She approached the Malabar Hill police which conducted a preliminary inquiry and registered a complaint.
Police could not arrest the envoy as he enjoys diplomatic immunity.
Police said Khaja had allegedly tried to create a ruckus again on December 20 in the building.