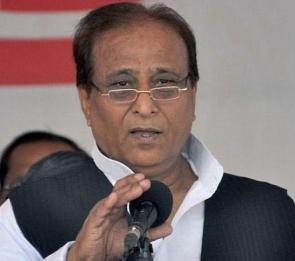 While taking strong exception to the arrest and humiliation of Indian diplomat Devyani Khobragade, Uttar Pradesh's all powerful Samajwadi Party leader and Urban Development Minister Azam Khan has offered her a party ticket to contest the 2014 Lok Sabha polls.
"I would urge her to quit her service and contest the next general election from my hometown Rampur on a Samajwadi Party ticket", he told media persons.
"Once she reaches Parliament, she would be in a position to officially register her protest against the United States more effectively", he emphasised.
Recalling how he had himself been humiliated by the UP immigration officials during his visit on an official invitation by the BostonUniversity, Azam said, "India and Indians have always been given a raw deal by the US government and this was not the first time that an Indian has been humiliated."
He said, "There have been several occasions when prominent Indians have been subjected to gross harassment and insult, which was also done with me. But I lodged immediate protest and made it known to them that I am not the types who would take that lying down."
He however lamented that some other "Well-known Indians chose to suffer the humiliation and talked about it only years later."
The minister also wondered, "Why organisations such as the Bharatiya Janata Party and the Vishwa Hindu Parishad had failed to rise to the occasion in registering a strong protest, when the treatment meted out to Devyani was in gross contravention to the fundamental principles of morality --- a cause they often claim to champion."