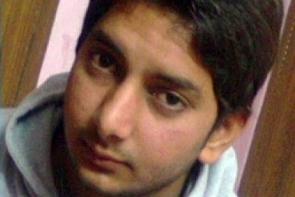 Two teenagers were on Tuesday charged with brutally attacking and robbing a 20-year-old Indian student in Australia who suffered serious head injuries in the incident.
Manrajwinder Singh from Reservoir remained in an induced coma in a hospital in Melbourne after being bashed up by thugs early on Sunday.
Singh, who is in Australia to study accounts, was sitting with two other friends near the Princess Bridge when they were approached by eight men, according to a police statement.
The offenders assaulted Singh by kicking him on the head and hitting him with a stick.
A 17-year-old boy from Sydenham has been charged with intentionally causing serious injury, robbery and theft, the Victoria police said in a statement.
He faced a hearing on Tuesday and has been remanded in custody to appear at a children's court on January 2.

Earlier, a 16 year-old boy from St Albans was charged with serious assault and remanded in custody.
The teen was recognised by Protective Services Officers from media coverage of the incident, the statement said, adding the PSOs arrested the boy just before midnight at the Sunshine Railway Station.
The third arrest in the case, a 15-year-old boy from Ascot Vale, has been released and is expected to be charged on summons.
A search is on for five others believed to be involved in the incident. The police have appealed to the public to contact them if they have any information.
The incident was described as a cowardly attack by Detective Senior Constable Adam Foley.
"It was just an opportunistic target from the offenders, they have just seen them there and approached them and done what they have done," Foley said.
Singh's brother Yadwinder Singh, meanwhile, pleaded for justice.
"They hit him on the head and he is in a coma. I just couldn't believe it. My brother should get justice; he is fighting for his life," he said.