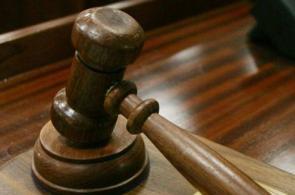 Five persons including four tea executives were sentenced for life by a division bench of the Gauhati high court for murder of a 17-year-old girl in December, 1992.
A Division Bench of Gauhati High Court comprising Justice K Sridhar Rao and Justice B D Agarwala has awarded life imprisonment to five persons including four tea executives in connection with the crime setting aside an earlier verdict of the district and sessions court of Jorhat which had acquitted all the five accused in a judgement delivered on May 31, 2003.
The crime was committed at the official Bungalow of an assistant manager of Gotonga Tea Estate in Jorhat district. The body of the victim which cut into many pieces, was found on the railway tracks passing by the tea estate in the morning of December 29, 1992.
Those convicted by the high court were tea executives Jit Kakoty, Anjan Kumar Sarma,Dhrubajyoti Bhuyan, all of them were serving as assistant managers at Gotonga Tea Estate at the time of incidence of the crime, Akhil Bardoloi, a labour welfare officer of neighbouring Sensua Tea Estate. The fifth criminal is one Pratik Dutta.
A case was registered at Pulibor Police Station in Jorhat district on the basis of a first information report lodged by Jibon Dutta, who was a watchman of Sensua Tea Estate and elder brother of the victim.
It was alleged in the FIR that the victim had gone untraced after she was seen travelling on the motorcycle of Jit Kakoti on December 27, 1992.
The police, following a swift investigation and recovery of the body of the victim arrested the accused and registered a case under Indian Penal Code Sections 302, 201, 376 (G) and 34 against all the accused and a separate case against Jit Kakoty under Section 366 (A).
Earlier, the district and sessions court in Jorhat on May 31, 2003 absolved all the accused of the charges on the ground of insufficient evidence. However, Assam government appealed against the sessions court verdict in Gauhati high court same year and the high court registered a case (337/2003) in this connection.
Public Prosecutor Z Kamar informed that the HC, while absolving the accused of charges of gang rape, sentenced them for life on charges of murder and destruction of evidence.