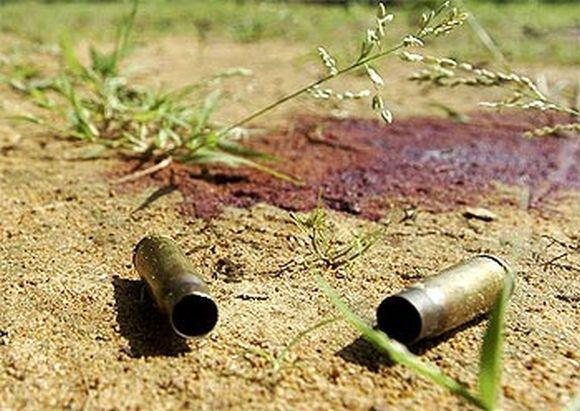 A civilian was killed and two army jawans when a group of suspected militants suspected of the anti-talks National Democratic Front of Bodoland (Sangbijit faction) ambushed an army search party at Amjora village under Kajigaon police station in western Assam's Kokrajhar district on Wednesday.
A search operation was being carried out in the village by the army and the police personnel when the security personnel team came under firing from the militants during the raid, leading to an encounter, the police said.
A civilian, who was guiding the security team, was killed in the gunfight. He has been identified as Thoren Basumatary, 24, of Choraikonchra village under Chirang police station.
Two jawans of the 18 Mahar Regiment of the Red Horns Division of the army were injured and admitted at a hospital.
Meanwhile, indefinite curfew has been clamped in Dumni Chowk area of Assam's Baksa district on Wednesday afternoon after one person was killed, several others injured and houses and shops damaged during a bandh called by non-Bodo organisations.
A senior Assam Police official said curfew has been clamped as a precautionary measure in the Dumni Chowk area. Trouble erupted during a 12-hour lower Assam bandh called by non-Bodo organisations against alleged police atrocities on their supporters during a demonstration in Guwahati a couple of days back and demanding exclusion of non-Bodo villages from Bodoland Territorial Autonomous Districts area.
The bandh affected life in parts of BTC especially the non-Bodo areas. Bandh supporters tried to force closure shops at Dumni Chowk bazaar area in the noon, where people had not responded to the bandh call. There was tension and then subsequent eruption of violence.
The house of a Bodo tribe leader was damaged by the bandh supporters.With rumours spreading fast and tension gripping the area, isolated incidents were reported from the area. One Sanjay Das of Tukrakuchi village was killed in the violence while others were injured in various incidents.