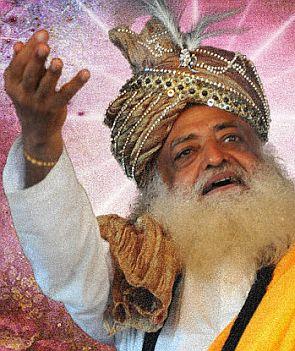 The arrest of spiritual guru Asaram Bapu for allegedly assaulting a minor girl and the resultant potency test on him, which he cleared, has brought this procedure into the limelight. So what is a potency test, and how is it conducted?
Impotency is among the most common defences taken by one accused of rape. The police are well within their rights to conduct a potency test in such a case to determine the truth of the matter.
A senior doctor in Bangalore explains the procedure:
The tests are conducted by a uro-andrologist who is part of a hospital's fertility department.
The tests are divided into three parts: Semen analysis, penile doppler scan and also a visual examination.
Initially the doctor will check for arousal and make file notings of his findings for the police.
During the visual examination the doctor will examine the penis in both states -- aroused and flaccid, to check for any sort of dysfunction or damage.
If all this is cleared only then the potency test is complete.
The doctor will need to give a certificate stating that all tests on the patient were done in a naturally aroused state.
If the arousal is drug induced then the case can go against the prosecution. In such a case, the doctor can be called in as a witness.
In case the accused person or the defence refuses to undergo the test, then the doctor will need to testify before the court.
The doctor is not considered a prosecution witness in this case but is treated as a neutral deponent.