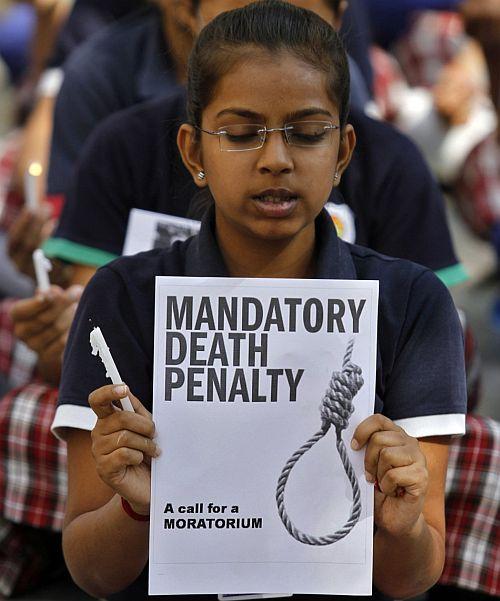 A court in West Siang district of Arunachal Pradesh on Thursday remanded the hostel warden-cum-teacher, who allegedly raped 14 minor girls of a private school at remote Likabali in west district of Arunachal Pradesh, to 14 days police custody.

He was arrested on Wednesday after a police compliant was lodged against him by guardians of some of the victims. The situation in Likabali township was tense but under control after Wednesday's mob fury sparked off by the ghastly incident of serial rape of minor students by the accused, a teacher from Kerala Vipin Wisvan, who allegedly raped and threatened the minor girls of the school for the past three years.

Inspector General of Police Garima Gupta rushed to Likabali area from the state capital Itanagar on Thursday morning because of the mounting tension in the area.

An angry mob of locals damaged two vehicles and furniture of the school. The police had to open fire in the air to disperse the protestors who had laid siege to the police station demanding the rapist to be handed over to them for 'public trial' on Wednesday evening.
West Siang Superintendent of Police S C Yadav said, "The Officer in-charge of Likabali police station was injured as he was hit in the face by a missile pelted by some from the mob and later referred to the state hospital in Naharlagun."
Many vehicles on the road were also damaged by the protesting mob. The situation could be brought under the control after senior district administration officials and the SP had assured exemplary punishment to the culprit.
West Siang Deputy Commissioner M K Sahoo said, "We have recommended to the state government to constitute a four-member medical board with forensic expert to conduct medical examination of the victims."
Meanwhile, a team of All Arunachal Pradesh Students' Union visited Likabali and held meeting with victims' families, general public and administration. The Union has set two days ultimatum for bringing medical experts and forensic experts to conduct a thorough enquiry and for granting of financial assistance to the victims.
The organisation has demanded that the administration must ensure admission of 400 students of the school in another school and called upon the lawyers not to fight the case in the court on behalf of the accused.