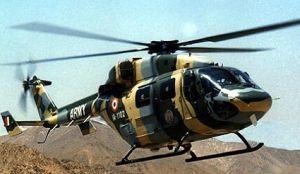 Evacuation of all people stranded in the affected areas of Uttarakhand may take many days considering the scale of devastation and any number of helicopters for rescue job is not enough, a senior army officer said on Friday.
"I would say we should engage all the mechanism and equipment at our disposal in the evacuation of stranded pilgrims and people. Massive damage has been caused with vast stretches of roads totally washed away," GOC-In-Chief Central Command Lt Gen Anil Chaith told mediapersons.
He said the victims can only be airlifted in choppers which on an average have a capacity to accommodate only 20-25 people whereas thousands still are stranded and the army urgently needs more choppers.
Pointing out that the calamity has wreaked havoc in a 4,00,000 sq km area, the Lt Gen said the Central Command has been entrusted with the task of evacuating pilgrims from Badrinath Dham where around 8,000 people are still stranded.
He said 1,000 people are struck in Harshil, 500 in Gangotri and 300 in Bhairavghati of whom the old and ailing are being evacuated on a priority.
More helicopters are needed because most places are accessible only through the air route, he said, adding villagers in affected areas should be more sensitive towards the stranded pilgrims and should ferry them free of cost from places such as Gaurikund and Sonprayag.
Though refusing to specify a time frame for evacuating people, the officer said it may take days but added the force will ensure that no more lives are lost and work till the last survivor is evacuated from affected areas.