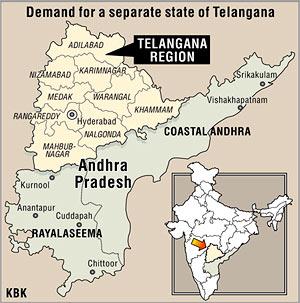 In a major set back to those opposing the state's bifurcation, the Andhra Pradesh high court has struck down a petition questioning the creation of Telangana.
A division bench of the high court, while dismissing the petition observed that it could not go into a decision that has been taken politically.
The bench stated that it is up to the Parliament to decide on the matter. Matters pertaining to the creation of states are subject matters of the legislature, the court also observed.
A petition was filed before the Andhra Pradesh HC challenging the decision of the Congress Working Committee to create a separate state of Telangana. The petitioner, Krishnaiah contended before the bench that the decision was not in the interest of the people and hence a directive be issued to stall the state formation.