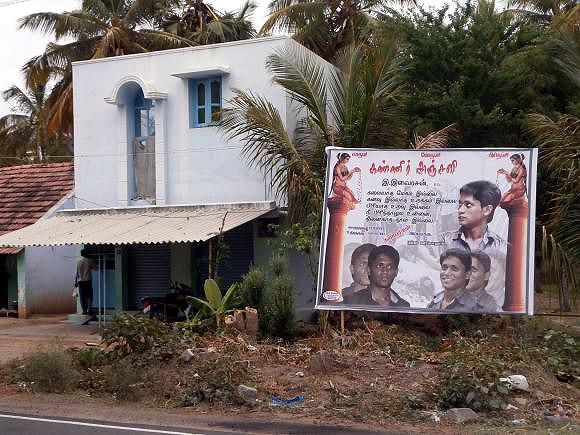 A three-member team of doctors from All India Institute of Medical Sciences on Saturday performed the second autopsy on the body of Dalit youth E Ilavarasan, whose death is shrouded in mystery. The second post-mortem was held under directions from the Madras high court.
"We have throughly examined the body looking in all angles, all dimensions. We will submit the report in a transparent manner in a sealed cover addressed to the honourable court," Dr Sudhir Kumar Gupta, one of the doctors of the team which performed the autopsy, told mediapersons in Dharmapuri.
The doctors arrived at the GovernmentHospital in Dharmapuri on Saturday morning to conduct the autopsy on Ilavarasan's body, which started around 2.15 pm and went on for more than three hours.
Talking to mediapersons, Ilavarasan's father Elangovan said, "We hope the truth will come out after this autopsy. The funeral will take place after the arrival of Ilavarasan's brother."
Ilavarasan's marriage with caste Hindu girl Divya in October last year and eventual suicide of her father over it led to large-scale violence in three Dalit villages in Dharmapuri district on November 7 last year.
While the police claimed it was a case of suicide, his parents and activists suspected foul play in the death of Ilavarasan, after his body was found along railway tracks in Dharmapuri on July 4.
The Madras high court on Friday ordered for the second autopsy by AIIMS doctors after reports submitted by Dr Thangaraj of SRM College and Research Centre and Dr P Sampathkumar, Sri Ramachandra Medical College differed on whether there was need for further clinical or surgical examination.
Image: A banner in Ilavarsan's village in Dharmapuri paying him tribute
Photograph: A Ganesh Nadar/Rediff.com