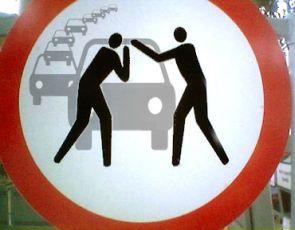 First a major exodus of students from the North East, then an attack on a Manipuri girl in a car and now an assault on an African national in Bangalore. Ironically in all these incidents, the victims have complained of being racially abused while being assaulted.
Wandoh Timothi, a 44-year-old techie from Bangalore, a native of Ivory Coast complained to the police that he was assaulted while riding his bike. "Racial slurs were hurled at me before I was beaten up," he said in a complaint to the police.
This incident has generated a lot of publicity considering it took place in the IT hub of India, considered to be one of India's most cosmopolitan cities.
Were all the incidents as mentioned above racial attacks? The answer is no.
In the case of assault on the Manipuri girl and Timothi, the police say are incidents of road rage.
In the case of the Manipuri girl, there was an altercation between her and some persons on the bike. This led to a heated argument and the assaulters abused her racially.
In Timothi's case too, a police officer associated with the probe told rediff.com, that there was an argument. Both parties were aggressive and abused each other. However, the locals assaulted Timothi and hurled racial abuses at him.
This latest incident has some of the African nationals worried. Even as they plan a protest, the police have assured them that the public in Bangalore are very tolerant, and don't believe in abusing people racially.
Security agencies in Bangalore say the exodus issue cannot be considered to be a case of racial abuse. It was a large design and the home ministry confirmed that these threats had emerged out of Pakistan as a result of which most of the North East residents left the city due to fear.