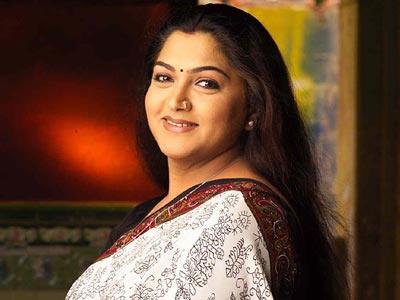 Actress Khushboo on Monday quit the Dravida Munnetra Kazhagam and hit out at the party leadership for ignoring her "hard work".
Khushboo, a star campaigner of the M Karunanidhi-led party, announced her decision to quit the party on a day when it announced plans to restructure its district units as part of its revamp plan to prepare for the 2016 assembly elections.
The multi-lingual actress, who joined DMK in 2010 when the party ruled the state, voiced her displeasure over being sidelined.
In her letter to party patriarch Karunanidhi, she noted "with a heavy heart I undertake the decision to quit the party as a member. It causes unbearable stress when my dedication and hard work for the party continues to be a one-way path."
The actress, who remained inaccessible to media, however tweeted ruling out her joining any other political party.
Though DMK was in power till 2011, the party did not reward Khushboo with any post or a Rajya Sabha berth, which probably she was hoping to get.
According to party sources, Khushboo earned the wrath of some senior leaders in the aftermath of certain remarks she made over the leadership battle witnessed among Karunanidhi's sons M K Stalin and M K Alagiri.
She had to face angry protests from Stalin supporters for her remarks to a Tamil weekly that the party believed in democratic election of the leadership and no one could be prejudged to be the next leader just because Karunanidhi had indicated his choice.
In her tweets today, Khushboo said, "at times hard decisions have to be taken at the right time with a smile, I have done just that. No point in pondering over something that hurts. Don't jump to conclusion. I am perfectly fine and so is my life and family".
"Professional decision taken.... let me see what life has in store", she said.
Khushboo, however, said she had highest regard for Karunanidhi and added "Kalaignar is not a leader but a father I never had... Nothing can take that away".
DMK as part of its efforts to strengthen the party today announced that it would restructure district units, which it enlarged from 34 to 65 in accordance with the six-member committee of leaders appointed to suggest measures to rejuvinate the party for 2016 assembly polls.
The party also said it would hold organisational elections.