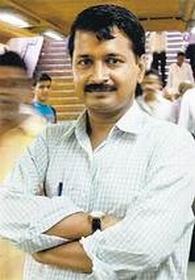 The government on Monday said it has ordered a probe into the alleged foreign funding of the Aam Admi Party after it received "several complaints" on the issue.
"We are probing the matter -- From where the funds are coming, from which country, what is the source etc. We are trying to find out all that," Home Minister Sushilkumar Shinde told reporters in response to a question on the alleged foreign funding of the AAP.
The home minister, however, said such a probe takes time and indicated that the outcome of the investigation may not come before the Delhi assembly polls scheduled for December 4.
AAP, led by activist-turned-politician Arvind Kejriwal, is fighting the polls.
Shinde said the inquiry has been ordered only with regard to the AAP as the complaints of alleged foreign funding were made against the new party.
Delhi Chief Minister Sheila Dikshit had questioned the source of funding of the AAP, whose main election plank is its fight against corruption.
The AAP has been relentlessly attacking Dikshit and her government on the issue of corruption.
The new party has said it had collected nearly Rs 19 crore till November 8, as donations from 63,000 people, including a host of NRIs.
It has claimed to have received donations ranging from Rs 10 to several lakhs -- from rickshawpullers to traders and industrialists -- to fight the polls and bring in a "graft-free" administration.