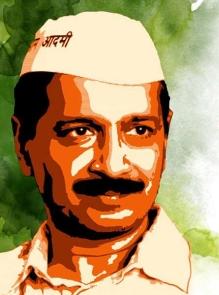 Delivering on yet another poll promise, the Aam Aadmi government on Tuesday announced a 50 per cent subsidy on power consumption upto 400 units in Delhi and was well on course to ordering a CAG audit into the finances of three private power distribution companies.
The decision to subsidise power tariff, which will involve a cash outgo of Rs 61 crore in the next three months, was announced by Chief Minister Arvind Kejriwal after a meeting of the cabinet.
The subsidy, one of the major promises of AAP during the assembly elections, will benefit 28 lakh consumers. The cut in the electricity tariff came a day after Kejriwal announced supply of 20 kilolitres of water free of cost, another key election promise made by the AAP.
Questioned about the subsidy that will be available only for three months, Kejriwal said further decision on this would be available only after the audit report.
He said the cabinet would meet on Wednesday after the three companies submit to the government their views on the proposal for audit of their finances.
"Only after studying their replies we will take a decision whether to audit or not," he said.
To a question whether the government has the right to decide on slashing power tariff when a regulator was there, the chief minister shot back the government can provide subsidy.