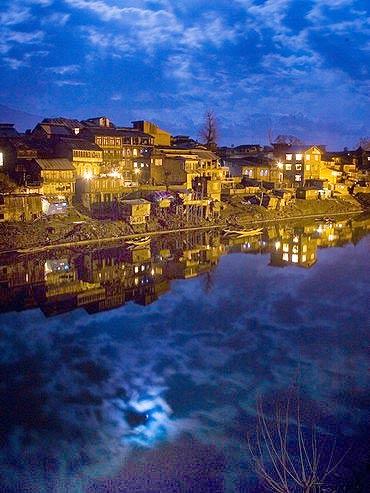 Kashmir Klicks, an exhibition that will be unveiled at Mumbai on Sunday, will document stories of hope, survival and resilience from the Valley.
The 100-odd photographs have been taken by Dilnaz Boga, a freelance photojournalist from Mumbai, and Srinagar-born photographers YawarNazir Kabli and Malik Sajad.
Boga, who has been covering the Kashmir conflict extensively, wants to take journalists from Mumbai and Delhi to the Valley and offer them an insight into the situation there.
"To know what is happening in Kashmir right now, one must also have an understanding of the historical significance of the conflict," she says.
Boga is hopeful of raising enough funds for her endeavour from this exhibition.
Catch Kashmir Klicks at Hotel Le Sutra, 14, Union Park, near Olive restaurant, Bandra – West, Mumbai on March 6

Image: A photograph which will be exhibited at the show | Photograph: Yawar Nazir Kabli