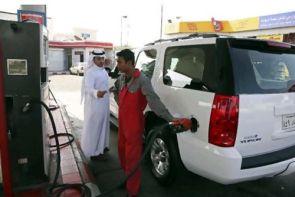 Nearly 65,000 Indians in Saudi Arabia have already collected their travel documents and are legally secure in the oil-rich country ahead of the July 3 deadline to regularise their residency under an amnesty programme.
Around 90,000 Indians had approached the Embassy of India for regularisation of their documents as part of the amnesty programme, which is set to end on July 3, according to a senior official.
There have been calls for extension of the programme considering a large number of applications that are yet to be sorted, but no announcement has yet been made to this effect.
"No extension has yet been announced so far. However, there is no need for panic as we have already shared with Saudi authorities the list of Indians who approached us to correct their status, which means they are technically not illegal," Sibi George, the Deputy Chief of Mission at the Riyadh Embassy, told PTI.
George said a large number of Indians have managed to get their status corrected and secured new jobs as a result of this programme.
"The number of Indians in Saudi Arabia has actually gone up during this period," he said.
The new Saudi labour law called 'Nitaqat' makes it mandatory for local companies to hire one Saudi national for every 10 migrant workers.
As a result, a number of people from foreign countries who were working without valid work permits and runaways have come under the scanner.
The Indian embassy in Riyadh has said around 65,000 Indians have already collected their travel documents and are legally secure in the country.
King Abdullah bin Abdulaziz announced the amnesty on April 3, granting foreign workers three months to regularise their residency or leave the oil-rich Gulf nation to avoid being blacklisted or jailed and fined.
The regulation came into effect only around May 15.
The embassy said it is thankful to the Saudi King for the "concessions" that provided opportunity to a large number of expatriates to correct their legal status by getting new jobs or changing their sponsorship/companies.
"It also provided opportunity to many overstaying Indian expatriates to obtain exit without facing any penal action and with no ban to return to Saudi Arabia," the embassy said in a statement.