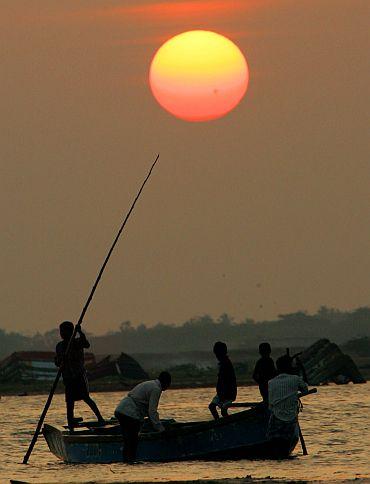 Two courts in Tamil Nadu have ordered the release of 61 Sri Lankan fishermen arrested between July and November last year.
A local court last night ordered the release of two fishermen from Neergolumbu, arrested off this coastal town on July 27 2013 and lodged in Central Prison at Puzhal in Chennai and to hand them over to Indian Coast Guard, 'Q' branch Inspector Kennedy said.
He said a court in Tuticorin last night ordered the release of 59 fishermen from Ambarai, Trincomalee and Neergolumbu, arrested between September 17 and November 8, all of whom are also lodged in the Central Prison in Chennai.
While five were held on September 17, another 26 were arrested in October 10, 24 on October 31 and four on November 8.
Kennedy said all the fishermen would be taken from Chennai and handed over to the ICG either on Saturday or Sunday.