August 23, 2012
Govt has blocked my Twitter ac: journalist Kanchan Gupta
Veteran journalist Kanchan Gupta woke up on Thursday morning to find that his Twitter account (@KanchanGupta) had been blocked. With about 25,319 followers "who listen to what I have to say" on the microblogging site. Gupta, who by his own admission, has been writing against the Congress party, Prime Minister Manmohan Singh and the United Progressive Alliance II, was shocked to find out that his account was inaccessible
August 08, 2012
'Wade Michael Page certainly mistook Sikhs for Muslims'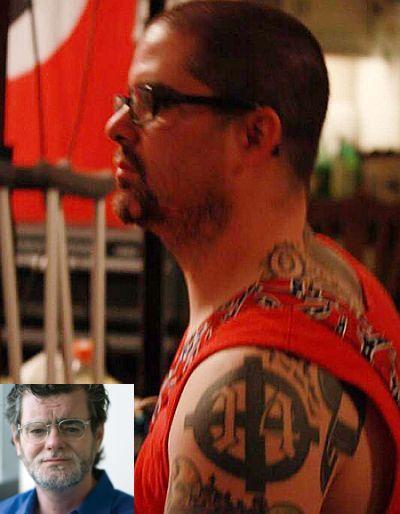 Mark Potok, senior fellow at the US-based non-profit civil rights organisation Southern Poverty Law Centre which monitors white supremacist and other hate-groups in America, is convinced that Wade Michael Page targetted innocent Sikh worshippers in the Oak Creek, Wisconsin, believing they were Muslims.
August 07, 2012
'Mass transfer of bureaucrats has been costly for India'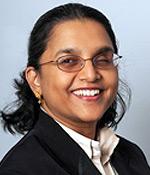 There are two major impact of a "transfer raj". First, criteria other than merit often determine the assignments of bureaucrats to specific positions. So the most important positions may not always go to the most qualified or competent bureaucrats. This naturally means that there are inefficiencies in policy formulation and implementation, Harvard Business School's Lakshmi Iyer tells Faisal Kidwai
'None in SP can even whisper against Mulayam family'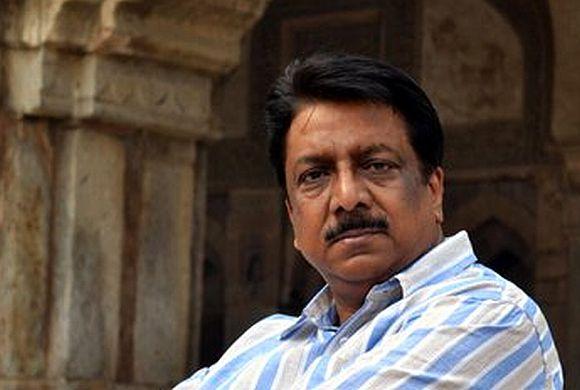 Urdu journalist cum politician Shahid Siddiqui, who made waves recently when he was sacked by the Samajwadi Party for interviewing Gujarat CM Narendra Modi for his paper, spoke to on Uttar Pradesh, the goings on in the SP and the government led by it, of which he has had more than a ringside view.
July 31, 2012
'Take away railway ministry from Trinamool Congress'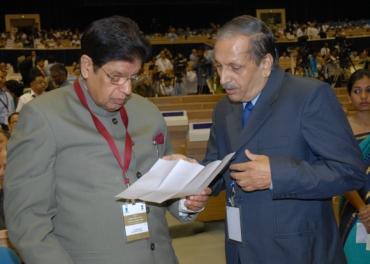 'Look at the response of the railway minister to the question why he was still in Delhi after the fire on Tamil Nadu Express. He said, I don't live in Chennai. This response was at 3 pm, and the accident happened early in the morning. There are at least four flights in the morning from Delhi and he was so callous in his response,' consumer rights activist S Pushpavanam tells Shobha Warrier
July 28, 2012
Controversial Modi, watch Herione and more
Controversial Modi, Kareena's Herione and more
July 27, 2012
THE MODI INTERVIEW: I won't apologise for 2002 riots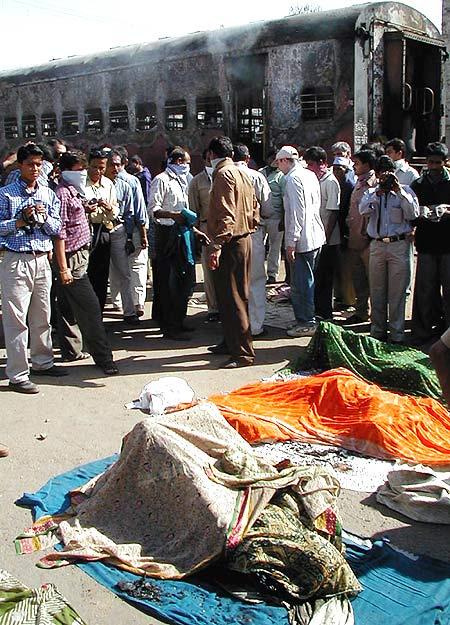 In a candid interview to a popular Urdu weekly, Gujarat Chief Minister Narendra Modi has affirmed that he should be hanged if found guilty in the 2002 communal riots in the state.
July 25, 2012
Desi scientist part of God particle hunt speaks!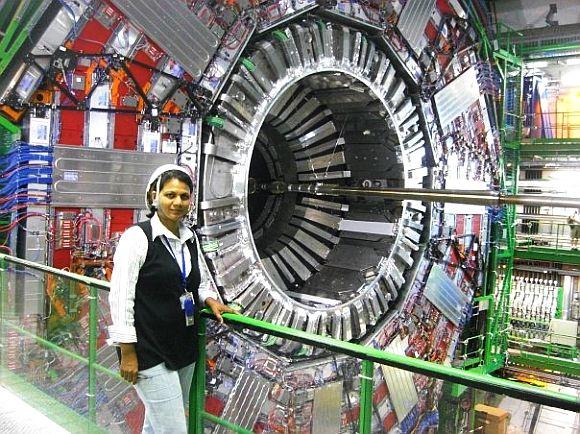 Archana Sharma, the permanent staff physicist at CERN, details the magnitude of the biggest breakthrough in recent times.
July 10, 2012
Naxal who attacked police station is Sai Baba devotee now
Nothing has changed from the day we fought for a revolution and today. The issues are the same, and they are also committing the same foolishness, former Naxalite Philip M Prasad tells rediff.com's Shobha Warrier
Exclusive! Sunita Williams: 'Can't wait to go into space'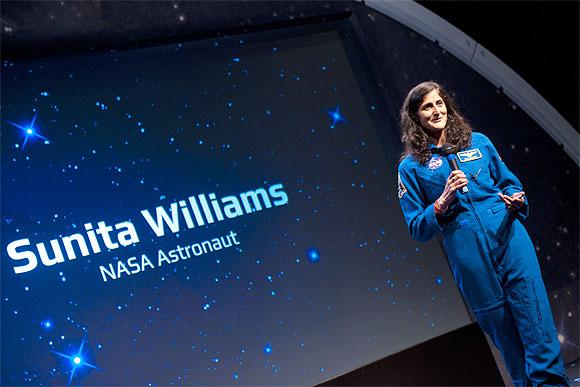 "I am so excited. I can't really wait to go," Indian American astronaut Sunita Williams told in a brief telephone interview from Star City last week before being quarantined for the flight preparation
June 29, 2012
'Rehabilitation package for Jaitapur to be announced'
'We have launched a massive outreach programme, not only at Koodankulam but at all operating projects and those proposed. You will see the change, though this needs time and some healing,' says Kailash Chandra Purohit, the new chairman and managing director of Nuclear Power Corporation
June 11, 2012
BJP SECRETLY working with Jagan in Andhra by-polls: TRS
T S Sudhir speaks to K T Rama Rao, TRS member of legislative assembly and son of party chief K Chandrasekhar Rao, on how the Parkal by-poll result will help the Telangana cause and the bitter political rivalry between his party and the BJP.
June 08, 2012
'India should only be involved in Syria if invited'
After his visit to Syria in April, Ambassador Rajendra Abhyankar (India's former ambassador to Syria) spoke about the ground realities in Syria and the implications of the Arab uprisings for India.
June 01, 2012
Hacker group Anonymous India warns: It will get worse
In an interview with Shivam Vij in their IRC chat room, members of Anonymous India explain why they are doing what they are doing.
May 28, 2012
'Writing for TV is lucrative, but very restricting'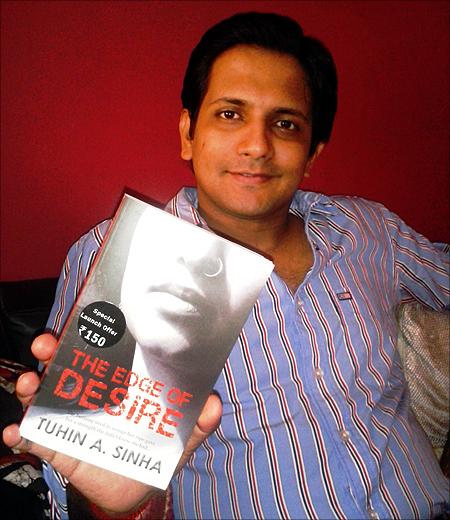 Tuhin Sinha speaks about his new book 'The Edge of Desire'
'People will see how arrogant, overambitious Jagan is'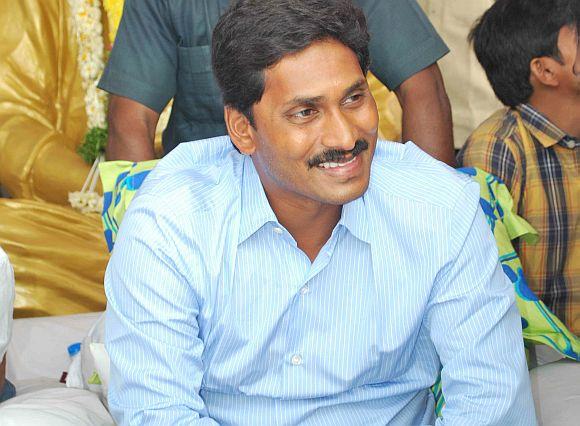 In an interview with rediff.com's , senior Andhra Pradesh Congress leader Madhu Yaskhi, who has been battling for the cause of Telangana, speaks in great detail about how Jagan's arrest could affect his political fortunes in the time to come.
May 22, 2012
There was a coterie at work against me: Gen V K Singh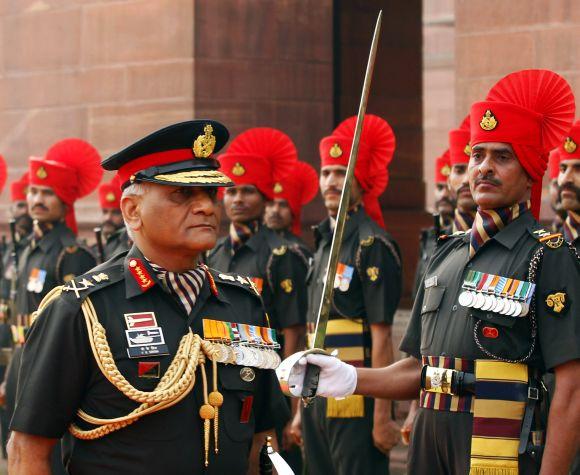 Army Chief General V K Singh speaks to Kalyani Shankar about the age row, the Tatra issue, the letter leak, and his future plans in this two-part freewheeling interview, which was partly broadcast on All India Radio.
May 09, 2012
Why Odisha negotiates with the Maoists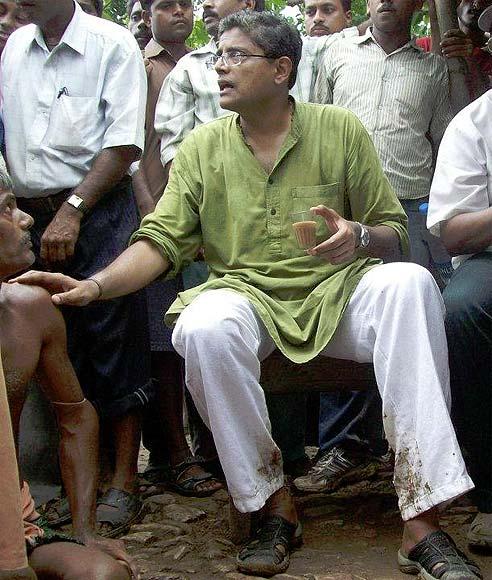 Orissa MP Jay Panda defends his state's anti-Maoist record.
May 07, 2012
'Horse-trading' behind RS defeat in Jharkhand: Ahluwalia
After losing the Rajya Sabha election in Jharkhand by three votes, senior Bharatiya Janata Party leader SS Ahluwalia hinted that horse-trading led to his defeat.
Archives
January - April 2012
|
August - December 2011
|
March - July 2011
|
January - February 2011
|
November - December 2010
|
August - October 2010
|
June - July 2010
|
February - May 2010