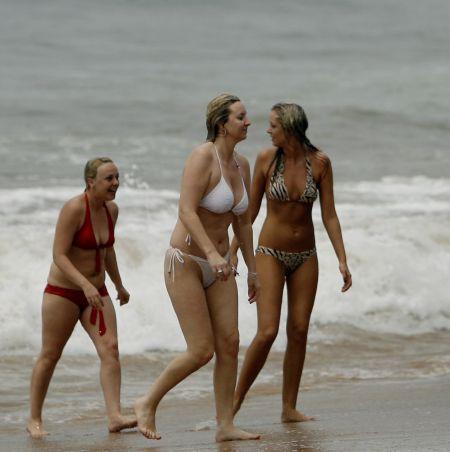 'We don't want hardcores like Pramod Muthalik in Goa. We vehemently oppose people who share Muthalik's tendencies. We don't need cultural watchdogs in Goa.'
BJP MLA Vishnu Wagh lashes out at Goa's anti-bikini minister Sudin Dhavalikar in this exclusive interview to Prasanna D Zore/Rediff.com
Politics in Goa never has a dull moment.
No sooner did state Public Works Department Minister and Maharashtrawadi Gomantak Party (an ally of the Bharatiya Janata Party in Goa) legislator Sudin Dhavalikar make a statement about banning bikinis and drinking liquor in public, BJP MLA Vishnu Wagh, (in picture below), criticised the minister.
A dramatist and former editor of newspapers like Daily Gomantak, Daily Vartaman, Tarun Bharat (Goa edition) and Pudhari (Goa edition), Wagh felt Dhavalikar's statements smack of tendencies exhibited by Sri Rama Sene leader Pramod Muthalik and declared he would vehemently oppose such cultural watchdogs in Goa.
Do you feel drinking liquor and women wearing short dresses in public is part of Indian culture?
I was not talking about culture. Sudin Dhavalikar was talking about culture.
Newspaper reports quote you saying that drinking in public is part of Indian culture and Lord Indra too was offered liquor by the sages after yagyas and liquor was also a by-product of amrut manthan...
I said liquor was consumed right from the beginning in India. Even rishi-munis (sages) after performing yagyas (religious rituals) used to offer liquor and they used to drink som ras (liquor).
What about wearing bikinis on beaches and in public places? Is that Indian culture?
In olden times, what were women wearing? They used to wear two pieces only.
What I want to convey is nothing depends on the dress you wear.
Times are changing... even Sudin Dhavalikar's forefathers used to wear dhotis. Why does he wear shirt-pant then? Why doesn't he also wear dhotis in public? He does so because we are all changing as per modern times.
As far as I am concerned, I do wear dhotis in public life. I take pride in wearing my traditional attire. But I cannot stop somebody from wearing a half pant or pants.
Everybody must have the freedom to dress as they like. Nothing depends on the way you dress.
We are a tourism state.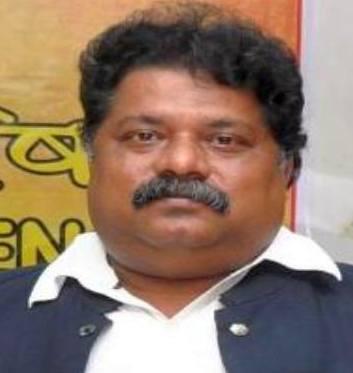 Are you saying that Goa as a state and the BJP as a party should change with modern times?
Everybody has to change with modern times.
Do you think statements like Dhavalikar's can have a bad impact on Goa's tourism industry?
He has already retracted his statement.
Won't foreigners feel insecure in a state where a minister makes statements like banning bikinis on beaches and consuming liquor in public?
Dhavalikar's statement will have no impact on Goa's tourism. He is not a tourism minister or home minister. He is a PWD minister. It (Dhavalikar's statements) hardly makes any difference.
Chief Minister Manohar Parikkar defended Dhavalikar's remarks on drinking in public.
The CM has not come out in his (Dhavalikar's) defence. He said it as a personal remark.
Now that Sudin Dhavalikar has withdrawn his statement, why do you want to protest against him in the assembly session beginning July 22?
I am not protesting, baba. I said I am one of those few people who wear dhotis in public and take pride in it. I shall be wearing it on July 22. I have the largest collection of dhotis with me.
I will wear a dhoti in the assembly as my fashion statement and passion for traditional Indian attire.
I always like to dress differently. That is my choice. Why should anyone have any objection to the way I dress?
Newspaper reports state you will challenge Dhavalikar to wear a dhoti just like you...
Don't ask me what newspapers are saying. I am telling you I will be wearing a dhoti.
So are you refuting those newspaper reports?
What I have said is that if Dhavalikar is so concerned about India's culture and clothes then he should also wear dhotis which were the traditional costume of his forefathers.
I wear a dhoti because my father used to wear dhotis and I am proud of it.
So you will wearing dhotis during the assembly session as a fashion statement and propagate India's traditional attire?
I am a very colourful person. Being a dramatist I like to dress up.
Do you feel your support of bikinis and drinking in public will face opposition from elements from within the BJP?
I don't know about the BJP, but we don't want hardcores like Pramod Muthalik in Goa to disturb the climate here. We vehemently oppose people who share Muthalik's tendencies.
We don't need cultural watchdogs in Goa.
Do you think Sudin Dhavalikar's statements about wearing short dresses, bikinis and drinking liquor in public reflect Muthalik-like tendencies?
Dhavalikar has been protecting Muthalik. Dhavalikar is our ally; he is not a part of the BJP.
Won't your opposition to Dhavalikar offend him and impact the BJP's relationship with your ally?
Dhavalikar's MGP (Maharashtrawadi Gomantak Party) has only three MLAs. We have a majority on our own. Still we have been taking them along with us.