October 31, 2012
Romney's 5-point plan to take US on a new course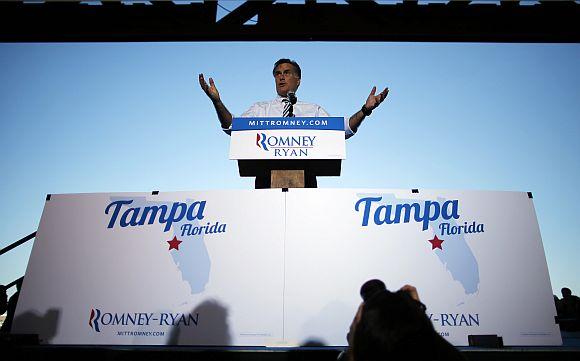 Rediff.com's , who is covering the US presidential elections, was at the Republican rally in Tampa, Florida where Mitt Romney resumed his poll campaign after a two-day break owing to superstorm Sandy
Navy officer ready for solo voyage round the world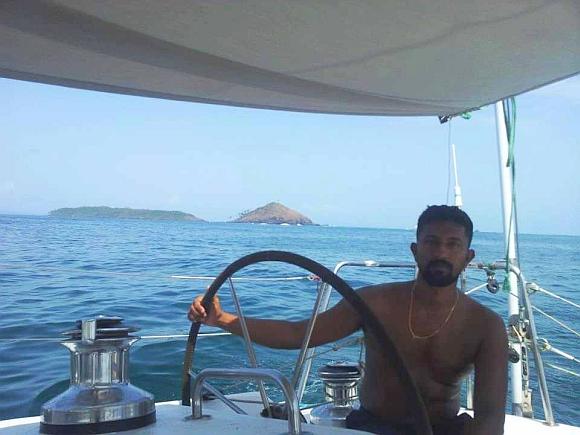 Rediff.com's speaks to Lieutenant Commander Abhilash Tomy of the Indian Navy, who will set out an extraordinary trip from November 1 -- a solo, non-stop circumnavigation, covering about 21,600 nautical miles -- in 180 days!
Megastorm Sandy is year's No 2 topic on Facebook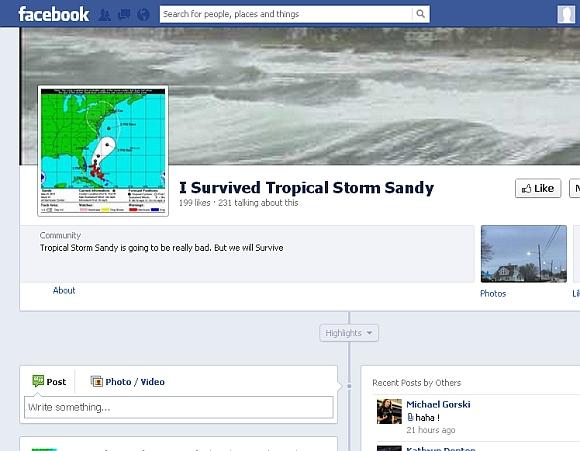 Megastorm Sandy has been the year's second most-talked-about topic on social networking website Facebook, after the Super Bowl game, a survey has found.
PIX: Sandy switches OFF the City of Blinding Lights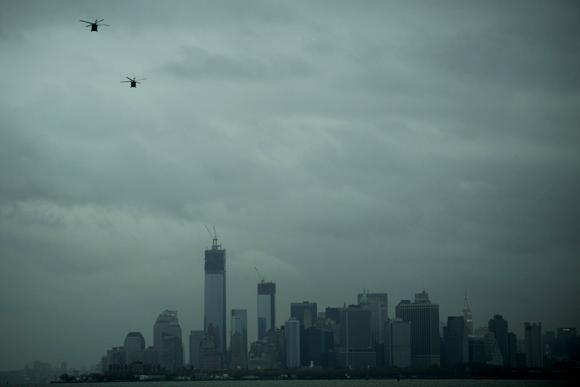 Large parts of New York City remained powerless even after superstorm Sandy receded late on Tuesday. The city, fabled for its towering skyscrapers and incandescent lights, has been reeling under a power cut.
Arvind Kejriwal: We want this system to go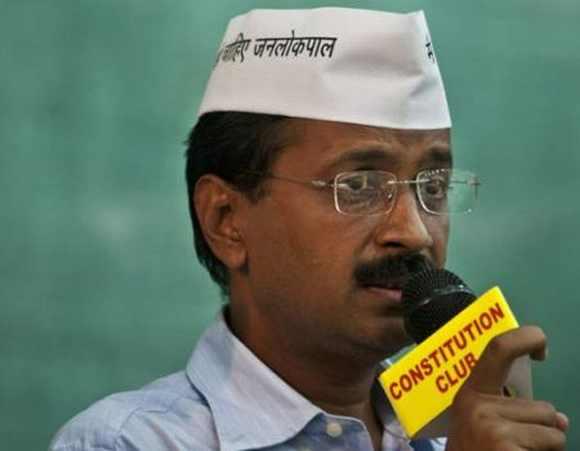 Activist Arvind Kejriwal, in the second part of his interview with , discusses how democracy has been replaced by oligarchy, the commonality of interests between the Congress and BJP, and how his political party will be different.
Mukesh Ambani runs the government, not PM: Kejriwal
India Against Corruption on Wednesday brought Reliance Industries Chairman Mukesh Ambani in its line of fire alleging that the United Progressive Alliance and the previous National Democratic Alliance governments had favoured his company by giving contract on gas exploration in KG Basin and concessions at a huge cost to the exchequer.
From Chennai: Windy, wet and waiting for Nilam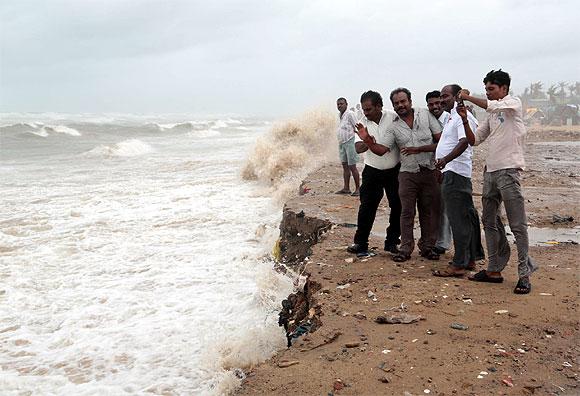 Cyclone Nilam is moving over the southwest Bay of Bengal and gaining momentum.
In PHOTOS: Rescue work on after Sandy's DESTRUCTION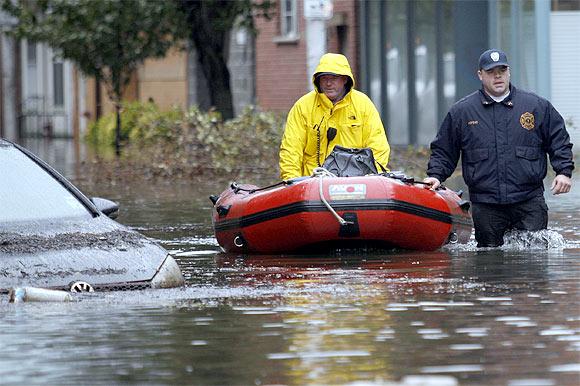 Rescue workers began evacuating stranded residents from flooded neighbourhoods after Sandy, the most devastating megastorm in decades, hit the densely populated United States east coast region, even as President Barack Obama warned that the storm was "not yet over".
GRAPHICS: Gujarat's CHOICE is still Narendra Modi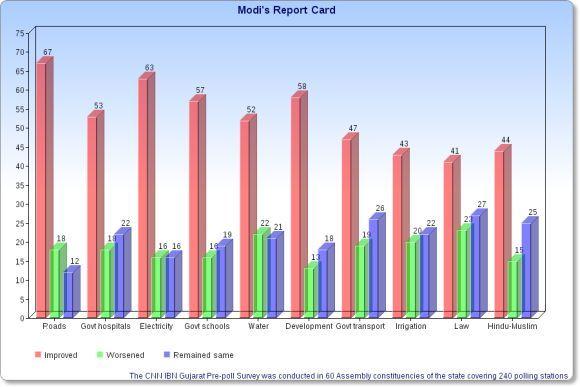 According to a survey carried out across Gujarat by television channel CNN-IBN and weekly magazine The Week, the ruling Bharatiya Janata Party, led by Chief Minister Narendra Modi, will win the forthcoming state assembly elections comfortably.
In PHOTOS: Catastrophic aftermath of Superstorm Sandy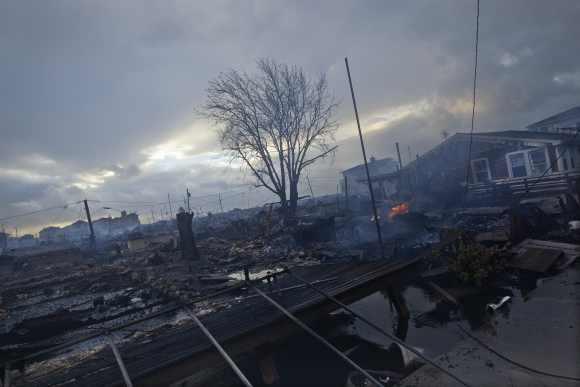 Millions of Americans woke up to scenes of destruction wrought by Sandy after the powerful storm smashed into the United States east coast, destroying buildings, flooding streets, and cutting power across 15 states. Here's a look at the aftermath of the 'Frankenstorm'.
Two killed as Cyclone Nilam crosses Tamil Nadu coast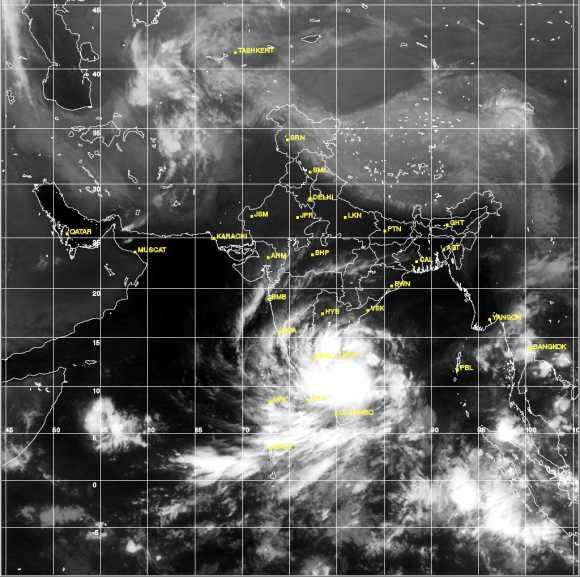 Cyclone Nilam is still over the southwest Bay of Bengal, gaining momentum.
PM, Sonia have shot themselves in the foot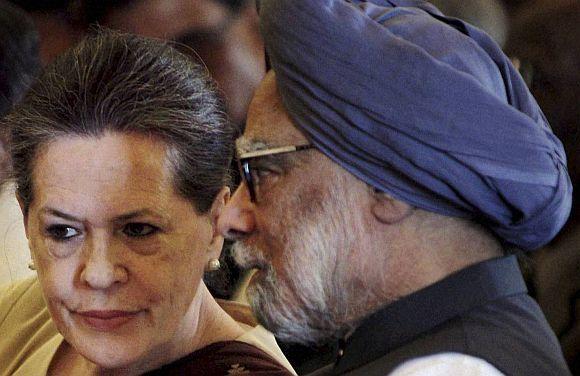 The manner in which Prime Minister Manmohan Singh demoted Jaipal Reddy and promoted Salman Khurshid has done little to salvage the reputation of an already tarnished United Progressive Alliance government, writes
Sandy leaves 55 dead; Rescuers struggle to clear debris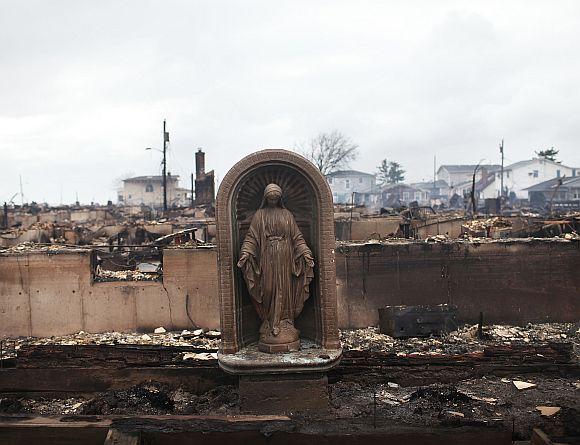 Sandy, the most devastating storm to hit the United States in decades, killed nearly 50 people as it struck densely populated US east coast region leaving a trail of destruction and millions of waterlogged homes in darkness.
October 30, 2012
Arvind Kejriwal speaks: Digvijay is no nut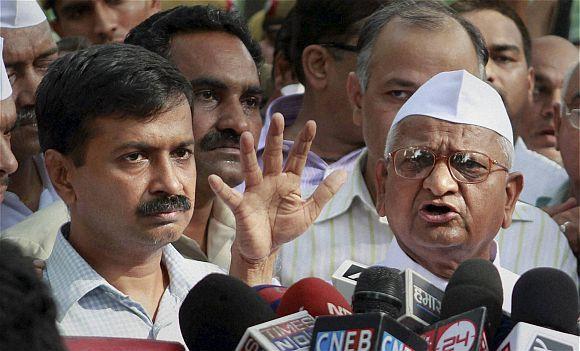 Arvind Kejriwal speaks out on Congress leader Digvijay Singh, Robert Vadra and the Gandhi family in this exclusive interview with Rediff.com's Sheela Bhatt.
Latest photos: Superstorm Sandy's deadly devastation trail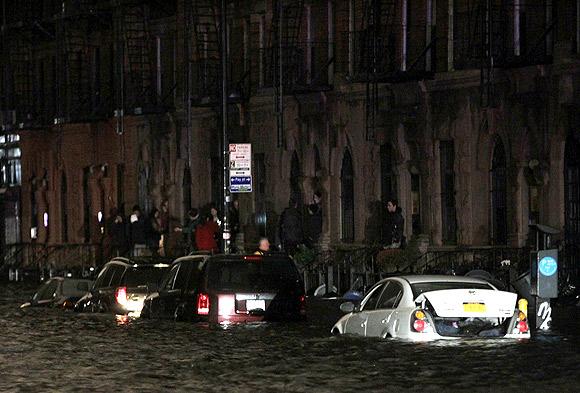 Superstorm Sandy has ravaged the United States East Coast with hurricane-force winds, bringing flooding, cutting power and claiming at least 13 lives. Here's are the latest pictures of the devastation the 'Frankenstorm' caused overnight.
Tharoor on Modi's 50 cr jibe: My wife is 'priceless'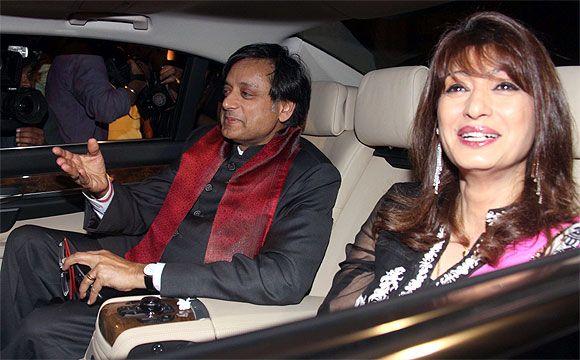 Hitting back at Narendra Modi for his attack on his wife Sunanda Pushkar, Union Minister Shashi Tharoor on Tuesday said she is "priceless" but the Gujarat chief minister needs to be able to love someone to understand that.
After Sandy & Nilam, BUCKLE UP for Tony & Mahasen!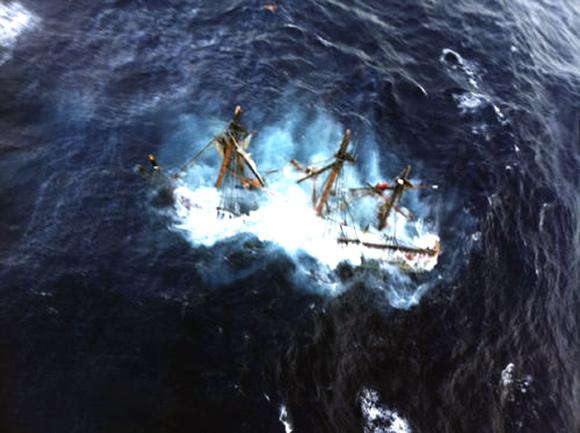 How does a devastating megastorm, which has been wreaking unimaginable havoc in the mighty New York City and other places in the US, get an innocuous, even sweet name like Sandy?
CLOSE contest between Cong, BJP in Himachal: Poll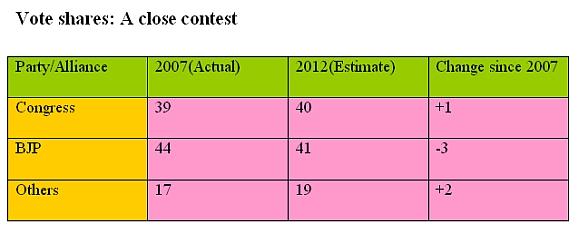 A CNN-IBN and the week Pre-poll survey for Himachal Pradesh conducted by Centre for the Study of Developing Societies shows a close race between the Bharatiya Janata Party and the Congress in 2012 state assembly election.
'Frankenstorm' fury: NY transit to remain shut for 4 days
New York's flooded transit system could be out of service for four days after the superstorm 'Hurricane Sandy' slammed into the city, blocking major tunnels and subway stations, Metropolitan Transportation Authority officials have said.
The 1962 war: How China lost the battle for hearts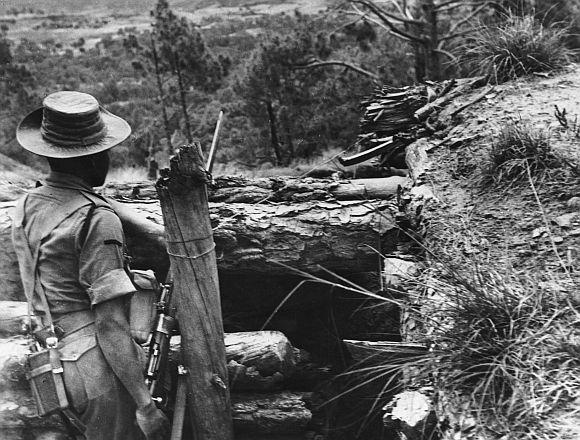 Left to fend for themselves by the Indian Army exactly 50 years ago, the Monpas of Tawang refused to cosy up to the well-mannered Chinese soldiers, report .
Sandy batters NY: Crane dangles from high-rise, cars float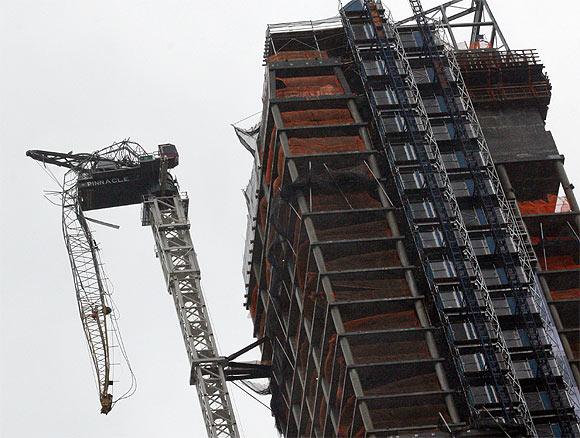 Here's a look at the wrath caused by the 'Frankstorm' in New York.
Tsunami and Hurricane Sandy -- lest we forget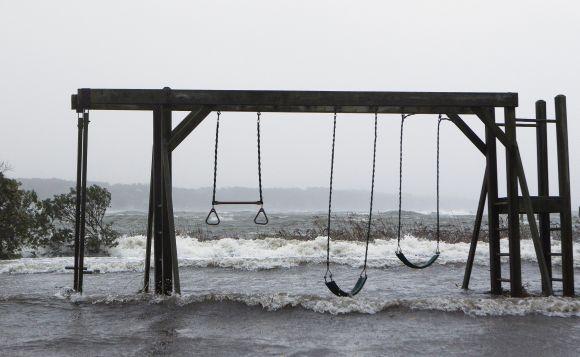 As Hurricane Sandy wrecks havoc in US, it's high time we revisit our disaster preparedness post the 2004 tsunami, notes .
Who gave loans to firm that sold Manesar land to Vadra?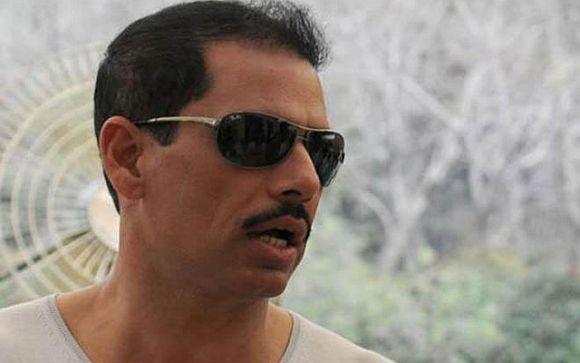 After the entry of Satyanand Yajee and Sandeep Dahiya, Onkareshwar Properties got over Rs 85 cr as short-term loans in two years, reports
PHOTOS: 10 deadliest storms in US history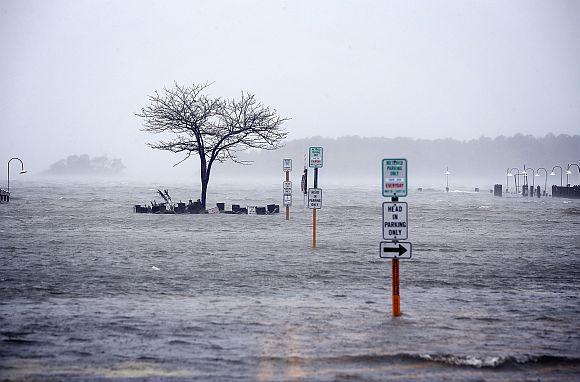 Hurricane Sandy's arrival at America's eastern seaboard has forced the shutdown of mass transit, schools and financial markets, sending coastal residents fleeing, and threatening a dangerous mix of high winds, soaking rain and a surging wall of water up to 11 feet tall.
Obama declares 'major disaster' as Sandy fury kills 17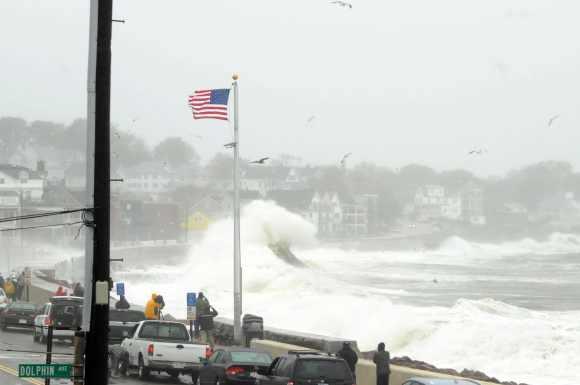 Superstorm Sandy made landfall along the coast of Southern New Jersey on Tuesday bringing hurricane-force winds and heavy rains to a wide swath of the United States East Coast, officials said. The storm has claimed 11 lives at least.
PHOTOS: Hurricane Sandy hammers US East Coast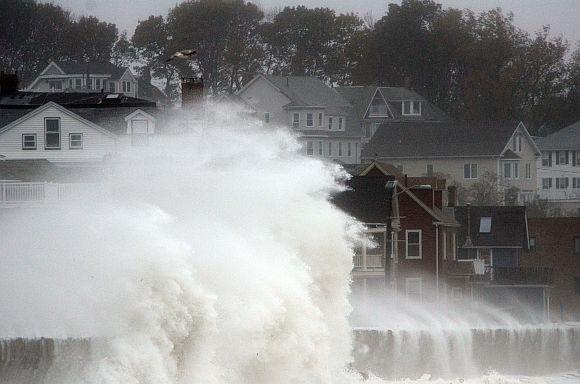 Tens of millions of Americans braced themselves up for a potentially devastating Hurricane Sandy as its wind speed crossed the dangerous 90 miles per hour, threatening "unprecedented damage" with forecasters warning that it will slam cities from New York to Washington.
WATCH: A daring rescue amidst Hurricane Sandy
A replica of the HMS Bounty, a three-masted sailing ship that has appeared in two Hollywood movies, caught in Hurricane Sandy's wrath has sunk, forcing the crew to abandon the boat in rough seas off the North Carolina coast.
October 29, 2012
Must Read: The sulking ministers of UPA government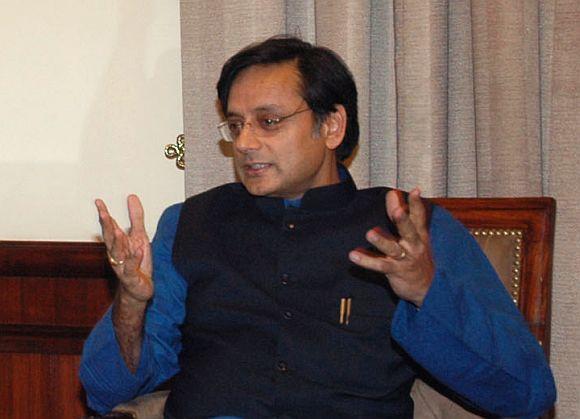 The Cabinet reshuffle of October 28 seems to have left some Congress ministers dismayed. While some are reportedly upset over being demoted, others are unhappy about being ignored for key ministerial posts.
PICS: Vaiko, N-activists detained near TN assembly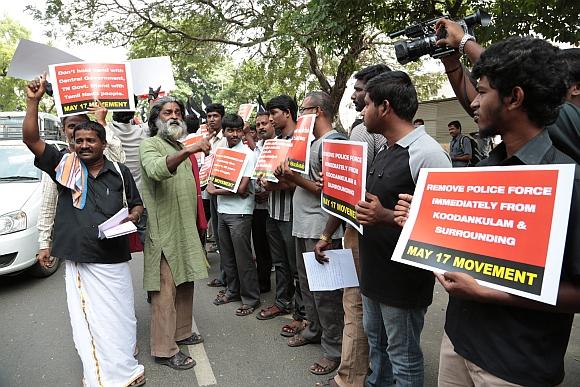 Hundreds of anti-nuclear activists and leaders of different political outfits were detained in Chennai on Monday when they attempted to lay siege to the Tamil Nadu assembly demanding scrapping of the Kudankulam Nuclear Power Plant. reports.
Modi campaigns in Himachal, calls PM 'Maun Mohan Singh'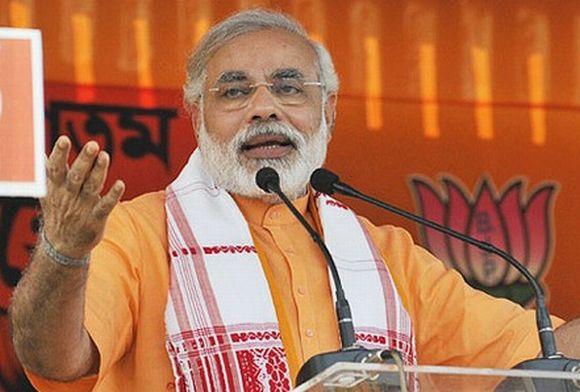 Gujarat Chief Minister Narendra Modi on Monday mocked Prime Minister Manmohan Singh, describing him as 'Maun (Silent) Mohan Singh'.
PICS: SpaceX's Dragon completes 1st commercial flight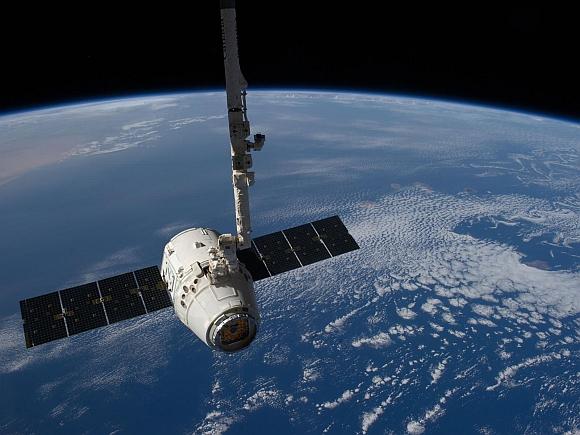 The unmanned SpaceX capsule returned to earth on Monday after successfully delivering its first commercial payload to the International Space Station commanded by Indian-American astronaut Sunita Williams.
VVIP helicopter shadow on billion dollar torpedo sale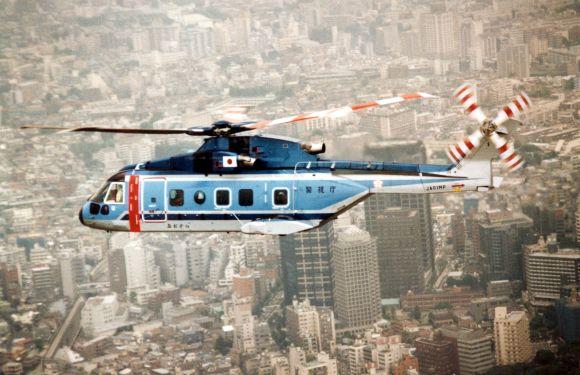 The Rs 1,700 crore contract is for 98 Blackshark heavyweight torpedoes for the navy's six Scorpene submarines. reports
Why Khurshid was elevated, AP got lion's share in Cabinet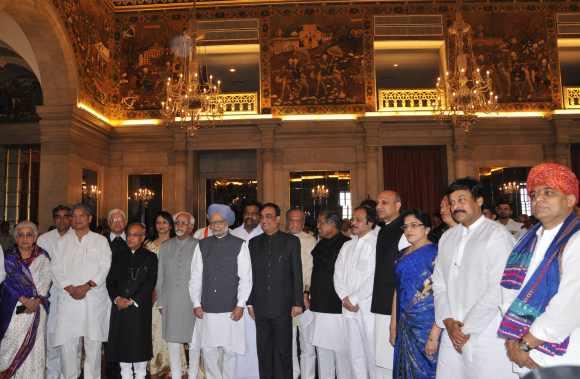 Political needs of the Congress largely drove the reshuffle of ministers
Must watch: The spectacular Ganga aarti in Varanasi!
If you happen to be in Varanasi, one experience that you shouldn't miss is the spectacular Ganga aarti on the Dashaswamedh ghat.
Punjab's tragedy: No longer the land of five rivers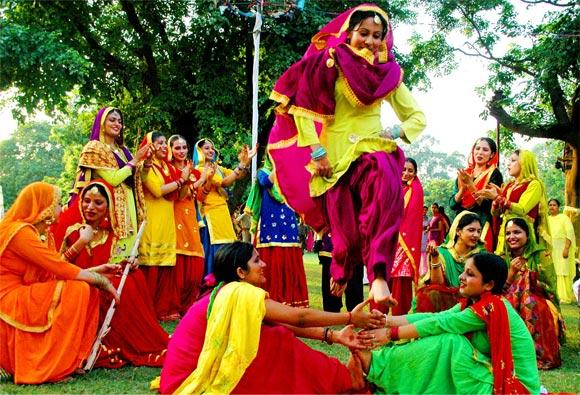 In this, the conclusion of his four-part series that gives a Pakistani perspective on India's politics, society and economy, talks of how a common history, language and culture binds the two Punjabs together, though sometimes in contrasting streaks of similarities and differences, myths and realities and, most importantly, hopes and regrets.
PIX: Hurricane Sandy shuts down northeastern US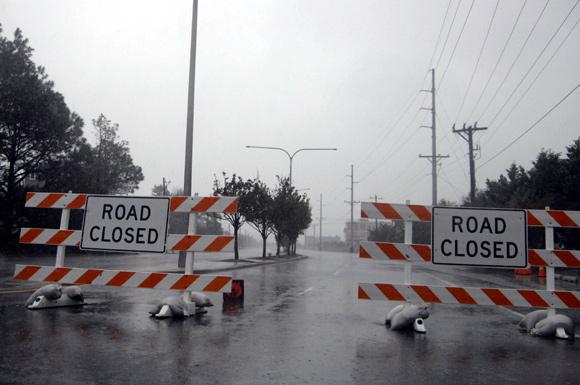 Millions of Americans in the country's heavily populated East Coast barricaded themselves in to brace up for Hurricane Sandy that will bring 11 feet waves that forecasters say will slam cities like New York, Boston and New Jersey.
October 28, 2012
Inside Ashoka Hall: Rahul's jibe, Naik's gaffe and more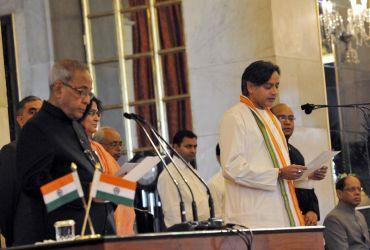 The ornate Ashoka Hall of the Rashtrapati Bhawan on Sunday reverberated with joy as 22 new ministers were inducted into the central government.
But where is the Rahul Gandhi touch to the reshuffle?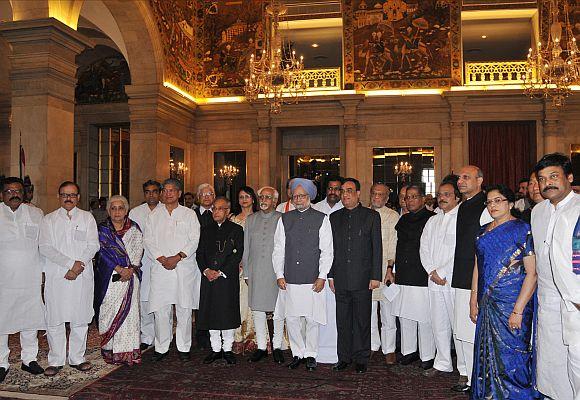 The much-talked about Cabinet reshuffle has been a play-it-safe exercise to carry on the governance without any major political problems till the 2014 elections to the Lok Sabha, notes .
Cabinet rejig: Salman becomes MEA; Moily gets petroleum
Salman Khurshid was on Sunday made the external affairs minister and Veerappa Moily given petroleum portfolio as Prime Minister Manmohan Singh undertook a major reshuffle of Council of Ministers and inducted 17 new faces.
October 27, 2012
Cabinet reshuffle buzz: Soni, Sahay out, Chiranjeevi in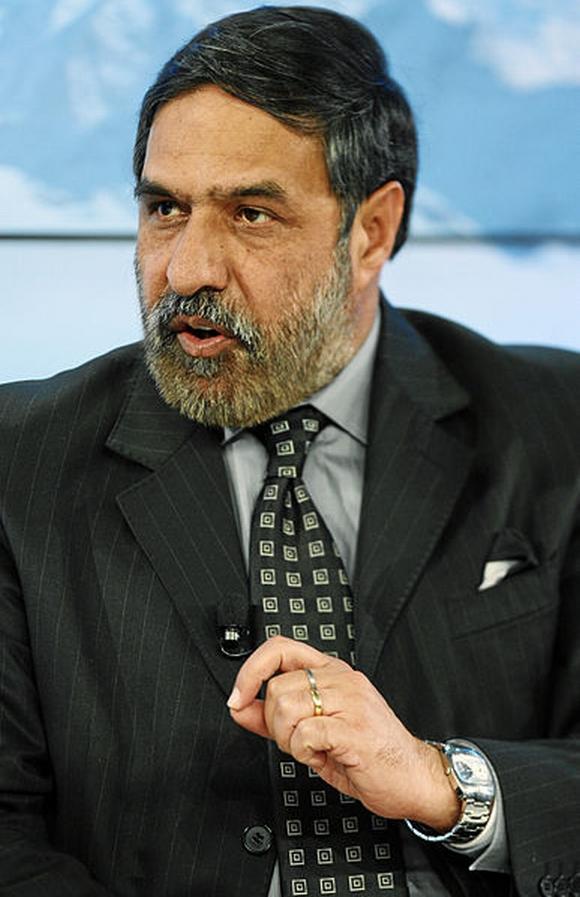 The stage is set now for a major revamp of the Union Council of Ministers on Sunday with the likely induction of at least ten new faces and promotion of some ministers of state, besides a rejig in the Cabinet, in which Anand Sharma may get the external affairs portfolio.
IN PIX: India celebrates Eid-ul-Azha with fervour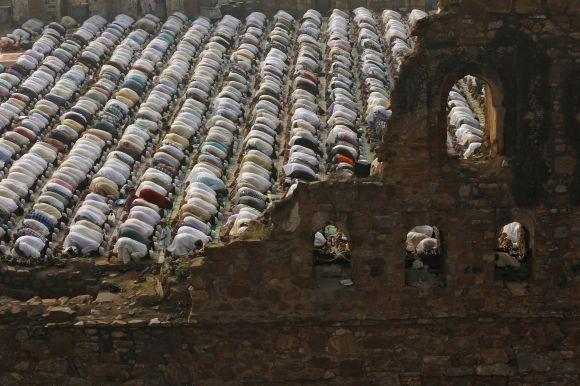 The festival of 'offering' or 'qurbani', Eid-al-Azha, is being celebrated across India on Saturday with religious fervour and gaiety.
Don't Miss: Some interesting videos of this week
Don't Miss: Some interesting videos this week
October 26, 2012
How much of 'Rahul stamp' will be on Cabinet reshuffle?
While Congress general secretary Rahul Gandhi has made it clear that he will not be joining the government, the Sunday reshuffle will be closely watched for how much influence Rahul Gandhi will have on it, says
PICS: Festival shoppers throng Eid markets in Kashmir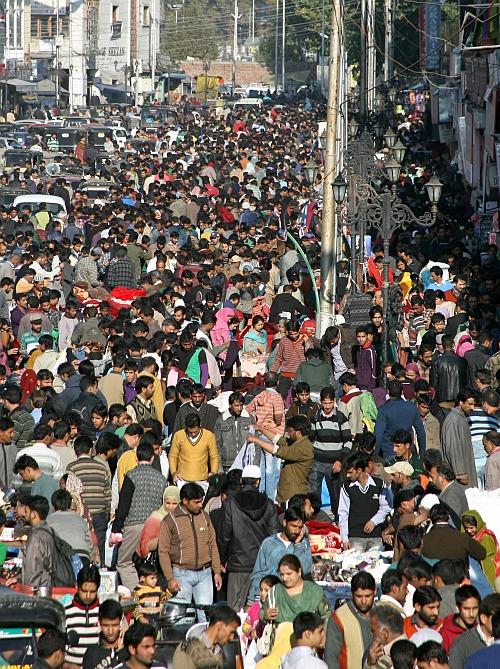 Eid shoppers thronged markets across Kashmir Valley on the eve of Eid-ul-Azha, which will be celebrated on Saturday. reports.
Romney could TEACH a thing or two to Gadkari, Vadra
Gadkari and Jindal should dissociated themselves from decision-making related to their companies while functioning as political leaders, says
Yeddyurappa's sole agenda: Finish off BJP in Karnataka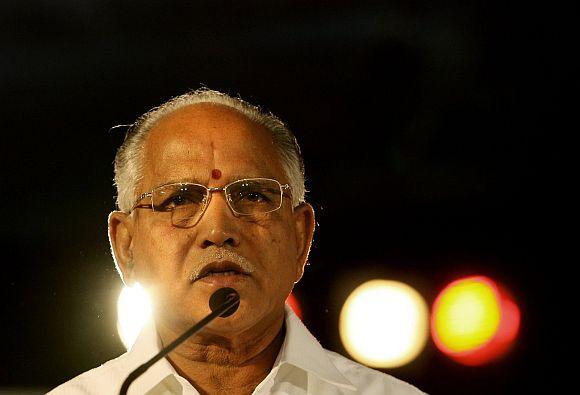 reports on the game plan of B S Yeddyurappa who is set to part ways with the Bharatiya Janata Party and float his own party on December 10
'Kartarpur Sahib in Pakistan is like Medina for Sikhs'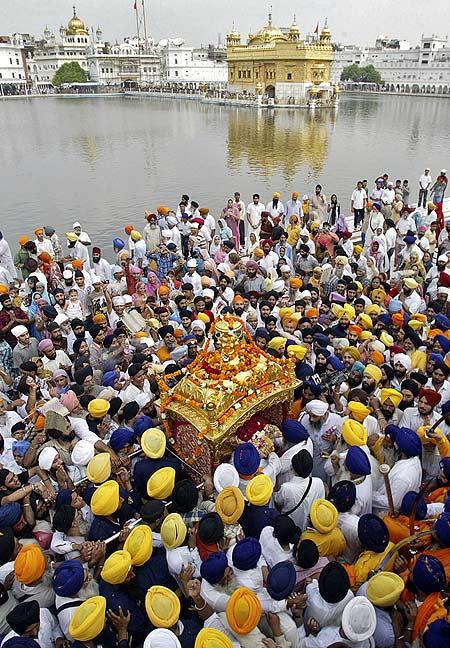 In the third of his four-part series that gives a Pakistani perspective on India's politics, society and economy, recalls an Indian Sikh's lament, "Why does Pakistan not allow us to visit Kartarpur Sahib? It's like Medina to us, the holiest of holy places; how would you feel if Muslims are not allowed to visit Medina or Christians stopped from visiting Jerusalem or the Vatican?"
Obama flashes driving licence to cast historic vote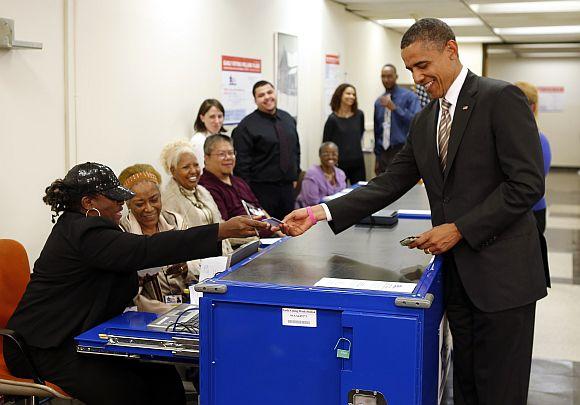 Barack Obama created history when he went to a polling booth in his home town of Chicago to cast his vote, over 12 days ahead of the November 6 elections, thus becoming the first US President to vote early.
World wants Obama re-elected AGAIN: BBC survey
The United States president might be locked in a neck and neck battle at home with his challenger Mitt Romney, but across the world, including in India, people still overwhelmingly want to see Barack Obama re-elected.
October 25, 2012
Cabinet reshuffle on Sunday; will Rahul be inducted?
The Union Council of Ministers is likely to undergo a substantive reshuffle which could see the possible induction of Rahul Gandhi into the Cabinet along with some other new faces and the exit of a few ministers.
The cause, not money, inspired 26/11 handler Jundal
The Maharashtra ATS's supplementary chargesheet against arrested LeT operative Abu Jundal brings out some of his chilling confessions over the dastardly 26/11 terror attacks, reports .
Cabinet reshuffle: The two ministers who WILL be dropped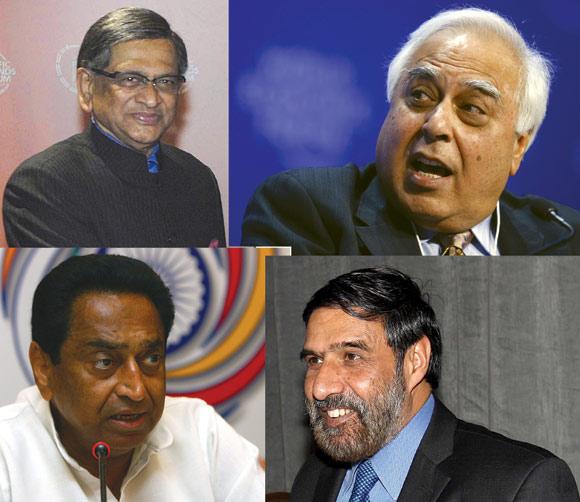 Why is President Pranab Mukherjee visiting places of religious significance? What is Sonia Gandhi worried about? Why is Jairam Ramesh's mother angry with him? Catch up with all the sizzling political gossip in this week's Dilli Gupshup.
Lahore, Amritsar: Once sisters, now strangers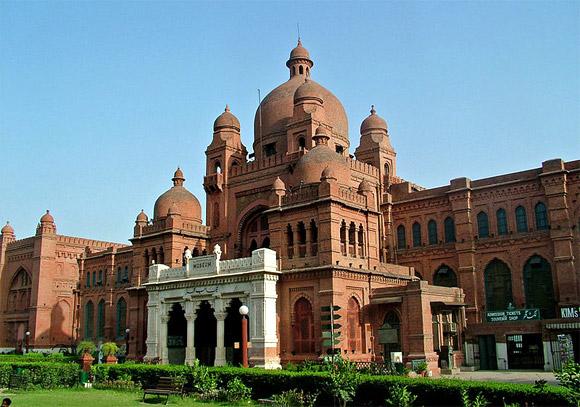 The umbilical cord between Lahore and Amritsar was shattered after 1965 Indo-Pak war, when both countries restricted cross-border movement. Since then, the soul of the two cities has changed drastically, says in the second of his four-part series that gives a Pakistani perspective on India's politics, society and economy.
PHOTOS: On a pilgrimage to Mecca for Haj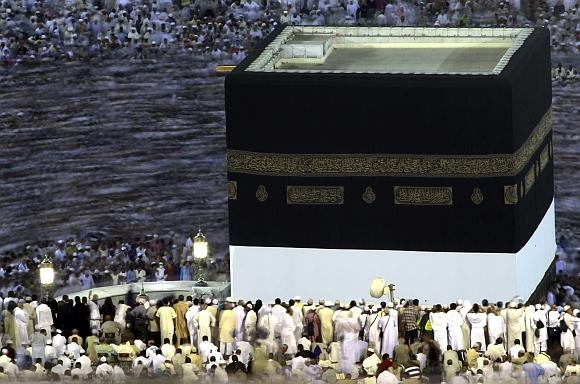 Muslim pilgrims circle the Kaaba and pray at the Grand mosque during the annual Haj pilgrimage in the holy city of Mecca, ahead of Eid al-Adha which marks the end of Haj.
PICS: Durga Puja ends in West Bengal with idol immersion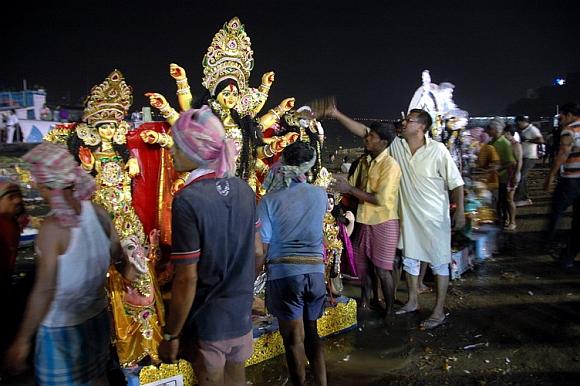 The five-day Durga Puja festival in West Bengal ended on Wednesday with people celebrating Bijaya Dashami which marked Goddess Durga's return to her husband's home.
October 24, 2012
In PICS: PM, Sonia slay their demons at Ramlila Maidan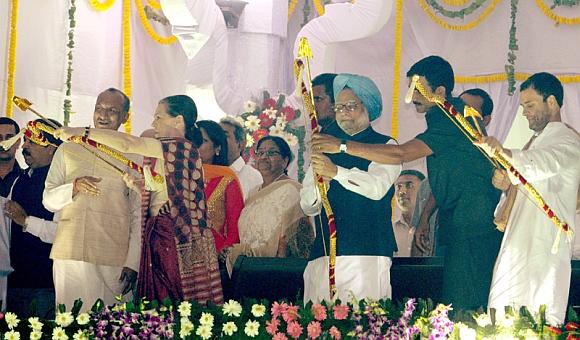 Prime Minister Dr Manmohan Singh, Congress president Sonia Gandhi and Congress general secretary Rahul Gandhi with other dignitaries at the Dussehra celebrations, at Ramleela Maidan on the occasion of Dussera, in New Delhi.
IN PICS: UN chief dances Gangnam Style with K-Pop's Psy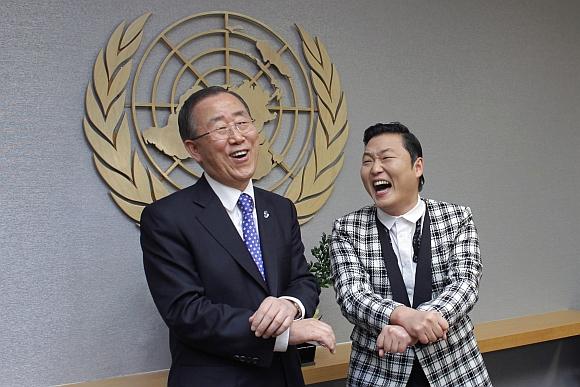 Showing a side of his personality rarely seen in public, United Nations chief Ban Ki-moon tried 'Gangnam Style' moves and said he was 'jealous' of Korean pop sensation Psy.
'You need credibility like Nitin Gadkari's'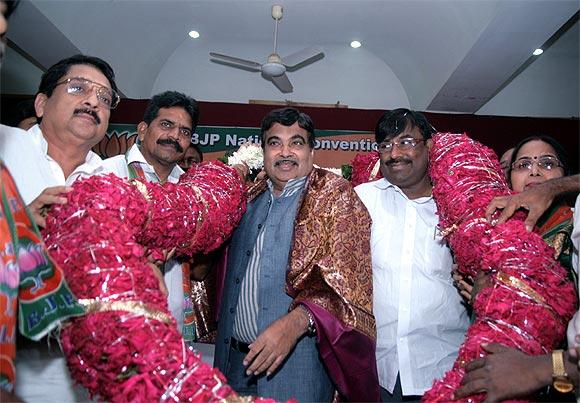 Find out what BJP president Nitin Gadkari has to say about Purti, and Arvind Kejriwal, in this exclusive interview with NDTV Editor Sreenivasan Jain. Reproduced with kind courtesy NDTV Profit
October 23, 2012
What is the Digvijaya-Gadkari war leading to?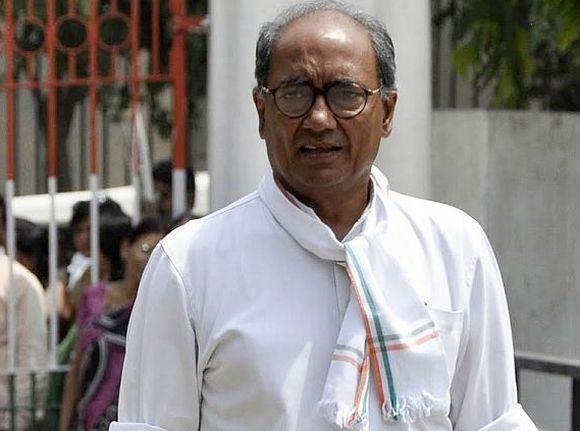 The war of words between the Congress and the Bharatiya Janata Party over 'who is corrupt and who is not' is all set to increase by leaps and bounds in the days ahead, says
There's suspicion about Gadkari's integrity: Jethmalani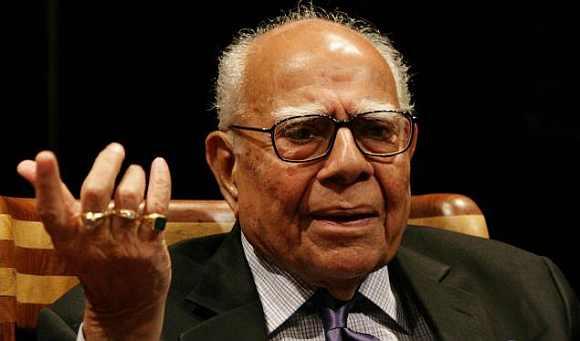 Stirring the hornet's nest in the Bharatiya Janata Party, Member of Parliament Ram Jethmalani renewed his attack on party chief Nitin Gadkari and demanded his resignation, saying fresh allegations against him will weaken the BJP's campaign against corruption.
'Indian morality is not threatened by what women wear'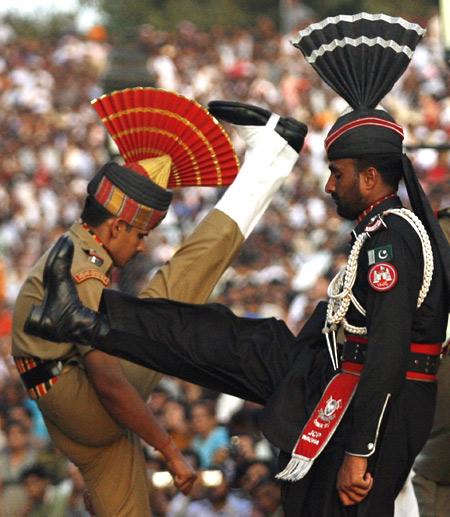 Journalist travelled to India to cover the India-Pakistan parliamentary dialogue hosted jointly by the Federation of Indian Chambers of Commerce and Industry and the Jinnah Institute. This is the first part of his travelogue on India
'The NIA was FORCED to go soft-pedal in its first case'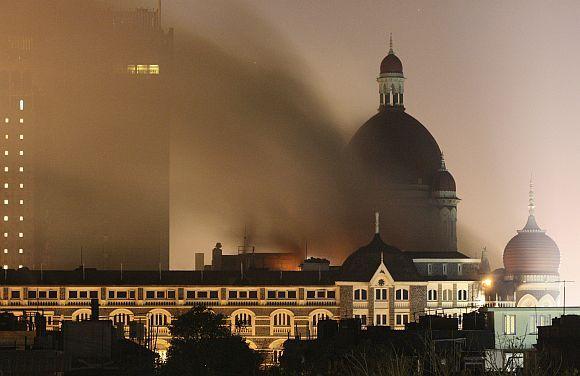 In this exclusive interview with Rediff.com's , former Intelligence Bureau special director Ravindra Narayan Ravi discusses various security issues daunting India, and also states that the National Investigation Agency could not pursue with professional vigour its very first case due to political interference as it was forced to soft-pedal the case against dreaded terrorists.
Perils of keeping phone tap requests on hold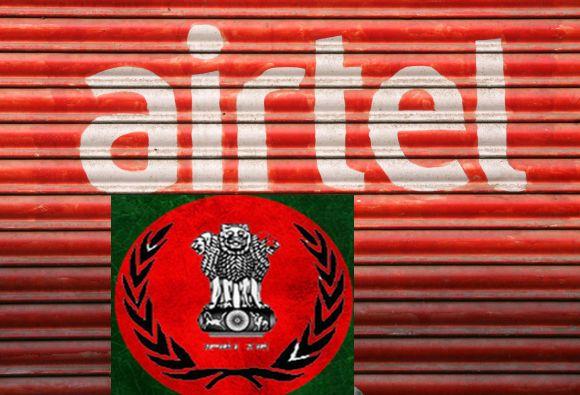 reports on the recent showdown between telecom operator Airtel and the Research and Analysis Wing over tapping of certain phones
Obama, Romney's common goal: STOP Iran's nukes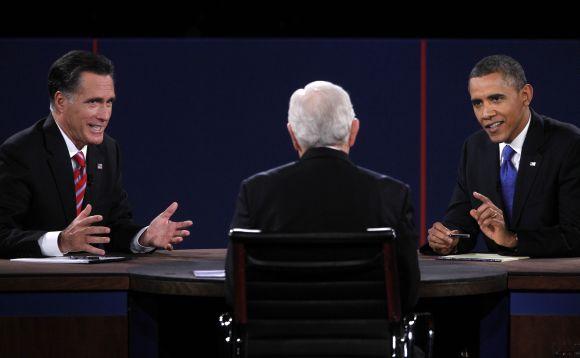 United States President Barack Obama on Monday warned Iran that the "clock is ticking away" as his Republican challenger Mitt Romney vowed a harder line to prevent Tehran from going nuclear during the last of the three high-stake presidential debates just two weeks before polls.
Obama doesn't TRUST Pakistan, Romney understands why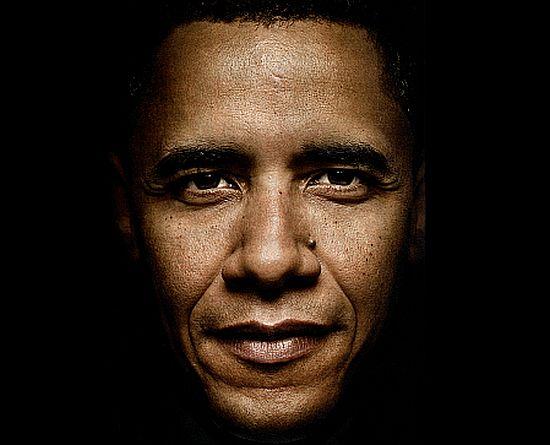 President Barack Obama has said that the United States would have had never killed Al Qaeda chief Osama bin Laden if he had to seek permission from Pakistan, indicating the sheer lack of trust he has with the Pakistani leadership and its military in particular.
Rare photos: Gorillas, lemurs on the brink of extinction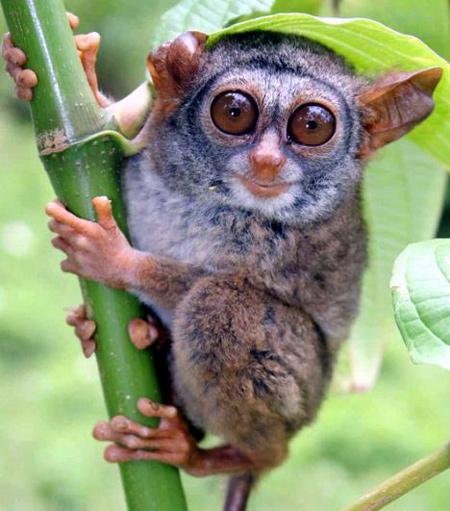 Rediff.com takes a look at some of endangered primates.
QUOTES: Obama vs Romney on US foreign policy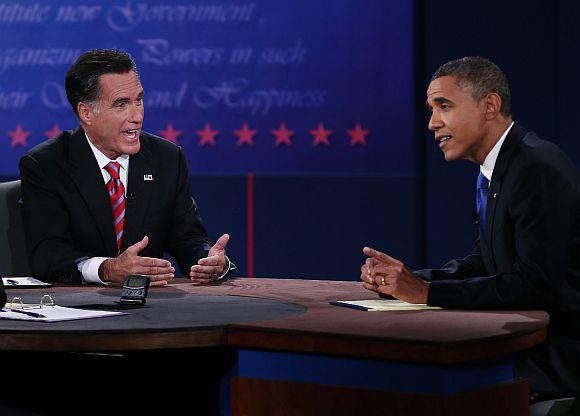 In the crucial third and last encounter between the two, President Barack Obama and Republican challenger Mitt Romney fought fiercely over the topic of the future of foreign policy of the United States
October 22, 2012
IN PICS: Mahashtami celebrated with fervour in Kolkata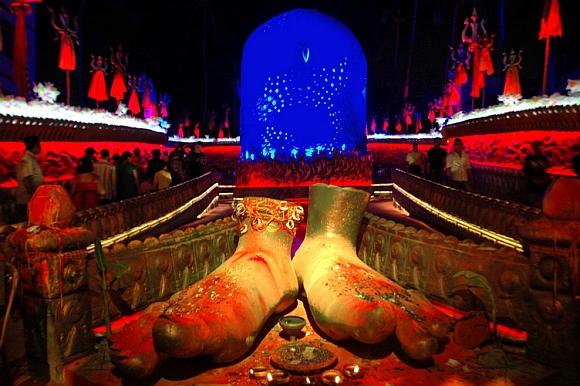 'Mahashtami', considered the most auspicious of the four-day pujas, was ushered in on Monday with 'anjali' to Goddess Durga to the beat of drums.
'OB van campaigns won't solve corruption problem'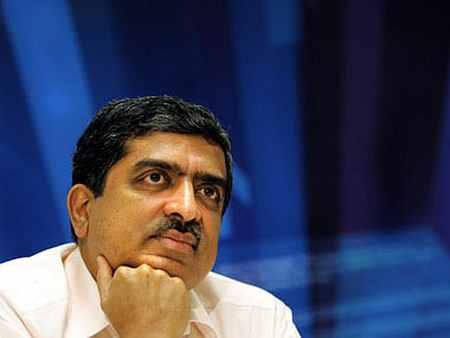 UIDAI chairman Nandan Nilekani, in an interview to CNN-IBN, says that Aadhaar enabled service delivery is a far more effective way to fight corruption.
Khurshid on Kejriwal: An ANT doesn't destroy an elephant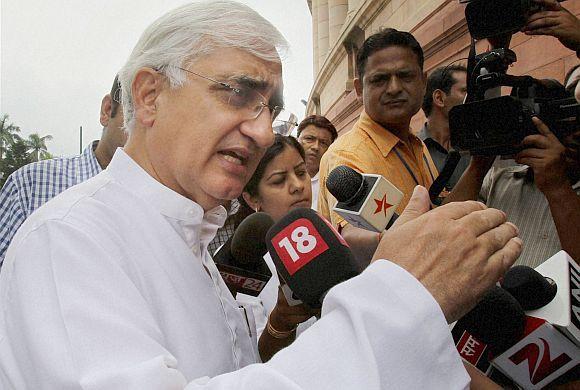 Law Minister Salman Khurshid, who is under attack from Arvind Kejriwal, feels "an ant" cannot be a challenge to an elephant like Congress and says the activist is having a "pipe dream" of taking the space of big parties by trying to "destroy" them through allegations.
PIX: Beyond home turf lies YSR Cong padayatra's real test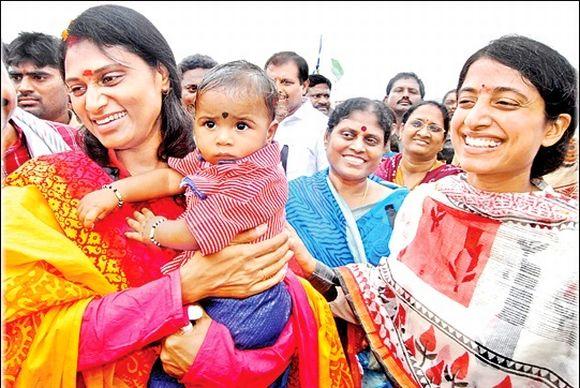 Although the ongoing padayatra of YSR Congress Party led by Sharmila in the absence of party chief Jaganmohan Reddy has managed to attract huge crowds in Kadapa, the real challenge for her and her party will begin once the padayatra steps out of the home turf, reports .
Exclusive! President Mukherjee celebrates Durga Puja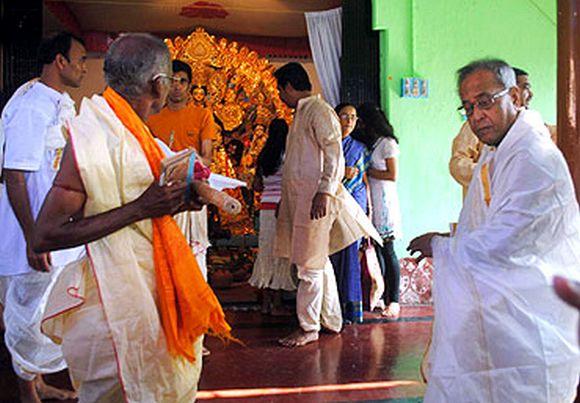 Rediff.com's was the only journalist to attend President Pranab Mukherjee's ancestral Durga Puja celebrations at Miriti village in West Bengal, and is charmed by the sight of the Head of State play a gracious host during the festivities.
Politicians PAYING the price for scuttling Lokpal Bill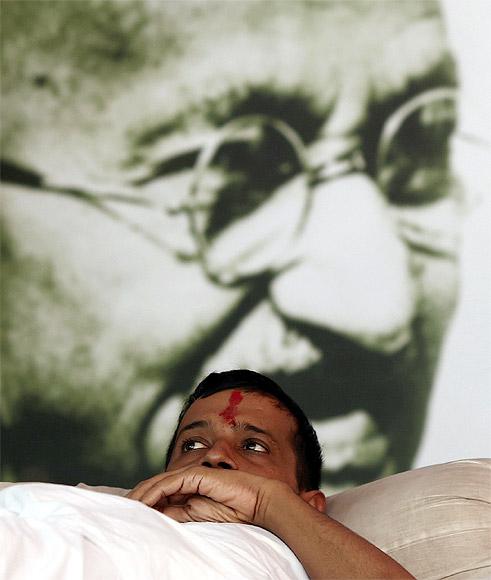 The reason why corruption charges are designed to do reputation damage more than anything else is that such charges are rarely brought to closure, points out T N Ninan
Sins of omission: Why did Kejriwal not target Pawar?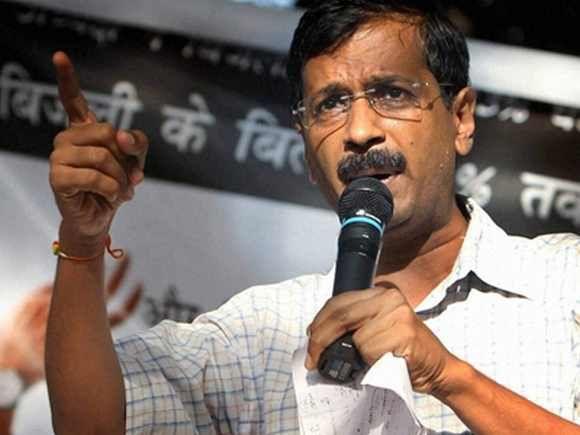 There is a well-known canon about human character: "If you want to judge a person's character, observe what he does with his power."
3 killed, 4 hurt in US shooting; suspect found dead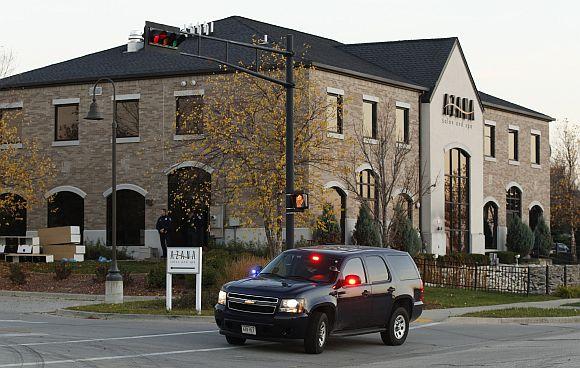 Within three months of a US Army veteran going on rampage at a Gurdwara killing six worshippers on August 5, three people were killed and four others injured when a suspected gunman, who was later found dead, opened fire at a spa in a Milwaukee suburb shopping centre in the US state of Wisconsin.
October 21, 2012
Dengue fever: What you MUST know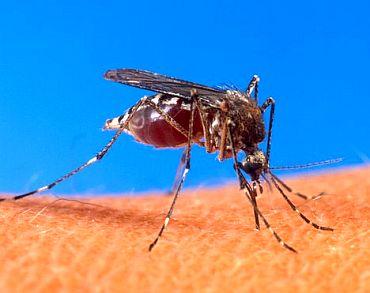 Here's an FAQ on all that you need to know about the dengue fever.
Drama at Kejriwal's press meet, woman confronts him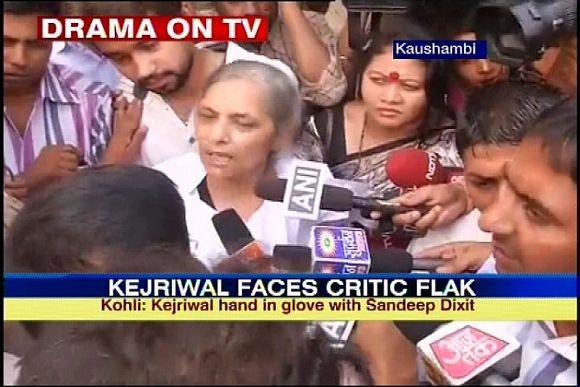 High drama was witnessed at Arvind Kejriwal's press meet on Sunday when he was angrily confronted by a woman claiming to be a former IAC volunteer and sharply questioned on his conduct.
Who's lying about funds: Sonia or Shettar?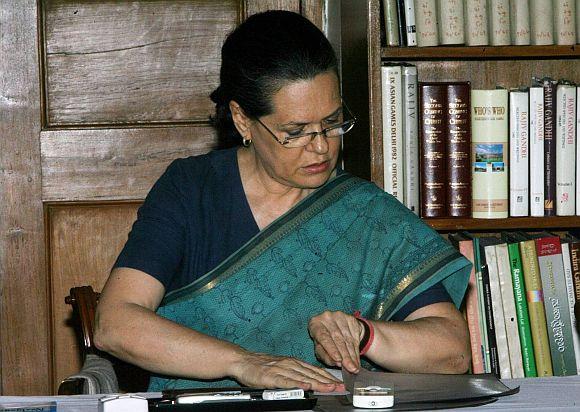 reports on the tussle for funds between the Karnataka and United Progressive Alliance government at the Centre
Jairam Ramesh's new slogan: 'NO toilet, NO bride'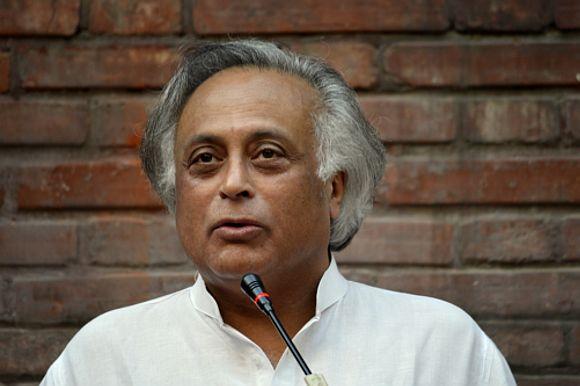 Days after he kicked up a row by stating that there are more temples than toilets in India, Union Minister Jairam Ramesh on Sunday urged women not to get married into families that do not have toilets in their homes.
Why are police, paramilitary men not martyrs?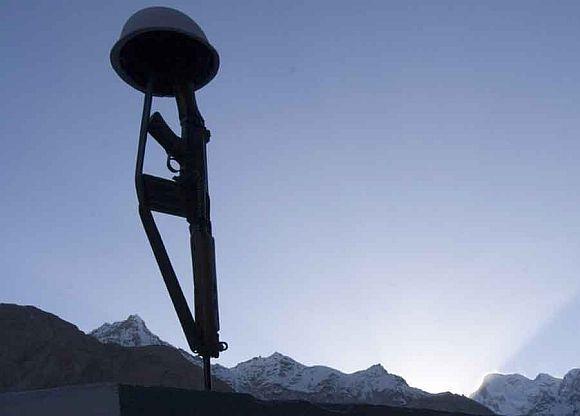 While the country on Sunday commemorated the sacrifice of its police and paramilitary personnel killed in the line of duty, the government is yet to accord "martyr" status to these personnel on the lines of the armed forces.
October 20, 2012
EXCLUSIVE! How the Prez is celebrating Durga Puja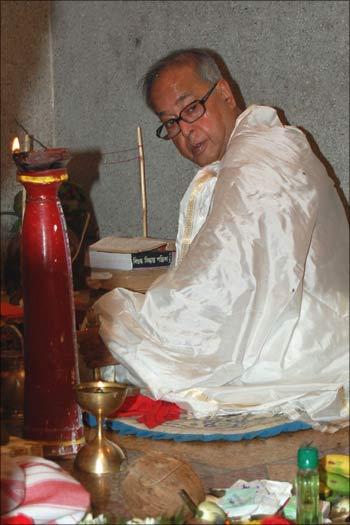 Rediff.com's visits Pranab Mukherjee's ancestral home in Miriti, Birbhum district. India's President arrived here on Saturday to perform Durga Puja
Will Kejriwal end up preparing the ground for Modi?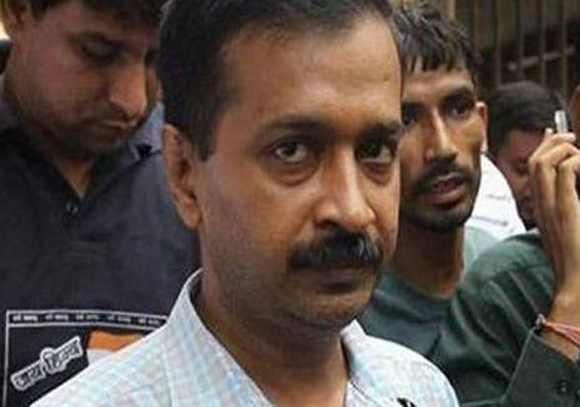 Through his exposes, be it on Sonia Gandhi's son-in-law Robert Vadra, Law Minister Salman Khurshid or Bharatiya Janata Party president Nitin Gadkari, Arvind Kejriwal is slowly delineating his political strategy, says
Watch videos of Saifeena wedding and more
Watch videos of Saifeena wedding and more
October 19, 2012
Kejriwal is a 'self-serving megalomaniac': Digvijaya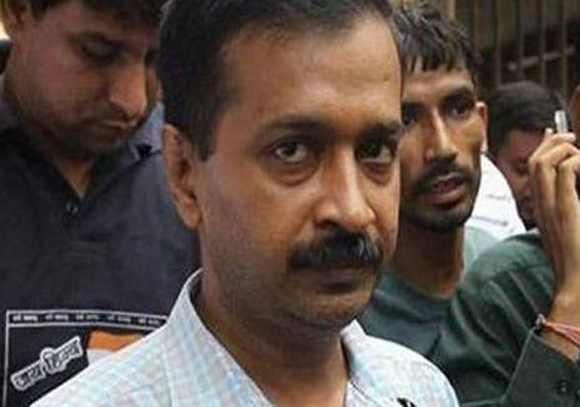 Arvind Kejriwal is a "self-serving ambitious megalomaniac" having "streak" of Hitler, Congress general secretary Digvijaya Singh alleged in the sharpest attack on the activist on Friday.
PHOTOS: Militants attack hotel in Srinagar; one killed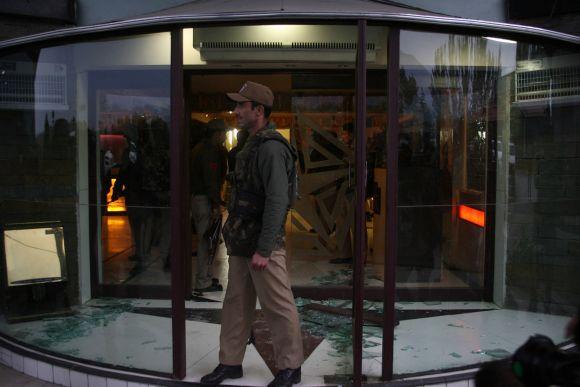 A hotel employee was killed and two others wounded in a militant attack on the outskirts of summer capital Srinagar on Friday evening.
India will have to be ready for covert Sino-Pak threat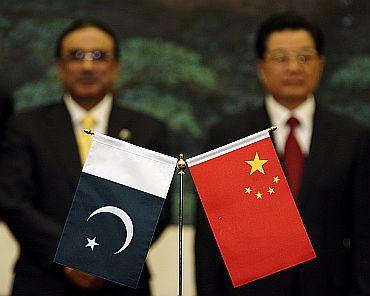 There has been discussion and debate recently that India will have to be prepared for a collusive threat from China and Pakistan and measures have been suggested to face such an eventuality.
IAC's internal Lokpal to probe charges against members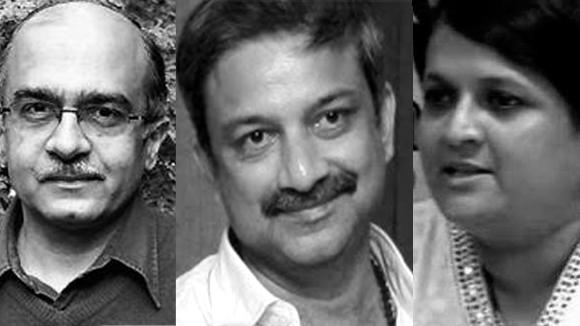 With allegations levelled against its own members, India Against Corruption on Friday announced setting up of a three-member panel of retired judges to probe the charges against its prominent members, including Prashant Bhushan and Anjali Damania.
Obama, Romney's fun night: 'Biden will laugh at anything'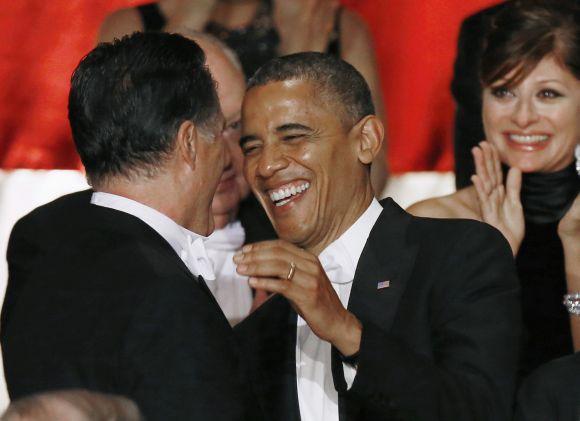 Two nights after they clashed at a fierce presidential debate, United States President Barack Obama and his Republican rival Mitt Romney shared the stage again at a high-profile charity dinner in New York, this time trading light-hearted jabs, poking fun at each other and at the bitter election campaign.
Kolkata Puja pandals that cost more than a million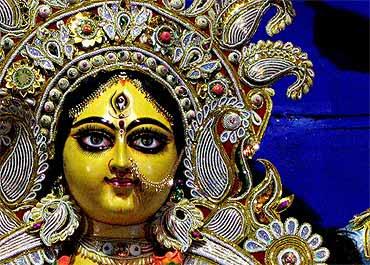 There are many puja committees in Kolkata that are heard to have spent more than 10 lakhs on pandals.
In PIX: Nations most at 'DISASTER risk'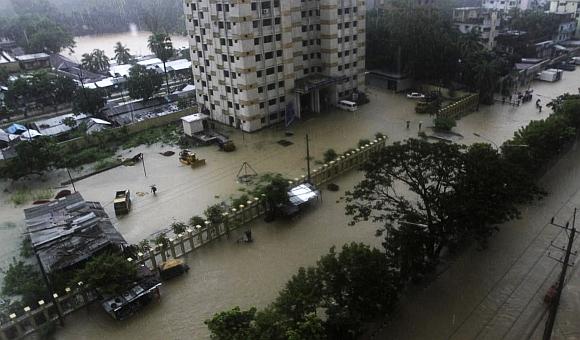 The recently launched 'World Risk Report 2012' has found Bangladesh to be the fifth most vulnerable country to natural disasters in the world.
75 percent Chinese DON'T like India: Survey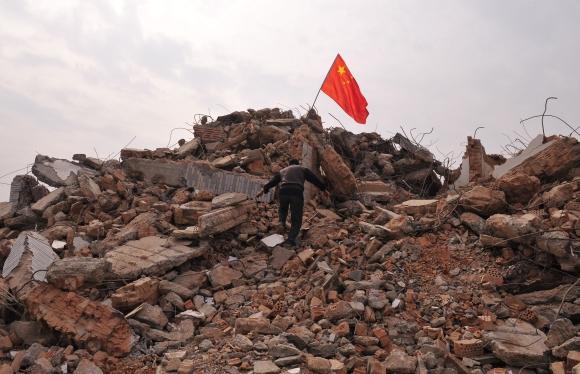 Wary of India's economic growth, an overwhelming majority of Chinese have a negative opinion about India, a recent survey has found.
IN PHOTOS: A closer look at some distant planets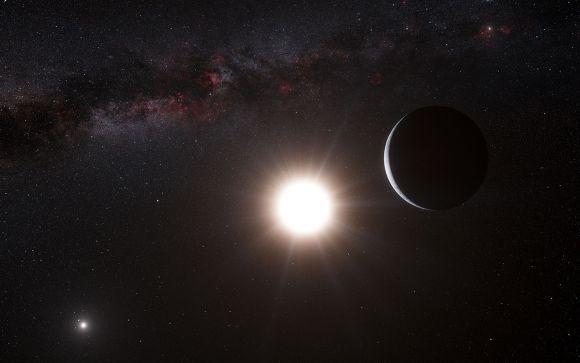 Check these splendid impressions of planets by artists
October 18, 2012
Gadkari working for development of farmers: Pawar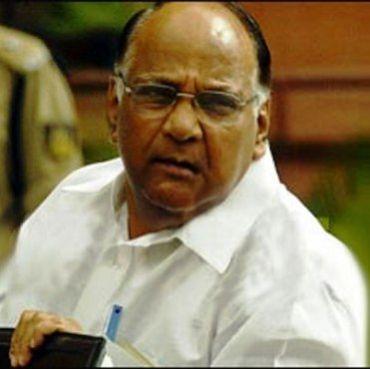 Union Agriculture Minister and Nationalist Congress Party chief Sharad Pawar has come out in strong defence of Bharatiya Janata Party President Nitin Gadkari. In an exclusive interview to CNN-IBN's Editor-in-Chief Rajdeep Sardesai he says Gadkari was working for development of farmers and there was no evidence of personal corruption against him, as alleged by Team Kejriwal.
Indian woman fights religion for her restaurant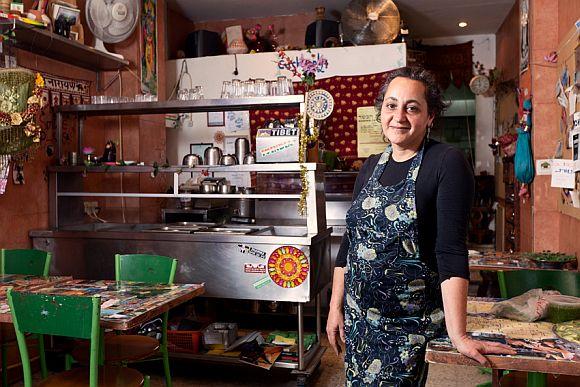 An Indian woman, owner of the a restaurant in Jerusalem, has stood up against the dictates of the powerful Jewish rabbinate and decided to give up the kashrut certification for her restaurant after she was forced to buy vegetables in specific stores.
Kejriwal did enough to damage Gadkari's image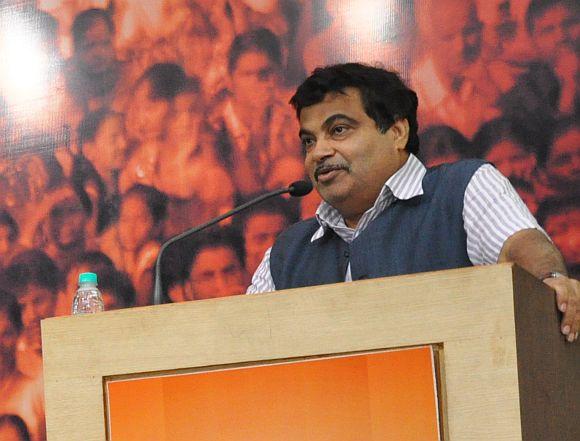 BJP President Nitin Gadkari may have got away with activist Arvind Kejriwal's so-called weak allegations but his businessman image, which has clearly come out in the open, will stick, writes
PIX: Curiosity rover may be littering plastic on Mars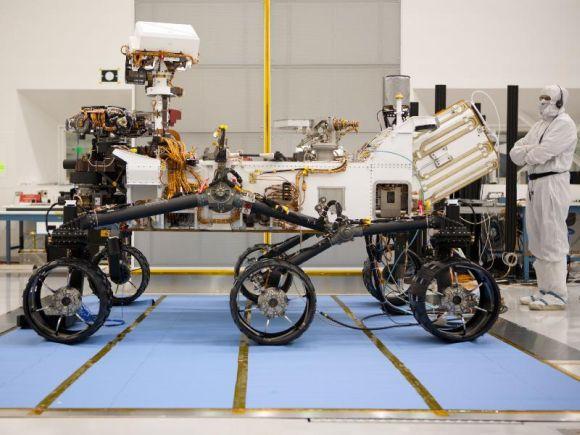 Pictures beamed back by the rover show a bright object lying in the Martian dirt, and a closer look suggests the object is a piece of plastic wrapper that has fallen from the robot.
IN PIX: Reaching new heights of daredevilry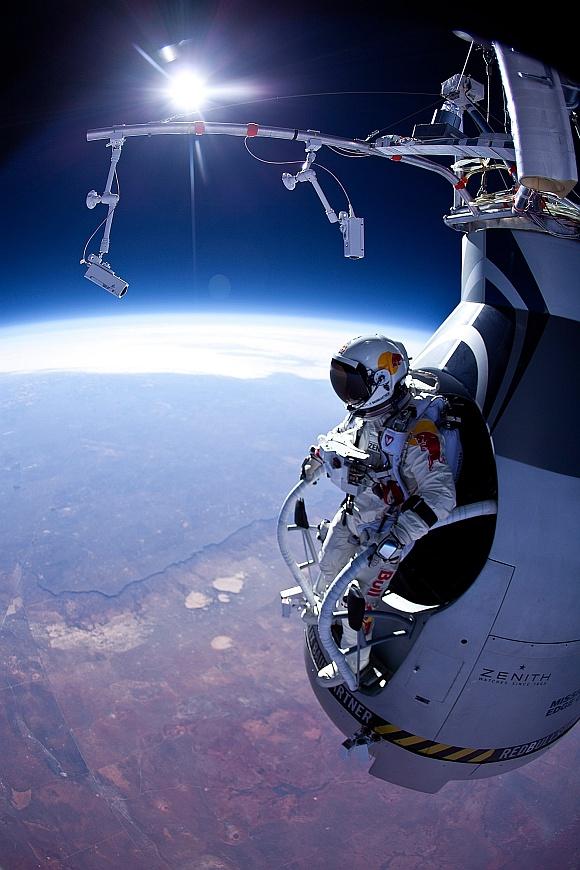 we take a look at the other incredible jumps 'Fearless Felix' has made.
October 17, 2012
PIX: Divine marriage of Tirupati Balaji in Mumbai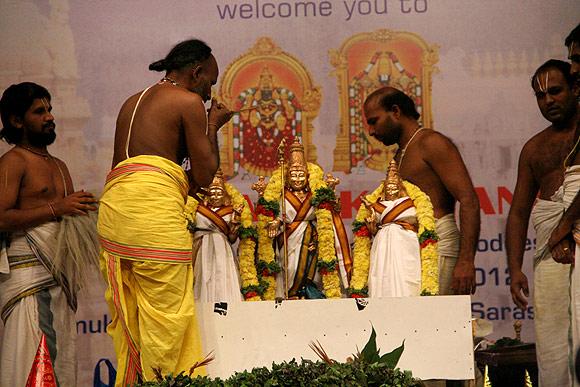 For the first time the Shanmukhananda Fine Arts and Sangeetha Sabha, Mumbai will be hosting a three-day divine marriage ceremony of the Lord of Tirumala Tirupati Balaji with his consorts Goddesses Sridevi and Bhudevi.
BJP backs Gadkari, says will fight Kejriwal politically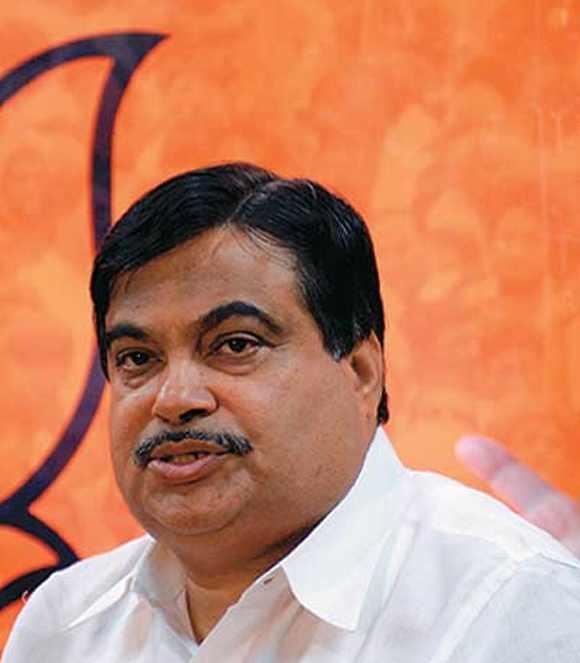 Rallying behind party president Nitin Gadkari, senior Bharatiya Janata Party leaders today rejected charges of any wrongdoing by him in acquiring land in Maharashtra and said the allegations would be fought politically and not legally.
Gadkari grabbed land, water from farmers: Kejriwal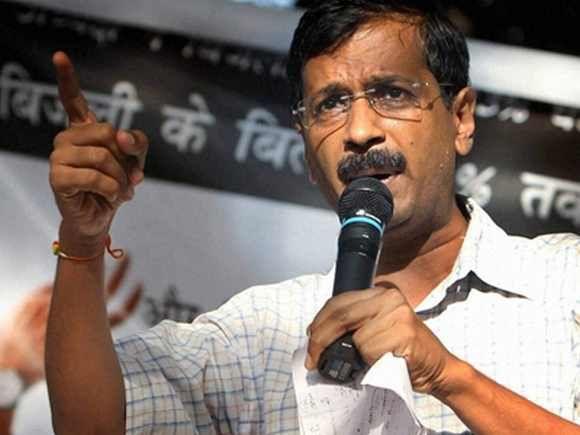 Is Nitin Gadkari a businessman or a politician, asked activist Arvind Kejriwal as he went about levelling charges against the Bharatiya Janata Party president at a packed press conference in New Delhi on Wednesday.
Pix: Picasso, Monet art stolen in one of biggest heists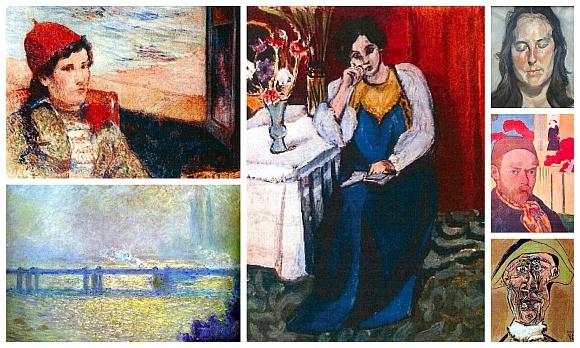 Seven paintings worth hundreds of millions were stolen from a museum in the Dutch city of Rotterdam in the wee hours of Tuesday in what reports say is one of the biggest art heists in history.
'We were told that the Chinese will come in waves'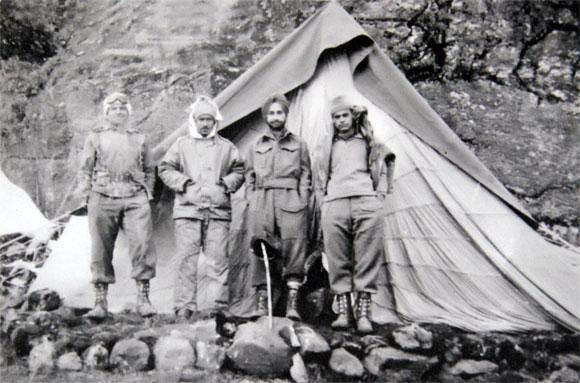 'We had fired all our rounds and the Chinese were coming in. We had only our LMGs and guns. We did whatever we could, but ultimately, we had to surrender,' Brigadier Amar Jit Singh Behl (retd) tells Claude Arpi in an exclusive interview.
'Yeddy's blackmail continues, he has not quit BJP'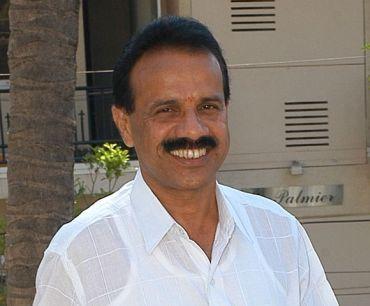 'One should not forget that a party does not run because of a single individual. It runs on the collective effort of many; and not only Yeddyurappa, but a lot of other people have put in their efforts to build the party,' former Karnataka chief minister D Sadananda Gowda tells
Amazing finger portraits: Steve Jobs, Gaddafi and more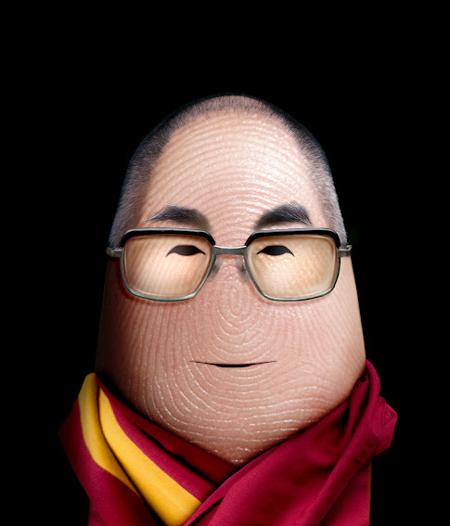 Using his fingertip as a canvas, 33-year-old Italian art director has come up with an interesting series of portraits of famous personalities -- The Dalai Lama, Steve Jobs and Hitler, to mention a few.
The night Obama fought like Ali in the rematch
analyses how President Barack Obama took the fight to his opponent Republican nominee Mitt Romney in the thrilling second presidential debate at New York's Hofstra University
A visit to Kumortuli, place where gods are made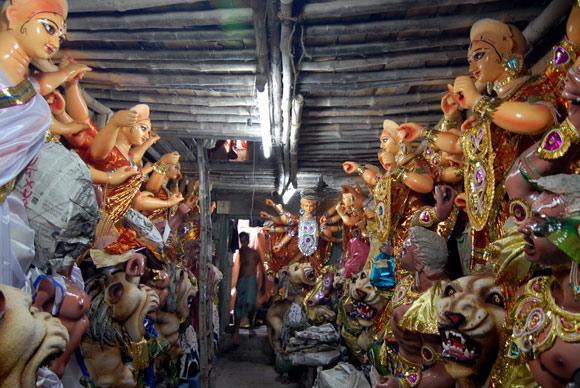 Rediff.com's takes a walk through the dingy by lanes of Kumortuli in Kolkata and interacts with artisans who add final touches to Durga idols.
'Decision to go political was initiated by Anna'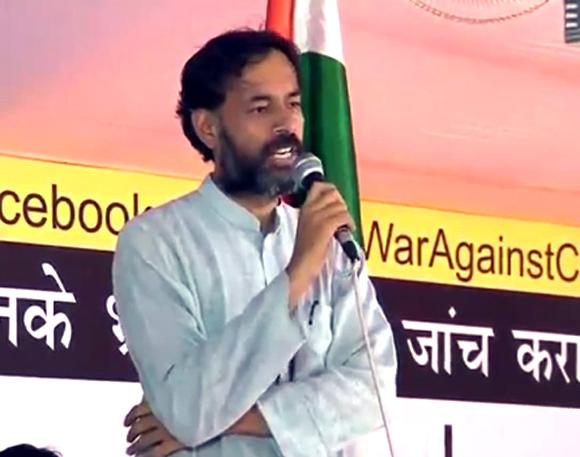 Why did Yogendra Yadav, the well-respected psephologist and astute political thinker, join Arvind Kejriwal's political movement? In this exclusive interview with NDTV Editor , Dr Yadav spells out his reasons. Reproduced with kind courtesy NDTV Profit.
Barack Obama fights back sharply in round 2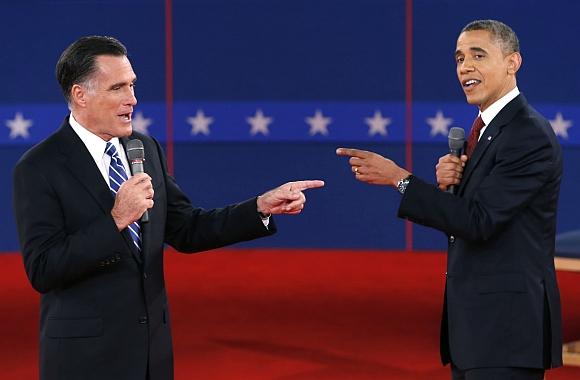 A combative Barack Obama on Wednesday hit back at Mitt Romney, retrieving lost ground in the second of the three high-stake presidential debates, saying his Republican rival's plans on outsourcing will only result in more jobs in China and India.
MUST SEE: 10 best images from the last 24 hours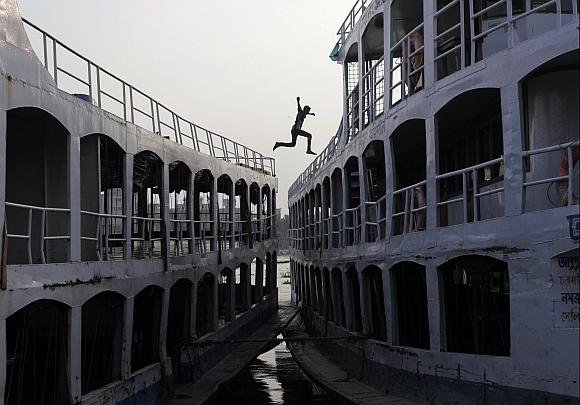 We bring you some of the best photos from around the world in the last 24 hours.
PHOTOS: Death-defying daredevilry from around the world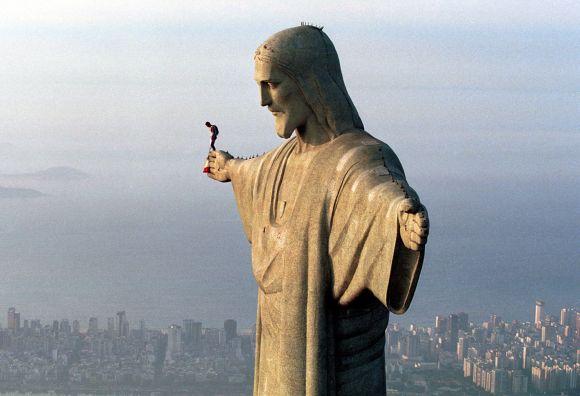 Stunning photographs for daredevils in actions.
October 16, 2012
Will Jeet Thayil be the fifth Indian to claim Booker?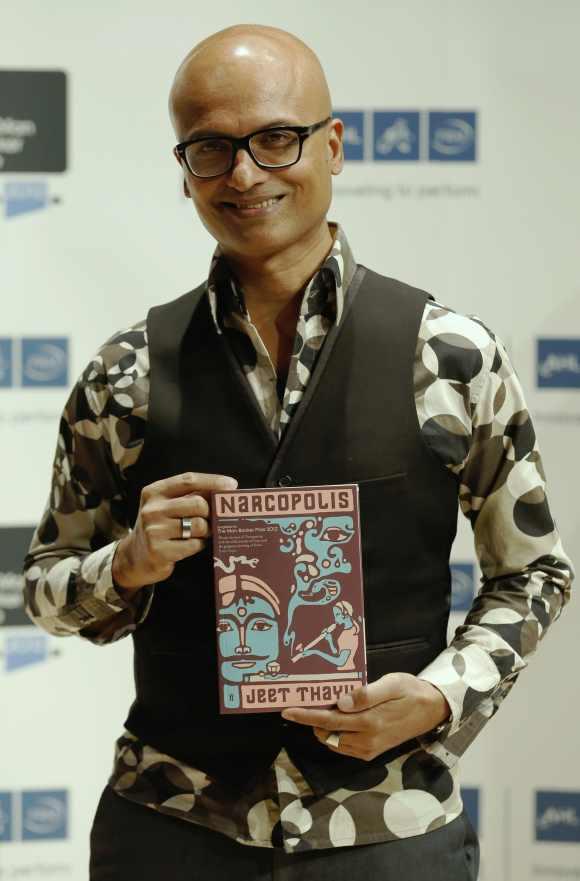 Indian author Jeet Thayil's debut novel on the dark underside of Mumbai's opium dens is in race for this year's prestigious Man Booker prize, which British authors Will Self and Hilary Mantel are said to be the favourites to win.
'10 people end their lives every day in Gujarat'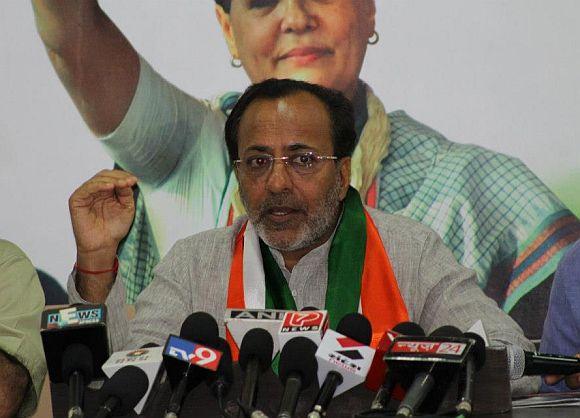 In a press conference, Gujarat Pradesh Congress Committee President Arjun Modhwadia stated that based on the information on cases of suicides in the last 10 years acquired under the Right to Information Act from the state police administration, it had come to light that every day 10 persons end their lives in the state.
PM, Sonia's visit to Rashtrapati Bhawan sparks speculation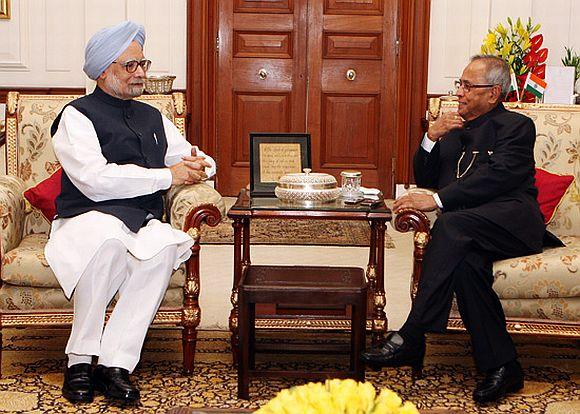 Speculation of an imminent Cabinet reshuffle gained fresh momentum on Tuesday with Prime Minister Manmohan Singh and Congress President Sonia Gandhi meeting President Pranab Mukherjee separately
Smaller cities, not metros, seeing most crimes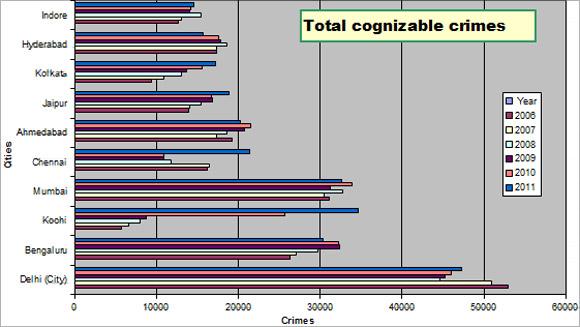 Kochi leads the rest of India in crimes, discovers, scrutinising the National Crime Research Bureau's records.
At Rs 644 cr, BJP has lion's share of donations in Gujarat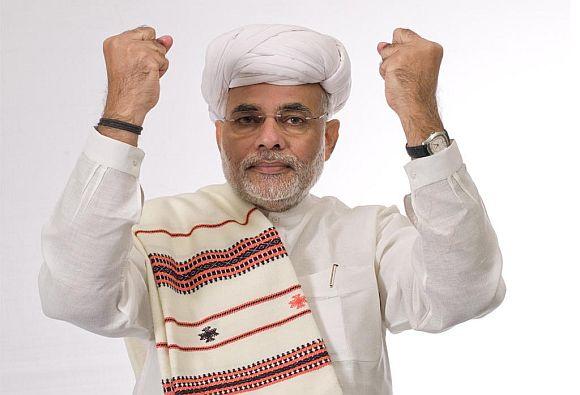 As Gujarat braces for an election this year, it would be interesting to see the donations received by the political parties in the state, and the list of candidates who have a criminal background, says
BJP pockets more donations than Congress in Himachal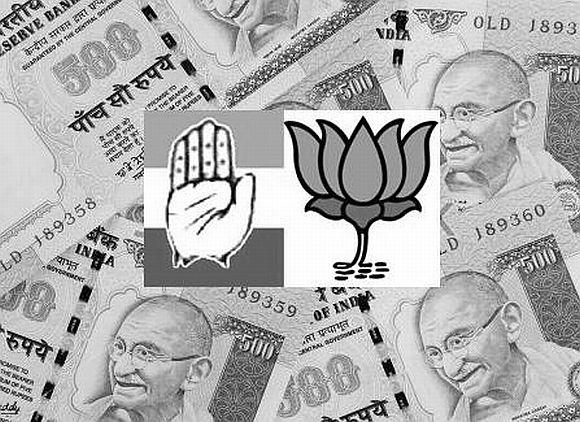 The Bharatiya Janata Party has received more donations compared to the Congress in Himachal Pradesh in the last seven years, a study has found.
Next on Kejriwal's list: BJP president Nitin Gadkari!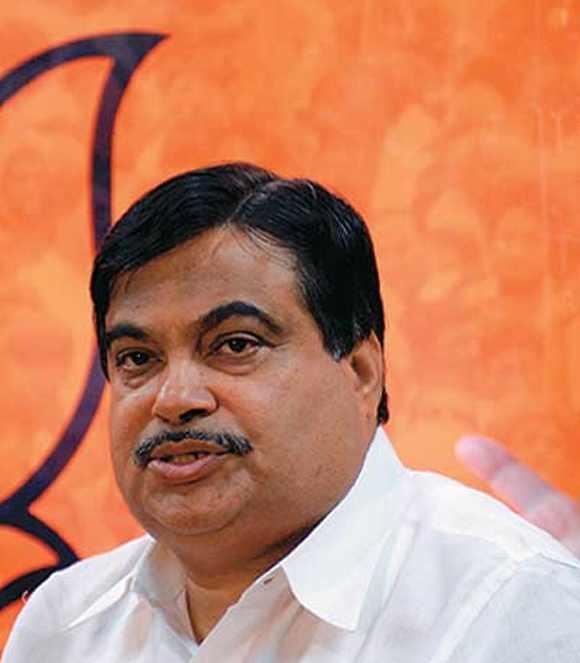 RTI activist and India Against Corruption member Anjali Damania on Tuesday confirmed that Bharatiya Janata Party president Nitin Gadkari would be the next person to be 'exposed' before the public.
Aggressive Obama to meet resurgent Romney in 2nd debate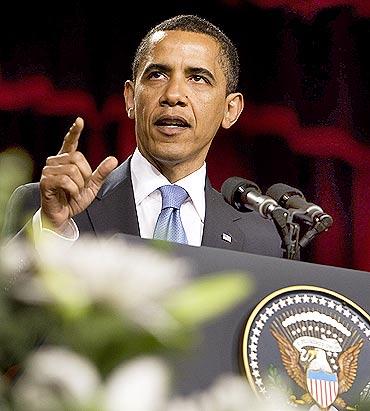 As the United States election race enters its final lap with President Barack Obama and his challenger Mitt Romney almost tied in latest opinion polls, the two are pinning on the second presidential debate to gain a decisive edge.
The Gandhis have much to answer for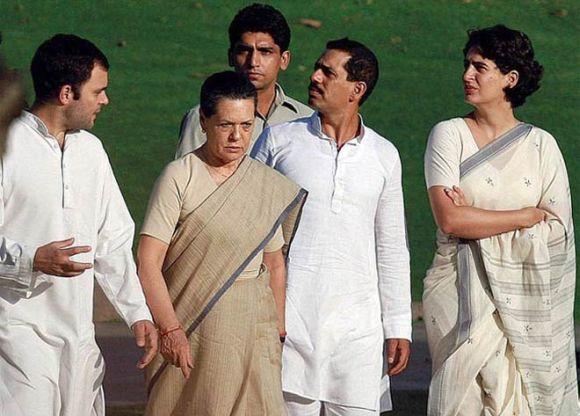 The Gandhis have much to answer for. In particular, their hands-off political style, an attempt to create an above-the-fray demeanour, writes
In PHOTOS: Space shuttle Endeavour's road trip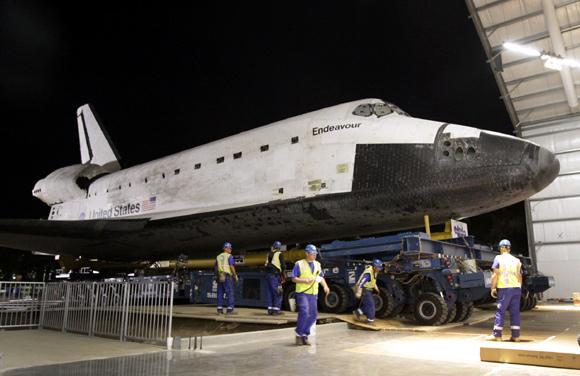 Space shuttle Endeavour has finally rolled into its retirement home at the California Science Center after it paraded through the streets of Los Angeles.
Pak raises its hands in prayer for young activist Malala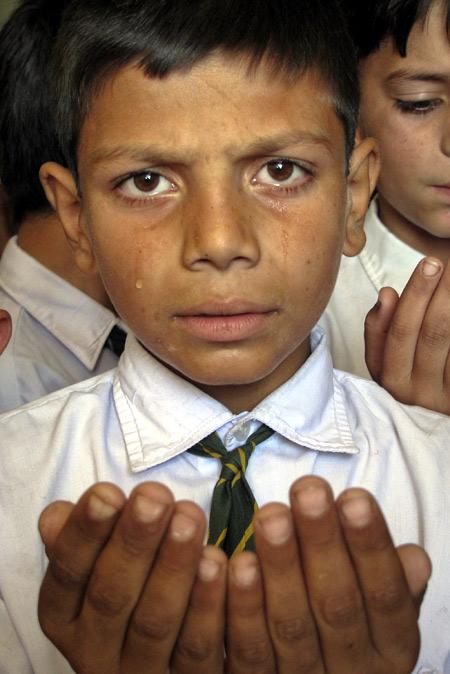 Pakistani teenage rights activist Malala Yousufzai, who was seriously injured in an assassination attempt by the Taliban last week, was on Monday sent to Britain on an air ambulance for specialist treatment, including the repair of damaged bones of her skull.
October 15, 2012
Robert Vadra: Savaged in 140 characters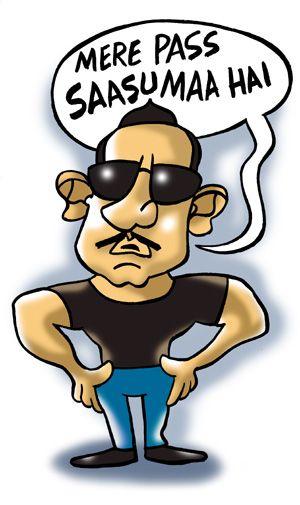 trawled through 140-character outpourings to select the most mordant among the humorous comments flooding Twitter on Robert Vadra. Here's her list.
'Corruption should be legalised'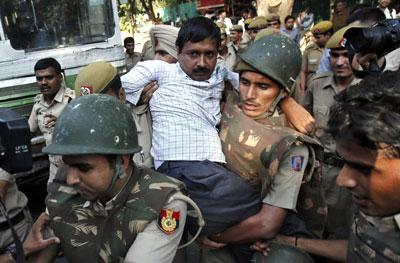 'Like people say in China they have legalised corruption. You have to pay commission for everything and commission is legalised. People say the same should be done in India, then corruption will not be a problem. It will be an acceptable route and bribes can be paid by cheque.' Badri Narayan, one of India's leading thinkers, in an outspoken interview.
A sad day for Salman Khurshid and India media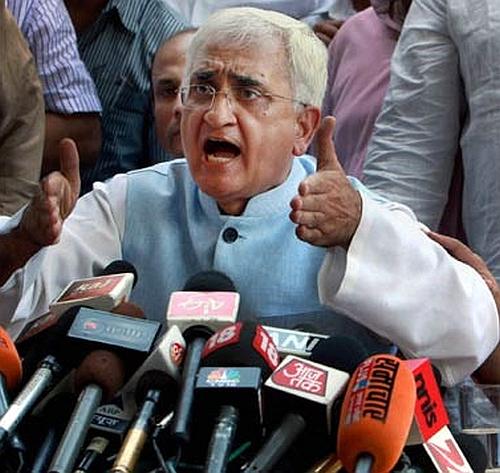 October 14, 2012, was a sad day for Law Minister Salman Khurshid and the India Today group, which owns a number of print journals and TV channels, says
IN PICS: L K Advani enjoys a Starbucks in New York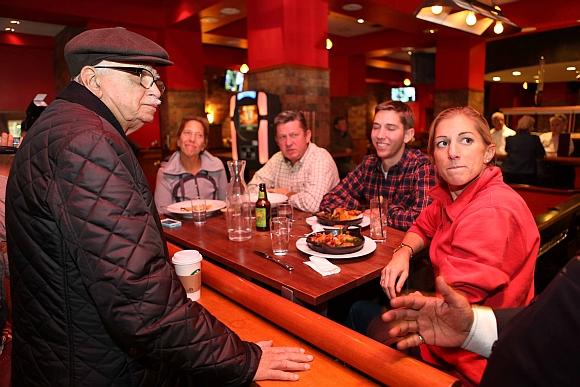 Senior Bharatiya Janata Party leader L K Advani in conversation with a family at a Starbucks outlet in New York.
IN PICS: Daredevil skydiver who BROKE the sound barrier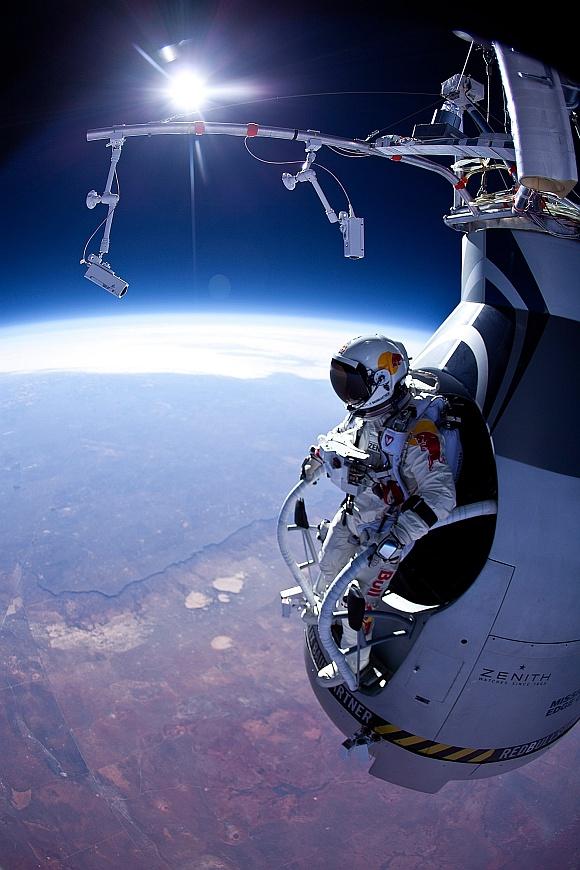 Austrian daredevil Felix Baumgartner on Sunday broke the sound barrier during his in a word-record-breaking jump from a balloon floating nearly 38 kilometres above the earth.
MUST READ: For Kejriwal, the party has just started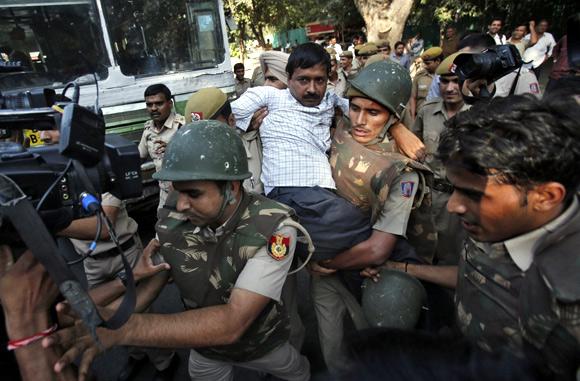 It's all very well to make shrill accusations and mount street protests. But winning elections is a different ballgame altogether. Veenu Sandhu goes behind the scenes to see how Arvind Kejriwal's yet to be formed political party is trying to win friends and influence people.
October 14, 2012
Willing for any probe but no intention to quit: Khurshid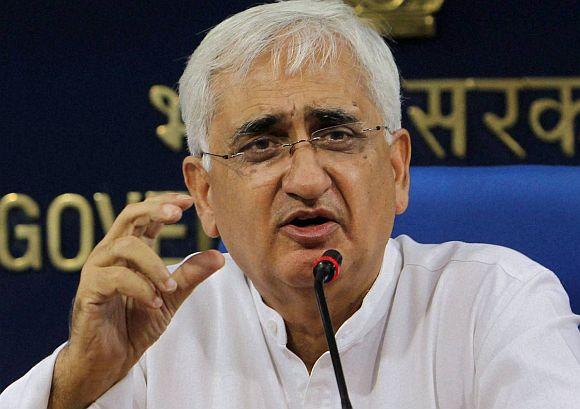 Law Minister Salman Khurshid on Sunday came out with documents to rubbish charges of misappropriation of funds by a trust run by him and his wife and expressed willingness for any probe while making it clear that he has no intention to resign.
UP govt colluding with Khurshid to save him: Kejriwal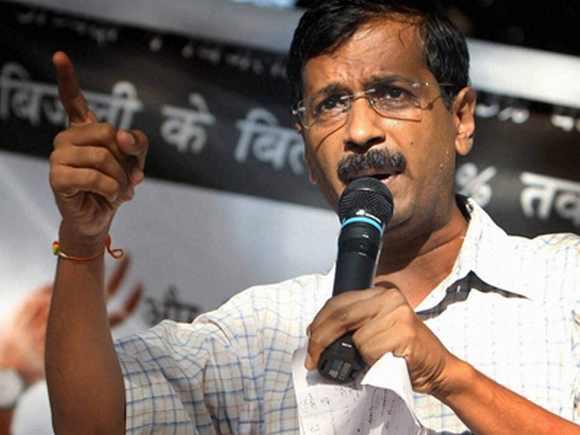 Arvind Kejriwal on Sunday alleged that the Uttar Pradesh government was colluding with Salman Khurshid to bail the Law Minister out of the allegations of financial irregularities in an Non-Governmental Organisation run by him and his wife.
October 13, 2012
Nobel Peace Prize: EU delighted; UK press miffed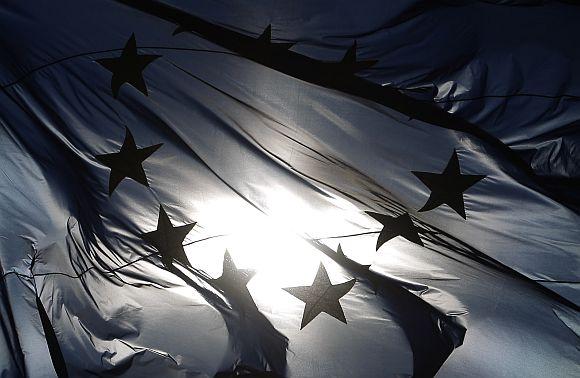 Europe's leaders have expressed delight over the awarding of this year's Nobel Peace Prize to the European Union and hailed it as a tremendous honour and encouragement for their endeavour to promote unification, amid derision from the British press which called the decision "frivolous".
Officially, 10,000 phones are being tapped in India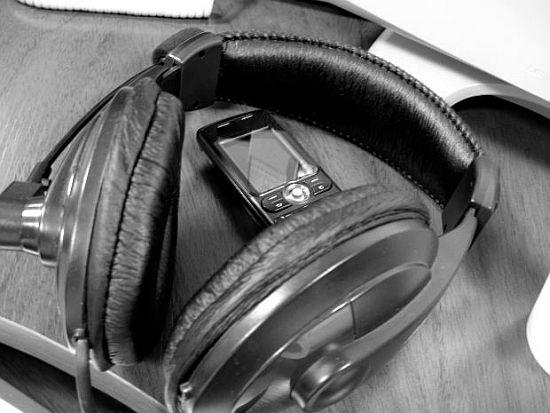 Over 4,500 phones were intercepted during the month of August in addition to more than 5,000 phones which were already being tapped.
October 12, 2012
CAG report NAILS Khurshid's NGO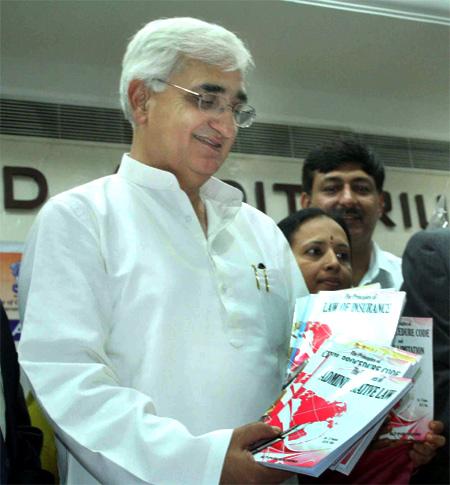 Activist Arvind Kejriwal's allegations against Union Law Minister Salman Khurshid are based on an inspection report by the Comptroller and Auditor General.
Hafiz Saeed files petition over anti-Islam movie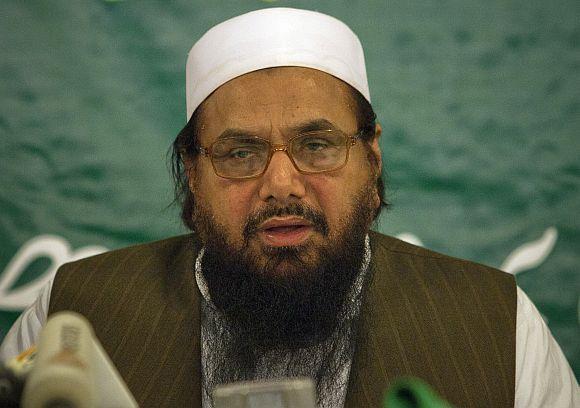 Jamaat-ud-Dawah chief Hafiz Mohammad Saeed on Friday filed a petition in the Lahore high court, asking it to direct the Pakistan government to approach the International Court of Justice against the makers of the anti-Islam film.
What about deals struck by the Bhushans, asks Cong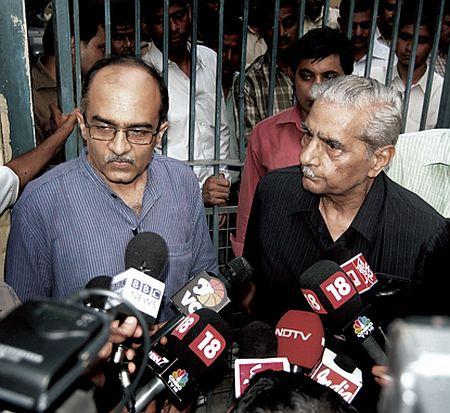 The Congress on Friday said there was "nothing illegal, malafide or unethical" in the business dealings of Robert Vadra with realty major DLF and accused BJP of unleashing its "B-team" India Against Corruption to "regurgitate" the old allegations.
PIX: Kejriwal, disabled people held near PM's residence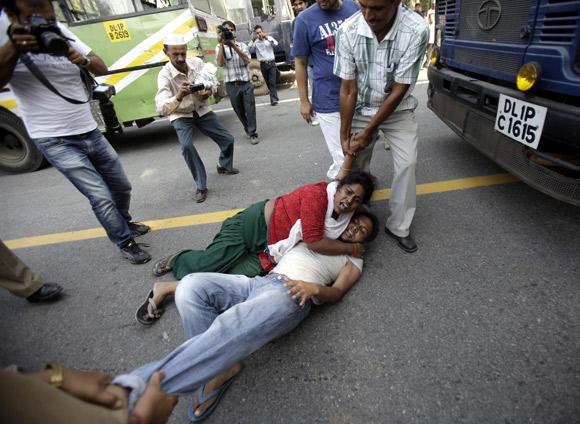 Amid high drama, India Against Corruption activist Arvind Kejriwal and nearly 100 others, including disabled people, were detained on Friday, after they were stopped from marching towards Prime Minister Manmohan Singh's residence to demand the resignation of Salman Khurshid, alleging irregularities by a Non-Governmental Organisation run by him.
PIX: Advani makes strong case for UNSC reform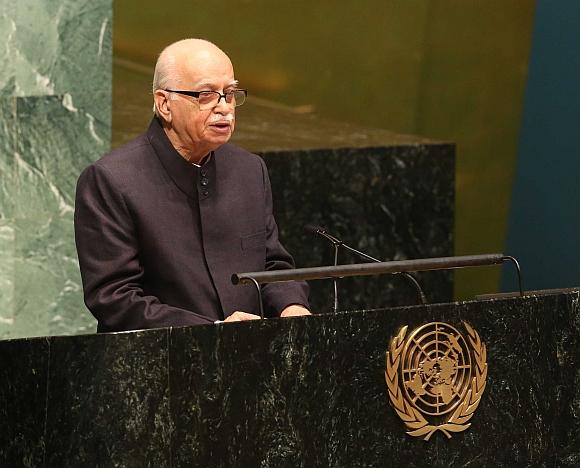 Senior Bharatiya Janata Party leader L K Advani has made a strong case for reform of the United Nations Security Council, emphasising that it should be expanded to include nations willing to share responsibility of combating global threats like terrorism and piracy and help in maintaining security.
Vadragate: Sonia panicked, Priyanka calmed Congress down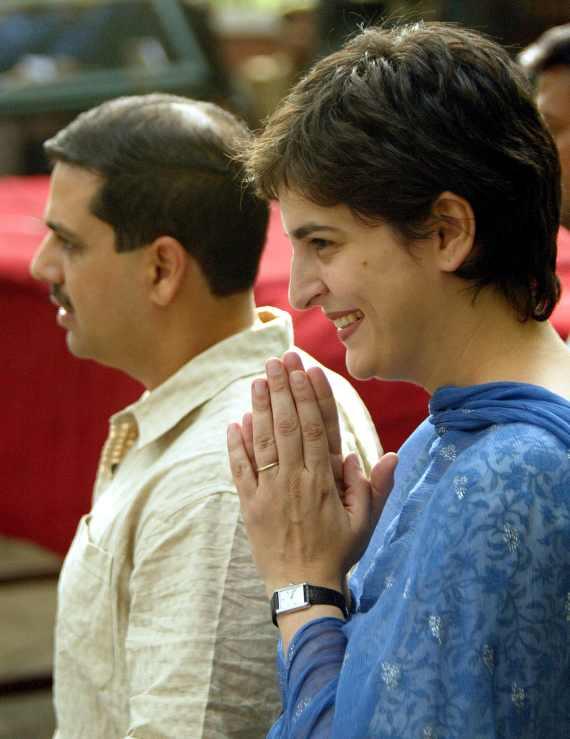 analyses the new strategy adopted by the Congress to take on activist-turned-politician Arvind Kejriwal.
RTI must end where privacy begins, says PM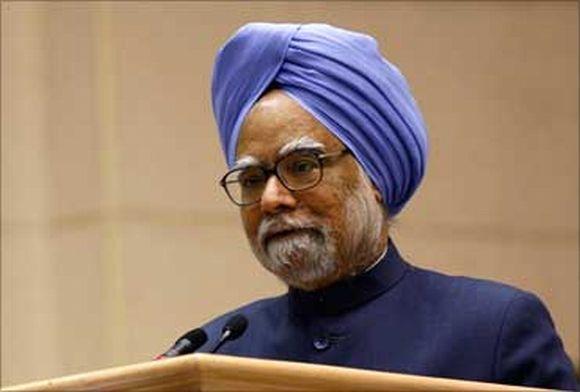 Voicing concern over frivolous and vexatious use of Right To Information Act, Prime Minister Manmohan Singh on Friday said the citizens' right to know should definitely be circumscribed if it encroaches on an individual's privacy.
PHOTOS: Berlin's spectacular festival of lights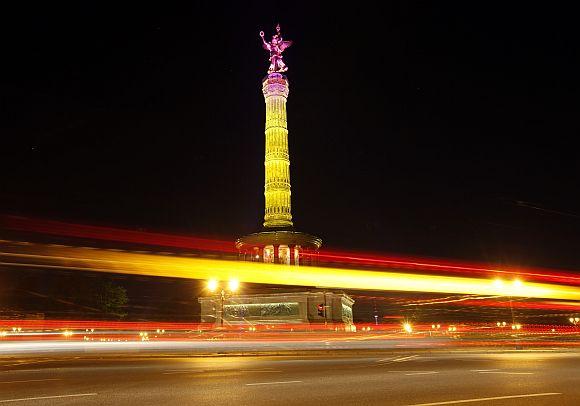 Nights in Berlin are lit up once again. Over a million visitors are camping in the German city to witness the annual festival of lights.
'We are emerging as a superpower bhagwan bharose'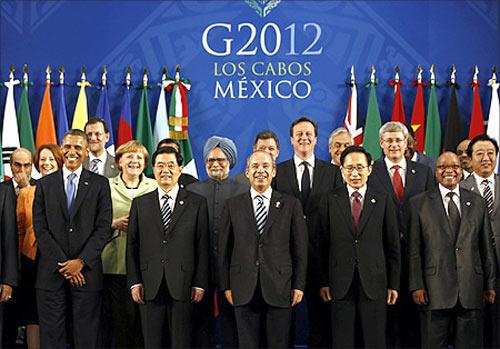 'Politics is turning into gift politics. You are distributing computers, mobiles, tablets while not focusing on production that could provide jobs so that people can sustain themselves... This way you will create a class which is dependent on the State and that will keep growing.' Badri Narayan, one of India's leading out-of-the-box thinkers, in a hard-hitting interview.
PIX: Biden, Ryan spar over Iran in US vice prez debate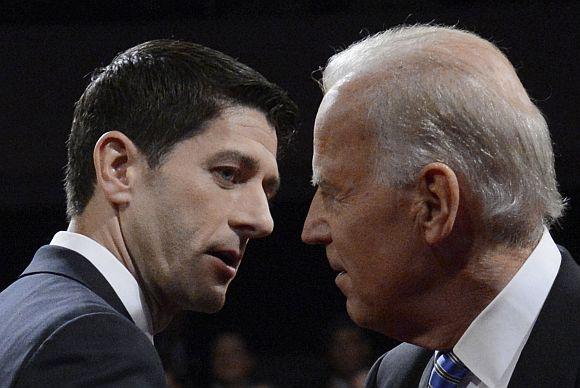 Republican vice presidential candidate Paul Ryan on Thursday accused the Obama administration of having failed in containing Iran's nuclear ambitions, as US Vice President Joe Biden asserted Tehran is still "a good way away" from acquiring an atomic weapon.
Washington sidesteps question on Modi's visa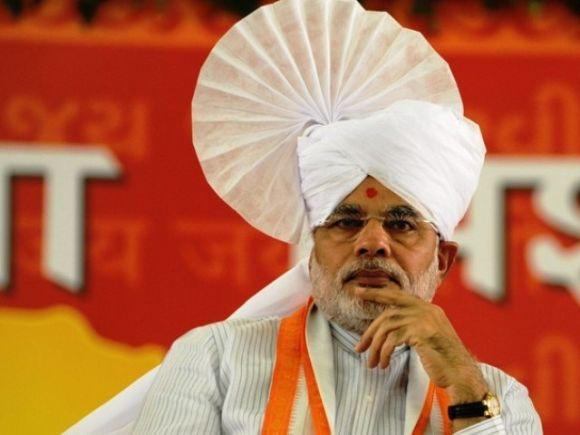 Without directly naming Gujarat Chief Minister Narendra Modi, a senior United States state department official has said that US will evaluate any visa application based on merits and according to US laws.
Who to believe: Vadra's bank or balance sheet?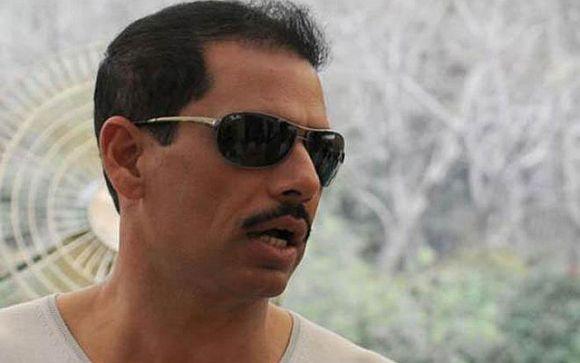 The curious dealings of Robert Vadra have become even more curious, with a bank mentioned in the balance sheet of one of his companies denying it ever undertook a transaction clearly stated in the firm's auditor's report.
Panetta warns of 'Cyber Pearl Harbour' attack on US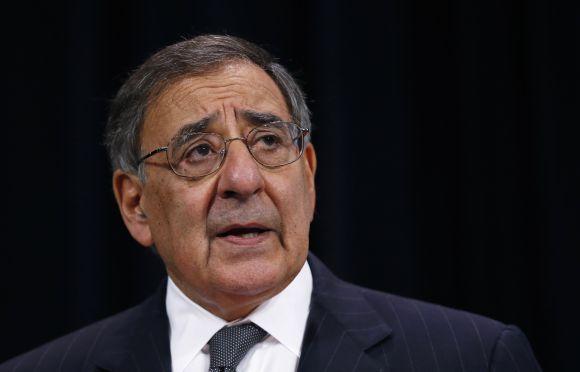 United States faces an imminent threat of a "cyber Pearl Harbour" attack, which could cause massive physical destruction and loss of life, paralyse and shock the nation and create a profound new sense of vulnerability, US Defence Secretary Leon Panetta has said.
Robert Vadra: Sonia Gandhi's Achilles' heel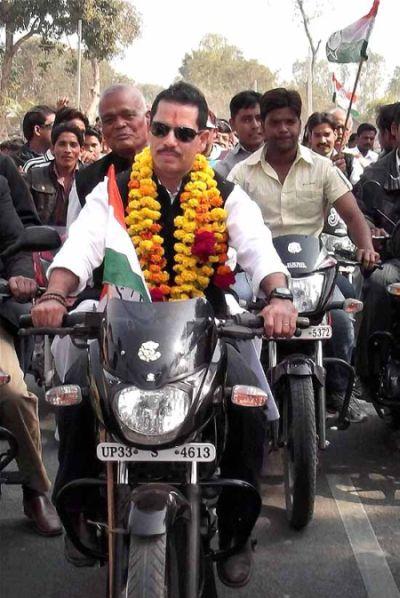 Robert Vadra, Congress President Sonia Gandhi's son-in-law and Priyanka Gandhi's husband, clearly has an ability of making headlines for the wrong reasons.
Karnataka stamps authority on Belgaum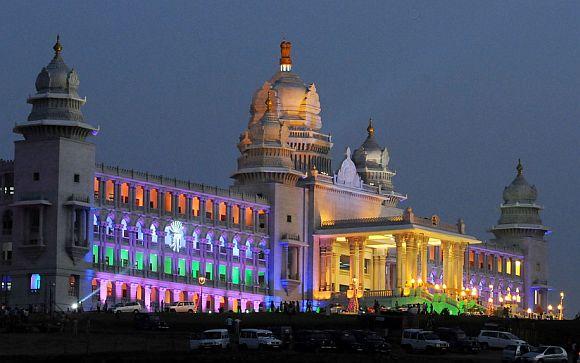 It was a memorable day for Karnataka on Thursday as the shiny new Suvarna Vidhana Soudha, was inaugurated by President Pranab Mukherjee at Halga-Bastawad on the Pune-Bangalore National Highway, 15 km from Belgaum.
October 11, 2012
7 out of 10 youths in Punjab have drug problem: Rahul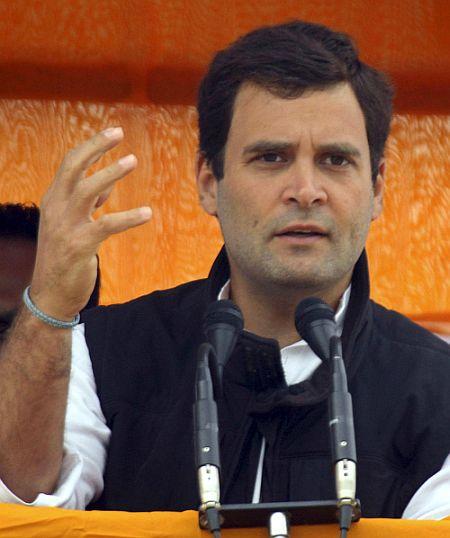 Rahul Gandhi on Thursdat claimed seven out of 10 youths in Punjab have a drug problem, triggering a controversy with ruling the Akali Dal asking how the Congress leader came to this "mathematical conclusion" on drug addiction in the state.
Mo Yan: Cowherd, soldier, Nobel Prize winner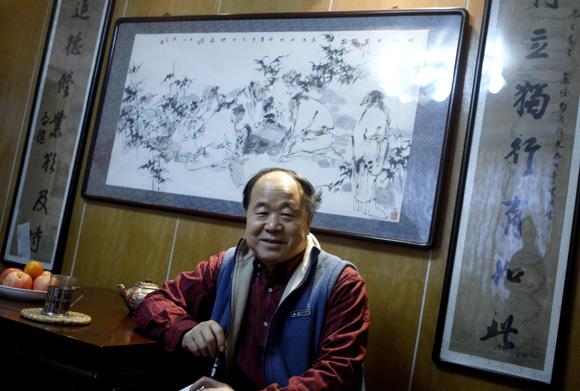 Mo Yan, who on Thursday won China's first Nobel Prize in Literature, says his literary instincts were spurred by loneliness, when he was forced out of the school by his cruel father and made to graze cattle.
Centre treating Gujarat as an enemy state, says Modi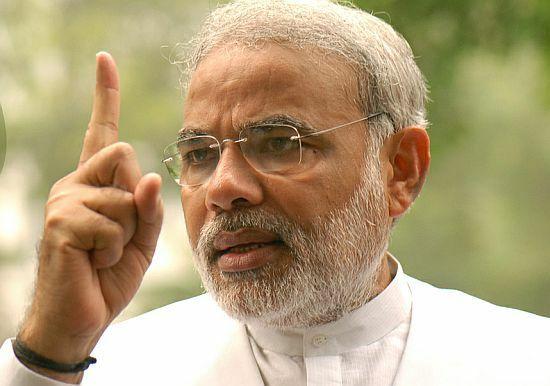 In an exclusive Interview to CNN-IBN's editor-in-chief Rajdeep Sardesai, Gujarat Chief Minister Narendra Modi has accused the Centre of treating Gujarat as an 'enemy' state. He also now claims that he never questioned expenses on Sonia Gandhi's health, but only on her foreign travel.
US vice presidential debate: 'Ryan will do a better job'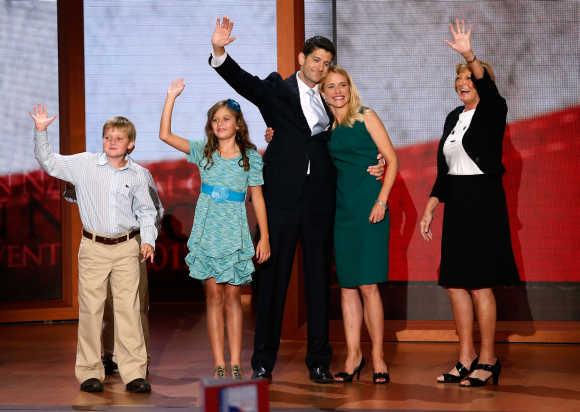 On the eve of the crucial vice presidential debate, a new poll said that United States Vice President Joe Biden is seen more unfavorable than his Republican rival Congressman Paul Ryan.
PHOTOS: What it's like being a woman in Pakistan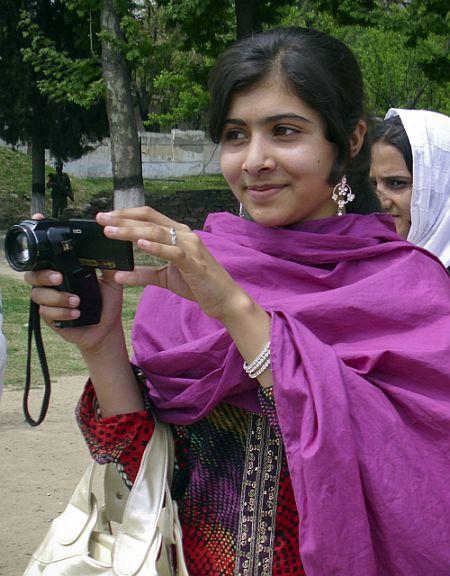 Rediff.com gives its readers a glimpse of what it's like being a woman in Pakistan
Mayawati keeps the sword hanging over UPA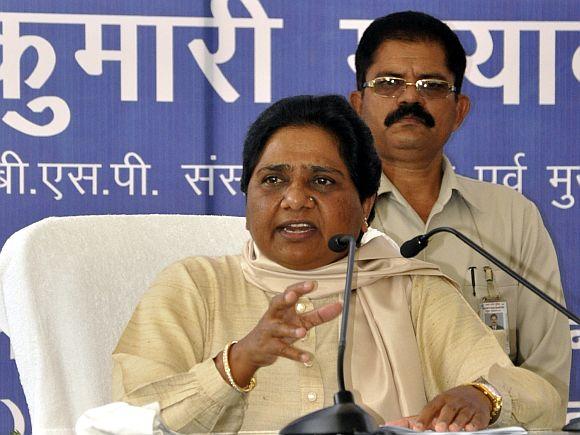 analyses why BSP supremo Mayawati is bargaining hard with the UPA government
'Indians still continue to see their nation as developing'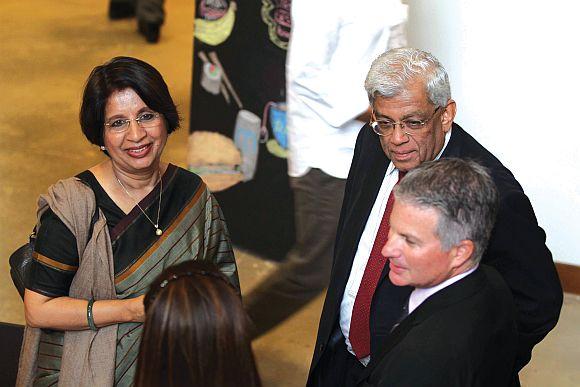 Rediff.com's recently attended a symposium held to mark the 20th anniversary of Centre for the Advanced Study of India, which reflected critically on the processes and forces that have driven transformations in India, their dynamics, limitations and the new challenges that these changes pose for India in the next few decades. Here's Part II of his series of reports
October 10, 2012
From our Archives: When Priyanka married Robert Vadra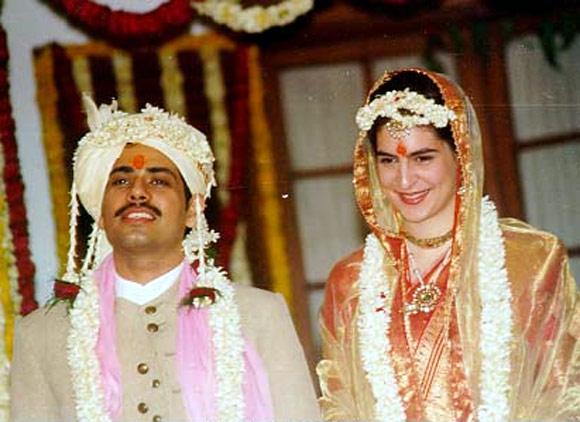 As Robert Vadra confronts serious charges of corruption, Rediff.com looks back at a happier time, when the pretty princess of Indian politics had married the little-known businessman from Moradabad.
Special: Duronto ki Sawari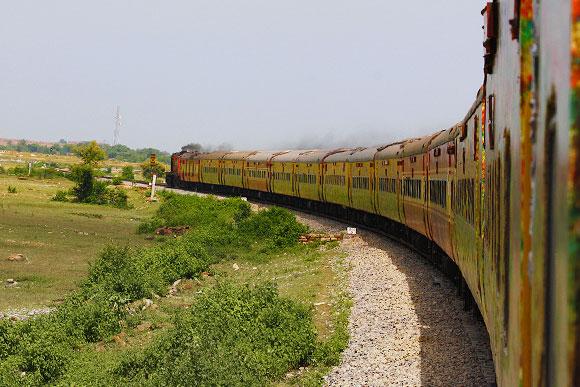 No journey can give you a taste of the Indian landscape like train travel. Rajesh Karkera and Archana Masih capture vignettes on one such long journey through Maharashtra, Madhya Pradesh and Uttar Pradesh.
Kejriwal used Hazare as a ladder, which he kicked later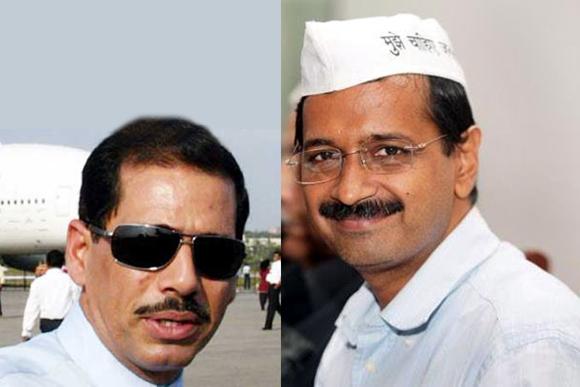 While supporting Arvind Kejriwal's campaign against corruption, the public has to be cautious about his inflated political aspirations, warns senior analyst .
PHOTO ALBUM: Obama's years in the White House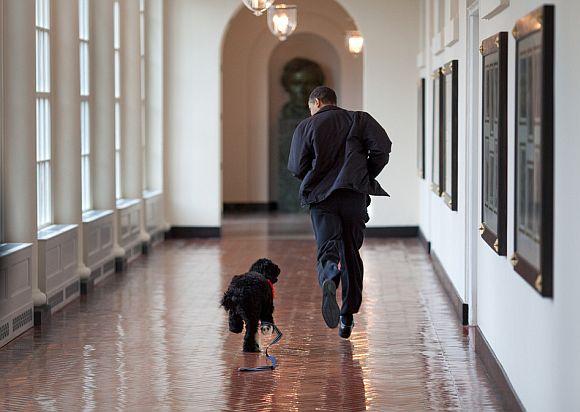 Official White House photographer Pete Souza has used his incredible access to document Obama's journey, capturing both the tense moments and the lighter ones to provide a behind-the-scenes look at his presidency.
How did 3 million girls go 'missing' in India?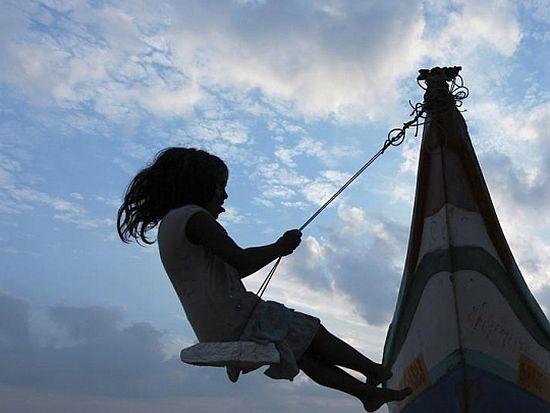 In an alarming trend, girl child numbers in India have shown a sharper decline than the male children in the decade beginning 2001, leading to a skewed child sex ratio.
'There are real fears of crony capitalism in India'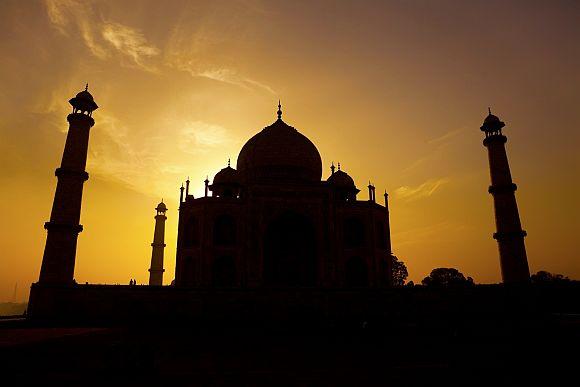 Rediff.com's recently attended a symposium held to mark the 20th anniversary of Centre for the Advanced Study of India, which reflected critically on the processes and forces that have driven transformations in India, their dynamics, limitations and the new challenges that these changes pose for India in the next few decades.
What nexus? 350-acre Gurgaon deal was clean: DLF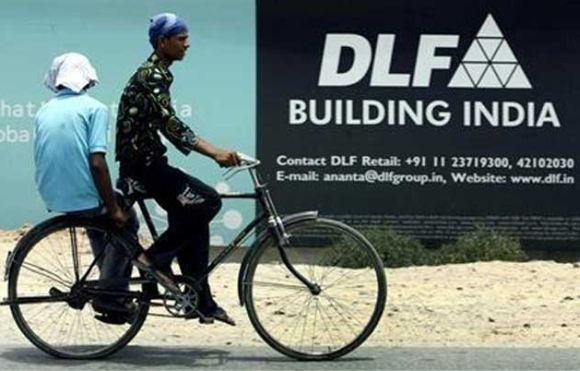 Realty major DLF has rejected allegations made by activist Arvind Kerijwal of a nexus with Robert Vadra and the Haryana government and said that it enjoyed no special favours with the state government.
Did Congress jump the gun by defending Vadra?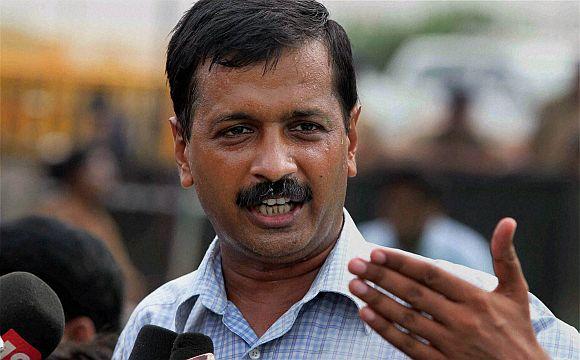 Sections of the Congress party are of the view that the party would have kept itself out of any embarrassment had it not gone about defending Robert Vadra. reports
October 09, 2012
Mayawati predicts early elections, calls SP anti-Dalit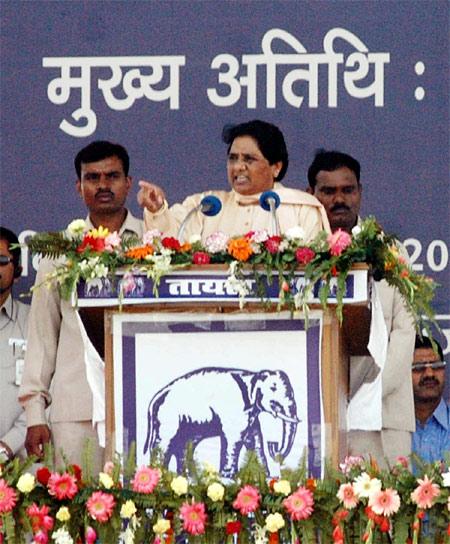 At a massive rally in Lucknow, the Bahujan Samaj Party supremo came down heavily on Mulayam Singh Yadav and his son -- Uttar Pradesh Chief Minister Akhilesh. Offering hope to the ruling coalition at the Centre she said that she is opposed to FDI in retail, but is willing to be convinced of its merits.
Kejriwal a Congress agent, how can he question us: BJP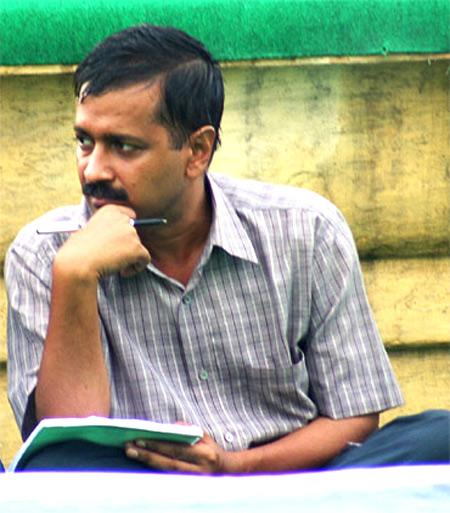 Miffed at activist Arvind Kejriwal stealing the show at a Bharatiya Janata Party programme on Monday, the opposition party on Tuesday alleged that he is levelling charges against parties and individuals as a part of his strategy to serve his political ambitions.
Kejriwal alleges Haryana govt-DLF nexus to favour Vadra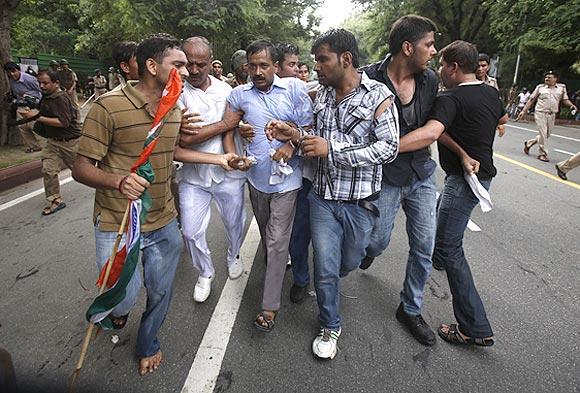 Arvind Kejriwal had earlier indicated that he will give more information on Tuesday on allegations of favours granted to the Congress president Sonia Gandhi's son-in-law.
In PHOTOS: Advani takes on Frankenstein monster at UN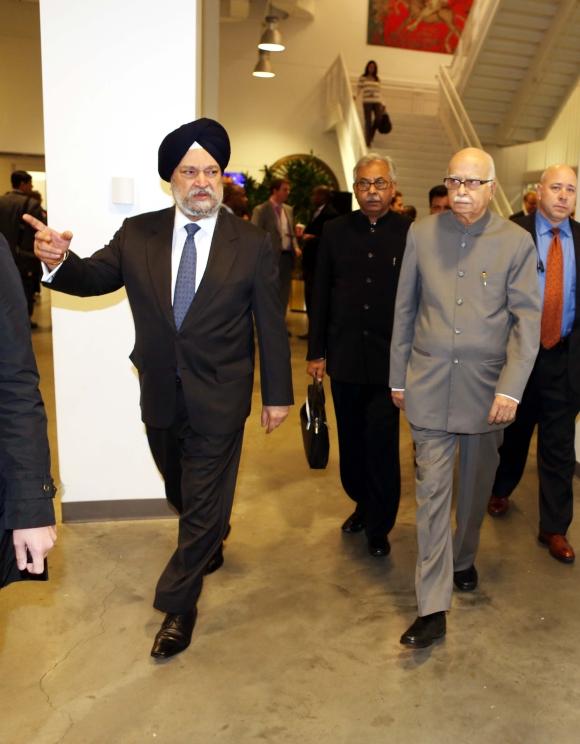 Terming terrorism as a 'Frankenstein monster', senior Bharatiya Janata Party leader L K Advani has said that the global community cannot afford to adopt "selective approaches" in dealing with terrorist groups and use of terrorism as an instrument of state policy is short-sighted.
'Death toll in LTTE war HIGHER than Srebrenica, Syria'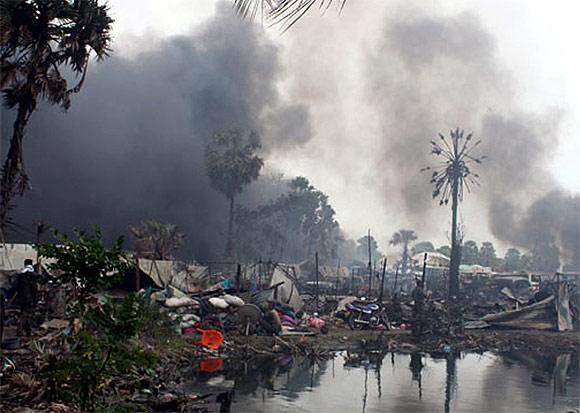 The war against the LTTE, waged by the Mahinda Rajapakse government, may have restored peace in Sri Lanka. But thousands of Tamils paid the price for the so-called victory with their lives, journalist Frances Harrison says in her new book Still Counting the Dead.
'Famines perpetrated by policies that privilege the rich'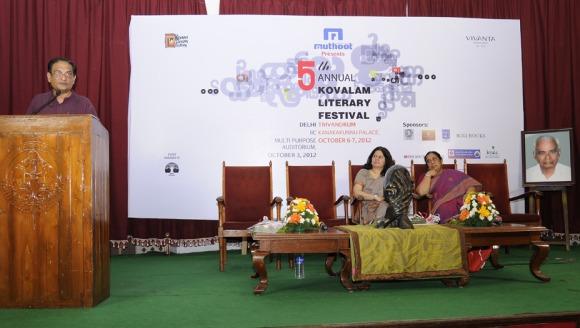 Many of us have a kind of apocalyptic view of famine, and there is no doubt that, once the stigmata of starvation are revealed, the images haunt you lifelong, says Dr Binayak Sen in his speech at the fifth annual K C John memorial lecture at Kovalam Literary Festival in Trivandrum
Defending Vadra without probe is unethical, illegal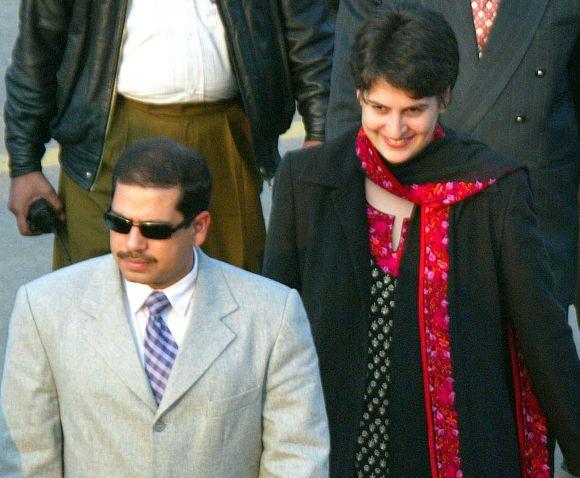 By pronouncing, without an enquiry, that Vadra is innocent, the Congress ministers can be held to be trying to influence the investigating agencies not to go into the matter because Robert Vadra is a privileged person related to Sonia Gandhi and Priyanka Gandhi and is above the law and any investigation, notes .
'Congress could get 110 seats in Gujarat this time'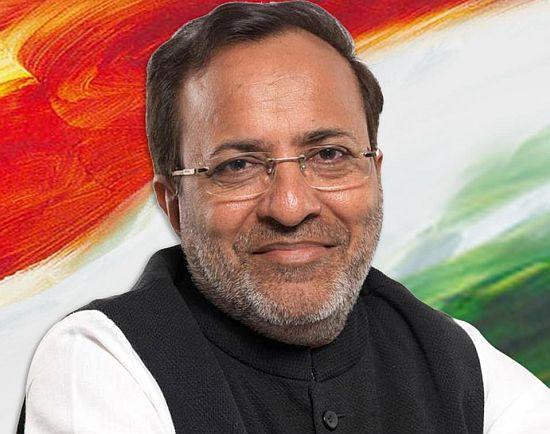 Gujarat Pradesh Congress Committee President Arjun Modhwadia tells how the Congress plans to expose the incumbent government and turn the tide in its favour
IAF @ 80: Saluting the warriors of the sky
The Indian Air Force has had a remarkable and memorable journey since its formation on October 8, 1932. It has since been operating in an environment that is both challenging and demanding and is now a seasoned and battle tested force.
The house from where Rs 300-cr realty magic was spun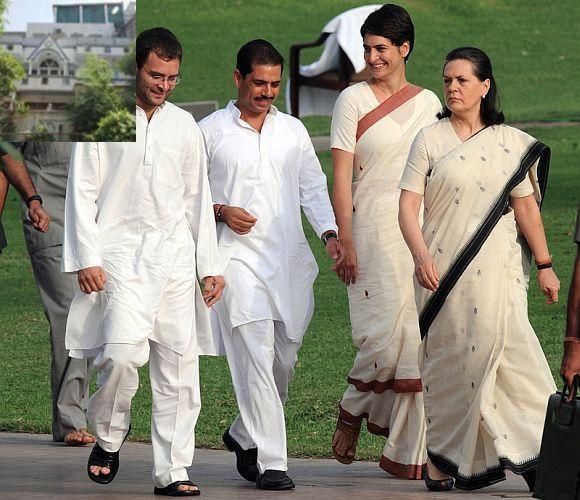 Even as the Vadras remain mum on the storm over their escalating assets, everyone, including security officers manning their gates, is avidly scouring newspaper pages for the latest scoop on Robert Vadra.
October 08, 2012
PHOTOS: Fishermen lay siege to Kudankulam nuclear plant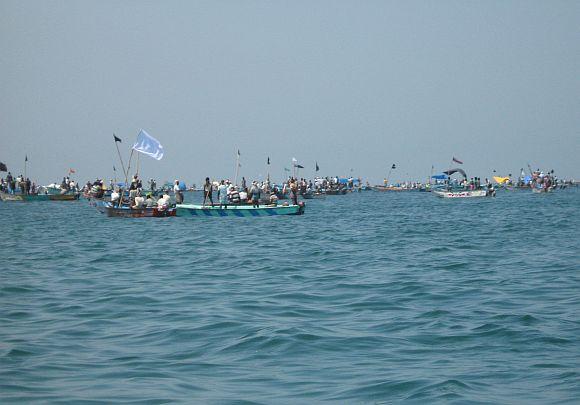 Rediff.com's hopped on to a fishing boat at Kudankulam amid the anti-nuclear power protests at sea.
PIX: Three youth storm into the well of J&K assembly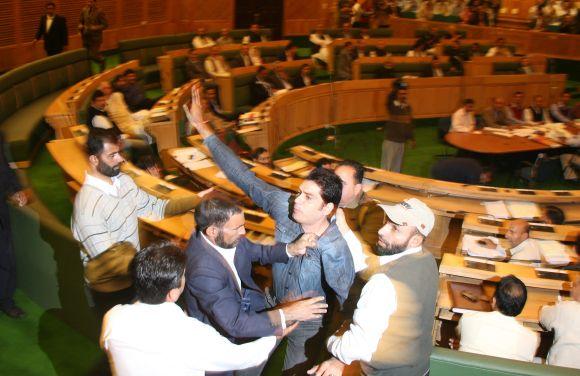 Three youth created a short period of pandemonium in the in-session Jammu and Kashmir assembly in Srinagar on Monday morning raising slogans.
Robert Vadra not new to controversy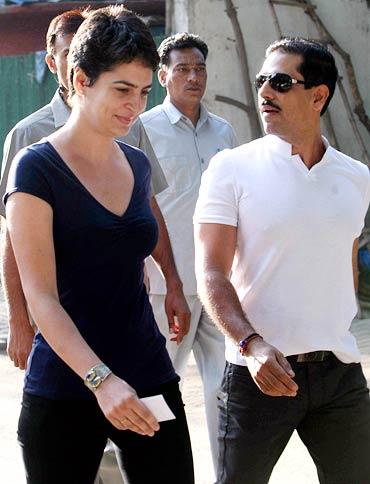 Robert Vadra, son-in-law of Congress president Sonia Gandhi, is mired in controversy after charges of corruption were levelled against by him by Arvind Kejriwal and Prashant Bhushan.
Report warns of Afghan govt collapse after NATO pull out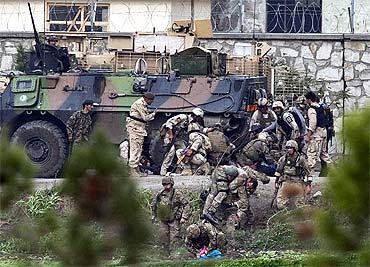 The Afghan government could collapse following the departure of NATO forces in 2014, especially if the presidential elections that year are fraudulent, a report has warned.
PIX: Venezuelan President Hugo Chavez wins re-election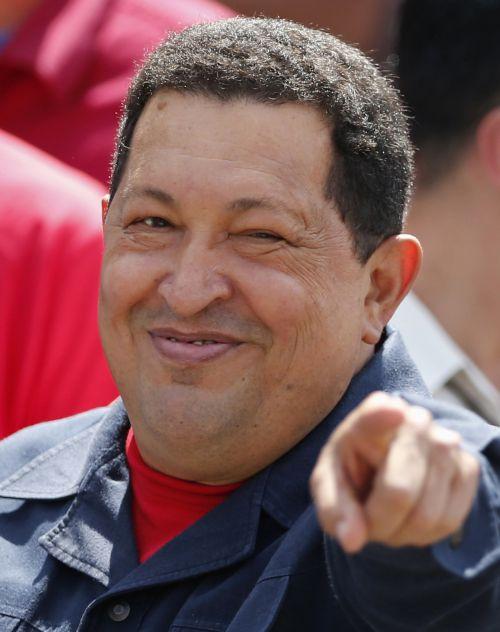 Venezuelan President Hugo Chavez has been re-elected to another six-year term after defeating opposition leader Henrique Capriles, electoral council has said.
October 07, 2012
'Prove business links with Sancheti, I'll quit politics'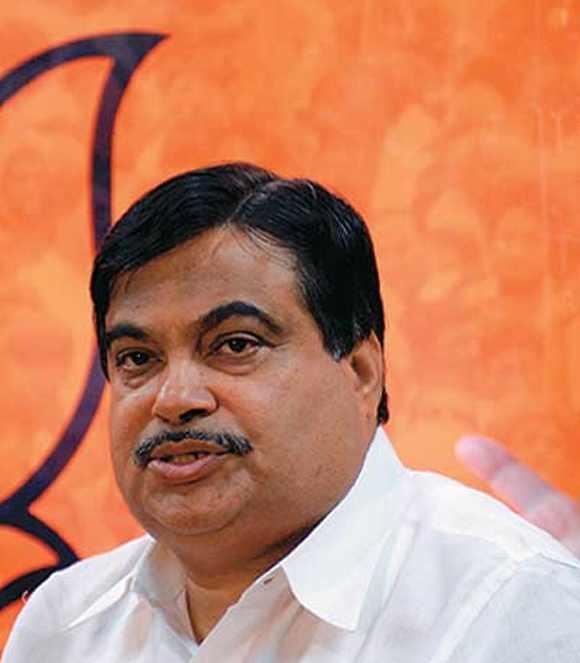 I've never recommended the name of any contractor, says BJP President Nitin Gadkari, who has been accused of being involved in the Maharashtra irrigation scam, in an exclusive interview to CNN-IBN.
October 06, 2012
Robert Vadra on Facebook: I can handle all the negativity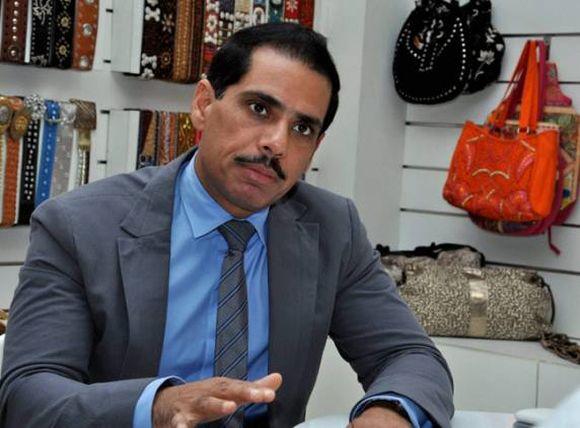 Caught in a controversy over allegations that he was favoured by realty major DLF, Robert Vadra has broken his silence saying he can "handle all the negativity" even as Congress and BJP sparred over the issue.
LPG rate hiked by Rs 11.42; petrol, diesel hike may follow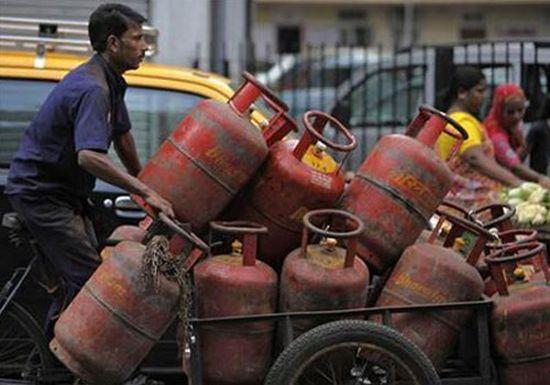 Cooking gas price was on Saturday hiked by Rs 11.42 per cylinder following government decision to raise commission paid to the dealers.
Watch: The BEST videos of the week
Watch: The BEST videos of the week
October 05, 2012
Robert Vadra's extraordinary jump to fame and power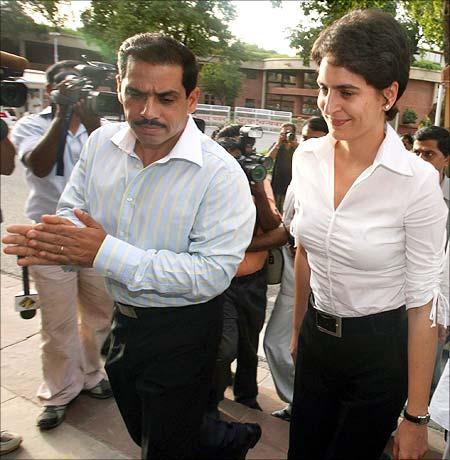 From an ordinary lad in Moradabad with a lacklustre business to being part of a family lineage known all over the world, it has been a big leap for Robert Vadra, says .
Cong backs Vadra, calls Kejirwal's tactics blackmail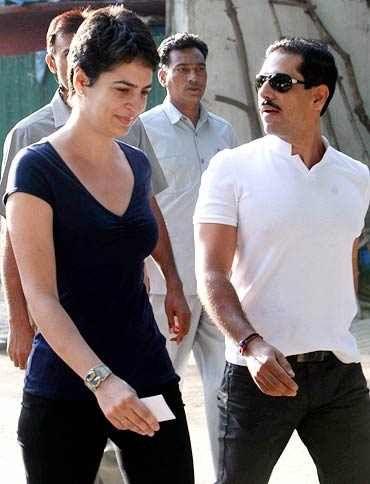 Congress on Friday backed to the hilt Robert Vadra, Sonia Gandhi's son-in-law, in the wake of an allegation by civil society activists Arvind Kejriwal and Prashant Bhushan that he was hugely favoured by realty major DLF.
'How does charge against Vadra reflect bad governance?'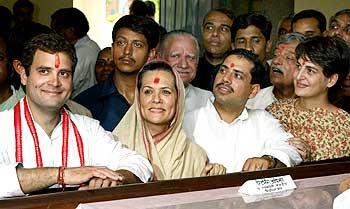 Speaking on the issue, political commentator and the author of 'Sonia A Biography', Rasheed Kidwai tells Rediff.com's that the accusations don't reflect state craft and whether government funds were misused.
Robert Vadra: The rise of the son-in-law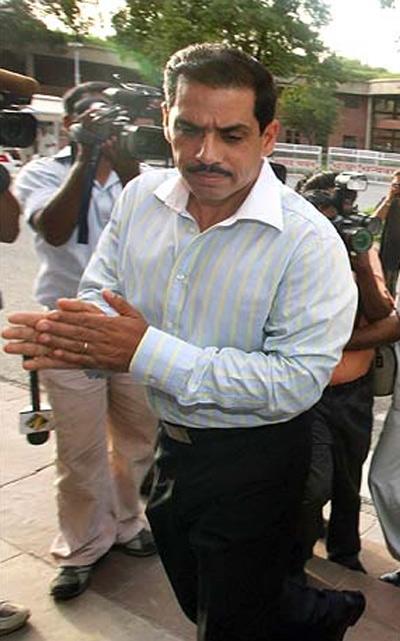 Robert Vadra, 42, has evolved from being simply a son-in-law of the Gandhi family to one of India's most successful businessmen. Amid the latest allegations by activists Arvind Kejriwal and Prashant Bhushan about his involvement in multi-crore land deals, rediff.com takes a look at the life and times of Vadra and the controversies that he courted.
'Vadra acquired properties worth Rs 500 cr from nothing'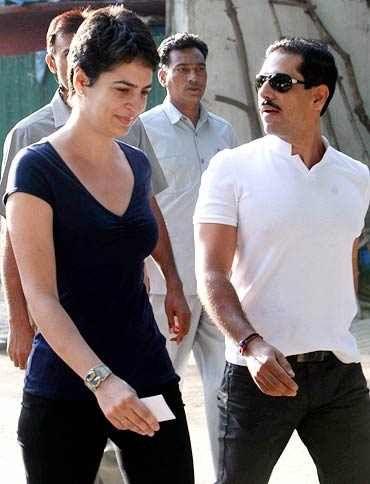 India Against Corruption on Friday came down heavily on Robert Vadra, son-in-law of Congress chief Sonia Gandhi.
'Congress has abdicated its responsibility to Muslims'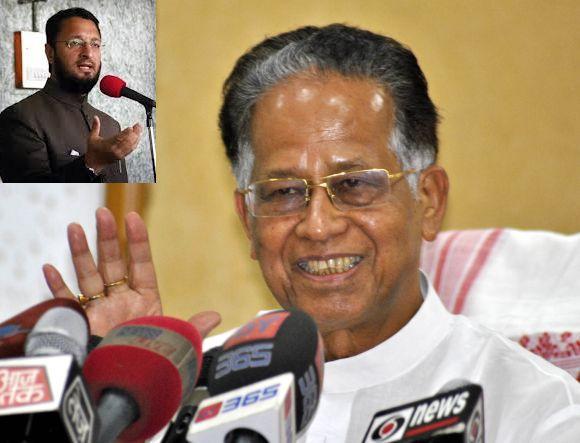 'The youth in Assam's relief camps are conveying a message of helplessness. When I told them to file FIRs, they said it will be of no use as nothing will happen. They were not even allowed to cut their standing crop. The police in Assam is hand in glove with the communal elements,' says Asaduddin Owaisi
Modi will win Guj polls for the THIRD time: Thackeray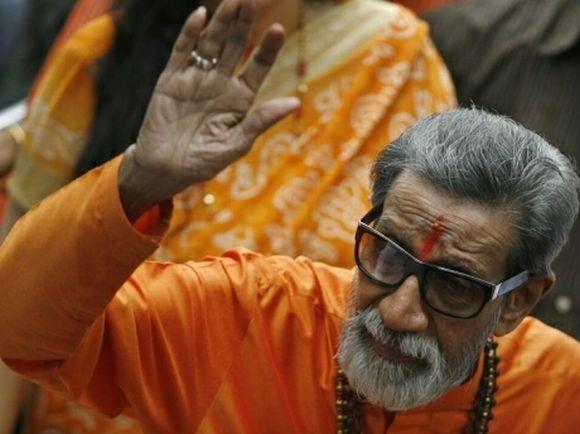 Shiv Sena chief Bal Thackeray has said Gujarat Chief Minister Narendra Modi would lead his party to a third consecutive victory in the December Assembly elections.
'India needs more than 4 lakh hackers'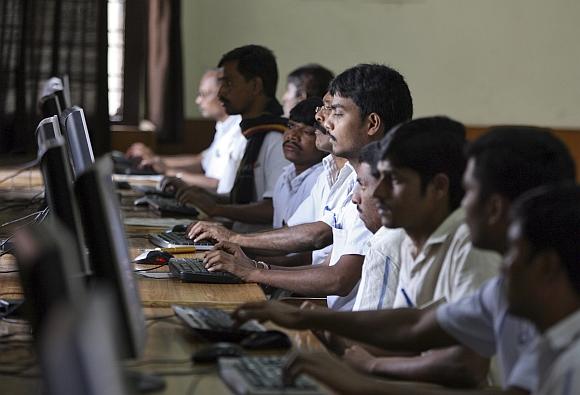 Mohan Gandhi, an Indian Institute of Management Ahmedabad graduate provides anti-piracy solutions through his company Entersoft Information Systems. In this interview with rediff.com's , Gandhi speaks about the challenges while dealing with cyber security and also what it is to be an ethical hacker.
39 rhinos killed in 10 months in Kaziranga Park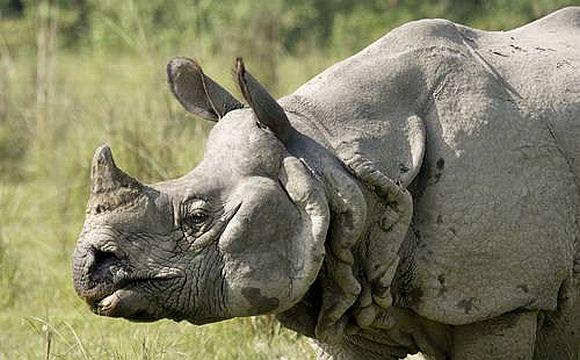 The death of 39 rhinos in and around the world-famous Kaziranga National Park in less than 10 months has brought to the fore the threat faced by the endangered animal.
IAF to add firepower with killer drones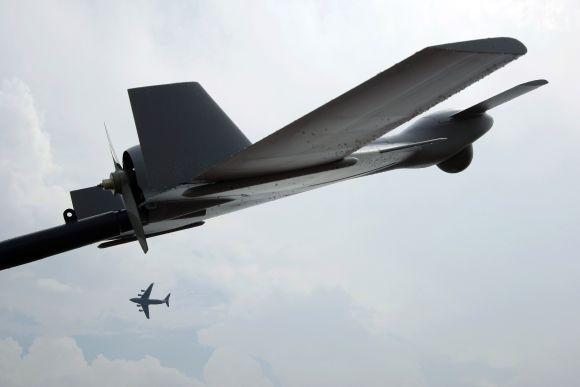 The Indian Air Force is planning to induct its first self-destructing combat drones from Israel by next year for enhancing its firepower.
PHOTOS: Krishna visits Oak Creek gurdwara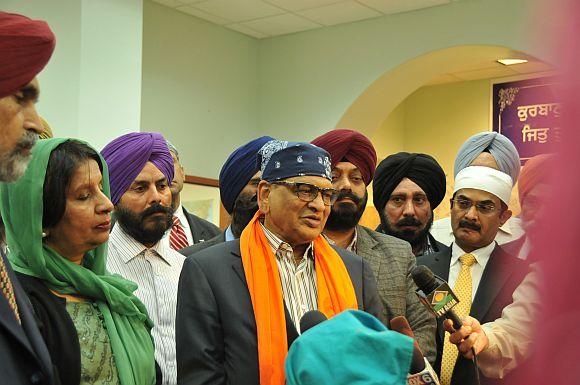 External Affairs Minister S M Krishna met family members of victims of Oak Creek gurdwara shooting and said that India and the United States stand united against those who perpetrate a culture of violence and hatred.
Rahul Gandhi sells the FDI idea to Kashmiris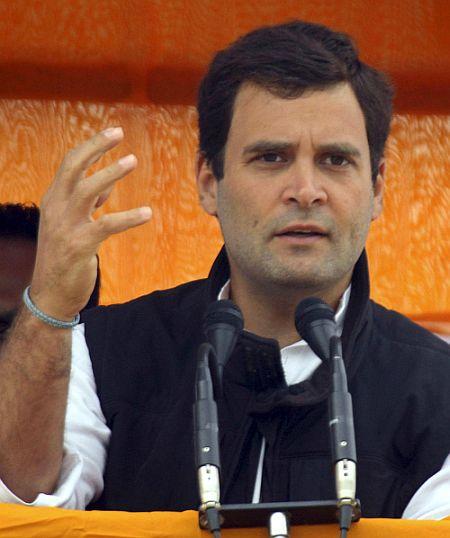 Backing Centre's decision to allow foreign direct investment in multi-brand retail, Congress leader Rahul Gandhi has said the decision will help farmers prosper by removing middlemen from the supply chain and generate new jobs.
October 04, 2012
Want a lifelong relation with people of J&K: Rahul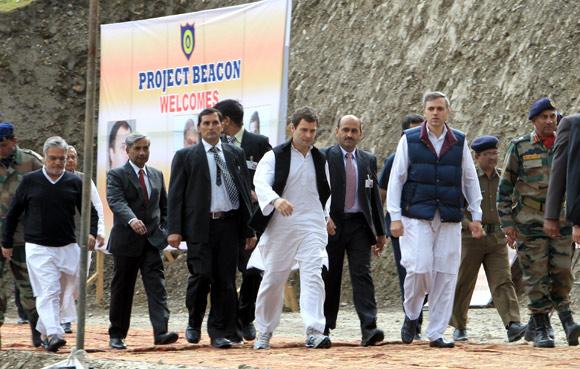 Congress General Secretary, Rahul Gandhi on Thursday asserted his Kashmiri origin saying his family came from Kashmir and he was also a Kashmiri.
Mamata pushes for no-confidence against govt over FDI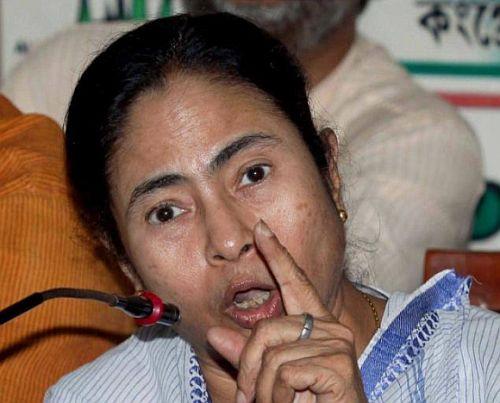 Trinamool Congress chief Mamata Banerjee on Thursday described as 'immoral and unethical' the decision by the 'minority' government at the Centre to hike FDI in insurance and pension sectors, and called on all United Progressive Alliance partners to quit the government in protest.
Sonia's speech in Rajkot 'lacklustre': Modi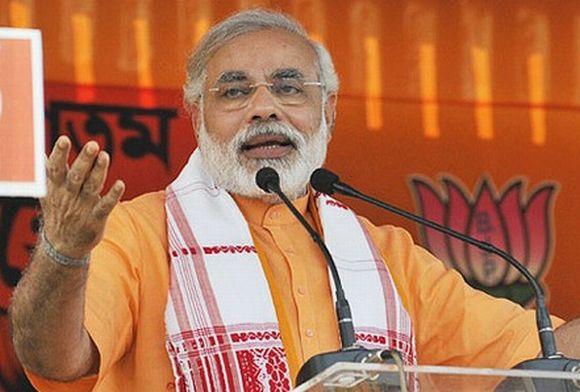 Describing Congress President Sonia Gandhi's speech in Rajkot as 'lacklustre', Gujarat Chief Minister Narendra Modi on Thursday taunted her, saying the Congress treads carefully in the state and is scared of speaking fearing a backlash.
Obama, Romney spar over economy in first prez debate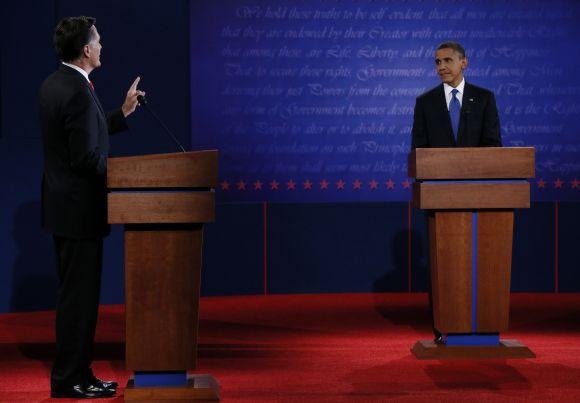 United States President Barack Obama and his Republican challenger Mitt Romney on Wednesday exchanged sharp barbs over major domestic policies ranging from economy, taxation, jobs and healthcare to education during the first of the three high-stake presidential debates.
'India can no longer afford to live in a space time warp'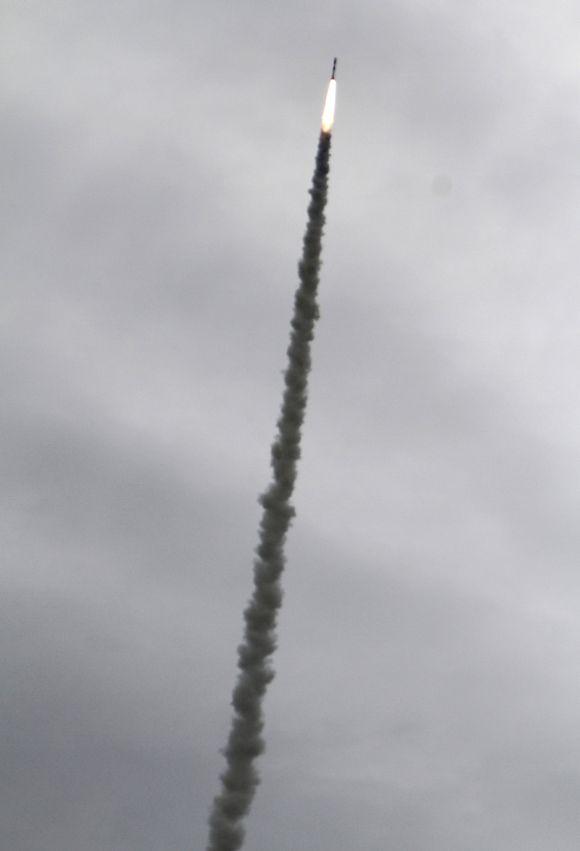 What hinders the exploration program is a lackadaisical approach to space research and development by the policymakers, says .
October 03, 2012
NO compensation for victims of Salman's SUV mishap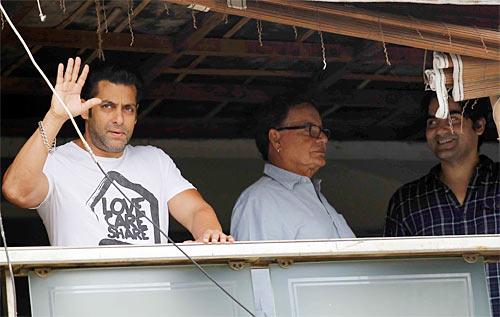 A decade after Bollywood actor Salman Khan's SUV killed a pavement-dweller and injured four others in suburban Bandra, the victims are yet to receive the compensation amount deposited by the actor, the Bombay high court was told on Wednesday.
Rahul to visit Kashmir with Tata, Birla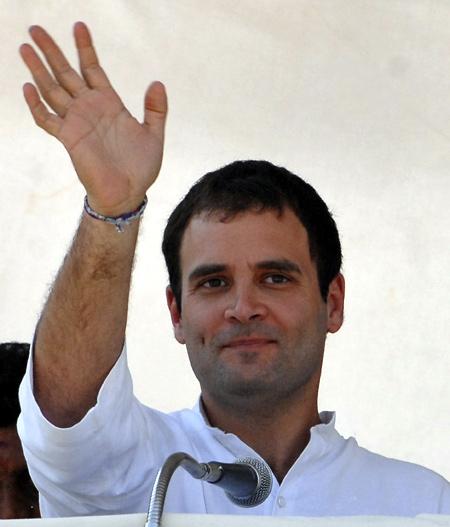 Rahul Gandhi arrives in Kashmir Valley on Thursday on a two-day visit, bringing along a strong business delegation that will include Ratan Tata and Kumar Manglam Birla, to a state seeking more investments.
2-phase Gujarat election on Dec 13-17, Himachal on Nov 4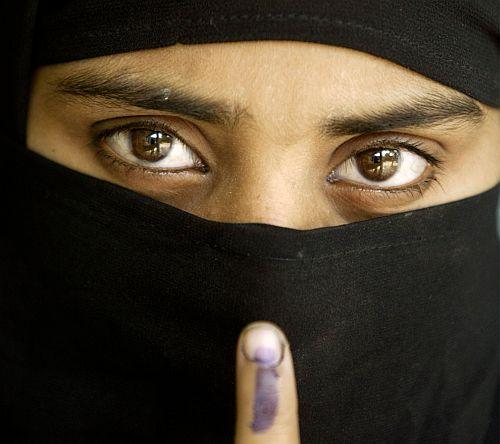 The Election Commission on Wednesday announced that Himachal Pradesh and Gujarat will go to polls in November and December respectively.
In Gujarat, Sonia Gandhi has nothing new to say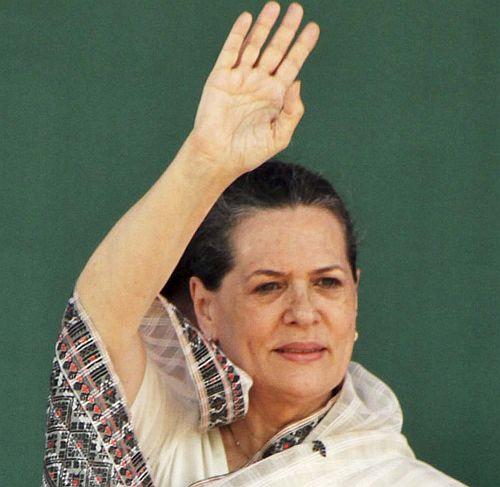 says Sonia Gandhi's speech in Rajkot did not do anything to galvanise the Congress cadre in Gujarat.
No medical bills given by Sonia for reimbursement: CIC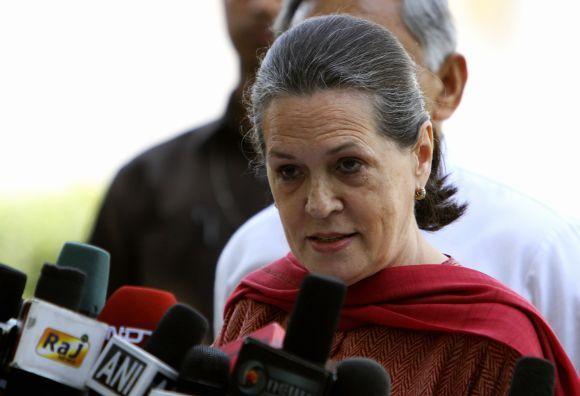 Congress President Sonia Gandhi has not sought any reimbursement for medical bills from the government, the Central Information Commission has said.
Naidu likely to face tough questions during padyatra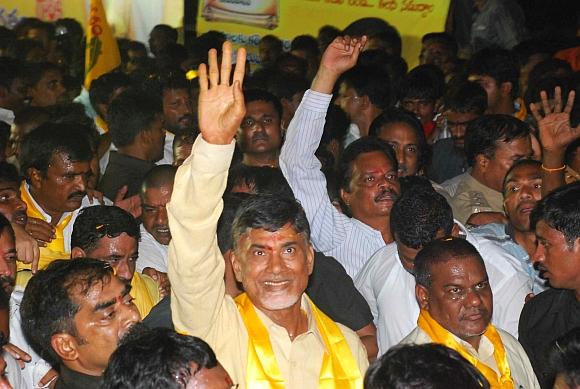 Known as the high-tech chief minister and sarcastically a chief minister of only Hyderabad, Telugu Desam Party supremo Chandrababu Naidu will find the going tough as he has to ready himself with some very hard questions from the rural folk of Andhra Pradesh who have very often termed him as anti-poor. lists some of these questions
Narendra Modi caught in RTI web on travel expenses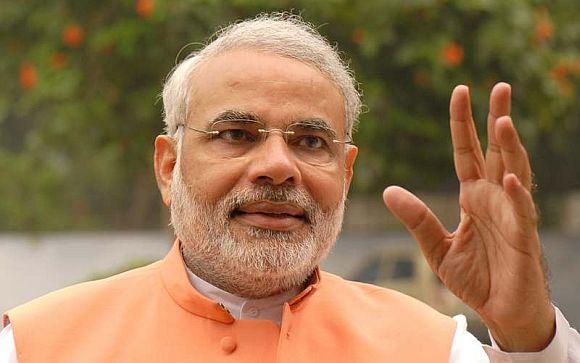 On an RTI query about Narendra Modi's travel expenses during the 2007 women empowerment sammelans, activist Trupti Shah was told that the 'chief minister's expenses may be considered nil' as his office did not mention it in the accounts.
Without Pranab, the UPA govt is doing just fine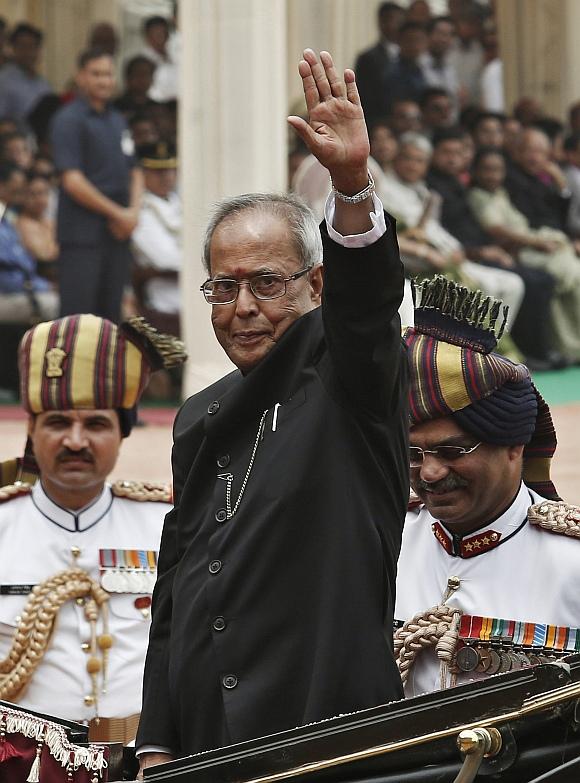 The United Progressive Alliance's new managers are beginning to realise that running the alliance without Pranab Mukherjee may not be very difficult, says
INS Viraat heads for 5-month long refit, setback for Navy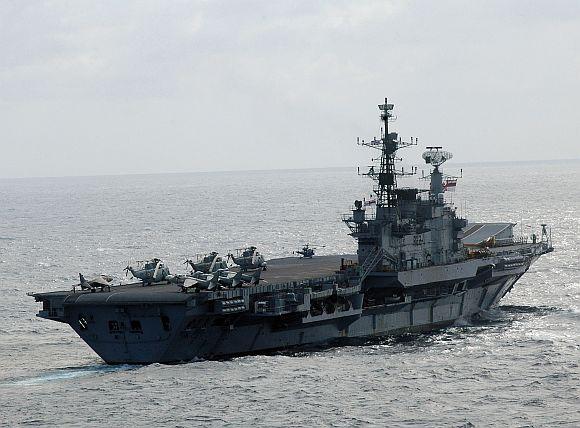 It looks as if India's plan to have three carrier battle groups, centred around INS Viraat, INS Vikramaditya and an indigenously built aircraft carrier in Cochin shipyard, has suffered a huge setback, reports RS Chauhan
By 2050, 20 pc of India's population will be OLD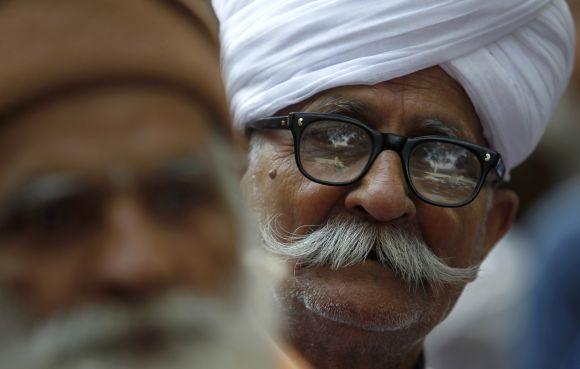 India's population is likely to increase by 60 per cent between 2000 and 2050 but the number of elders, who have attained 60 years of age, will shoot up by 360 per cent and the government should start framing policies now else its consequences are likely to take it by surprise, a UN report said.
October 02, 2012
Modi trained by RSS in 'Nazi tradition': Digvijaya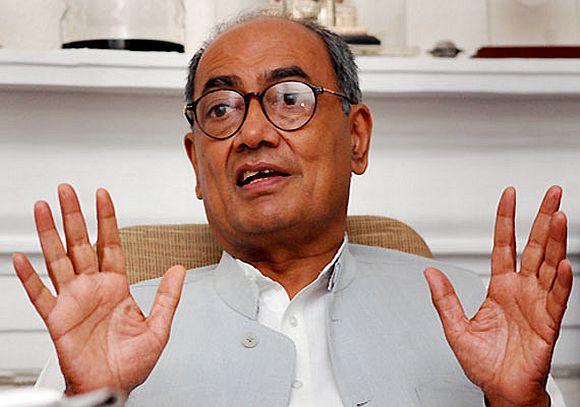 Congress leader Digvijaya Singh on Tuesday hit out Gujarat Chief Minister Narendra Modi over his allegation on Sonia Gandhi's foreign trips, saying he has been trained well by the Rashtriya Swayamsevak Sangh in the 'Nazi tradition' of false propaganda and Bharatiya Janata Party's 'cheap intentions' have been proved by trying to politicise a health issue.
What's Mamata Banerjee up to?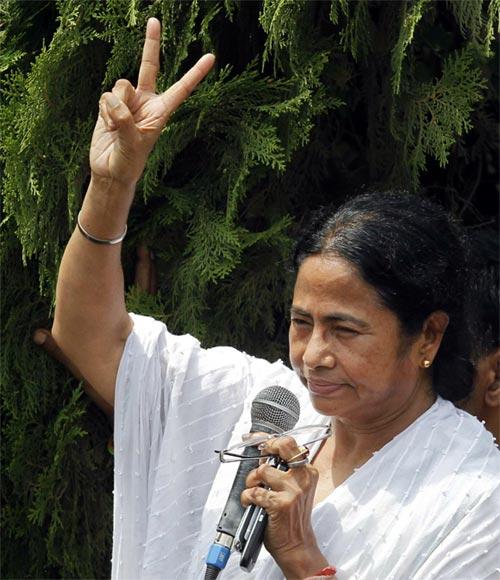 Rahul Gandhi's backroom decisions. Kapil Sibal's fear of television debates. Modi vs Advani vs Scindia. All this, and more, in this week's Dilli Gupshup.
Politician Kerjiwal warns 'corrupt leaders to count days'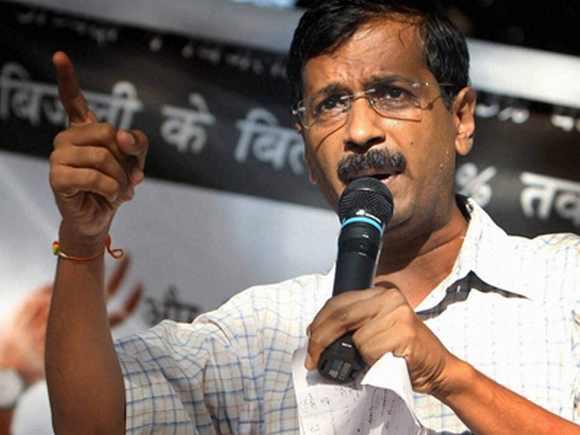 Twelve days after his split with Anna Hazare, activist Arvind Kejriwal will formally enter politics on Tuesday with the announcement of a political party.
Exclusive: 'Neither defeat nor victory is ours'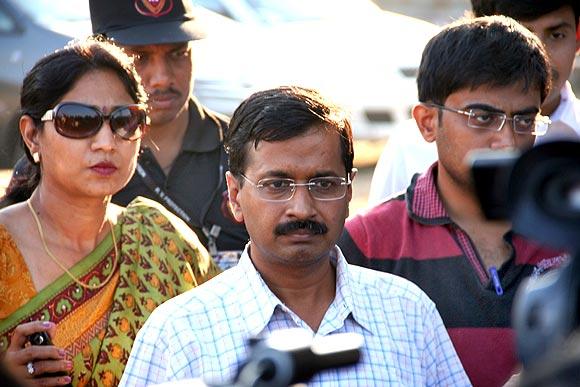 In an exclusive interview to rediff.com's , Arvind Kejriwal said that people should vote for a party they think will ensure a better future.
October 01, 2012
Rs 1880 cr on spent on Sonia's trips, treatment: Modi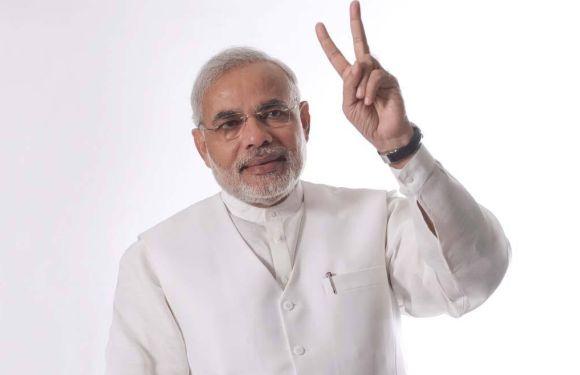 Gujarat Chief Minister Narendra Modi on Monday targeted Congress President Sonia Gandhi by claiming that Rs 1880 cr has been spent from the public exchequer on her foreign trips and her 'treatment abroad'.
PIX: To protest, he lived on a tree in a tiger reserve!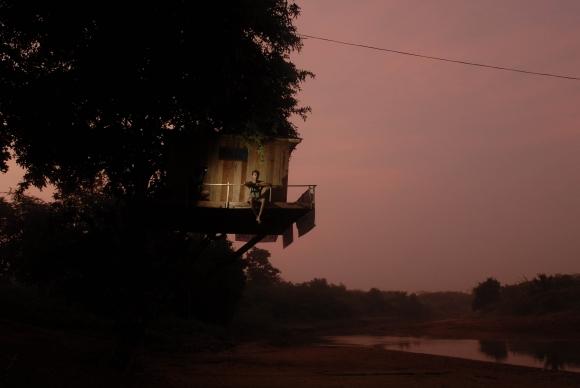 On Monday, Greenpeace activist Brikesh Singh will leave the tree house close to the Tadoba-Andhari Tiger Reserve in Maharashtra, where he has spent nearly a month protesting against the brutal sacrifice of forests, wildlife and forest dwellers for coal.
Now DMK tells UPA govt to dump retail FDI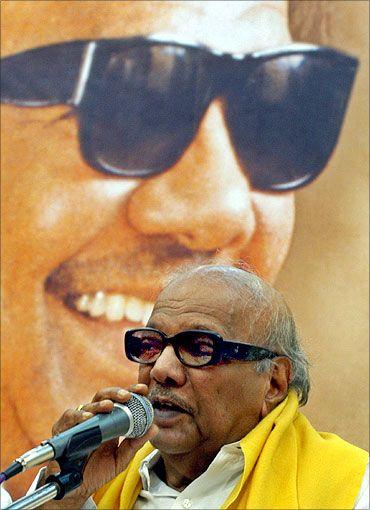 United Progressive Alliance's second largest partner Dravida Munnetra Kazhagam on Monday demanded reconsideration of the decision to allow FDI in the multi-brand retail sector and said it would back any opposition-sponsored resolution that may be brought on the issue in Parliament.
When Telangana erupted on Sunday, why was KCR in Delhi?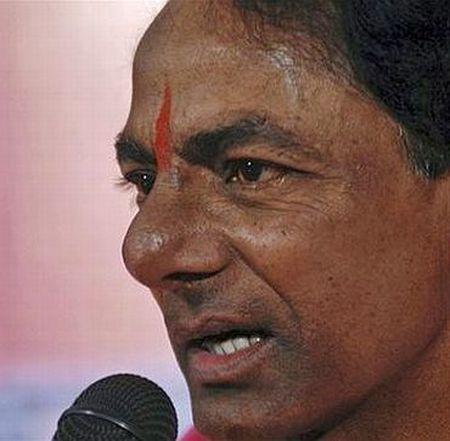 Widely regarded as the father of the Telangana movement, K Chandrasekara Rao's absence during Sunday's massive protest in Hyderabad, which was attended by over 1.5 lakh people, raises questions.
Mamata brings anti-FDI war to Jantar Mantar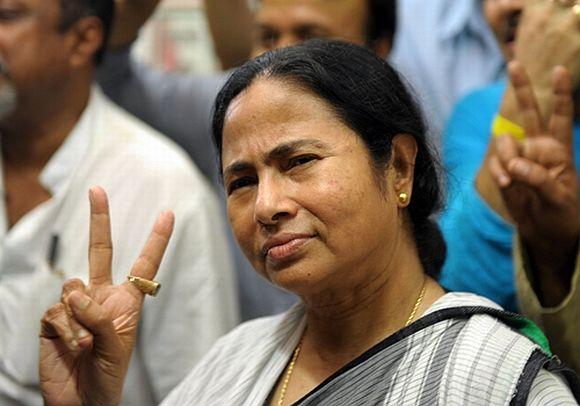 West Bengal Chief Minister and Trinamool Congress chief Mamata Banerjee will on Monday lead a party demonstration at the Jantar Mantar in New Delhi to urge the Congress-led United Progressive Alliance government to withdraw its decisions relating to FDI in multi-brand retail, cap on subsidised LPG and diesel price hike.
Telangana JAC stir called off, awaits AP CM's next move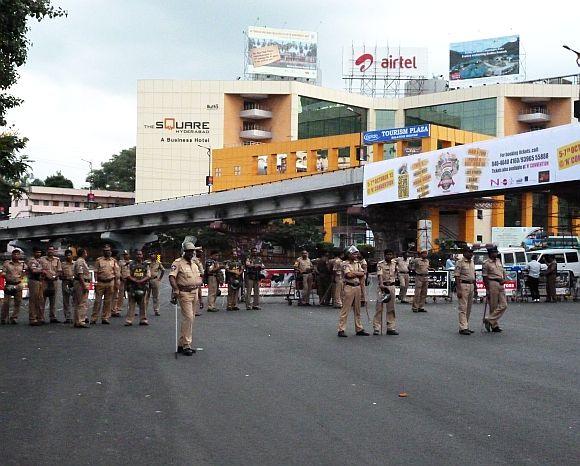 After a massive show of strength on Sunday, the Telangana Joint Action Committee has called off its agitation, laying the emphasis on the Andhra Pradesh government to take the matter forward.
In PHOTOS: Dead aircraft return from their graveyard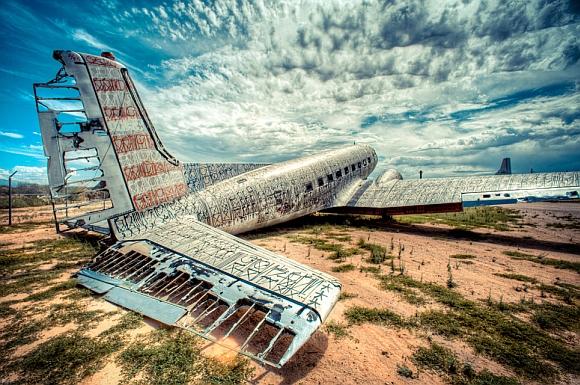 Eric Firestone, a Miami-native takes a wild look at vintage airplanes and the art that is inspired by them.
Nuke weapons nations: Who has the biggest firepower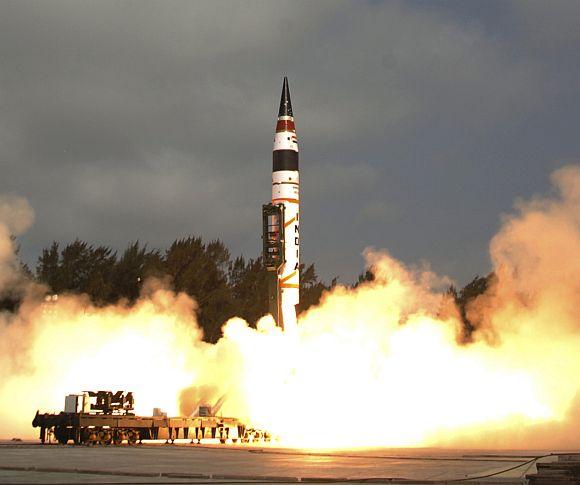 As of today, there are nine countries generally recognised to own nuclear weapons, with Iran actively seeking to join this group.
IN PICS: Art and graffiti on Indian streets
Rediff.com takes a look at graffiti captured by various photographers over the years in various bylanes of India.
Must See: Amazing PHOTOS of the month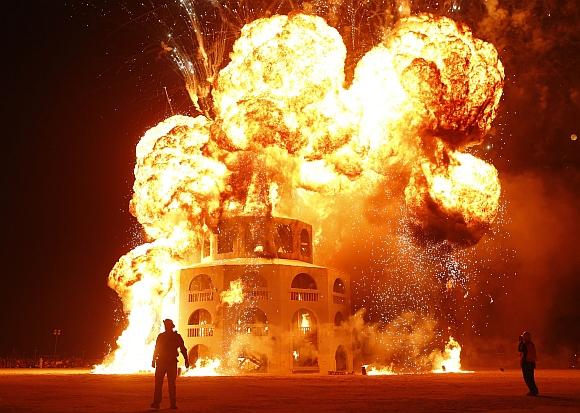 We bring you a presentation of some of the best photos from around the world in the month gone by
September 30, 2012
PIX: Thousands gather in Hyderabad for Telangana march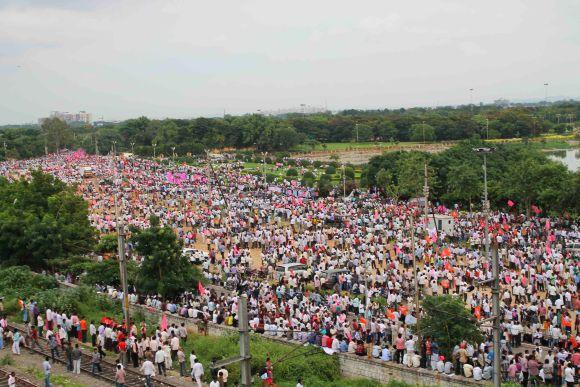 The Telangana Joint Action Committee which was to complete their protest march at 7 pm on Sunday decided to stay put on Necklace Road in Hyderabad until there was a decision on separate statehood.
September 29, 2012
I will not undertake any more fasts: Hazare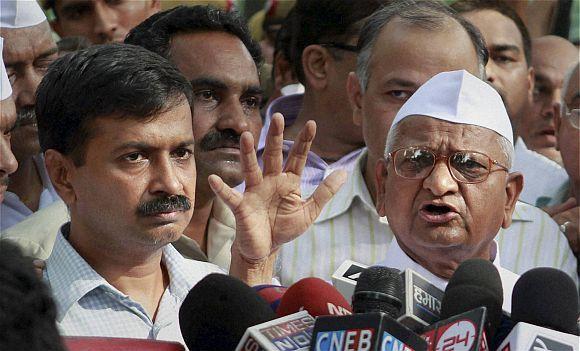 In a veiled attack on his former close aide Arvind Kejriwal, Anna Hazare said, "Politics has split" the anti-corruption movement and the pro-party group has gone against his will.
Pix: Justice Altamas Kabir is new Chief Justice of India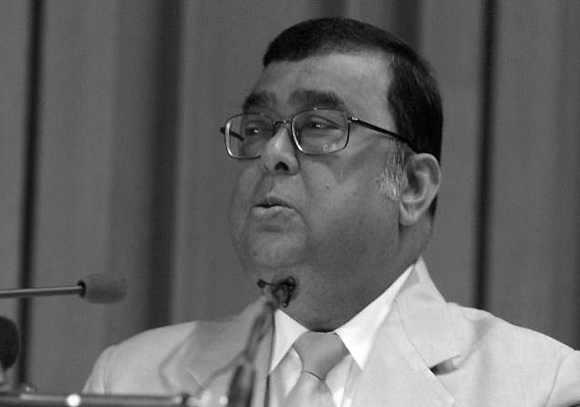 Justice Altamas Kabir, the most senior judge of the Supreme Court, was on Saturday sworn in as the 39th Chief Justice of India by President Pranab Mukherjee.
India's heaviest satellite GSAT-10 successfully launched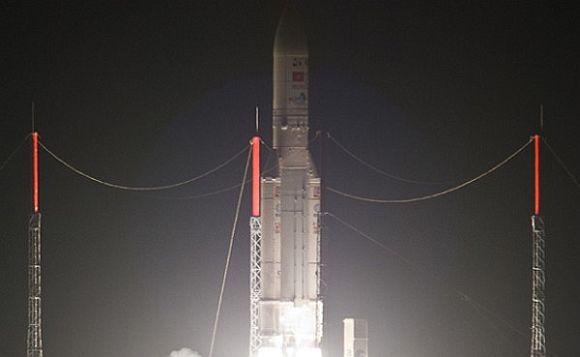 India's advanced communication satellite GSAT-10, the heaviest built by the country, was launched in the early hours of Saturday on board Ariane-5 rocket from Europe's spaceport in French Guiana.
Don't Miss: The interesting videos this week!
Don't Miss: The interesting videos this week!
Brajesh Mishra was Vajpayee's troubleshooter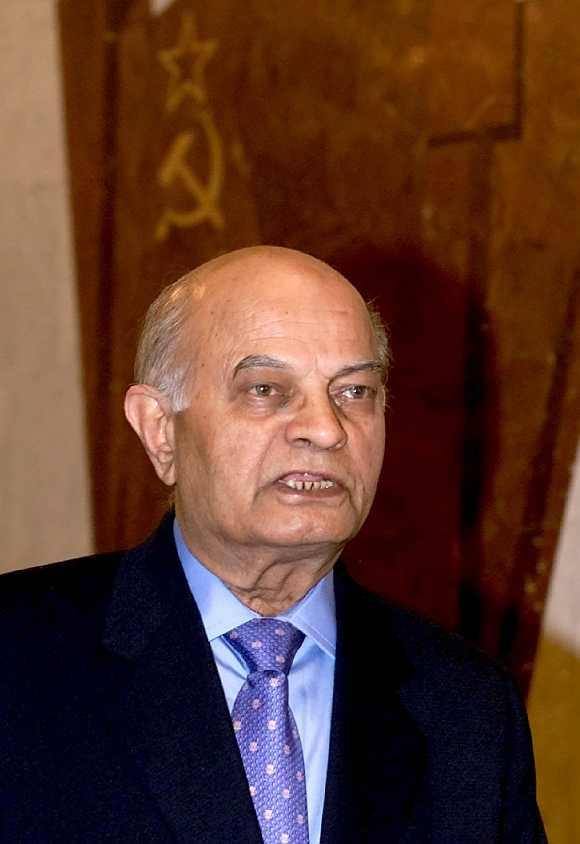 India's first National Security Advisor Brajesh Mishra, who died in New Delhi on Friday night, was a pivotal figure in shaping foreign policy during National Democratic Alliance government and a troubleshooter of Prime Minister Atal Bihari Vajpayee.
September 28, 2012
Modi wonders how FDI call came day after Sonia's US trip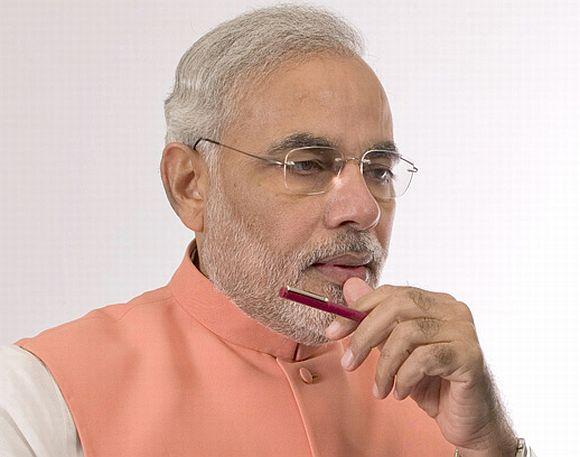 Gujarat Chief Minister Narendra Modi on Friday accused Prime Minister Manmohan Singh of "acting" in the interest of United States first in getting the nuclear deal through and then allowing FDI in multi-brand retail and questioned why he did not "turn active in India's interest".
PM spent Rs 7721 per plate on UPA dinner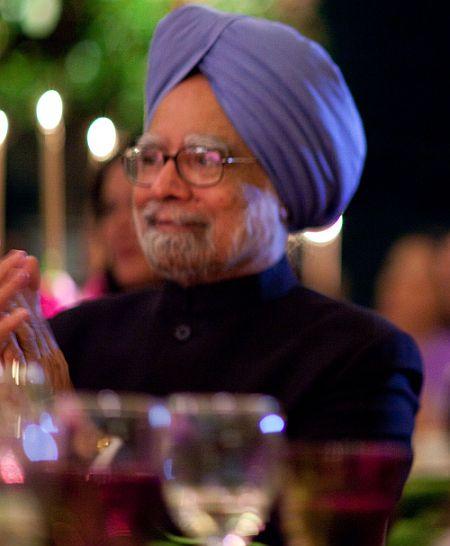 Days after Dr Singh begged the nation for their trust and sought to detail that money does not grow on trees, an Right to Information query has revealed that the prime minister spent Rs 7,721 on each plate of dinner that was served at the third anniversary celebrations of the UPA-II government held at his residence in New Delhi in May.
PHOTOS: Curiosity rover finds proof of water on Mars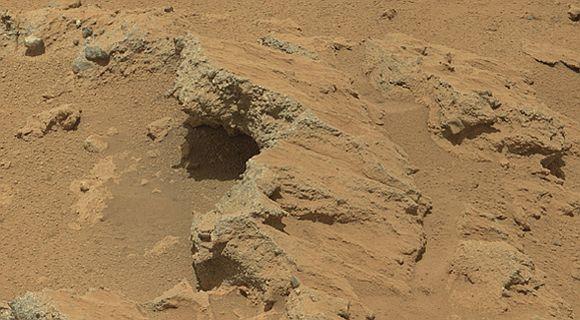 NASA's Curiosity rover has found geological evidence of water which once ran vigorously across the area on Mars, after discovering gravel carried by an ancient stream on the Red planet.
IN PICS: Readers welcome Ganapati at home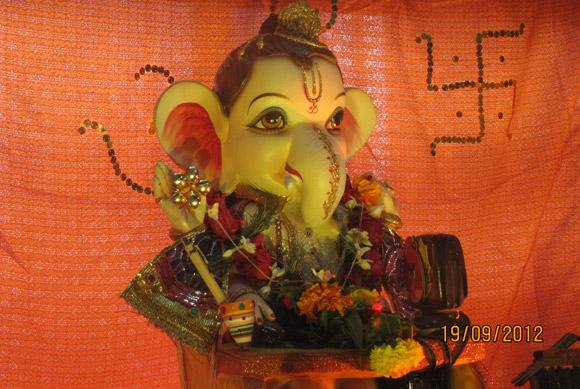 Readers' Pix: The eco-friendly Lord Ganesh!
Arctic ice 'likely to be gone within next 20 to 25 years'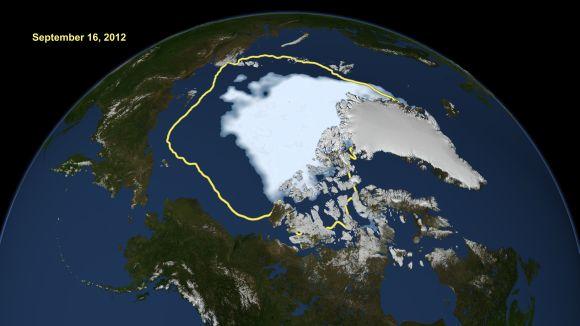 Arctic summer ice melt reached a record low last week, with ice levels more dramatically diminished than at any time since satellite monitoring began 33 years ago.
PICS: 'Cartoon bomb' antic leaves UNGA gobsmacked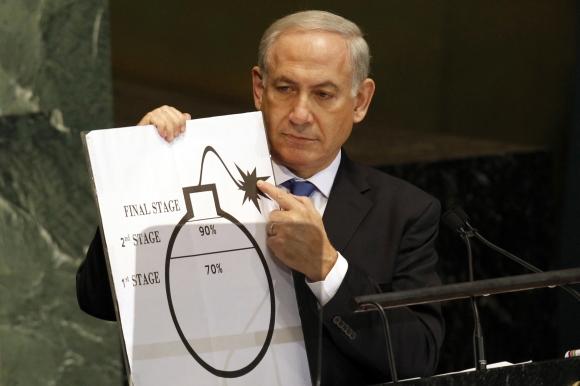 Subtlety is not exactly the strong point of Israeli Prime Minister Benjamin Netanyahu. And the Obama administration learnt this the hard way when, during his speech at the United Nations General Assembly on Thursday, Netanyahu carried a cartoon bomb with him to the dais.
Will Ajit survive battle with godfather Sharad Pawar?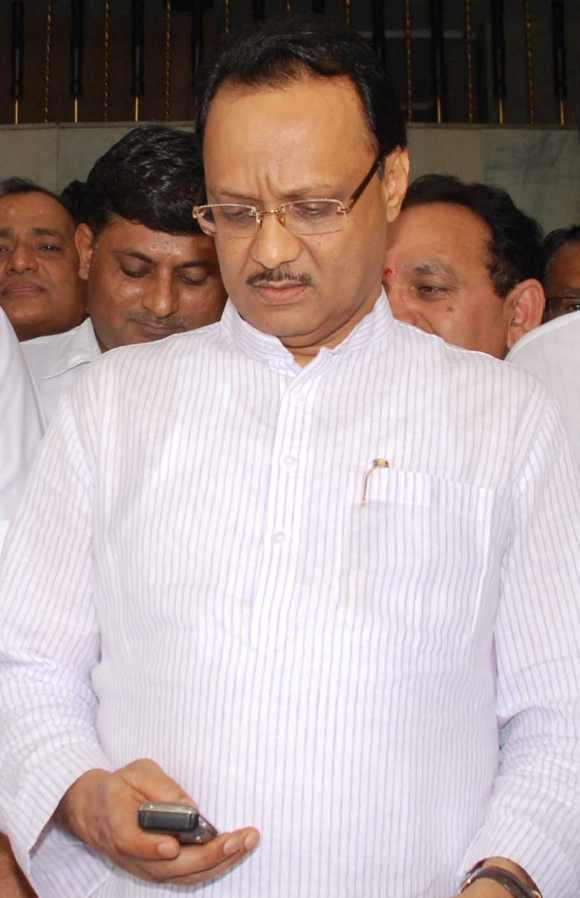 Ajit Pawar's resignation from the post of the deputy chief minister of Maharashtra has brought to the fore the widening rift between him and Sharad Pawar, writes Sanjay Jog.
PIX: Nepal plane crashes minutes after take-off, 19 dead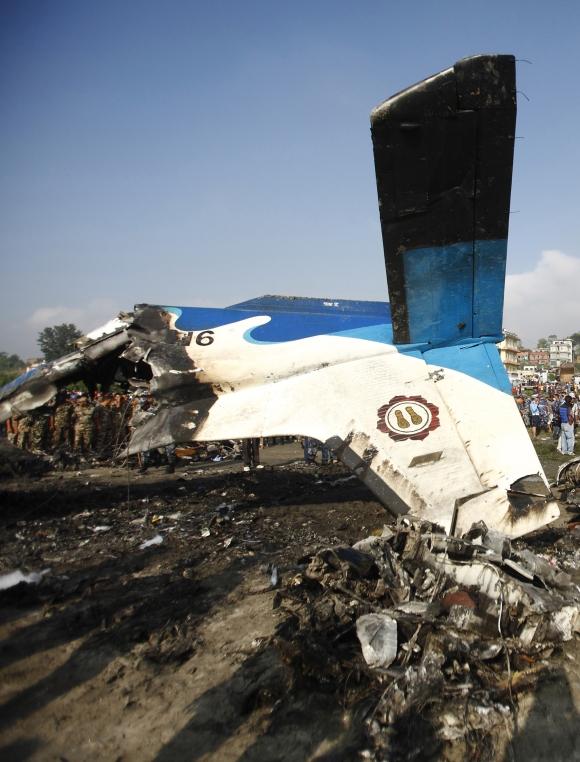 All 19 people, including seven Britons and five Chinese, aboard a private airlines-owned Dornier aircraft were killed on Friday as the plane crashed minutes after taking off from the Tribhuvan International Airport in Kathmandu.
Ganeshotsav: Readers' PHOTOS from Malvan to London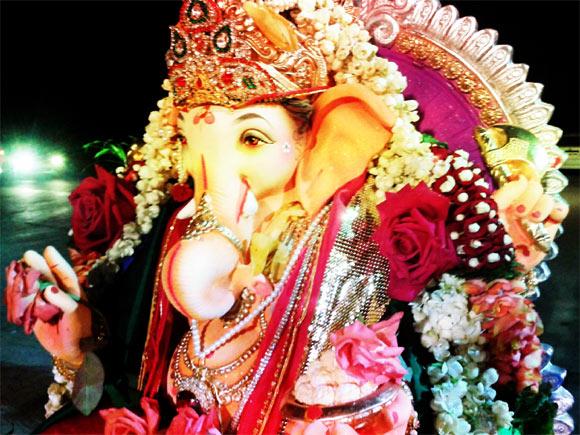 Ganeshotsav: Readers' PHOTOS from Malvan to London
DON'T MISS: 12 AWESOME photos from the world over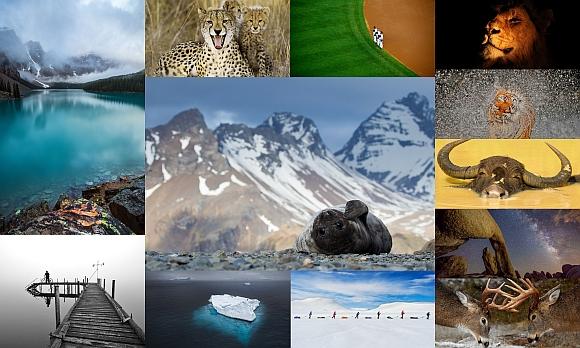 The National Geographic recently short-listed some of the entries fro its 2012 photo contest.
September 27, 2012
Gadkari must resign on moral grounds: Activist Damania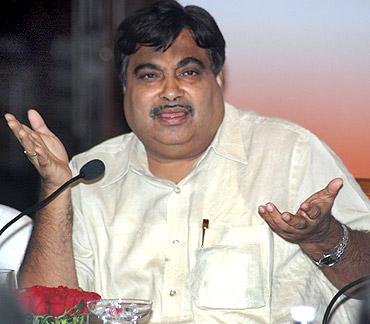 Right to Information activist Anjali Damania tells Rediff.com's that she is confident that if a judicial probe is ordered into the irrigation scam, NCP leader Ajit Pawar would surely be implicated.
POLL: 93% urban Indians say LPG cylinder cap unjustified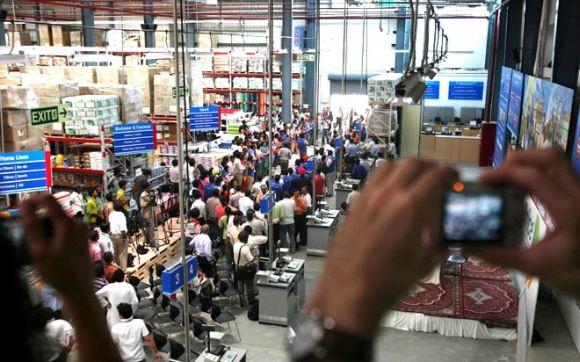 A CNN-IBN Urban India Ooinion Poll shows the recent economic reform move of the government has not gone down well with the urban India. The poll shows that while the price rise and corruption remain the major concerns for the urban India, there is also a massive anger over cap on LPG subsidy and diesel price hike among the people across the cities.
Infiltrators comment: Court orders FIR against Raj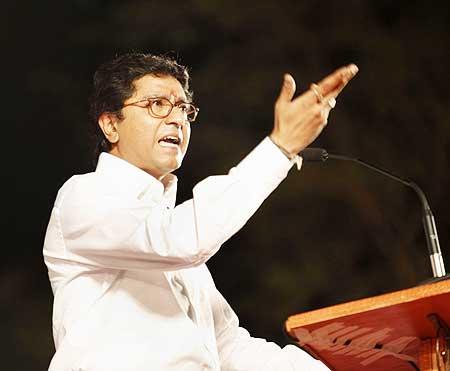 A Delhi court on Thursday asked police to lodge an FIR against Maharashtra Navnirman Sena chief Raj Thackeray for allegedly branding Bihar natives as infiltrators in Mumbai and threatening them to throw out of the state.
Worshipping the son is Congress culture not ours: BJP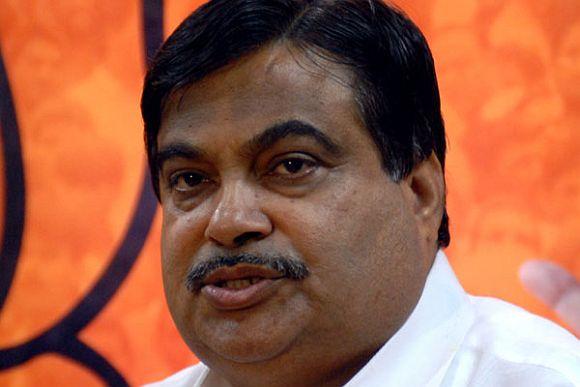 Bharatiya Janata Party chief Nitin Gadkari on Thursday asked his partymen to give up the "culture of paying obeisance" like touching feet of leaders and "nurturing of personal ambitions at the cost of party", as he pushed for a image makeover with an eye on next general elections.
Tax rebates: Congress tops list with Rs 300 cr exemption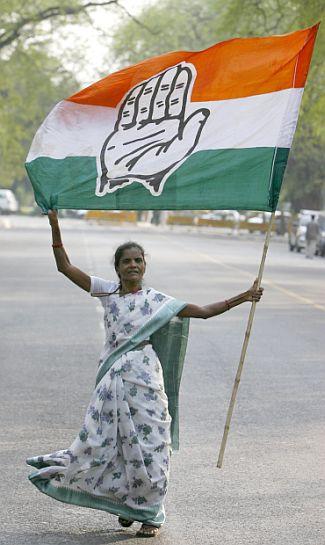 A report prepared by the Association for Democratic Reforms states that the total tax exemptions received by six national parties during financial years 2006 to 2009 is Rs 510.02 crore. reports
British PM flunks 'citizenship test' on Letterman's show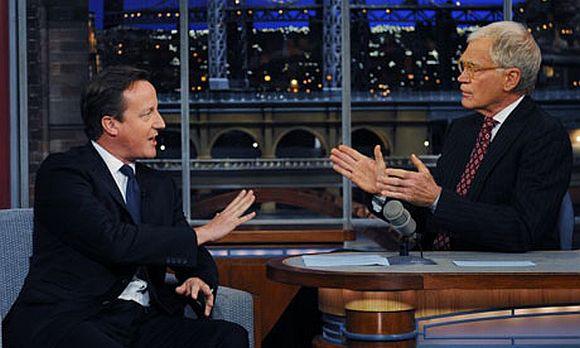 It is a test that all Indian and other non-EU citizens have to pass before becoming British citizens, but Prime Minister David Cameron on Wednesday night had a tough time answering some key questions on a widely watched American chat show.
Affair reports rumours to malign my wife: Khar's husband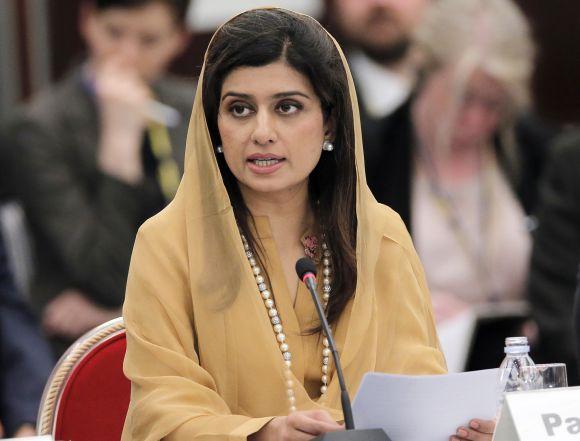 Pakistan Foreign Minister Hina Rabbani Khar's husband Feroz Gulzar has rubbished rumours about differences in their relationship as a campaign to malign his wife.
Greatest challenge to India's maritime security: Boredom!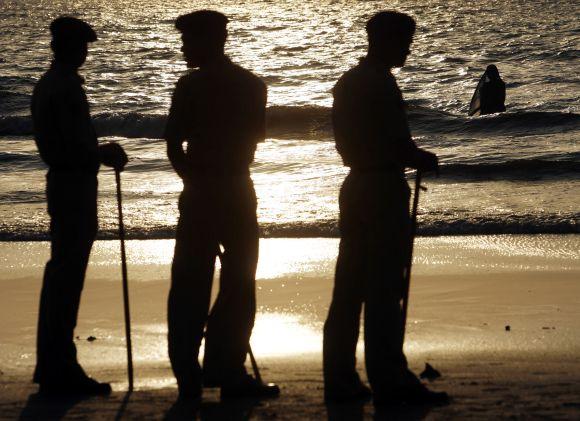 While maritime security continues to be one of India's biggest headaches, the de-motivation and fatigue that has set in the officers with the duty to man the coasts leading to lack of coordination with fishermen, are making matters worse. reports.
Maharashtra irrigation scam: Whistleblower names Gadkari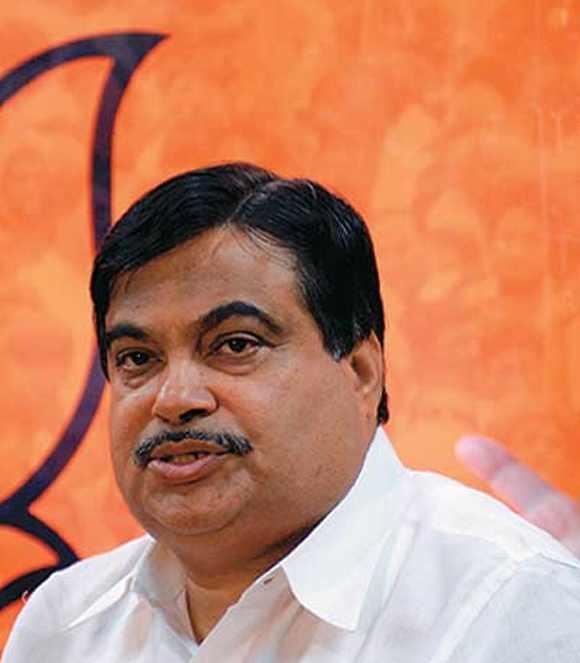 In a new twist to the political crisis in Maharashtra that has risen from an irrigation scam, one of the whistleblowers has named Bharatiya Janata Party president Nitin Gadkari for trying to suppress it.
India now needs a strong and decisive leadership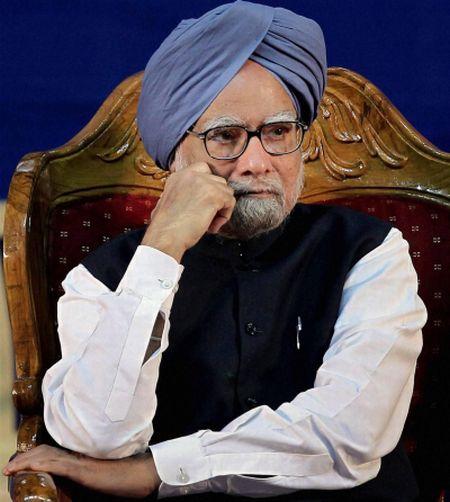 Dr Singh has less than two years left in office. He can still salvage his reputation and that of his government and party. The need of the hour is not only for better leadership and governance, but also for a greater role for GenNext in policy and decision making and implementation, writes
Ganeshotsav: Readers' PHOTOS from Dombivli to Nigeria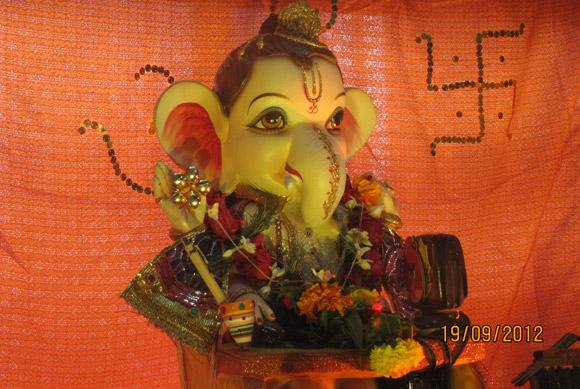 Readers' photos of Lord Ganesh at their homes
In PHOTOS: The city with 180 km traffic jams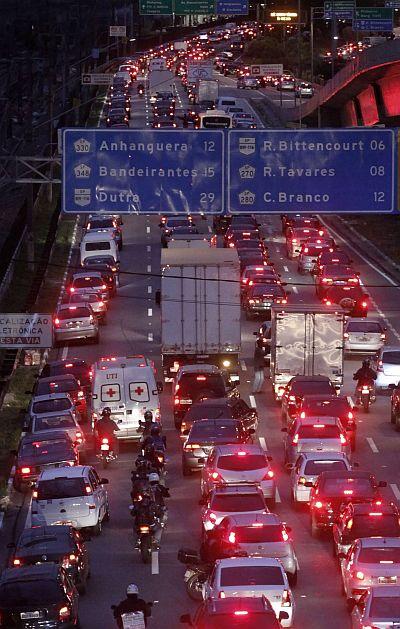 Friday evenings are a commuter's worst nightmare in Brazil's biggest city Sao Paulo, which has some of the worst congestion problems in the world.
Captured! The deepest-ever view of the universe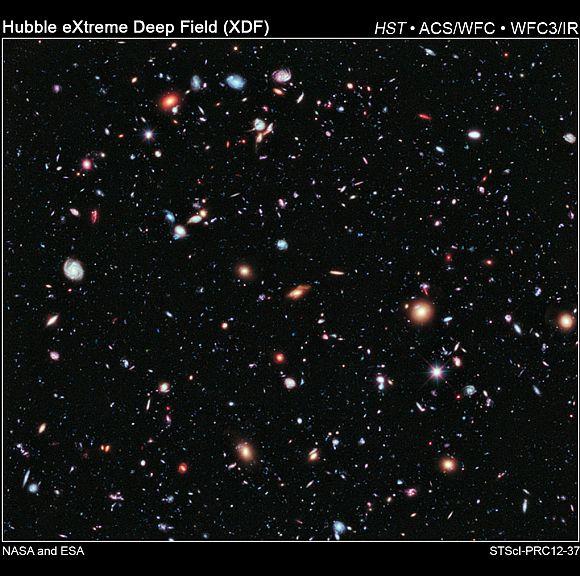 Using NASA/ESA Hubble Space Telescope, astronomers have assembled a new, improved portrait of our deepest-ever view of the universe, an image that reveals the faintest and most distant galaxies ever seen.
September 26, 2012
'Cong using money power, muscle power, mafia power'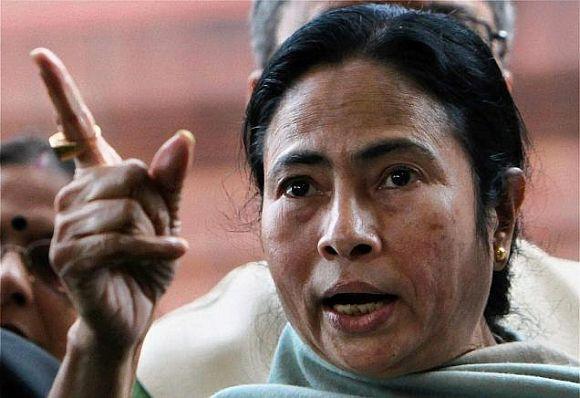 West Bengal Chief Minister Mamata Banerjee in an interview to CNN-IBN did not rule out coming back with the Congress after the 2014 general elections.
How Dr Singh can make his birthday happy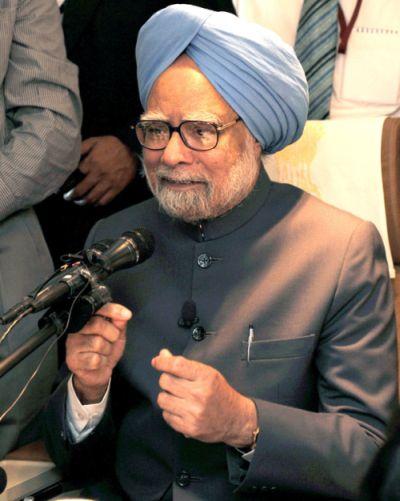 How can Prime Minister Manmohan Singh make his 80th birthday different? A babu from the national capital has a wishlist...
'Cats and writers are both completely off their heads'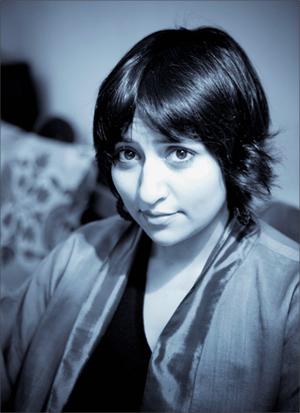 'The cruelty to animals only reflects the modern, urban Indian contempt for any creatures -- animal or human -- who are voiceless and powerless and unable to fight back,' novelist Nilanjana Roy says, discussing her first book, the well-reviewed The Wildings, with Rediff.com's Vaihayasi Pande Daniel.
In PHOTOS: Feminist boot camp in Paris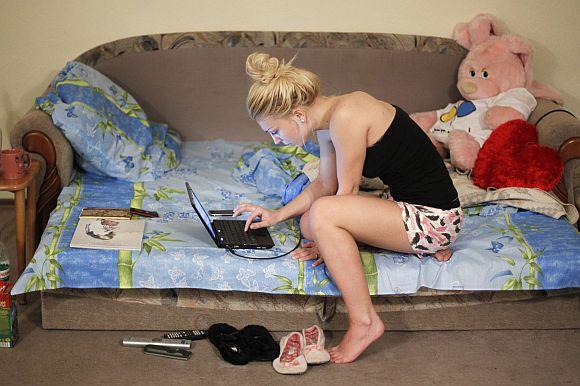 The infamous Ukrainian feminists known for their topless protests, the Femen, have launched an 'international training camp' in Paris to teach a new generation of women to fight sexism
In PHOTOS: Smashing fun at World's largest BEER party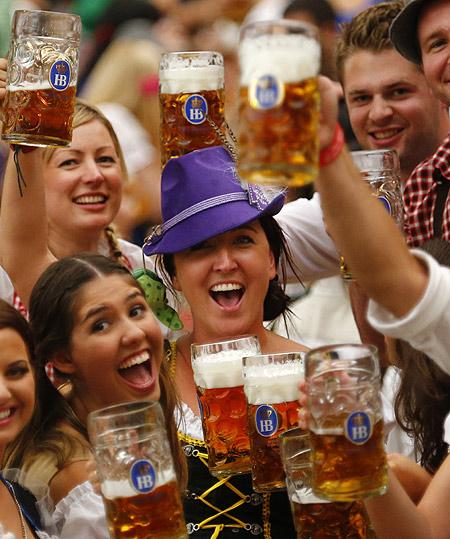 The 179th Oktoberfest, the largest beer festival in the world, is underway in the Bavarian capital, Munich.
PIX: The richest, biggest and famous Ganpatis of Mumbai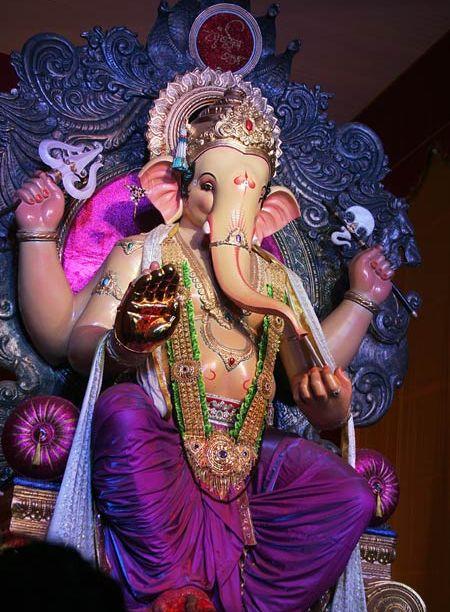 One of the biggest festivals in the country, Ganeshotsav attracts visitors from across the country to see the offerings of some of the most creative and famous Ganesh pandals. We bring you the richest, biggest and famous Ganesh pandals from Mumbai. Photographs by Uttam Ghosh
September 25, 2012
Is Silicon Valley reinventing itself?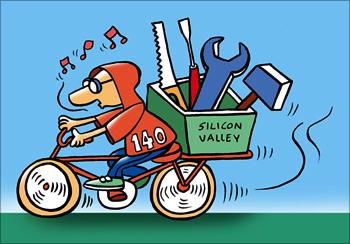 The challenge is to go out and do something different; not one more 'application' to download, not one more 'Angry Birds', a YouTube sensation. Something is changing yet again in the innovation hub that is still the Silicon Valley. B S Prakash on whether it is reinventing itself perpetually?
In PHOTOS: China gets its first aircraft carrier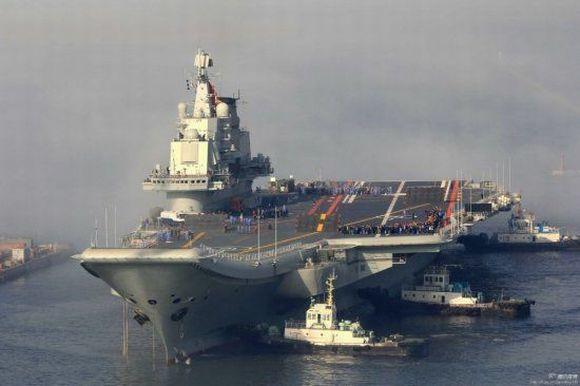 China on Tuesday launched its first aircraft carrier, propelling its fast expanding navy's blue-water capability beyond its territorial waters at a time when the neighbourhood is witnessing high-voltage tensions in Sino-Japan ties.
'Army needs change in thinking, approach, attitude'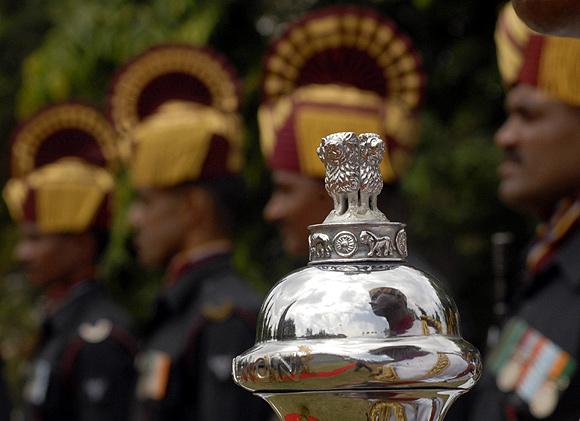 'These incidents of indiscipline in army units are happening with increased frequency which is a dangerous trend and is a wake up call for the senior leadership of the armed forces,' says Lieutenant General D B Shekatkar (retd).
Congress gives thumbs up to PM's policies, slams BJP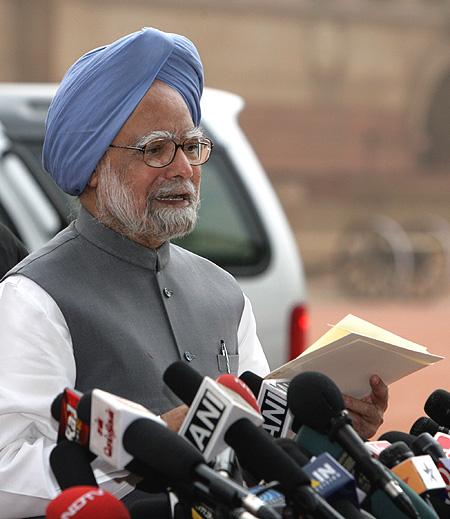 Addressing media persons following the CWC meeting, party leader Janardhan Dwivedi said that the party meeting concluded that the role of the main Opposition Bharatiya Janata Party had been negative on reforms.
Why Land Acquisition Bill in its new avatar makes sense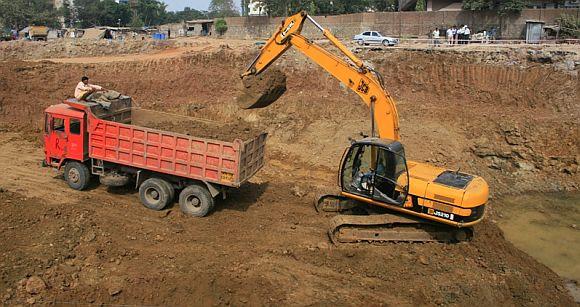 Rural Development Minister Jairam Ramesh believes that renaming the Land Acquisition Bill was felt necessary to eliminate the danger of the price spiralling once the first land is acquired in an area.
Pak, China have non-strategic nukes; India doesn't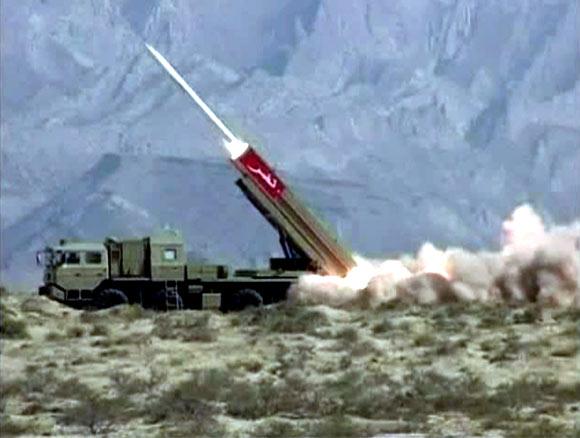 To enhance its nuclear capability, Pakistan is developing non-strategic nuclear weapons and thus joining the ranks of countries like the United States and Russia, a leading American think-tank has said.
'FDI in retail will uproot street vendors in few months'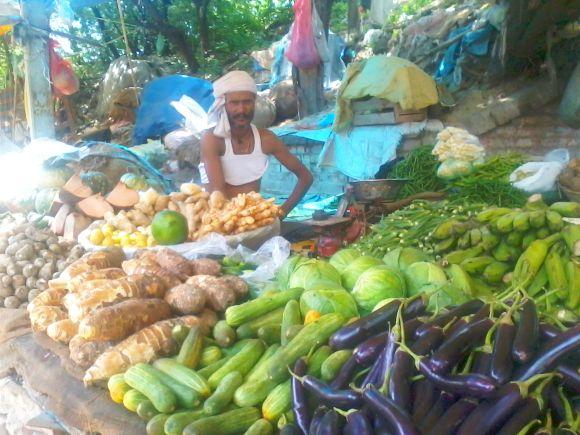 Rediff.com's speaks to a number of street vendors in the national capital and tries to gauge their anxieties over government's proposed move to bring in upto 51 per cent foreign direct investment in multi-brand retail.
Pix: Magnificent Ganesh murtis from mandals world over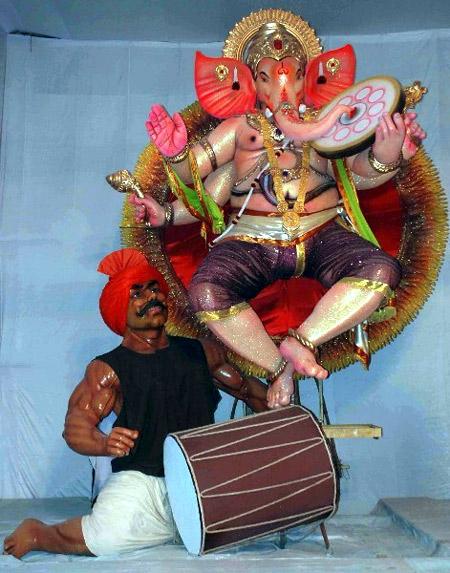 PIX: Aishwarya Rai is the new UNAIDS goodwill ambassador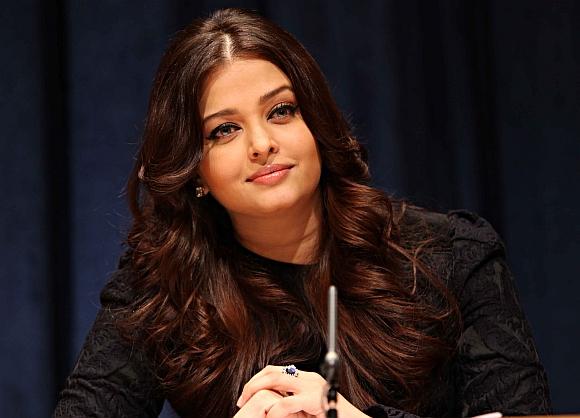 Bollywood actress Aishwarya Rai Bachchan, the newly appointed United Nations goodwill ambassador for UNAIDS, says she does not want to be just a 'poster girl' for the organisation but will help break social barriers and stigmas that are attached with the disease.
September 24, 2012
The real 'hand' behind the fuel price hike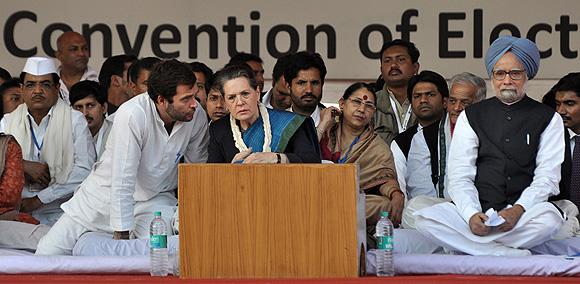 Kabhi haan, kabhi naa... The gossip now is that Rahul Gandhi won't become a Cabinet minister. Even as Congresswallahs wonder what Mamata Banerjee is upto, there is one senior leader in the party who is feeling very grateful towards Didi. To find out more, don't miss this week's Dilli Gupshup.
CBI to probe coal block allocations since 1993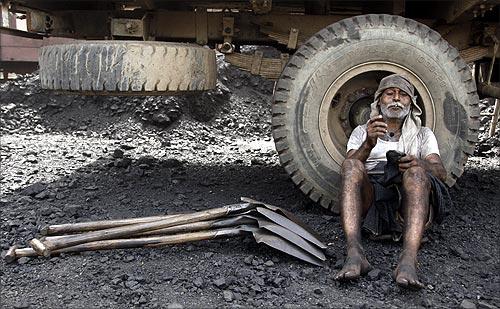 The Central Bureau of Investigation has decided to expand its probe into coal-gate bringing under its scanner all coal block allocations made since 1993 including the six-year NDA rule after a reference in this regard was received from the Central Vigilance Commission on Monday.
We are not entering politics to acquire power: Kejriwal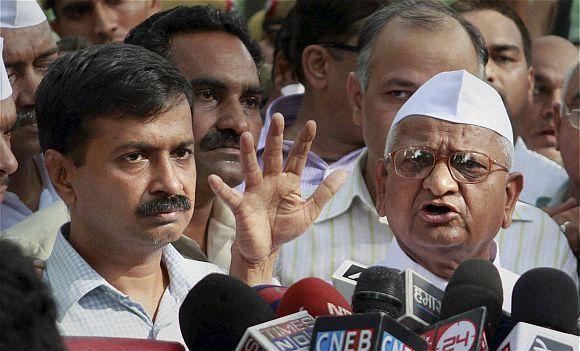 Yes, we are into politics, says Arvind Kejriwal in an interview to CNN-IBN. Kejriwal said that an announcement on the new political party was likely to be made on October 2.
IN PIX: Mumbai's exuberant farewell to Gauri, Ganesh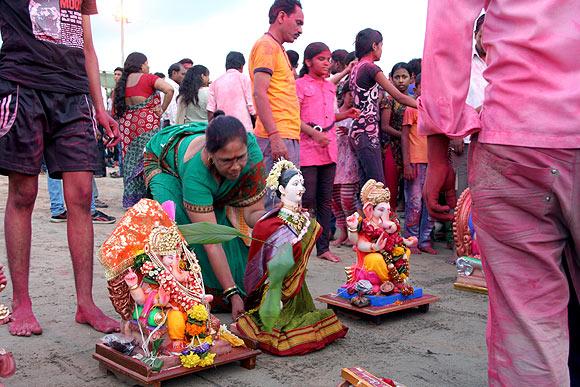 Mumbai on Sunday performed Gauri Visarjan as part of the ongoing Ganesh Chaturthi festival. Goddess Gauri or Gowri is another name for Ganesha's mother goddess Parvati.
'Tamil separatism may resurface in Lanka, but not LTTE'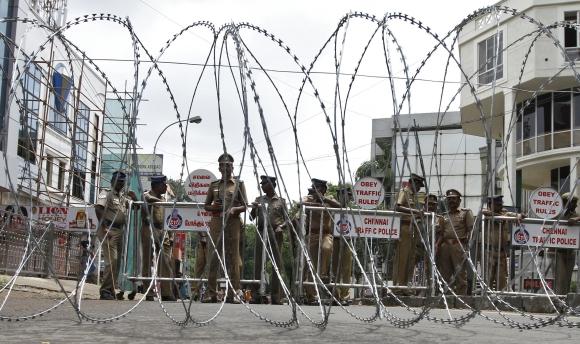 In an interview with rediff.com's , Colonel Hariharan talks about how Jayalalithaa is using anti-Lanka protests for political mileage and why the Rajapaksa government should immediately address the grievances of the nation's Tamil population
Kolkata among cities MOST vulnerable to floods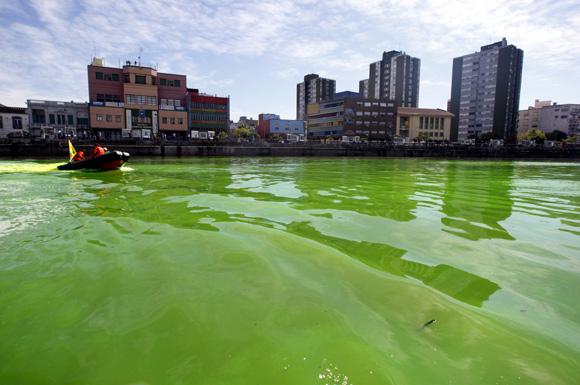 A recent study has found that Kolkata is the one of the cities most vulnerable to flooding in the world. Kolkata trails behind Shanghai and Dhaka, the two cities most vulnerable to flooding, according to the Coastal City Flood Vulnerability Index.
Mamata's reasoning behind pullout flimsy: WB Cong chief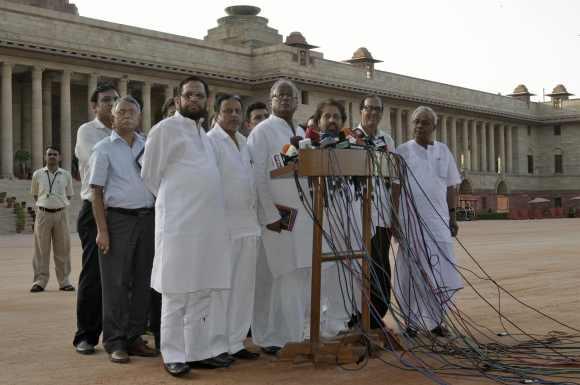 West Bengal Pradesh Congress Committee President Pradip Bhattacharjee is a busy man. Between answering calls from the Prime Minister's Office, he tells Rajat Roy about how the Congress is on an upward trajectory in West Bengal.
Readers' Pix: The eco-friendly Lord Ganesh!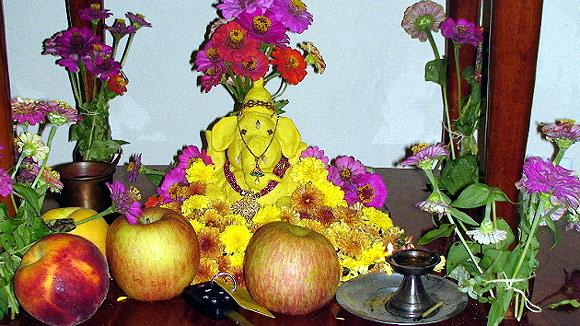 Readers' Pix: Lord Ganesh with a modern twist!
September 23, 2012
SP ready for snap polls; rules out joining UPA govt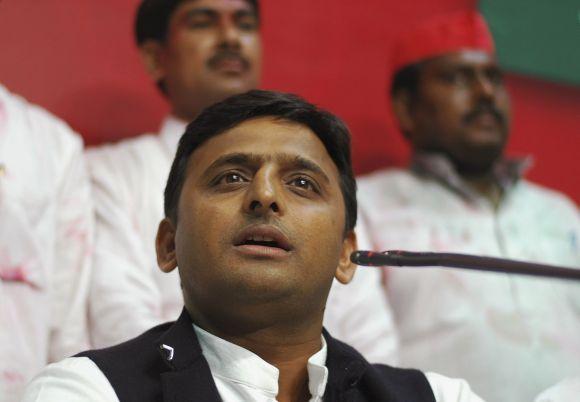 The Samajwadi Party is ready for mid-term Lok Sabha polls but it is supporting the United Progressive Alliance government to keep communal forces at bay, Uttar Pradesh Chief Minister Akhilesh Yadav said on Sunday.
PIX: Flood situation worsens in Assam; 5 lakh affected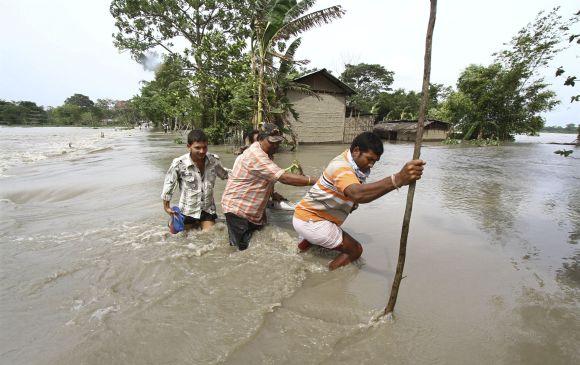 The flood situation in Assam has deteriorated with 15 districts reeling under its impact, as large parts of Dibru-Saikhowa and Kaziranga National Park and Pobitora Wildlife Sanctuary submerged and five deaths reported so far, official sources said on Sunday.
September 22, 2012
Modi's jibe at PM: Money grows on 2G, Coalgate trees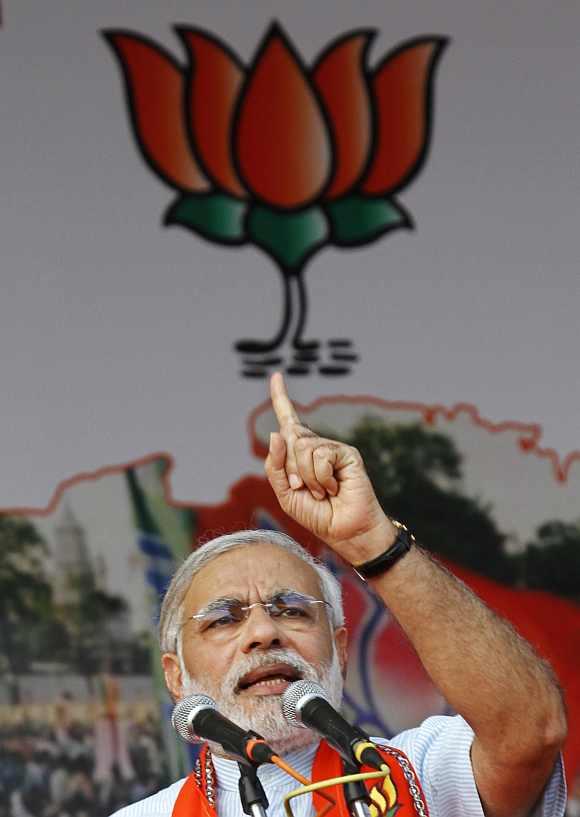 Taking a jibe at Prime Minister Manmohan Singh for his "money does not grow on trees" statement, Chief Minister Narendra Modi on Saturday alleged that for the Congress, 2G scam and Coalgate have become money trees.
Pak: 23 killed on 'Love Prophet Day'; anti-US stir rages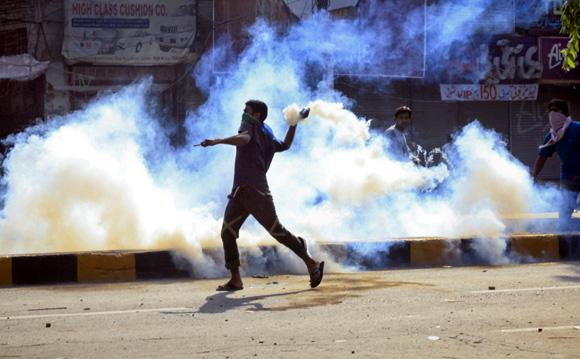 Pakistanis on Saturday grappled with the fallout of the violence that engulfed the country during protests against an anti-Islam film, resulting in the death of at least 23 people and destruction of property worth billions of rupees in what is being described by the media as the day of "killer rage".
PM needs to translate his speech on reforms into action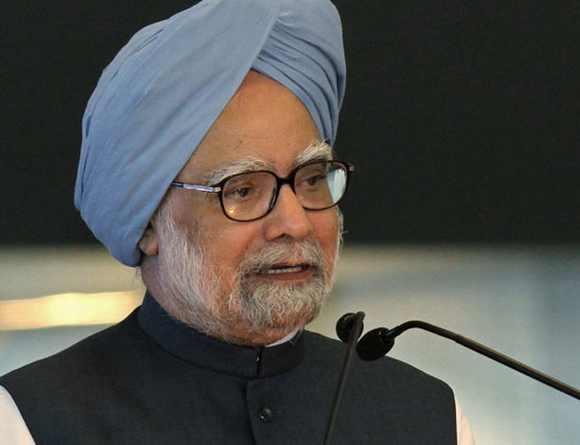 Prime Manmohan Singh needs to clarify to both the coalition as well as the Opposition that if they do not cooperate he not hesitate to go for premature elections, says .
Watch: The best videos of the week
Watch: The best videos of the wee
Convinced with PM's logic for major reforms? Vote
Do you agress with the justifications put forth by Prime Minister Manmohan Singh for the hard-hitting economic policies of his government?
September 21, 2012
'Is power of PM's chair being used to kill aam aadmi?'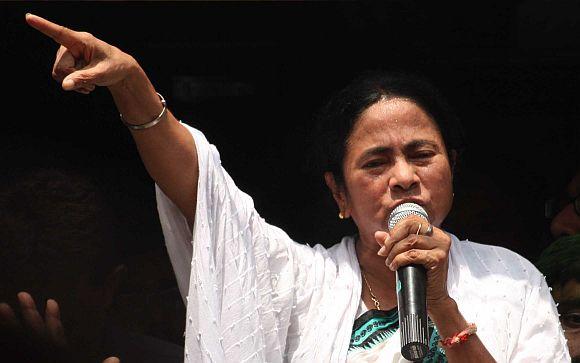 Prime Minister Manmohan Singh may have tried to assuage the countrymen on Friday about his government's policies yet his arguments failed to find buyers across the political spectrum.
PM's address to the nation: Reading between the lines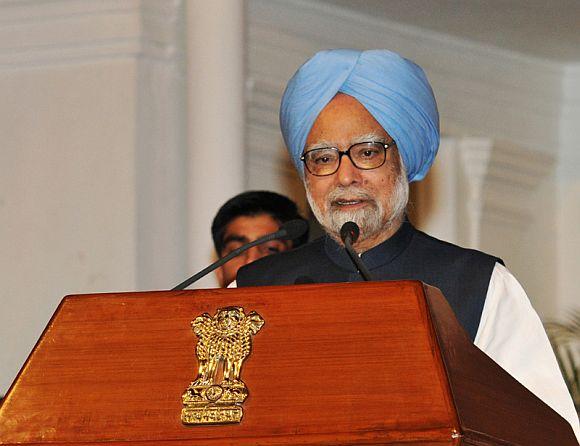 None of Dr Manmohan Singh's arguments to make us understand his government's decisions were new. examines the prime minister's address to the nation
You have a right to know the truth about our decisions: PM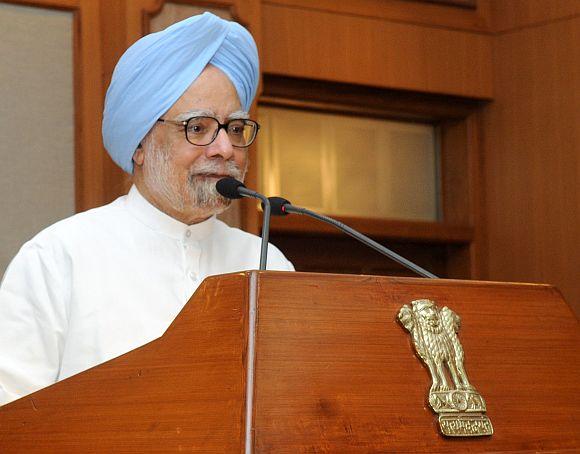 Prime Minister Manmohan Singh on Friday, in his address to the nation, said that the time had come for hard decisions and that for this he needed his countrymen's trust, understanding, and cooperation.
Why India should worry about a Pak-China-Russia axis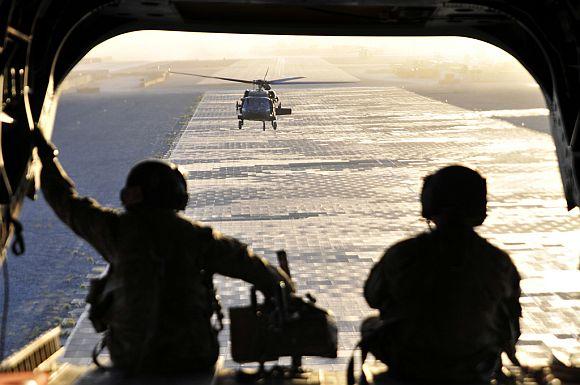 The US-China-Pakistan 'axis' was India's biggest headache during the Cold War years. Unless managed carefully, a Russia-China-Pakistan 'axis' may emerge as an even bigger one in the coming years, says .
PIX: Flood situation grim in Assam, Kaziranga flooded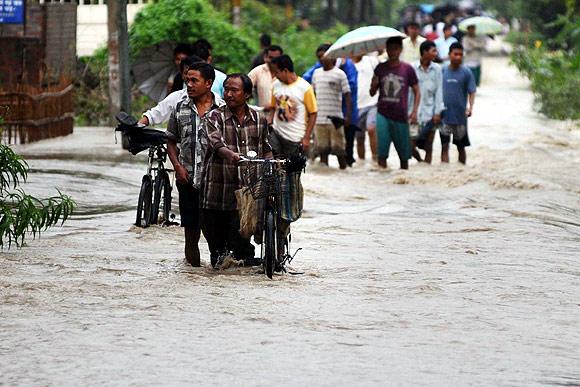 The flood situation in Assam turned worse on Friday with most of the people in Dhemaji district affected by the deluge and 75 per cent of Kaziranga National Park submerged.
Police tighten security as protests continue in Kashmir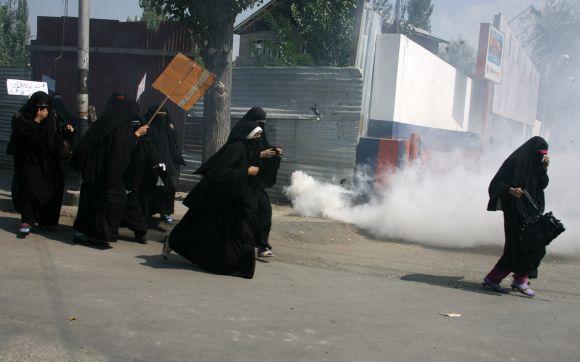 Authorities on Friday imposed strict security restrictions in the old city, ordered closure of all educational institutions, jammed mobile and internet services and deployed thousands of police and paramilitary soldiers to maintain law and order in the valley in view of the call for protests against the anti-Islam film.
Mulayam rules out mid-term polls; says SP will back UPA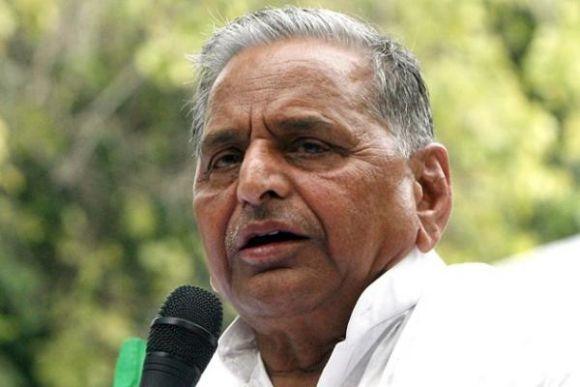 In a major relief to Dr Manmohan Singh-led government, Samajwadi Party supremo Mulayam Singh Yadav on Friday ruled out the possibility of mid-term polls, adding that his party will support the United Progressive Alliance government as of now.
Govt holds no ethical right to be in power: Mukul Roy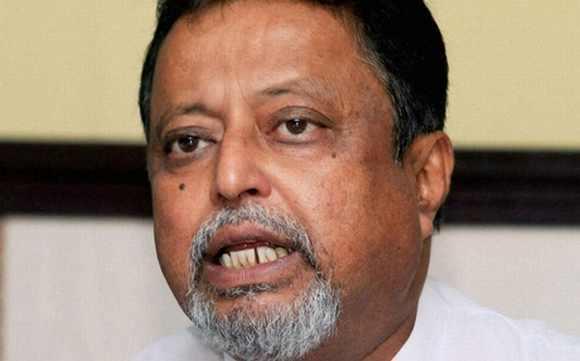 Ahead of submitting his resignation, Railway Minister and Trinamool Congress leader Mukul Roy on Friday said the Congress-led United Progressive Alliance-II government no longer had the moral right to continue in power.
Readers' Pix: Lord Ganesh with a modern twist!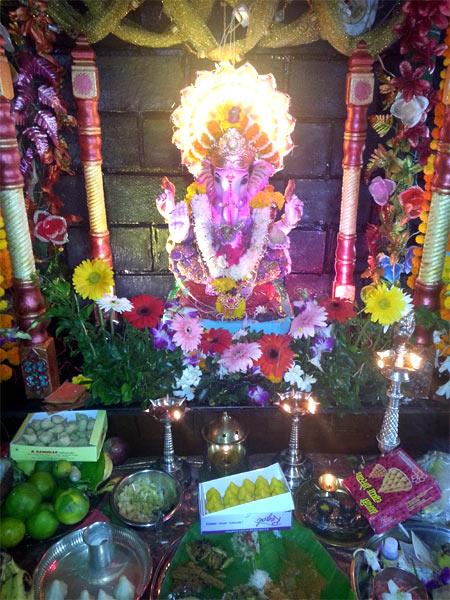 We asked our readers to send their favourite photographs of Lord Ganesh. We present some of the best images
TMC ministers resign, PM accepts; Cong to quit WB govt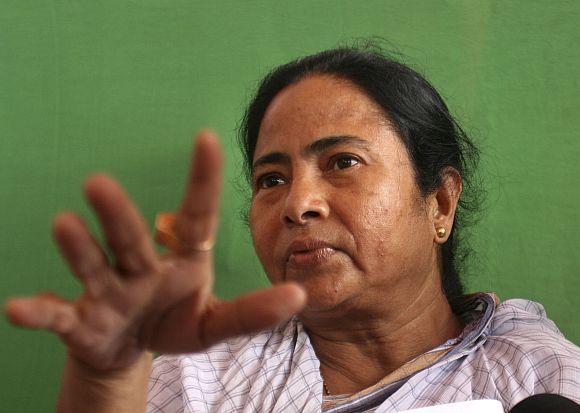 Six Trinamool Congress ministers on Friday submitted their resignations to Prime Minister Manmohan Singh who expressed sadness over the ally's decision in protest against allowing foreign direct investment in multi-brand retail.
'Kudankulam is more a PR disaster than scientific'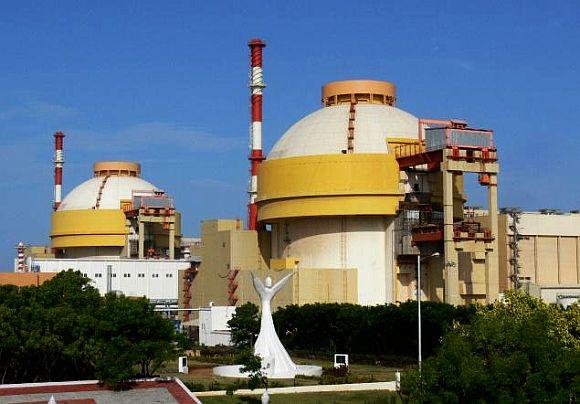 As protests rage in Kudankulam and reach a crescendo, V Ponraj, scientific advisor to Dr A P J Abdul Kalam, speaks about the report he and the former Indian President prepared in this interview with rediff.com's .
Lewinsky's love letters may come back to haunt Clinton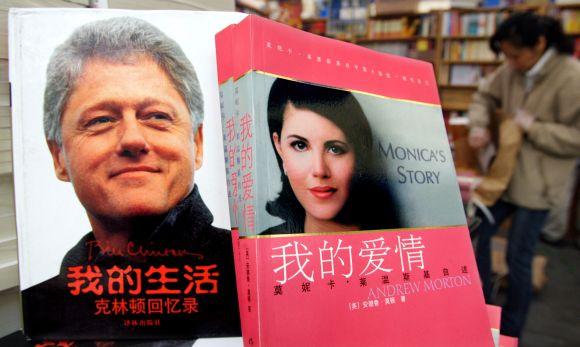 Monica Lewinsky is set to write a tell-all book about her torrid affair with Bill Clinton, including her intimate love letters to the US ex-president.
Exclusive! Why PM pressed ahead with reforms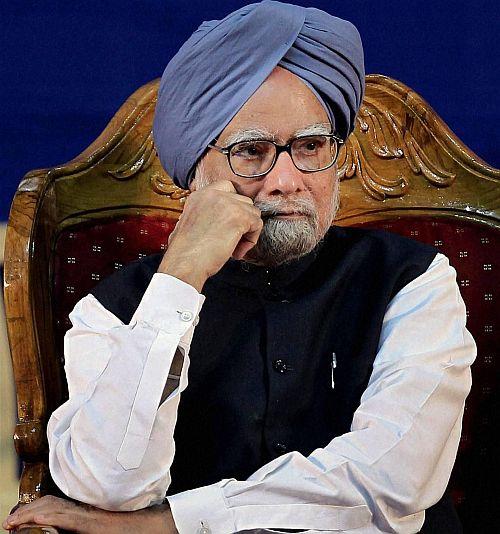 These decisions were unavoidable because India was at real risk of 'downgrading of its sovereign ratings.' That would have meant more stringent terms and conditions of borrowings, investments and international bargains in projects and trade.
September 20, 2012
IN PICS: NASA's Endeavour begins last journey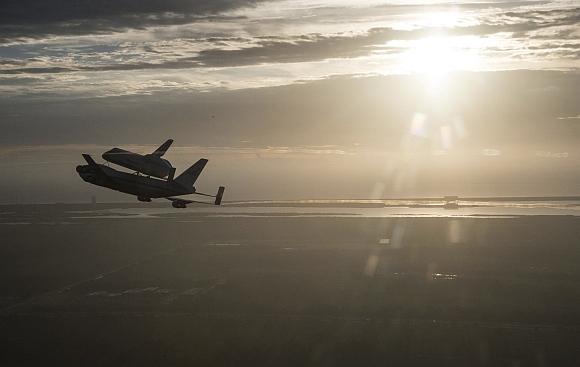 The United States space shuttle Endeavour took off from Houston's Ellington Airport on its voyage into retirement just after sunrise on Thursday, leaving behind heavy hearts as many consider National Aeronautics and Space Administration 's successful space shuttle programme, a part of Houston history.
Bhujbal was a 'walking political cartoon': Rushdie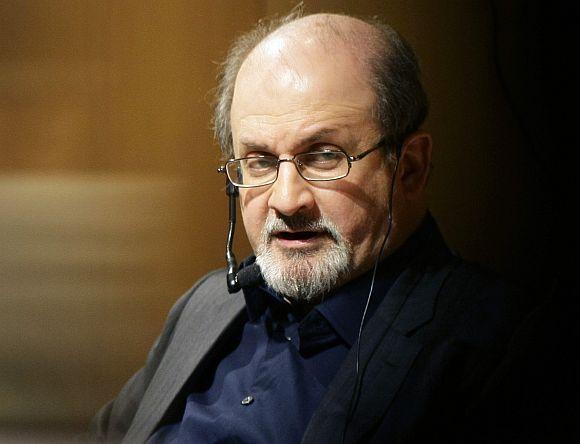 On a visit to India to film a documentary on 40 years of independence, author Salman Rushdie found Maharashtra politician Chhagan Bhujbal a 'walking political cartoon' and was amazed when he was denied permission to film a Sikh woman widowed in the 1984 riots.
IN PIX: 'Bharat Bandh' evokes mixed responses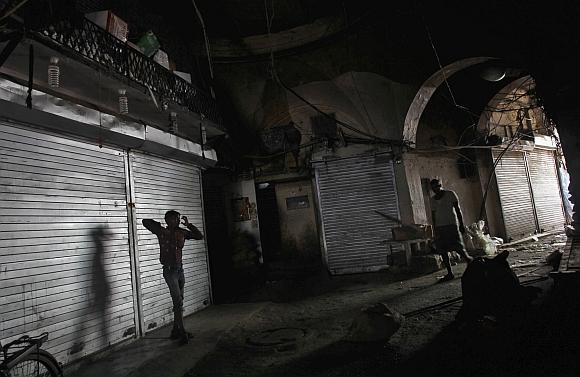 A bandh called by the National Democratic Alliance, Left parties and the Samajwadi Party to protest against diesel price hike, Foreign Direct Investment in multi-brand retail and cap on subsidised LPG on Thursday evoked mixed response as protestors disrupted road and rail traffic in parts of Uttar Pradesh, Bihar, West Bengal and Odisha but it had little impact in Mumbai.
PICS: Suu Kyi receives Congressional gold medal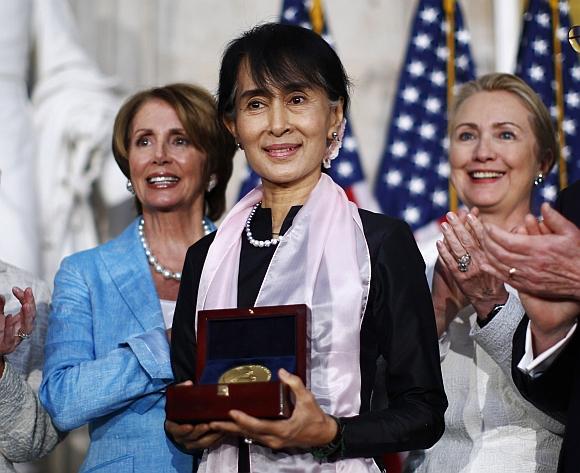 Visiting Myanmar's opposition leader Aung San Suu Kyi has received prestigious Congressional Gold Medal, a rare honour bestowed to any foreign leader by the United States administration.
September 19, 2012
Anna Hazare and Arvind Kejriwal part ways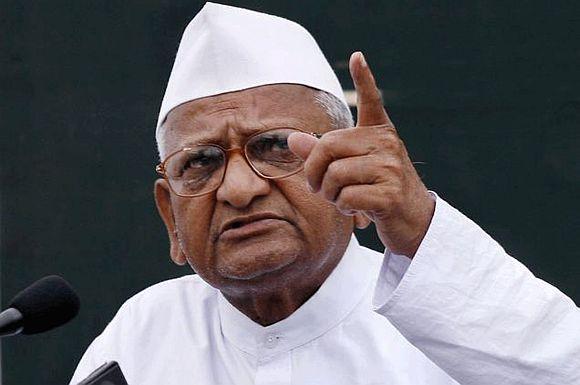 Team Anna on Wednesday suffered a vertical split with Anna Hazare and some top activists choosing to part ways with the Arvind Kejriwal-led group, opposing their plans to form a political party.
Trinamool vs Govt: Of missed calls and ignored SMSes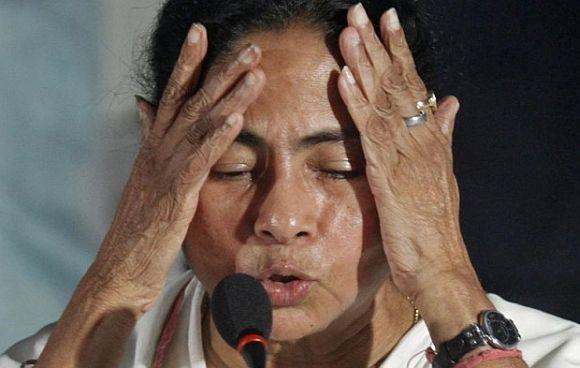 The United Progressive Alliance government and the Trinamool Congress on Wednesday got into a spat over missed calls and messages with Home Minister P Chidambaram insisting that efforts were made four days back by the Prime Minister to contact Mamata Banerjee but there was no response, evoking a sharp rebuttal from her.
Advani has an alternate plan to deflate UPA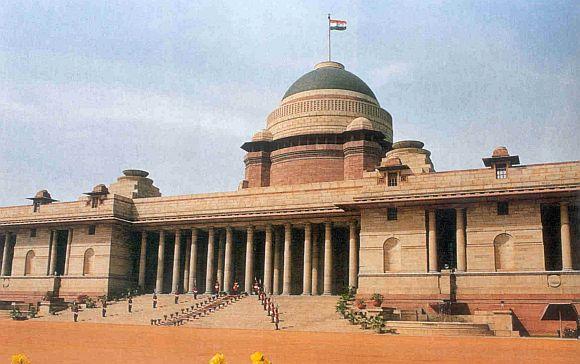 BJP's senior-most leader L K Advani tells that though the FDI in multi-brand retail decision was taken by an executive order, a "roll back is possible if there is a resolution by Parliament to this effect".
Scolding PM Rajiv Gandhi was arrogant: Rushdie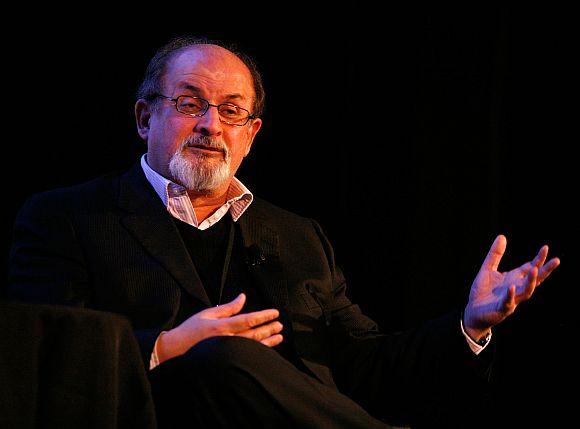 Twenty four years after he shot off an open letter to the then Prime Minister Rajiv Gandhi criticising the ban on The Satanic Verses, India-born controversial author Salman Rushdie now admits that his reaction was "arrogant", "angry" and "cheek".
The government is LYING, thunders Mamata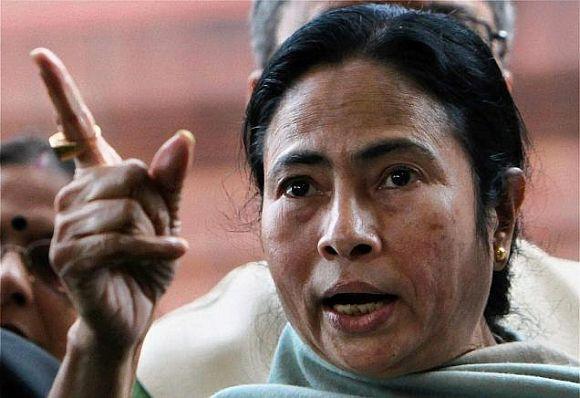 West Bengal Chief Minister and Trinamool Congress chief Mamata Banerjee on Wednesday said the central government's claim that Prime Minister Manmohan Singh tried to contact her following Tuesday night's political developments is absolutely wrong and charged the leaders of the ruling Congress Party of distorting facts.
Why the decision wasn't an easy one for Trinamool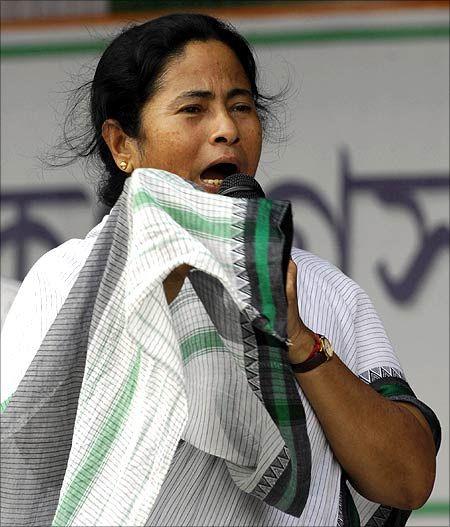 Though senior TMC leader Saugata Roy, Union Minister of State for Urban Development, told the media afterwards that 'the decision to withdraw support was a unanimous one', our sources in the party had a different tale to tale.
Analysis: Mamata showed how politics wins over economics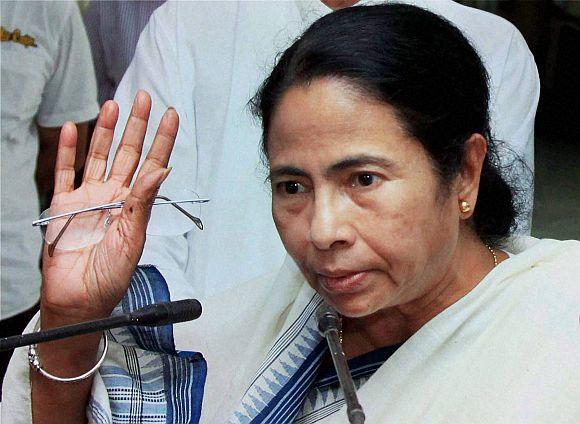 Will the dithering government buckle under pressure from Trinamool Congress chief Mamata Banerjee to save itself from sinking into oblivion? examines
September 18, 2012
Under pressure govt may review LPG cylinder cap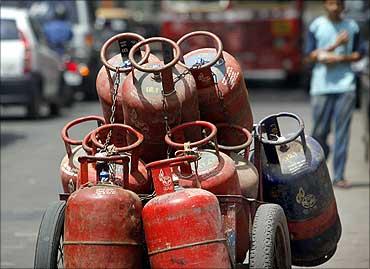 The UPA government may consider "minor adjustments" on the LPG cylinder cap in the wake of pressure from within the Congress and Trinamool Congress's decision to withdraw support to the UPA.
Maa, Mati, Manush and their interests matter to me: Mamata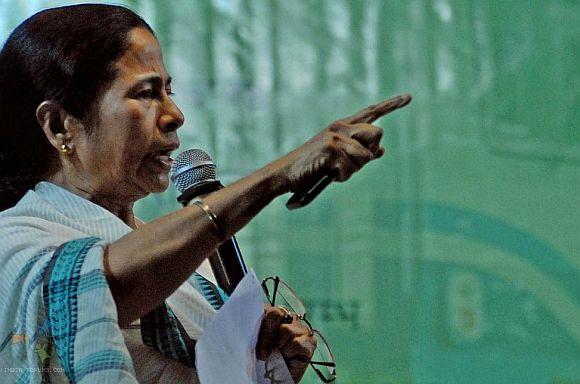 Trinamool Congress chief Mamata Banerjee on Friday pulled the plug from the United Progressive Alliance government over the issues of FDI in retail and the recent hike in diesel prices. Following is her statement
Mamata's exit from UPA: 'Downfall of UPA govt has begun'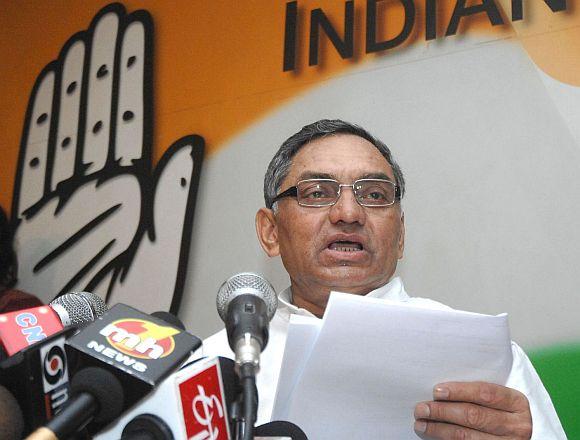 While the Congress has not lost all hopes on ties with Trinamool Congress which announced the decision to withdraw from UPA, other parties like Samajwadi Party and Janata Dal-United blamed the government for putting itself in an embarrassing position.
Mamata didn't pick PM's phone call before FDI decision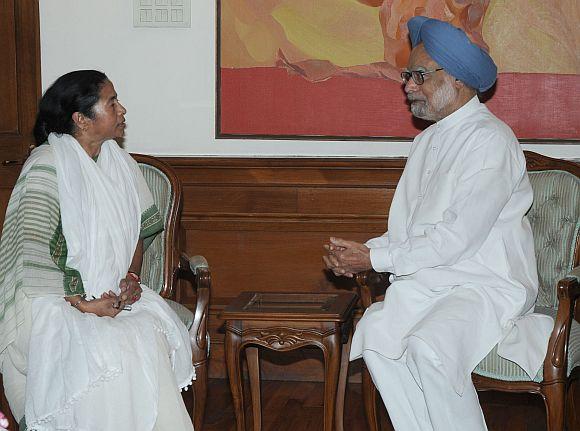 Weeks before the "big bang" decisions on economic reforms, Prime Minister Manmohan Singh had made clear to Mamata Banerjee about the intention to allow Foreign Direct Investment in retail and called her to inform just before the Friday's cabinet meeting but she did not receive the call.
Trinamool pulls out from UPA over fuel hike, retail FDI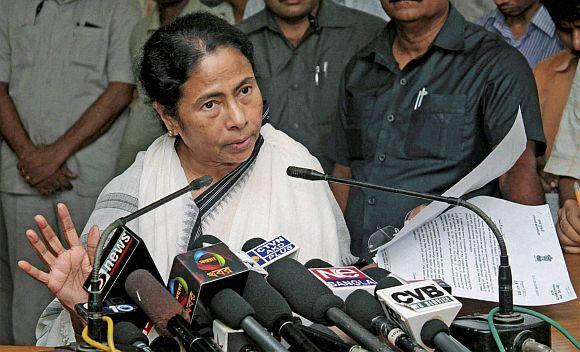 Trinamool Congress chief and West Bengal Mamata Banerjee on Tuesday announced her decision to withdraw from the Congress-led ruling United Progressive Alliance.
Kasab sends mercy petition to President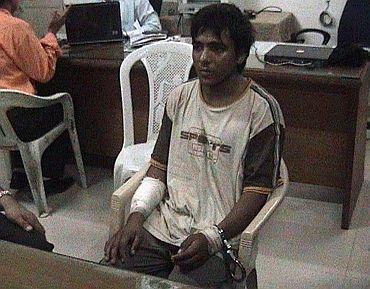 Mumbai terror attack convict Mohammed Ajmal Amir Kasab has moved a mercy petition before the President, over a fortnight after the Supreme Court upheld his death sentence in the 26/11 case.
Can Pakistan direct the Haqqani network AGAINST India?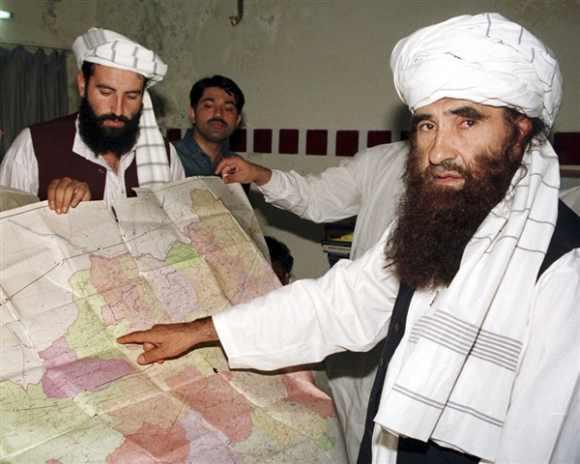 Animesh Roul, a counterterrorism analyst and executive director, Society for the study of Peace and Conflict, New Delhi says that in the aftermath of this ban there could be a retribution strike in Afghanistan and Pakistan, even though Haqqani's firepower is dwindling. In this interview with rediff.com, Roul discusses the Haqqani network and the growing threat of the Indian Mujahideen. The question however is whether the network poses a threat to India or not?
Anti-Islam film: Protests disrupt normal life in Kashmir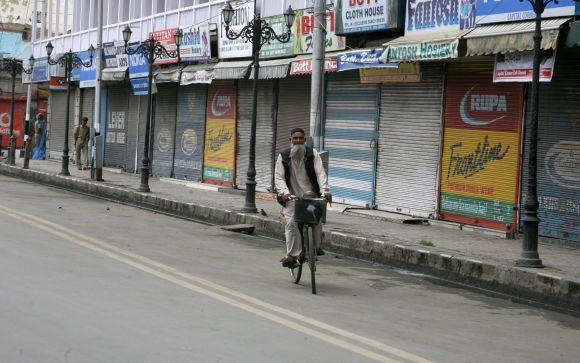 Life in Kashmir valley was on Tuesday crippled by a protest shutdown against the controversial anti-Islam video.
PICS: Suicide bomber kills 9 foreigners in Kabul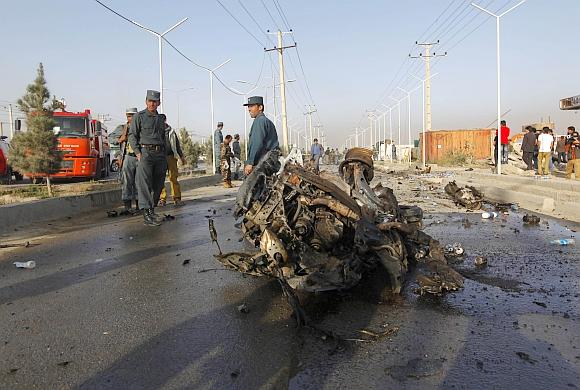 In the second suicide strike in the heavily fortified city of Kabul in the last 10 days, a suicide bomber killed at least 10 people, nine of them foreigners in an early-morning attack on a highway leading to the international airport, officials have said.
AMAZING PHOTOS: A solar eclipse on the Red Planet! National Aeronautics and Space Administration's Curiosity rover has beamed back a picture of its first solar eclipse from the surface of Mars, showing Phobos, one of the two moons orbiting the Red planet, moving across the face of the Sun.
'Hindu intolerance just as bad as Islamic intolerance'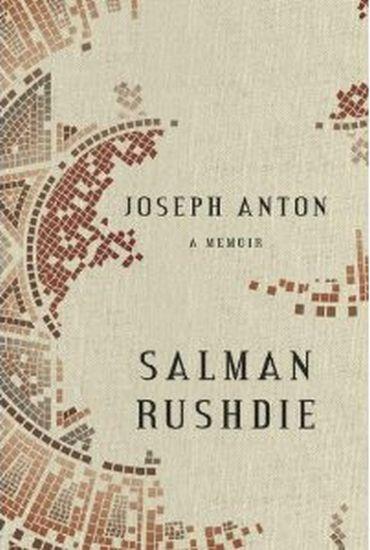 With the help of colossal amount of Saudi oil money and partly the rise of the Ayotalollahs and Shia Islam there has spread this much harsher, more intolerant Islam, says internationally acclaimed writer Salman Rushdie in an interview with CNN-IBN.
How Sonia Gandhi's leadership has failed her party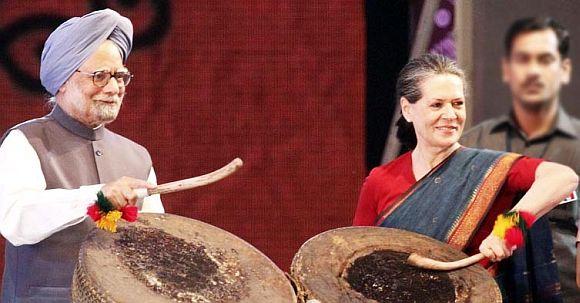 analyzes how Sonia Gandhi's leadership has failed her party, and how India has suffered
Ganeshotsav PHOTOS: Lord Ganesh in many avatars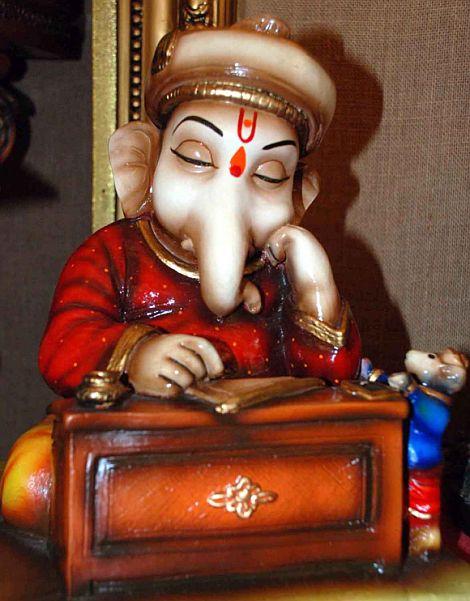 Ganesh Chaturthi is the birthday of Lord Ganesh. On this day, the idol of Lord Ganesh is brought to homes and elaborately decorated outdoor pandals where people pray to the deity.
FDI in retail: Trinamool, BJP will bark, but NOT bite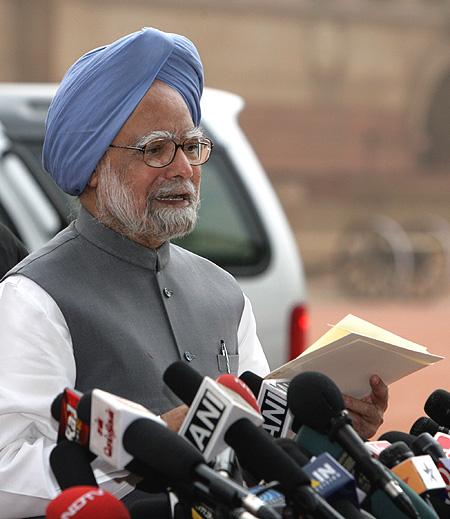 The government may have plumped for FDI in multi-brand retail at this juncture because this is an issue which has also divided the opposition, believes
September 17, 2012
Ghaziabad riots: Police yet to make any arrest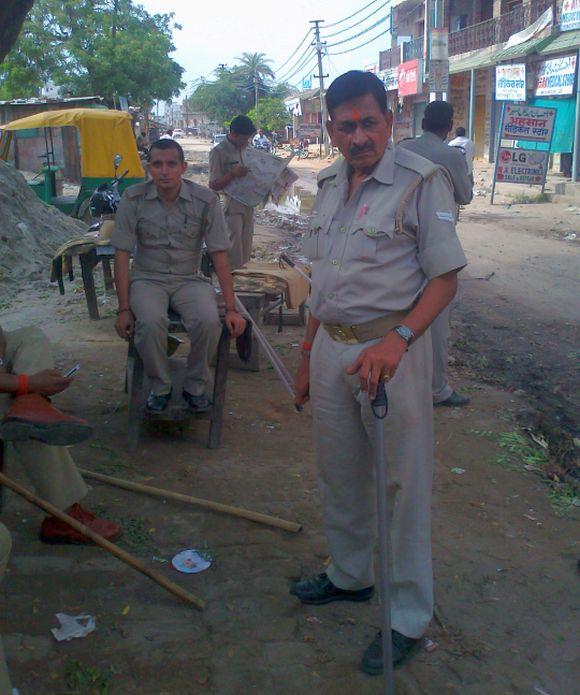 The Uttar Pradesh police is yet to make any arrest even three days after riots broke out in Masuri village in Ghaziabad district of Uttar Pradesh.
PICS: Major fire near Manish market in Mumbai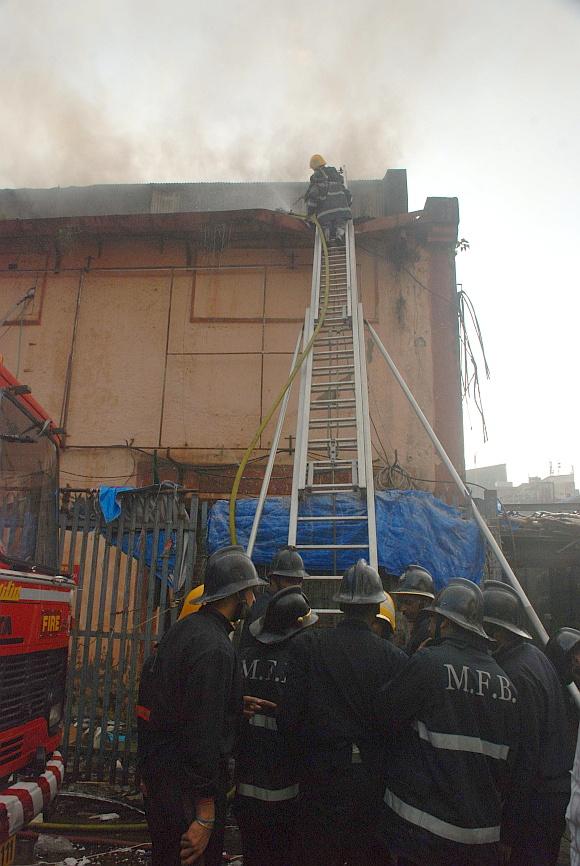 A major fire broke out on Monday at the Yara market in South Mumbai, fire brigade officials said.
'International leader' Rahul can contest in Italy: Modi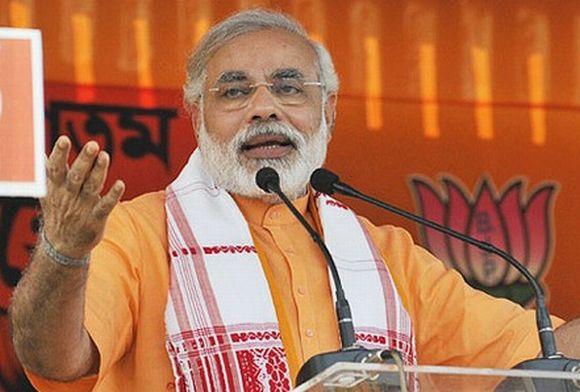 Taking a jibe at Congress general secretary Rahul Gandhi, Gujarat Chief Minister Narendra Modi on Monday said that Congress general secretary Rahul Gandhi is just not a national leader but an 'international leader' and can contest election in Italy also.
India-China: Can the humiliation of 1962 repeat itself?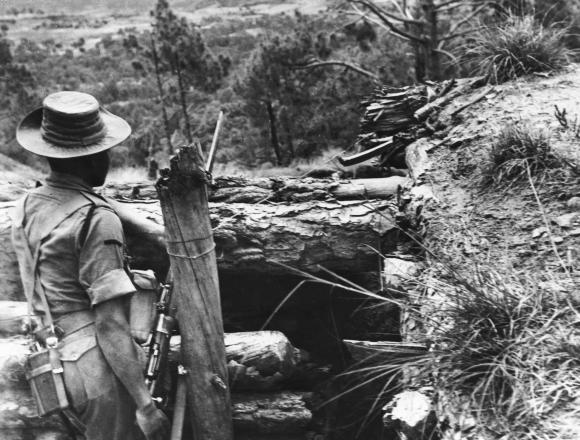 Can the history of our humiliation at the hands of China in 1962 repeat itself? Security expert wonders
Congress is afraid of Narendra Modi, says Venkaiah Naidu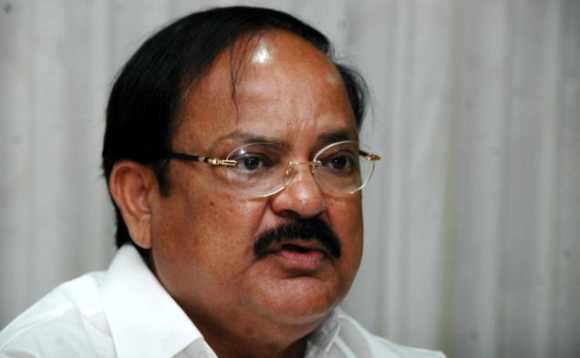 Venkaiah Naidu, former president of the Bharatiya Janata Party, tells Gyan Verma why the party stalled Parliament, why Arvind Kejriwal will find it difficult to sustain a political party and that there is no dearth of prime ministerial candidates in BJP
Six months in office: Akhilesh Yadav a POOR SHOW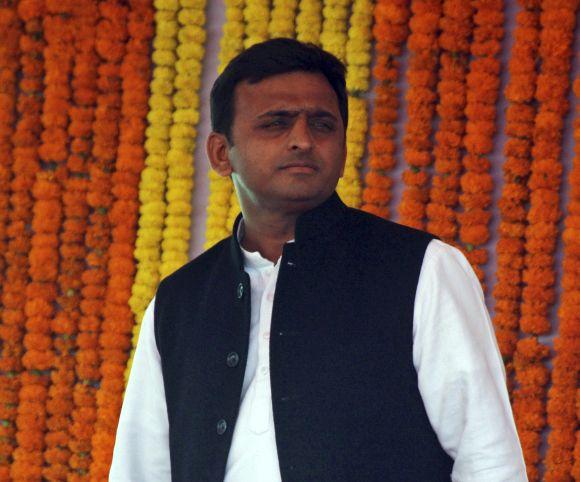 UP chief minister has little to showcase as achievements, save keeping a few promises by his Samajwadi Party, notes .
Police shot dead fisherman 45 km from Kudankulam site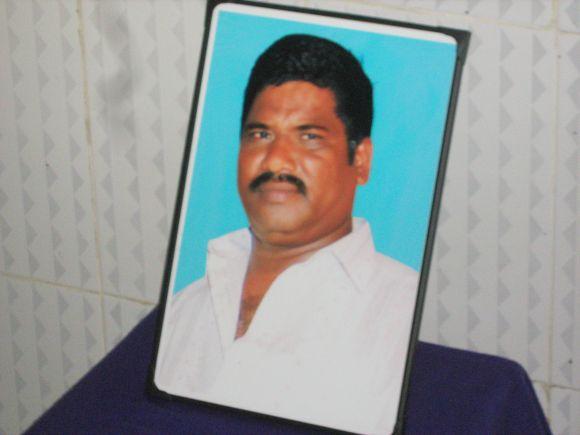 There has to be an enquiry to find out why a fisherman was shot dead 45 kms from the site of the Kudankulam agitation, and also why has the shooter policeman not been suspended yet. reports.
PHOTOS: First glimpse of Lalbaugcha Raja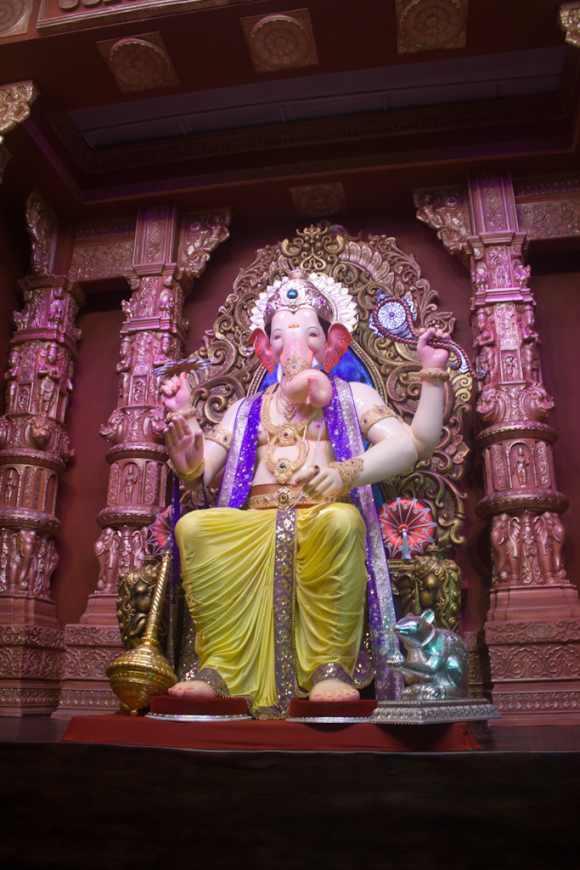 Preparations are in full swing in Mumbai and it readies to welcome its most favourite deity with only two days left for Ganesh Chaturthi. Here's the first glimpse of Mumbai's most famous idol -- the Lalbaugcha Raja.
In a first, Indian tank brigades to defend China border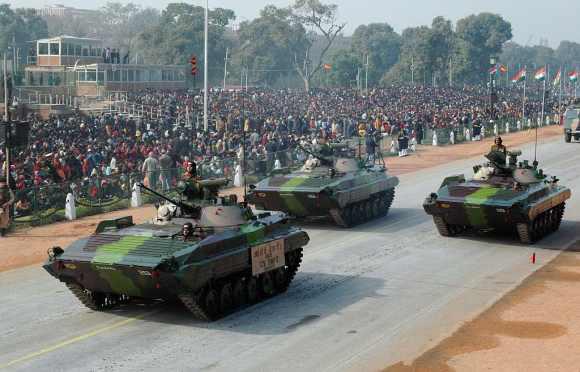 The army's defences on the China border will get a major offensive boost with the impending deployment of two tank brigades, one each in Ladakh and northeast India.
September 15, 2012
Like Bofors, coal issue will soon be forgotten: Shinde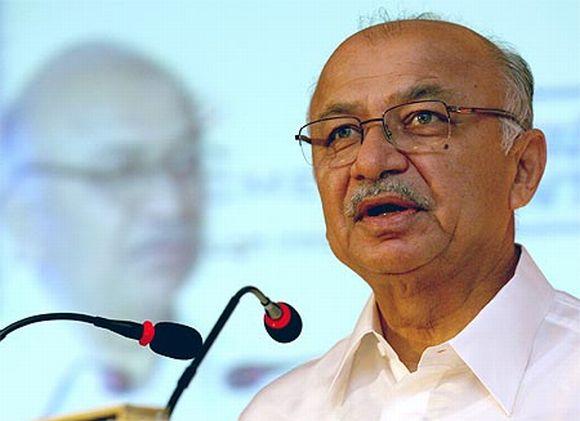 Union Home Minister Sushilkumar Shinde on Saturday said the coal issue will soon fade away from public memory as happened in case of Bofors.
IN PHOTOS: Neil Armstrong now rests at sea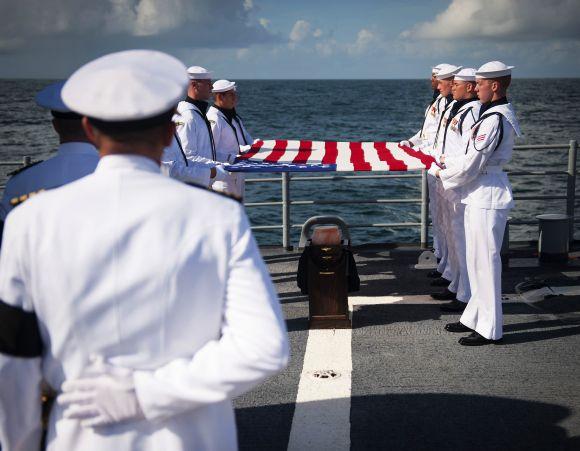 The remains of legendary astronaut Neil Armstrong, the first man to set foot on Moon, were buried at the Atlantic Ocean in a ceremony aboard a US Navy cruiser.
Retail FDI: Is UPA-II coalition in danger of split?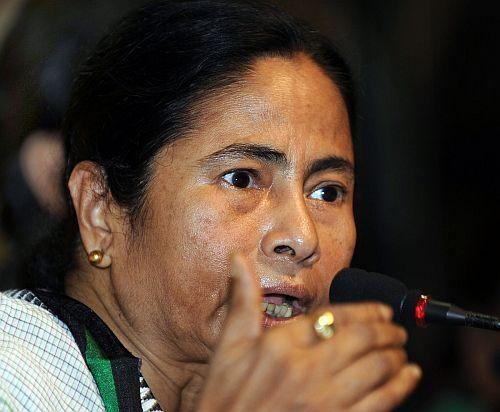 In light of the recent announcement of the government to introduce Foreign Direct Investment in retail sector, the United Progressive Alliance government is facing a backlash from its allies.
PM: Poverty declined, economy grew, BUT...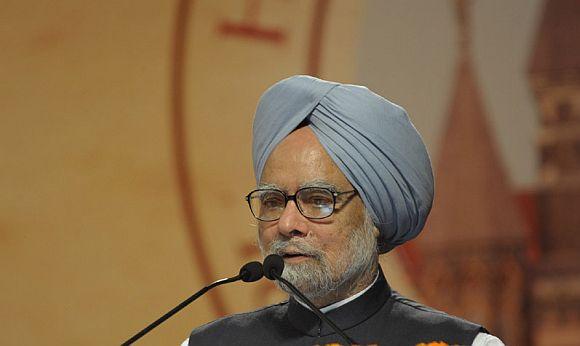 Prime Minister Manmohan Singh on Saturday sought to highlight his government's accomplishments at the meeting of the Planning Commission in New Delhi.
Trailer: Aamir, Kareena's TALAASH
Trailer: Aamir, Kareena's TALAASH
Protestors attack US consulate in Chennai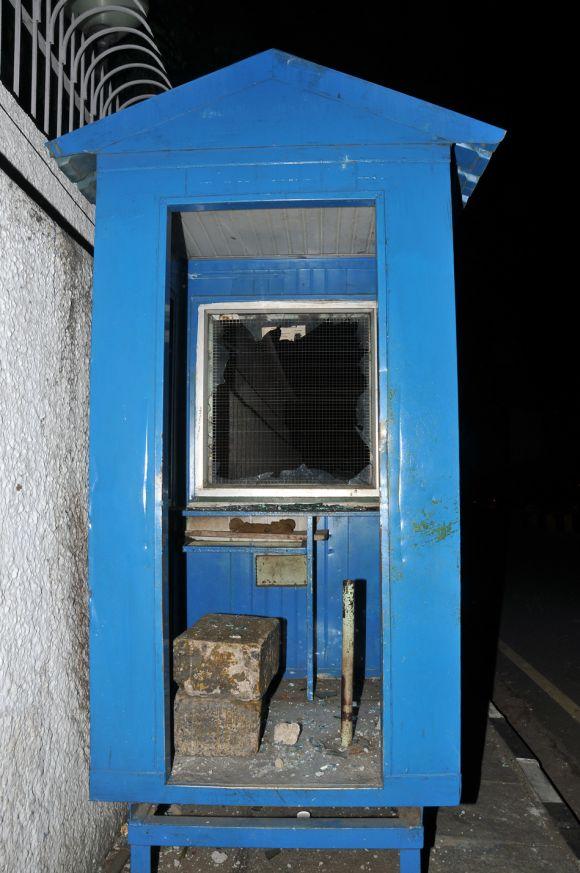 The United States consulate in Chennai was attacked on Friday evening by an angry mob to protest against a controversial anti-Islam video.
September 14, 2012
Indo-Pak ties: Lessons of history, perils in the present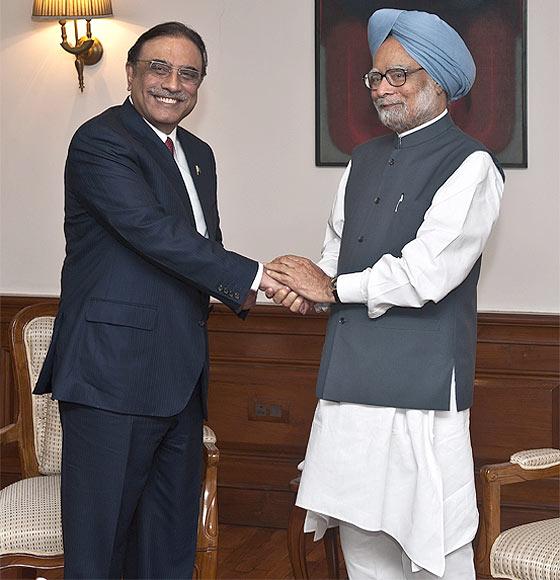 If Pakistan forsakes the use of Islamist terror and other forms of sabotage and subversion as an instrument of state policy against India and accepts the reality and existence of India, then it will find India a more than willing partner, one that will go the extra mile like it has done in the case of Bangladesh, says .
Diesel hike: 'It's a gigantic fraud on the Indian people'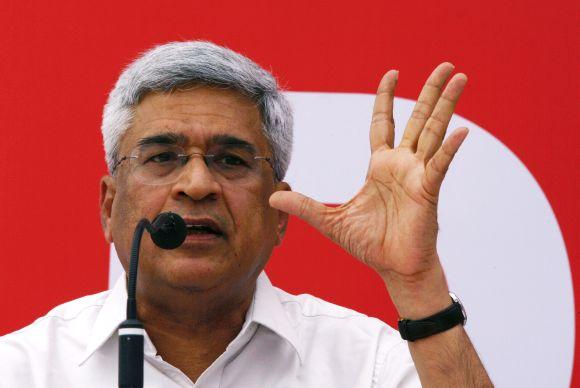 Here's how political leaders reacted to the government's decision to hike the price of diesel by Rs 5 and limit the number of subsidised gas cylinders to six per household per year.
FLASHBACK: US, battered and bruised, around the world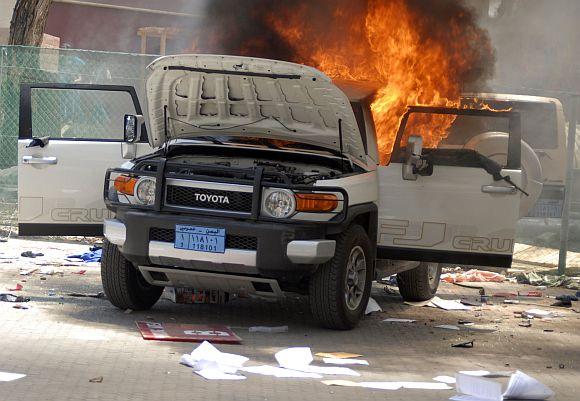 United States President Barack Obama ordered tighter security at American diplomatic posts around the world following the attack on the consulate in Libya that left four Americans dead, including Ambassador Chris Stevens and the the embassy in Cairo. Security threats to US diplomatic missions overseas have always been a concern. Rediff.com takes a look at the dark history of American embassies and consulates abroad.
September 13, 2012
'Life in RAW is not like the Ek Tha Tiger story'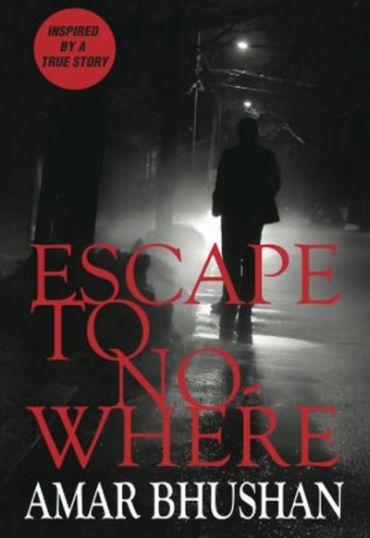 Former Research and Analysis Wing officer Amar Bhushan's book Escape to Nowhere is nothing short of a thriller. It presents a scary picture of what happened or even happens within India's elite intelligence agency.
Is there an alternative to Narendra Modi and his policies?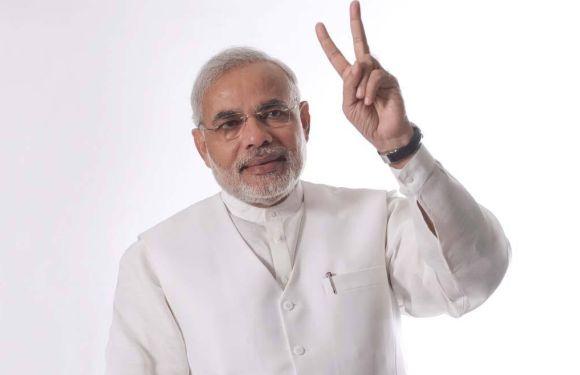 Narendra Modi has been in power in Gujarat for a decade now. Has the time not come to discourage the trend towards a personality cult by trying an alternate leader, asks
IN PHOTOS: 10 most endangered species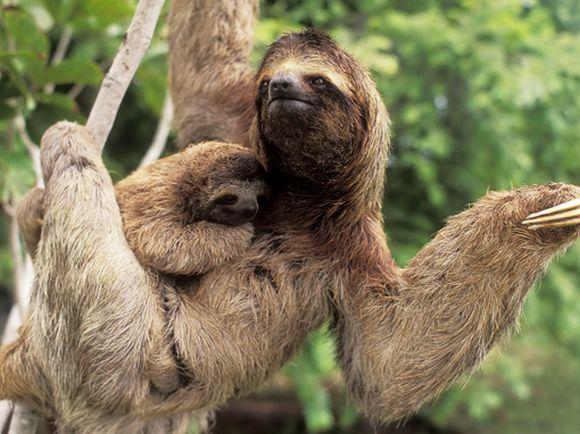 The Zoological Society of London (ZSL) and IUCN, the International Union for Conservation of Nature on Tuesday released a list of 100 species closest to extinction.
5 high profile sedition cases in India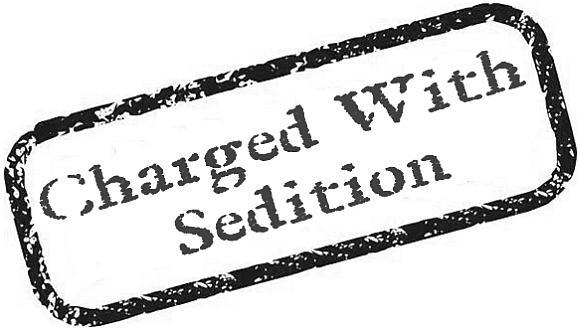 We list a few cases where individuals were charged with sedition resulting in a fierce public debate.
September 12, 2012
PHOTOS: Angelina Jolie visits Syrian refugees in Lebanon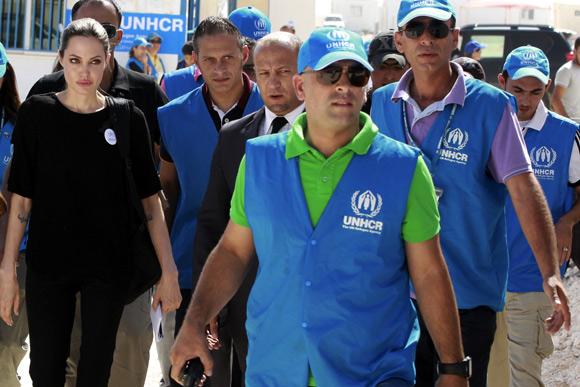 Hollywood star Angelina Jolie visited Syrian refugees in Lebanon as part of a regional tour to draw attention to their plight.
Cartoonist Trivedi out of jail, vows to fight sedition
Cartoonist Aseem Trivedi, facing the charge of sedition among others, on Wednesday walked out of jail a day after the Bombay high court ordered his release on bail and vowed to intensify his campaign for scrapping of the sedition law.
Impressions from Pakistan: 'Send us your prime minister'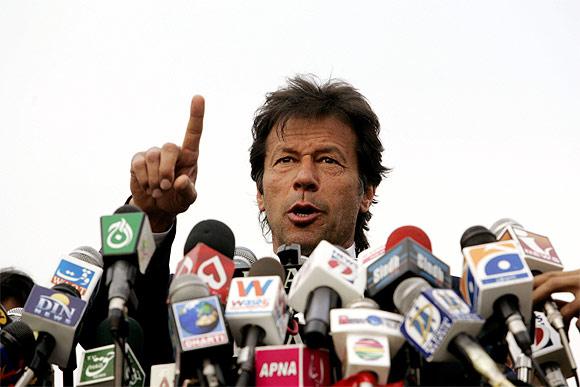 , who visited Islamabad and Lahore to cover the visit of External Affairs Minister SM Krishnato Pakistan last weekend, returned with these impressions of the neighbouring country who India is trying to befriend after more than half a century of mutual hostilities
'Govt hospital staff still think HIV is contagious'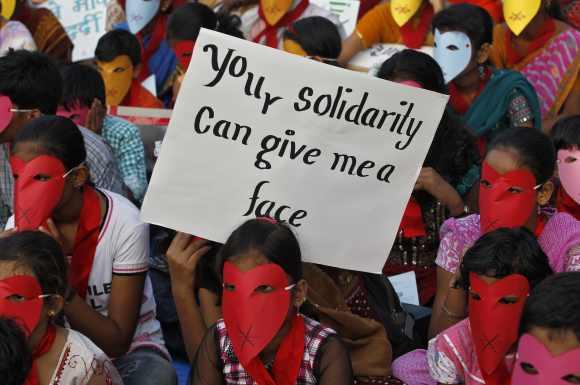 26 years after the first HIV+ case in Tamil Nadu, patients continue to be shunned and discriminated against. brings you the plight of such women from across the state.
PICS: 314 killed in massive factory fires in Pak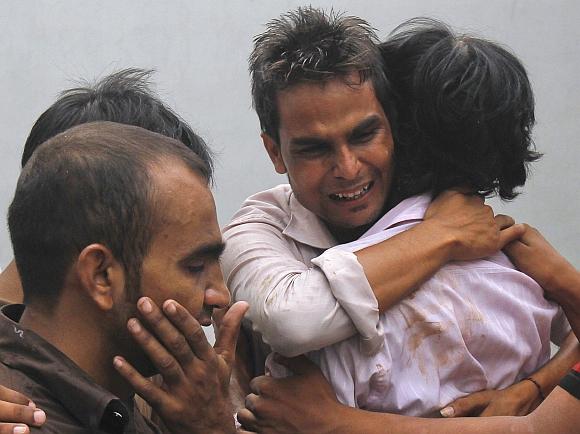 At least 314 people, including women and children, have been killed in a pair of devastating fires that engulfed a garment factory in Karachi and a shoe unit in Lahore in one of the worst industrial mishaps in Pakistan.
The growing menace of the 'educated' terrorist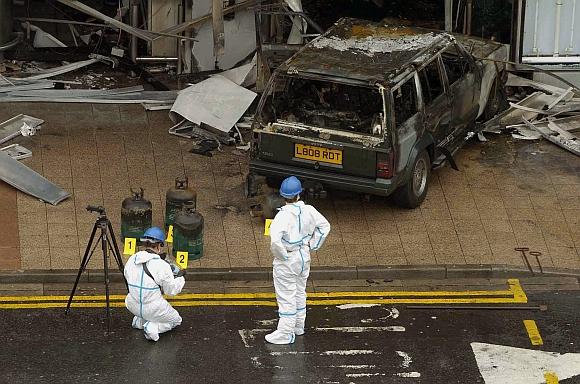 There have been a lot of incidents involving educated terrorists, but off late, the trend of rising self-motivated groups is becoming a cause of growing concern, says
Rahul Gandhi, the soon-to-be mantri?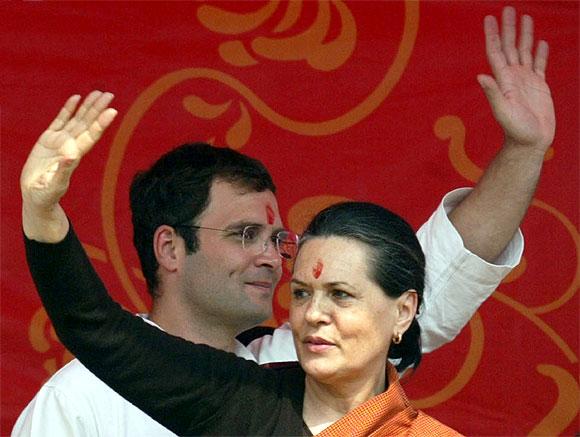 Pakistan's surprise for Prime Minister Manmohan Singh. Why is President Mukherjee homesick? Did India's home minister make children cry? All this and more in this week's Dilli Gupshup.
With UPA looking down, Oppn leaders jostle for next PM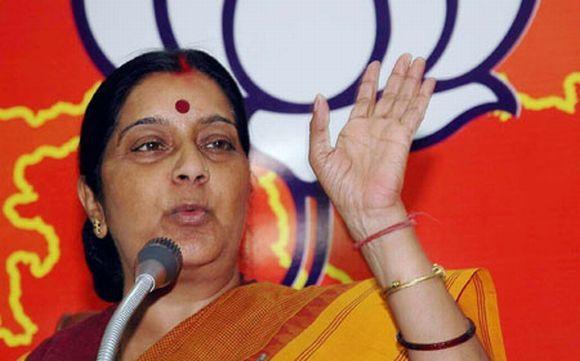 Sushma Swaraj, Narendra Modi, Arun Jaitley, Jayalalithaa, Mulayam Singh or may be even Advani: positioning for prime ministership is the flavour of the current season, notes .
PIX: US ambassador to Libya killed by protesting mob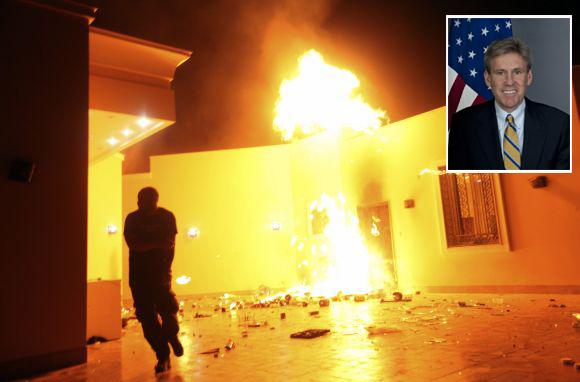 Anti-US protests against an American-produced film which allegedly insults Prophet Mohammed, took a violent turn in the Middle East as the US embassy in Cairo was attacked and its consulate at Benghazi in Libya was set on fire, killing one American consular official.
In PHOTOS: The peaceful and picturesque Kashmir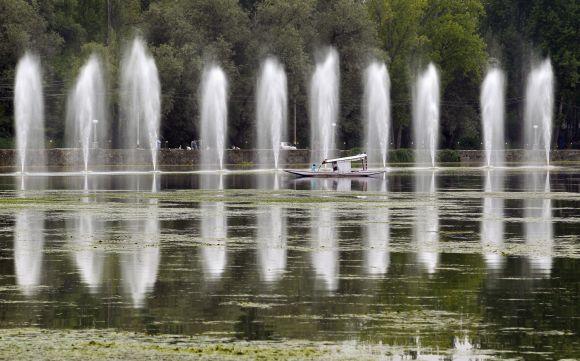 Here are glimpses into the lives of Kashmiris, who live in a place described as paradise on earth.
September 11, 2012
PHOTOS: On 11th anniversary solemn US looks back at 9/11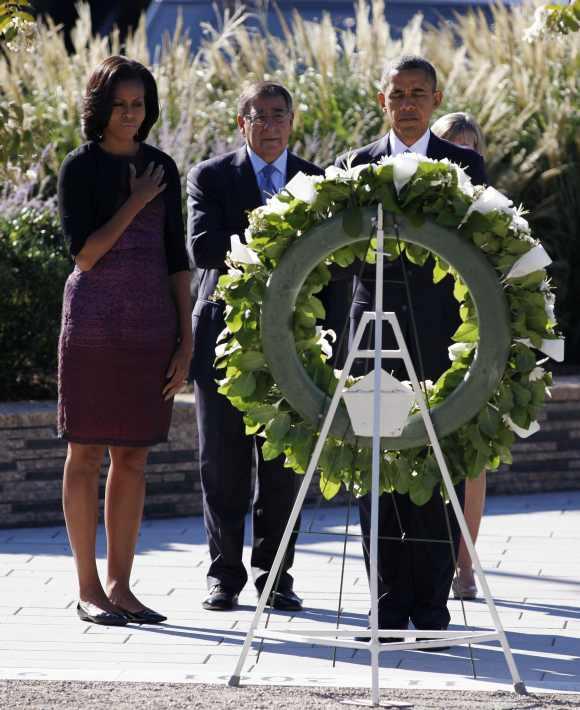 Hundreds of Americans, including victims' families, gathered on Tuesday at Ground Zero in New York, the Pentagon, Pennsylvania and Washington to remember nearly 3,000 victims of the worst terrorist attacks in United States history that devastated the country 11 years ago.
'Difficult to find definitive answers in Osama raid'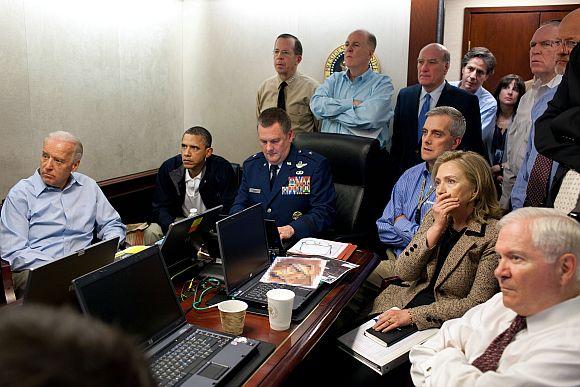 The anxiety not to undertake any operation from the Indian side that might trigger off panic reactions by Pakistan against India continues to be an important element in US covert action planning in this region, says .
PHOTOS: Rahul visits relief camps in violence-hit Assam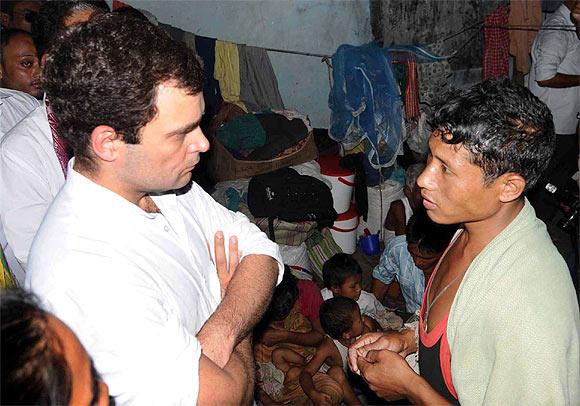 Congress General Secretary Rahul Gandhi on Tuesday visited violence-displaced people lodged in three relief camps in Kokrajhar, Chirang and Dhubri to gauge the rehabilitation measures undertaken by the administration.
'Thanks a lot': Rushdie on India's ban on Satanic Verses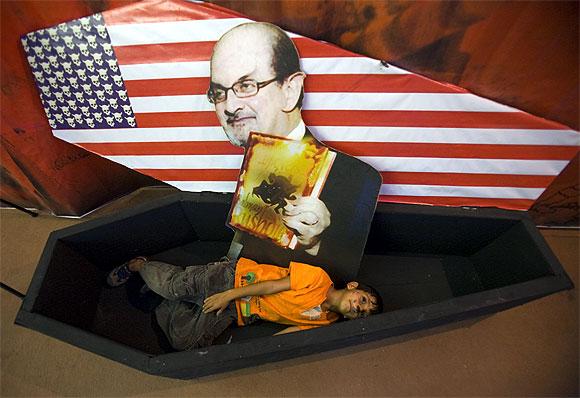 Salman Rushdie's book The Satanic Verses was banned by India four months before Iran's Supreme leader late Ayatollah Khomeini issued a fatwa for his killing without any proper examination or a judicial process, writes the controversial author in his memoirs.
Jeet Thayil on Man Booker shortlist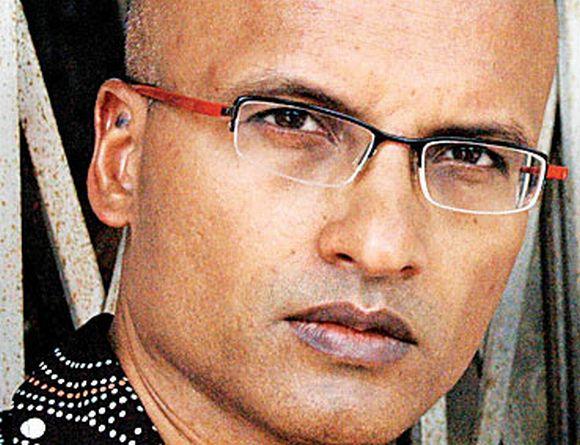 Indian writer an Jeet Thayil's first novel Narcopolis, described as a compelling tale of Mumbai's hazy world of opium addiction, has made it to the six-author shortlist for the Man Booker Prize 2012 announced on Tuesday.
Minister's guards held for bashing Srinagar traffic cop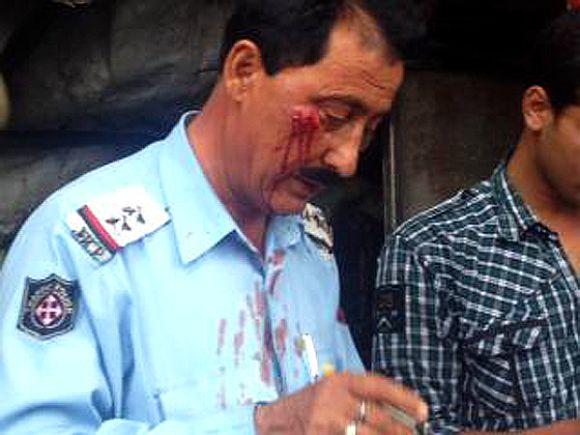 Two security guards of a senior Jammu and Kashmir minister were arrested after they roughed up a traffic police officer in summer capital Srinagar on Monday.
Criminal dereliction of duty led to Assam riots: Report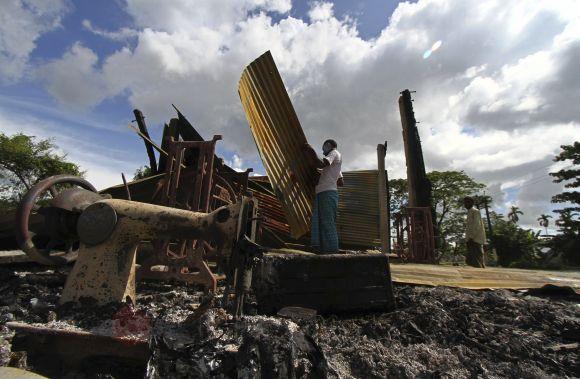 Were the Assam riots preventable but not prevented? A detailed report in this regard suggests that the army was not deployed in the riot affected areas which made the situation even more chaotic than what it already was, reports .
For ISI, US is a BIGGER enemy than India: Dr Afridi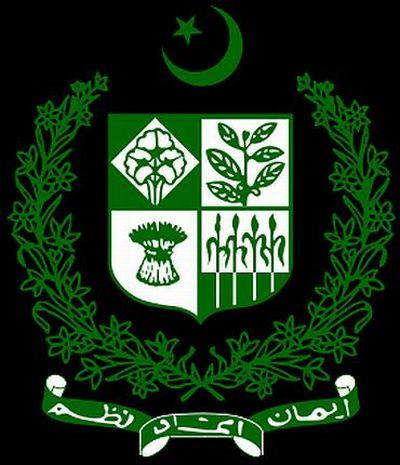 Pakistan's powerful spy agency Inter Services Intelligence regards the United States as its "worst enemy" and Islamabad's claim that it is cooperating with Washington is a sham to extract billions of dollars in aid, jailed Pakistani doctor Shakeel Afridi who helped the CIA trace Osama bin Laden has said.
'Only 13 per cent Indians hold favourable opinion on Pak'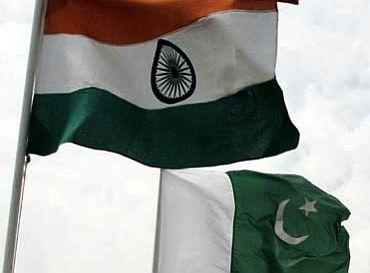 While significant effort is being made by governments of both India and Pakistan to better ties, a majority of people in both countries continue to have an unfavourable view of the other, an opinion poll conducted by a US-based research centre has found.
Journalists must not cross 'Lakshman rekha': SC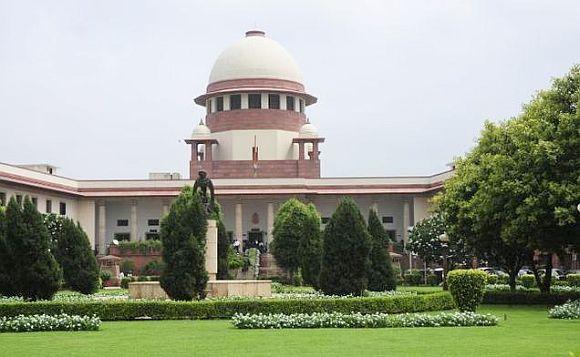 The Supreme Court on Tuesday laid down a constitutional principle where aggrieved parties can seek from appropriate court the postponement of the publication of court hearings and a decision taken on a case-by-case basis.
PHOTOS: Stunning views of the sky at night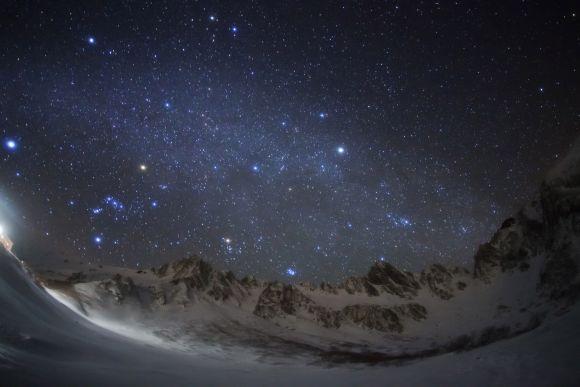 Check out 14 entries to the 2012 Astronomy Photographer of the Year competition
Revealed: How much top political parties earned in 7 yrs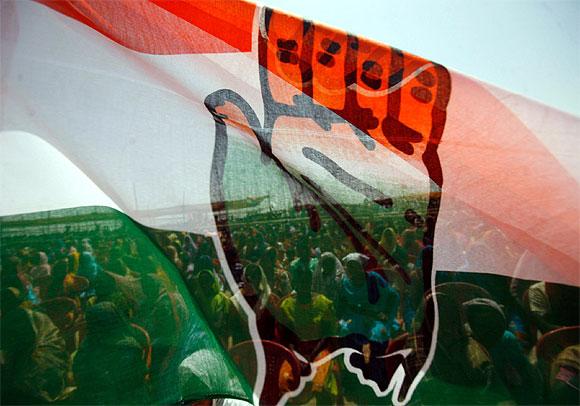 Political parties in India have 'earned' a whopping Rs 4,662 crore through donations and other sources since 2004 with the ruling Congress at the top with an income of Rs 2,008 crore followed by the Bharatiya Janata Party at Rs 994 crore.
September 10, 2012
Cartoonist held for seditious posters sent to jail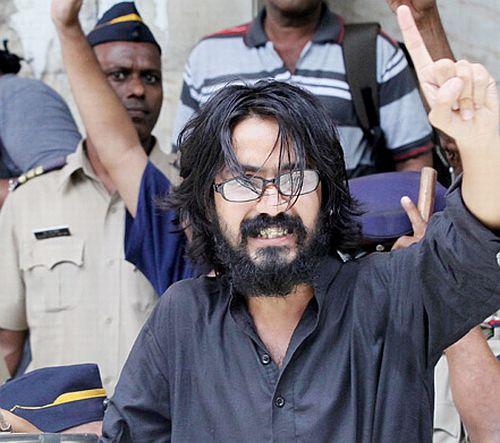 Charged with sedition, Cartoonist Aseem Trivedi was on Monday sent to jail for two weeks by a Mumbai court after police said it did not require his custody anymore two days after his arrest that has sparked an outrage.
Madhya Pradesh govt bows before jal satyagrahis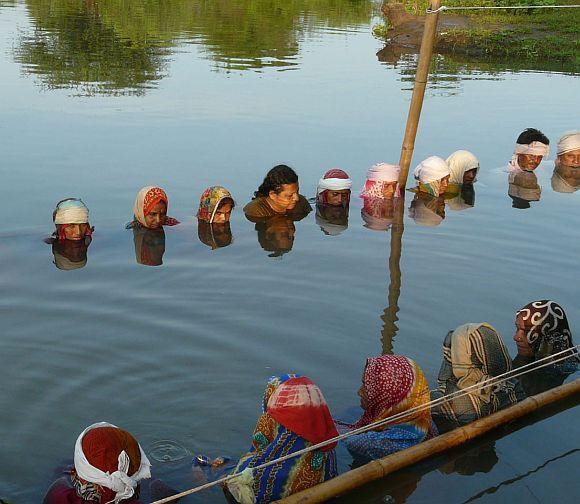 Even when there is a law or a government rehabilitation policy, there is no guarantee it would be implemented. The 50 men and women standing in chin-deep water in the fish-infested Narmada, near the Omkareshwar dam project, would vouch for this.
Taliban issues 'kill notice' for Prince Harry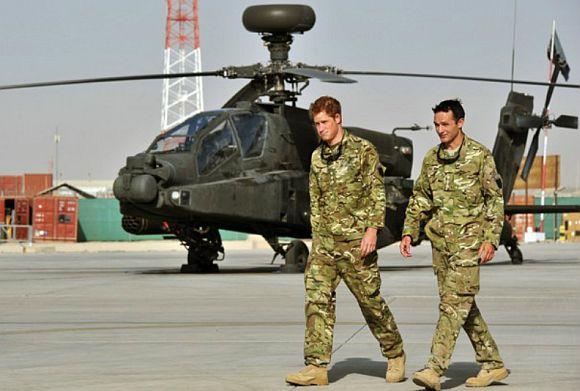 The Taliban on Monday threatened to kill Britain's Prince Harry, who is serving a fresh deployment in Afghanistan as an Apache attack helicopter pilot, four years after his previous battle stint in the war-torn country was cut short over similar threats.
Teenager's Rs 2,657 camera takes stunning earth PHOTOS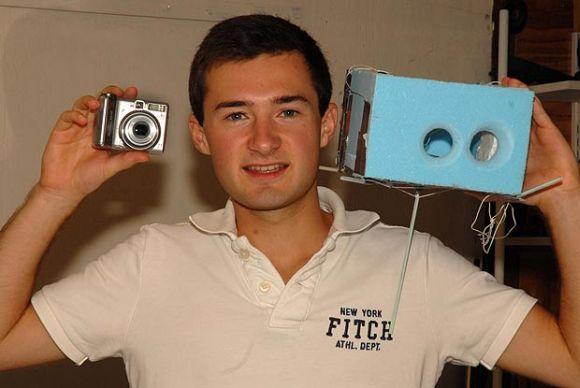 While NASA might spend millions to take snaps of the Earth, a teenager in the UK has captured stunning images of the planet by floating a second-hand camera worth 30 pounds (Rs 2,657) in to space using a balloon.
In PHOTOS: When Obama got a giant bear hug!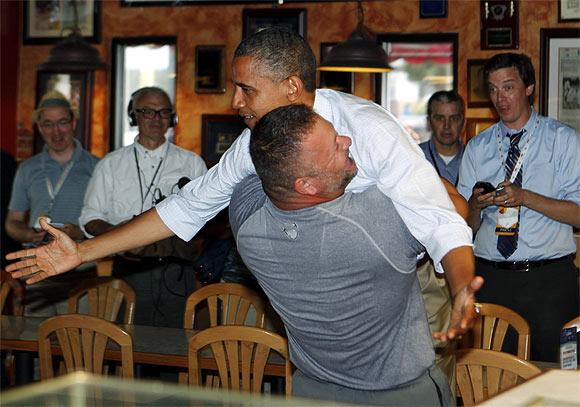 Campaigning United States President Barack Obama was lifted about a foot off the ground in a giant bear hug by a pizza shop owner in Florida.
Taliban lays Facebook honey trap in Afghanistan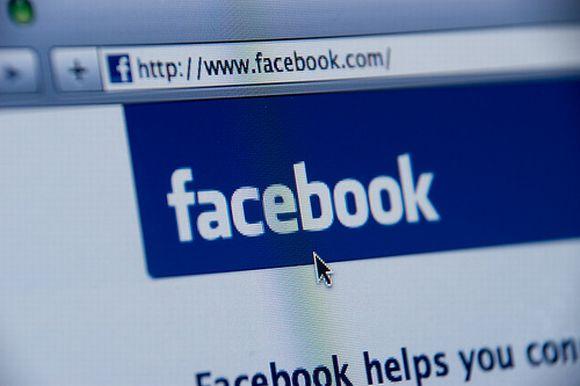 Taliban insurgents are posing as 'attractive women' on Facebook to befriend coalition soldiers for gathering sensitive intelligence about operations in Afghanistan, an Australian government report has warned.
Kudankulam stir turns violent, 1 killed in police firing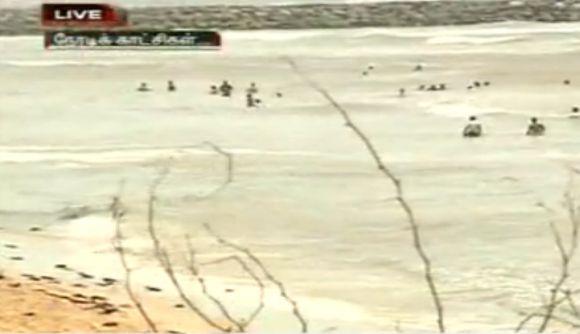 Police on Monday fired teargas shells to disperse anti-nuclear protesters, who again tried to lay siege to the nuclear power plant in Kudankulam demanding a halt to the loading of enriched uranium in the reactor.
'A bomb doesn't discriminate between Hindus and Muslims'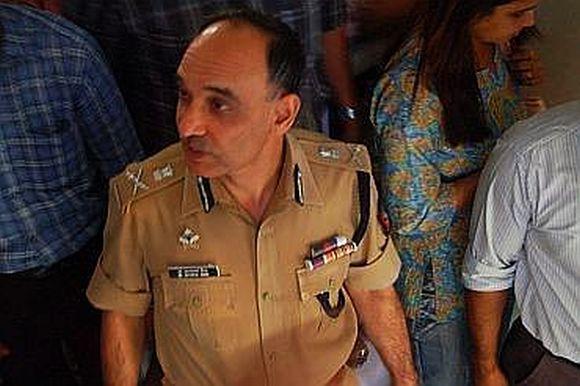 In his first exclusive interview since he took charge as the Mumbai police commissioner, Dr Satyapal Singh fields a volley of uncomfortable questions from
50 protestors in chin-deep water wait to be heard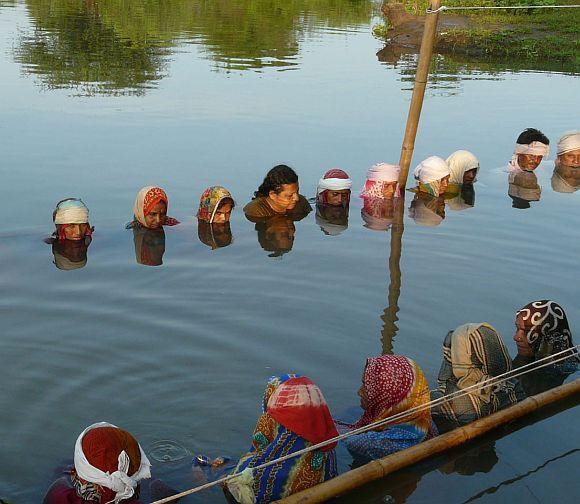 Even when there is a law or a government rehabilitation policy, there is no guarantee it would be implemented. The 50 men and women standing in chin-deep water in the fish-infested Narmada, near the Omkareshwar dam project, would vouch for this.
September 09, 2012
Thackerays are 'infiltrators' in Maharashtra: Lalu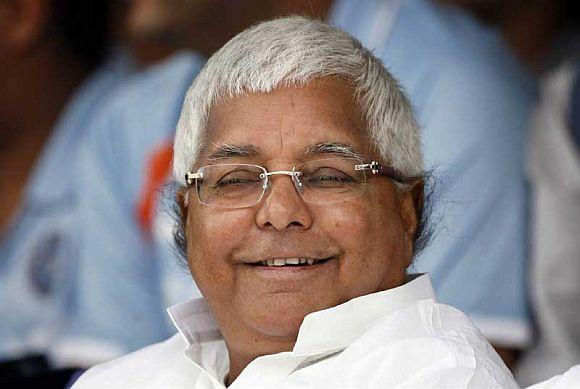 Hitting out at Shiv Sena patriarch Bal Thackeray and his family members for targetting Bihari migrants in Maharashtra, Rashtriya Janata Dal chief chief Lalu Prasad Yadav on Sunday claimed that the Thackerays were infiltrators as their forefathers had hailed from Bihar.
PM's assets remain the same but value doubles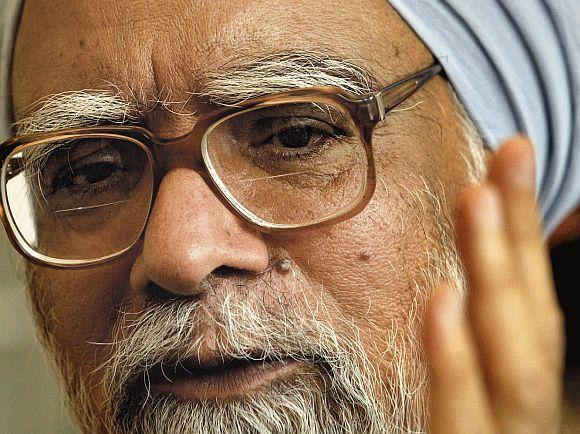 Prime Minister Manmohan Singh has assets worth around Rs 10.73 crore, double that of last year, but a number of his cabinet colleagues are much richer than him.
PICS: India launches 100th space mission successfully
It was a historic day for the Indian Research Space Organisation on Sunday, says
September 08, 2012
Will NOT allow Pak cricketers to play here: Thackeray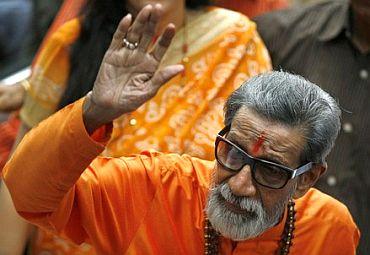 Days after his nephew Raj opposed -- albeit briefly -- a TV show featuring Pakistani artistes, Shiv Sena chief Bal Thackeray on Saturday said he would not allow Pakistani cricketers to play in India.
Krishna meets Khar, pushes for justice for 26/11 victims
External Affairs Minister S M Krishna began crucial talks with his Pakistani counterpart Hina Rabbani Khar on Saturday to review the second round of resumed dialogue with issues like terrorism to be on top of the agenda. He pushed for justice for 26/11 victims.
No plans to designate Pak a state sponsor of terror: US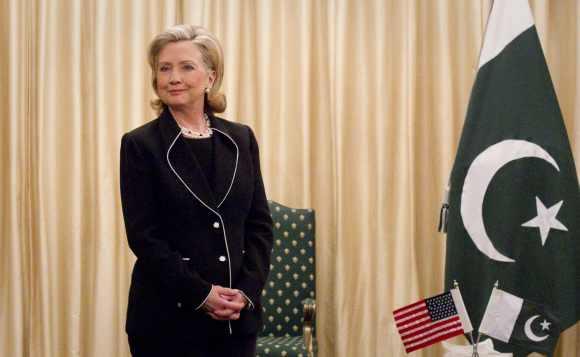 There is no move by the United States to begin the process of designating Pakistan as a state sponsor of terrorism, officials said, after the Secretary of State Hillary Clinton informed the Congress that the Haqqani network is being designated as a global terrorist organisation.
Watch: The BEST videos of the week
Watch: The BEST videos of the week
IN PHOTOS: When Putin FLEW with Siberian cranes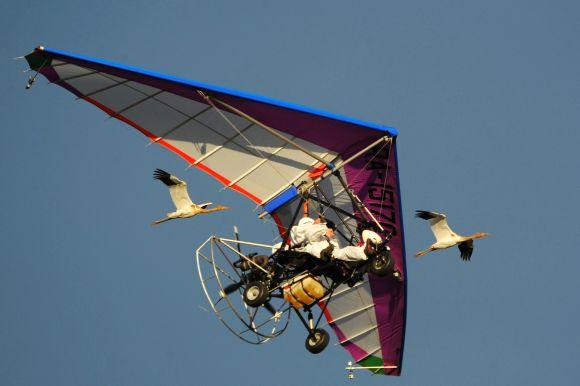 Russian President Vladimir Putin, known for his bizarre and macho stunts, on Wednesday flew a motorized hand glider to lead a flock of endangered Siberian white cranes as they migrated to Asia.
September 07, 2012
Shashi Tharoor: We are all minorities in India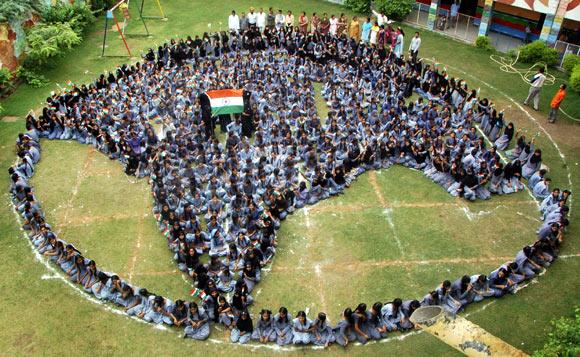 Indian nationalism is not based on language, or geography, or ethnicity, or religion, but is that of an idea of an ever-ever land -- emerging from an ancient civilisation, united by a shared history, sustained by pluralist democracy, says in the 5th annual lecture on 'Who is an Indian? A nation of minorities' organised by the National Commission of Minorities
Pix: Prince Harry swaps Vegas for Afghan frontline
Prince Harry, known as Captain Wales in the British military, on Friday arrived at Camp Bastion in Afghanistan's Helmand province to start an operational tour as an Apache helicopter pilot, the defence ministry said in London.
India must look at issues 'unemotionally': Khar
Pakistan Foreign Minister Hina Rabbani Khar, who will hold talks with her Indian counterpart S M Krishna over the weekend, on Friday expressed hope that the two Asian neighbours would normalise relations.
ISI, DGFI plan to bleed India using Bangladeshi migrants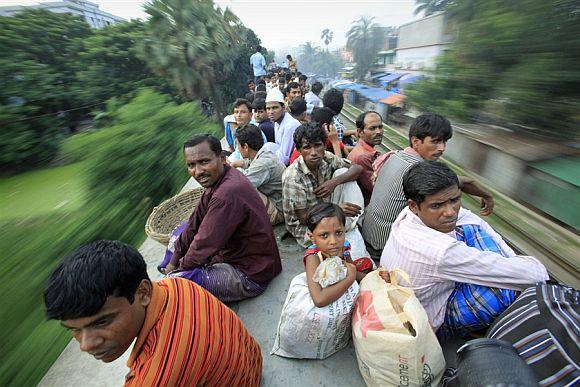 analyses the threat that illegal immigrants from Bangladesh are posing for country
In PHOTOS: NASA's Curiosity rover 'sniffs' Martian air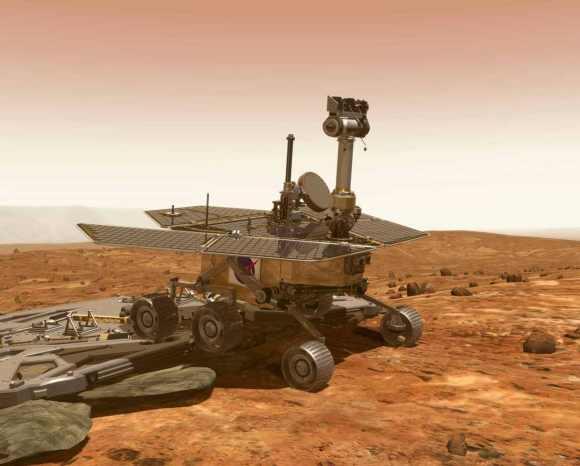 NASA's Mars rover Curiosity has sucked Martian air into its big Sample Analysis at Mars instrument to reveal the concentration of different gases.
After days of turmoil, Monsoon Session is OVER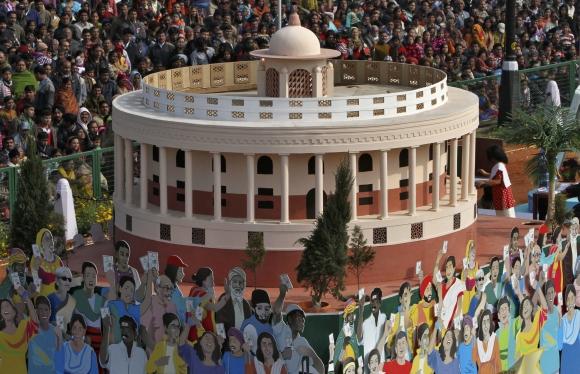 The month-long Monsoon Session of Parliament will end on Friday and it may have just been one of the least productive sessions of all time, as the logjam over the coal blocks allocation paralysed the House.
America, the journey will NOT be easy: Obama
In a strongly worded speech to the Democratic National Convention in Charlotte , United States President Barack Obama has sought a second term as the leader of the free world.
Voices from northeast: 'The scare will always remain'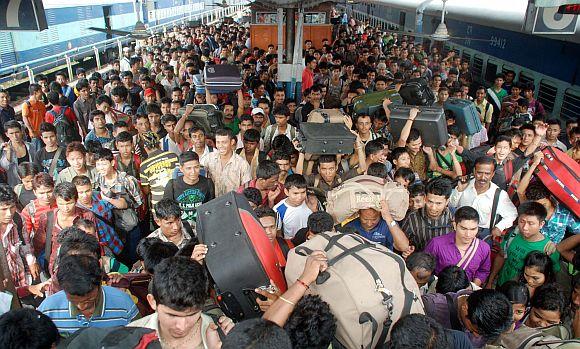 reports on how students from the northeast, who fled Bengaluru after rumours of attacks on them in retaliation of Assam riots, are coping with the situation now that the tension has eased and many who fled the city have started trickling back.
Has the Internet worked for India? Not really!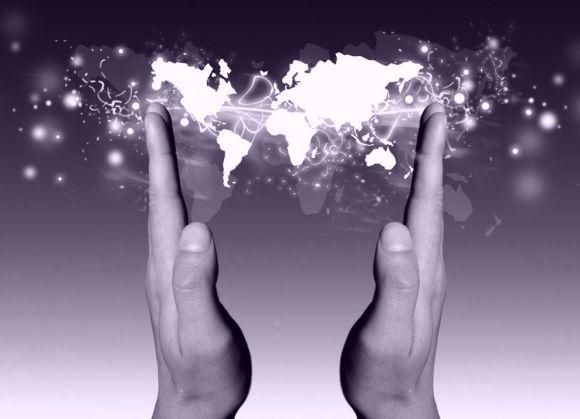 Let's see which are the countries that made it to the top and bottom of the web index list and what are the possible reasons behind their ranking.
September 06, 2012
No need to form new party, declares Anna Hazare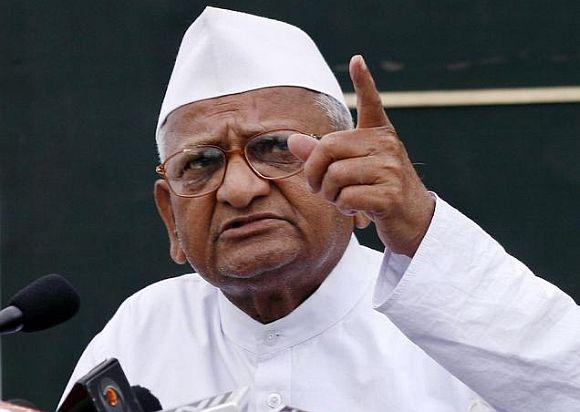 In a statement that took his former teammates by surprise, Anna Hazare on Thursday said there was no need to form a party or contest elections but instead work for an "alternative".
'Companies grabbed free coal, now they want to profit'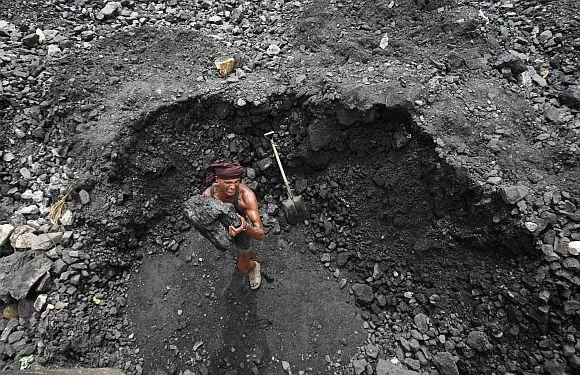 Bharatiya Janata Party MP Hansraj Ahir, who has been at the forefront in exposing the scandalous free allotment of coal blocks by the United Progressive Alliance, explains the modus operandi of the coal scam in the second and final part of his interview with rediff.com's .
MUST READ: Clinton's rocking speech on 'cool' Obama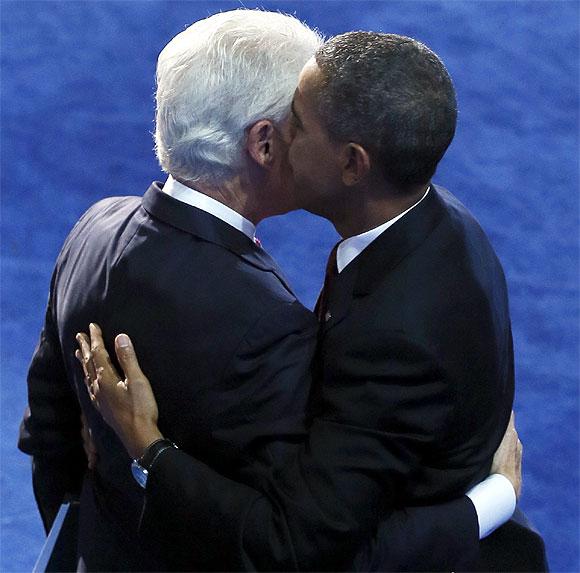 At the Democratic National Convention in Charlotte, former United States President Bill Clinton once again displayed his skills as an extraordinary orator when he took the stage to bat for President Barack Obama.
In PHOTOS: Sunita Williams creates record with spacewalk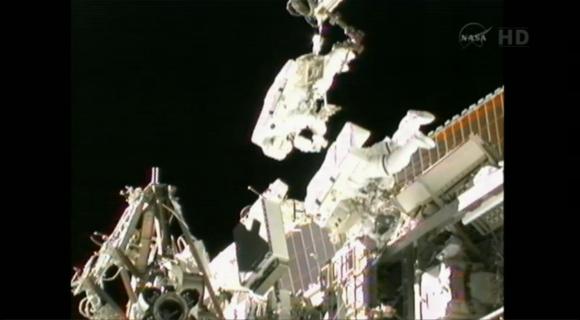 Indian-American National Aeronautics and Space Administration astronaut Sunita Williams and her Japanese counterpart Akihiko Hoshide have successfully restored power to the International Space Station on their second attempt.
PM's DEFECTIVE media strategy exposed again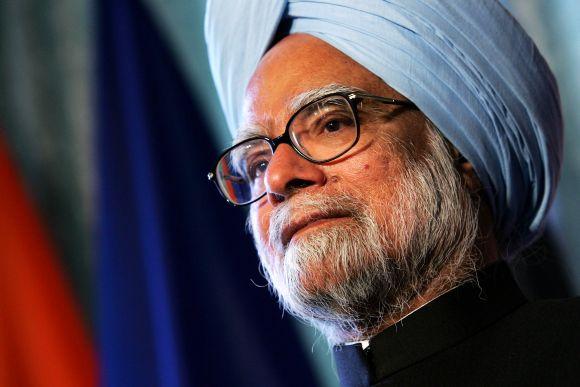 During the last one year, there has been an increasingly negative projection of Prime Minister Manmohan Singh partly due to his bad style of leadership at a time of cascading crises and partly due to the lack of interactions between the media and the prime minister or senior officials of his office, notes .
India to spend Rs 1,00,000 cr on home-made missiles!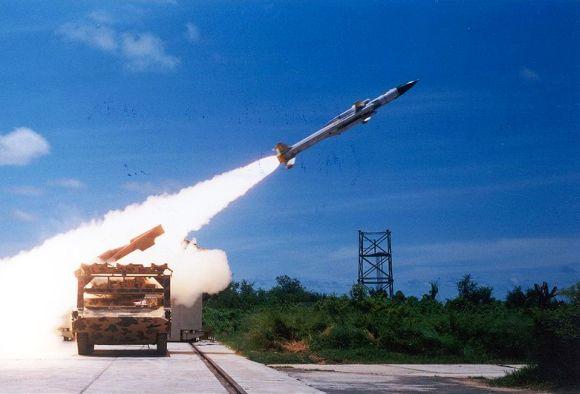 Top DRDO scientists say indigenous missiles would cost barely half as much as a foreign alternative, reports .
September 05, 2012
The 2 MPs who brought shame to Parliament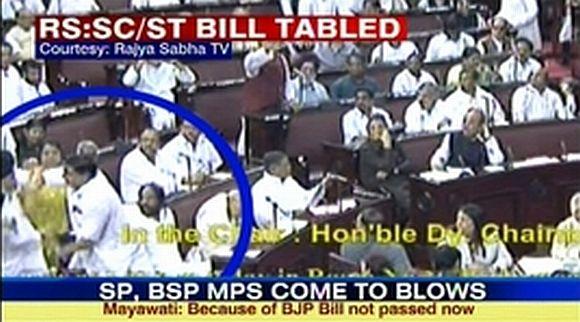 Even as the Parliament was paralysed for the 11th day over the coal block allocation, the unruly side of its two of its members shocked the nation on Wednesday.
PHOTOS: 54 dead in blaze at Sivakasi fireworks unit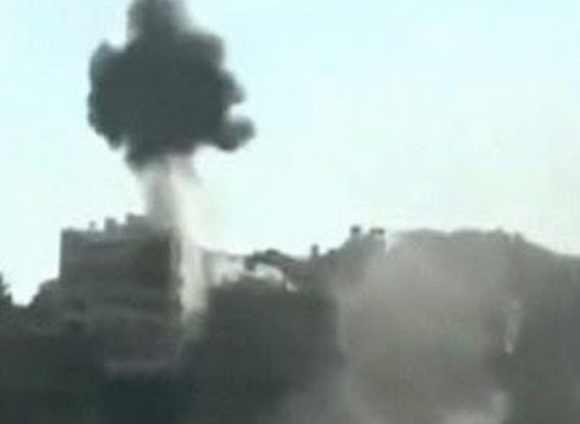 In one of the worst fire tragedies in Tamil Nadu, 54 persons were charred to death and 50 others injured on Wednesday when a devastating blaze swept through a cracker factory complex at nearby Mudhalipatti.
Krishna will have to SHOW his serious intent to Pak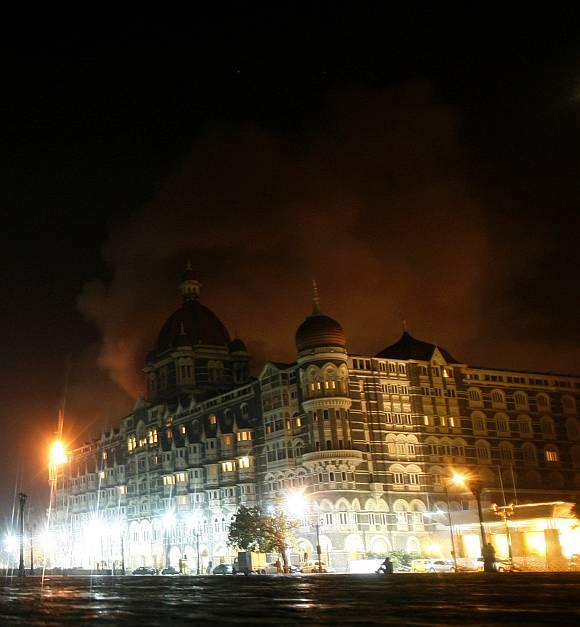 Every time our diplomats say before they land in Pakistan that they have got clinching evidence of Pakistan's role in the 26/11 attack, and each time, the retort been: 'give us more proof'. As External Affairs Minister S M Krishna embarks upon a visit to Pakistan, the talks would again focus on terrorism and the 26/11 attack in Mumbai, says
I love Obama more than I did 23 years ago: Michelle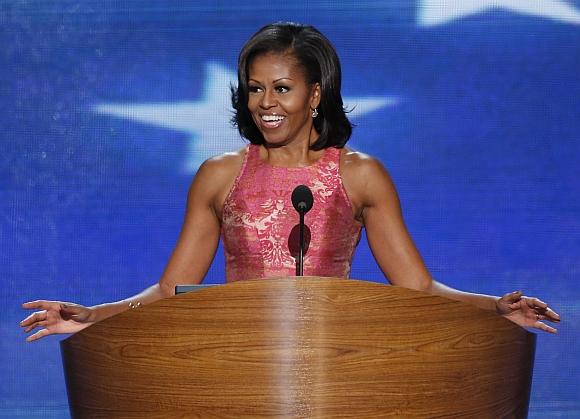 United States First lady Michelle Obama has said that the four years of presidency has not changed the personality of Barack Obama and she loves her husband today more than she did when they married 23 years ago.
MUST READ: Delhi on world's most hated cities list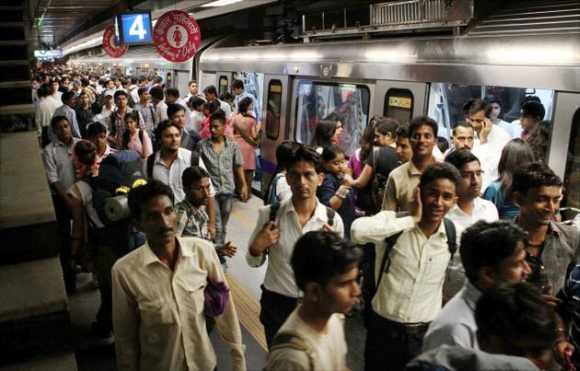 A recent survey conducted by CNNGo lists the ten most hated cities in the world. Interestingly, some of these cities are ranked as the most livable but they continue to be the most hated.
REWIND: 10 best images from the last 24 hours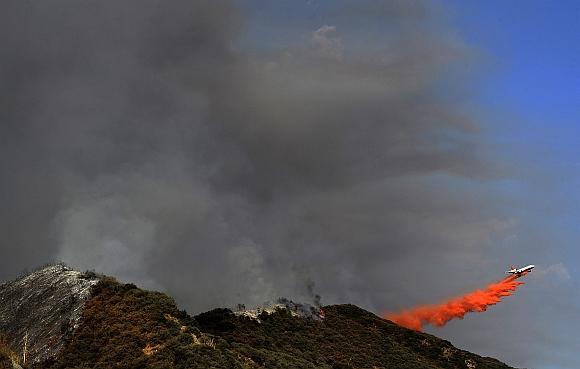 We bring you some of the best photos from around the world in the last 24 hours.
Forget Pak, let's first strengthen our internal security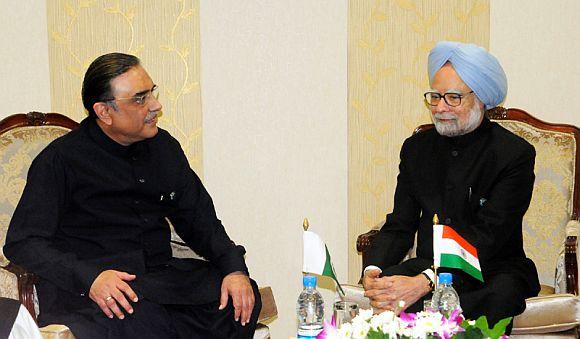 Let us not expend our energies and waste our time pleading with the Pakistan government, an entity that is either helpless or not helpful. Let us focus on fortifying our internal security: a proposition totally under our control, says
Why India MUST analyse China's world view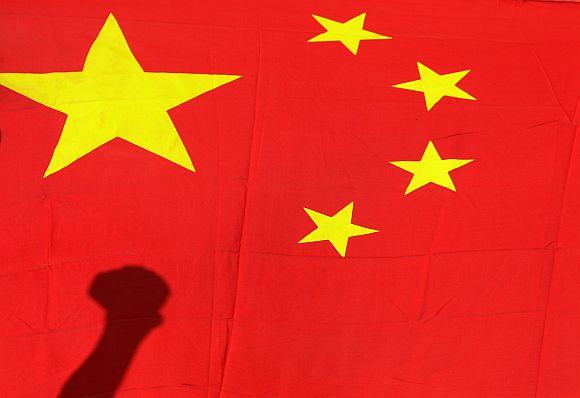 Former Indian foreign secretary , while delivering the Second Annual K Subrahmanyam Memorial Lecture, speaks on what India needs to know about China's world view. The concluding part of the two-part series.
September 04, 2012
Coal-gate: BJP prepares for nation-wide campaign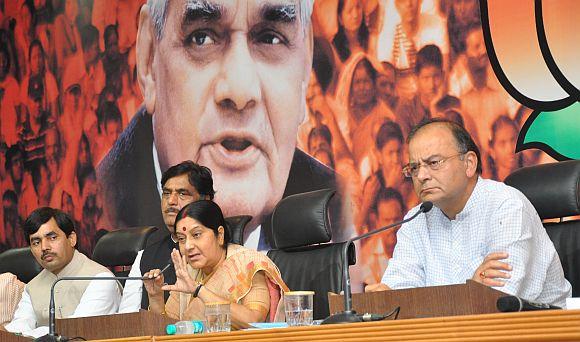 With the Monsoon session of Parliament set for a washout, BJP has started preparations for launching a "sustained" country-wide campaign to target the government over corruption issue including the controversial allocation of coal blocks.
'Coal loot took place under PM's nose, he looked away'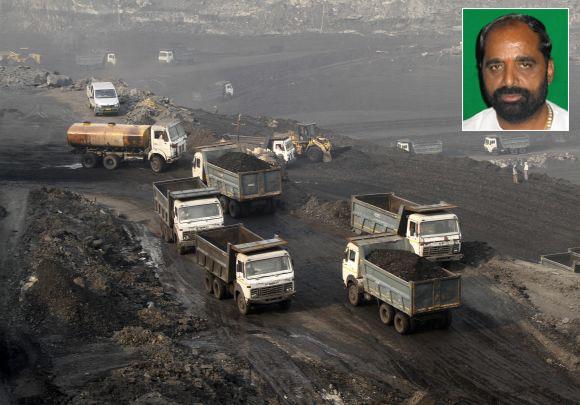 In an exclusive interview with rediff.com's , BJP MP Ahir, who played a vital role in exposing coalgate, explains, quite convincingly, his view point on the scam.
'Who will protect India's men from sexual harassment?'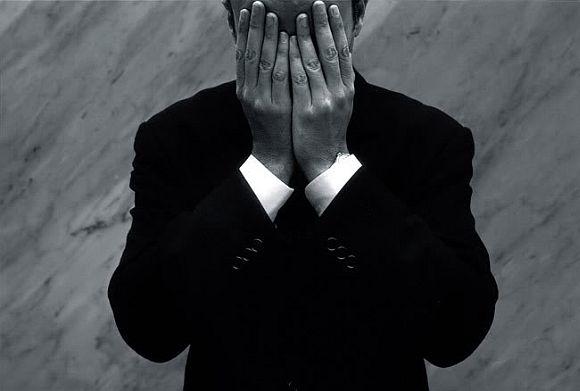 Men's rights organisations have come out strongly against the passing of the Protection of Women against Sexual Harassment Bill in the Lok Sabha without any discussion.
Portion of Mumbai metro bridge collapses, 1 dead, 8 hurt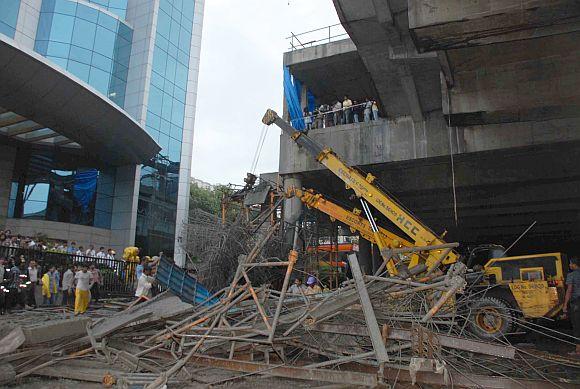 One person was killed and eight injured when a section of an under-construction overhead Metro bridge collapsed on Andheri-Kurla Road in suburban Marol on Tuesday, fire officials said.
Sonia's moti chaal and Dr Singh's modified sher...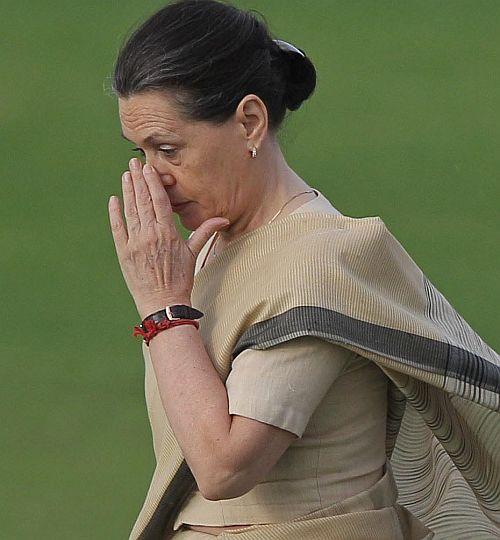 Dr Singh's modified sher; Sonia's moti chaal; Coaching Sriprakash Jaiswal... All this, and more, in this edition of Dilli Gupshup.
PIX: Prince Harry (in clothes) surfaces after scandal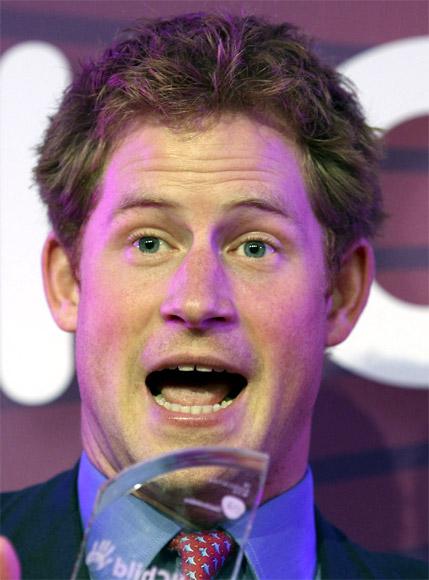 A fully dressed Prince Harry has made his first public appearance in Britain for a charity awards function in London, since his nude photographs of a wild night in Las Vegas went viral.
Uddhav seeks permits for Bihari migrants, angers BJP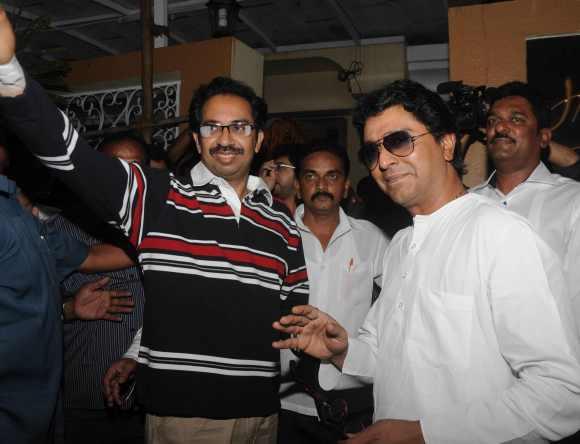 Unfazed by strident criticism of his cousin Maharashtra Navnirman Sena leader Raj Thackeray over his anti-Bihari remarks, Shiv Sena executive president Uddhav Thackeray on Tuesday sought a permit system to check the influx of Bihari migrants into Mumbai.
Iran: The Case of the Bandaged Nose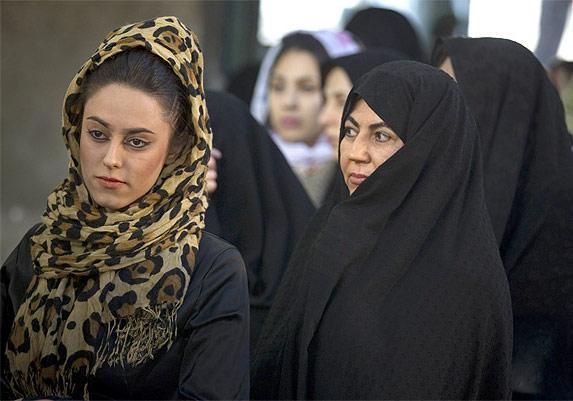 At first, I think it is the same young lady, confused as I am by the numbers of women with identical nasal injuries that I encounter. Then, I realise that these ladies would need to be tele-mobile to be in different Tehran locations at almost the same time. It is thus that I stumble on the Case of the Bandaged Nose.
PIX: Heavy rains lash Mumbai suburbs, many stranded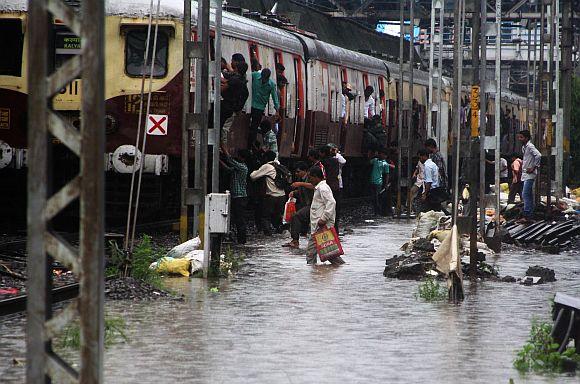 Incessant rains for the second day in a row wreaked havoc in Thane district, cutting off several low-lying areas and leaving thousands of people marooned.
IN PICS: The 'Ninja' plane that can rotate in mid-air!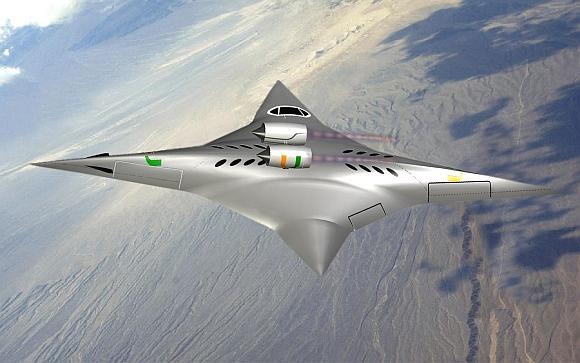 A new type of 'Ninja style' aircraft that spins 90 degrees in air for efficient faster-than-sound flight and 'virtually zero sonic boom' has been granted $100,000 by National Aeronautics and Space Administration for further development.
PHOTOS: August, Syria's 'bloodiest month'; 5,000 dead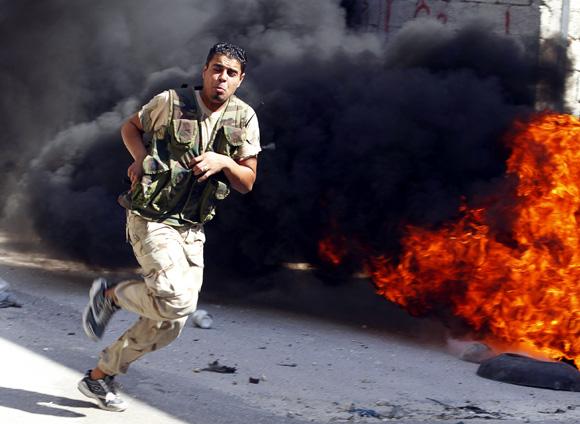 Nearly 5,000 people have been killed in Syria's escalating civil war in the month of August, activists groups have claimed.
MUST READ: Monsoon session most disrupted since 1952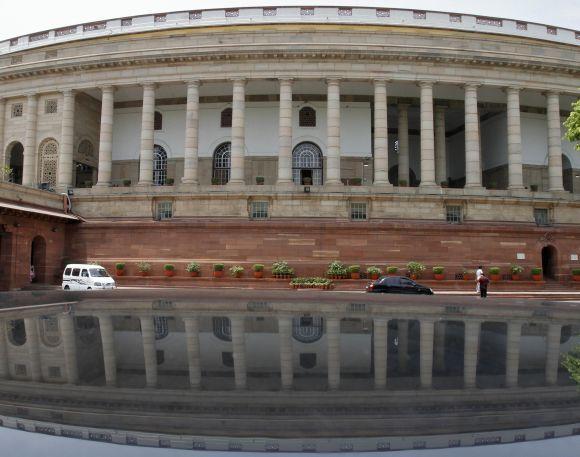 Almost no legislative business was transacted making it the worst session of Parliament ever. lists the options out of the current impasse
September 03, 2012
Coal block de-allocation to begin from Sep 16: Jaiswal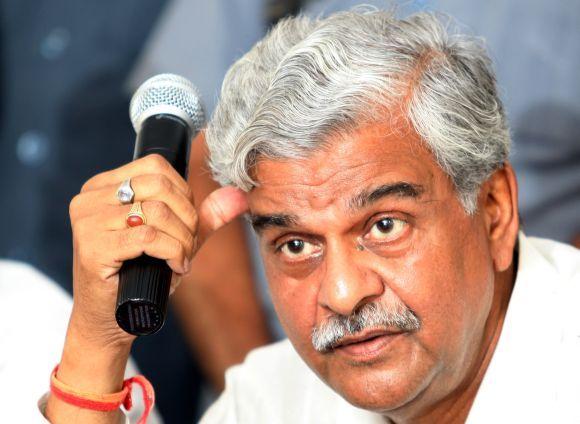 In an exclusive interview with CNN-IBN Editor-in-Chief Rajdeep Sardesai, Coal Minister Sriprakash Jaiswal assures to begin the process of de-allocation of coal blocks against the errant companies from September 16 while strongly defending the government policy.
In PHOTOS: Rains hit road, rail traffic in Mumbai, Thane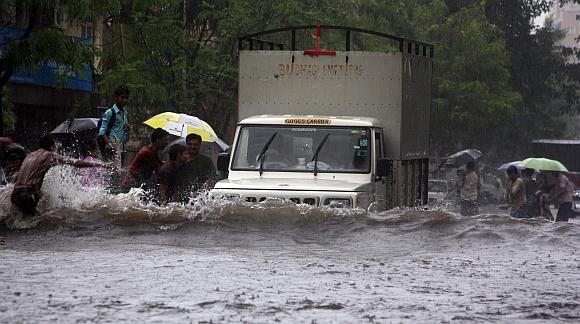 Heavy rains continued to lash Mumbai and neighbouring Thane from 11 am on Monday.
Stay AWAY from PoK, India tells China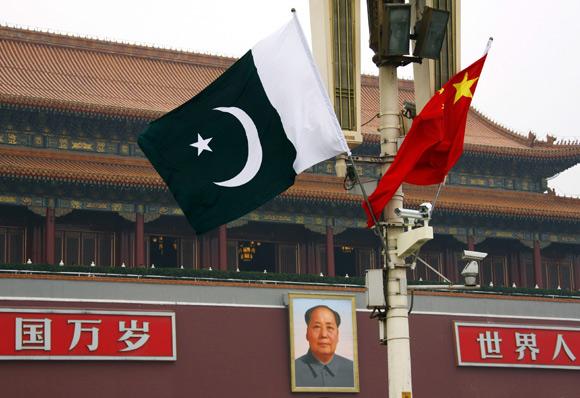 The government on Monday said it has conveyed its concerns to China about its activities in Pakistan-occupied-Kashmir.
Delhi bombing attempt to defame us: Iran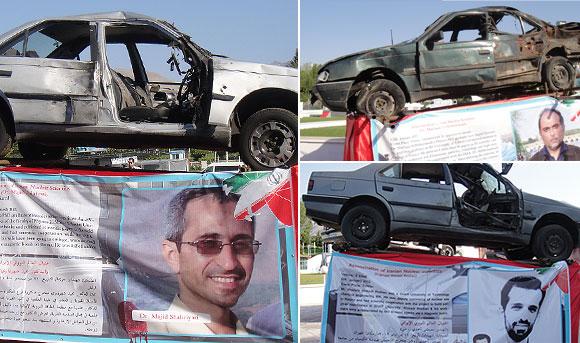 Iran has promised India all cooperation in finding out who was behind the February 13 bombing targeting an Israeli diplomat's wife. The Iranians insisted there would be no problem in assisting the Indian government locate the individuals associated with the crime.
How the Indian Navy can DOMINATE the Indian Ocean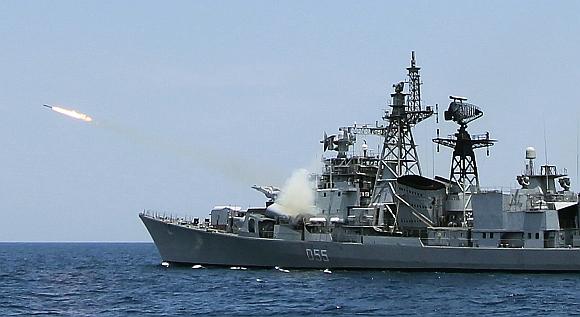 India is busy building up its naval fleet, might add frigates, aircraft carriers, planes, submarines
Foot-in-mouth club: Modi, Bush and Kejriwal!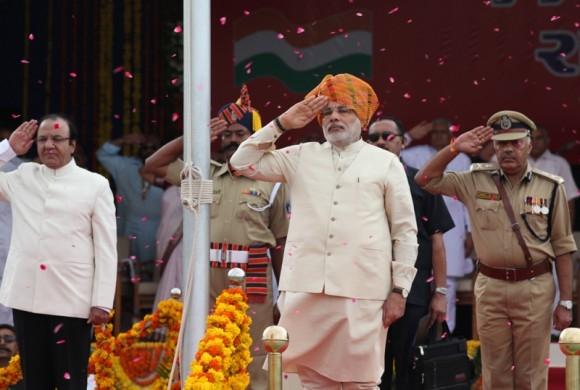 The obtuseness of political speech often lies in answering a question that was never asked or plainly misunderstanding the question. Blundering evasions can lead to mouths falling so wide open that you can shove Narendra Modi's two large feet into them.
September 02, 2012
Revealed: The original will of Sathya Sai Baba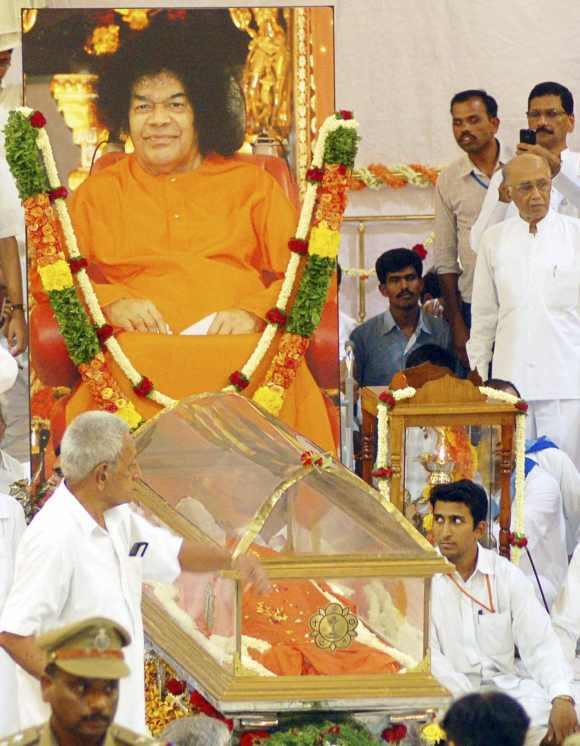 The will of spiritual leader Sathya Sai Baba, who passed away in April last year, has been made public. A 14-page document along with an annexure of the original states that all the donations and the assets give by his devotees belong to the Sathya Sai Central Trust.
Sushma clarifies stand on coal-gate, says PM must quit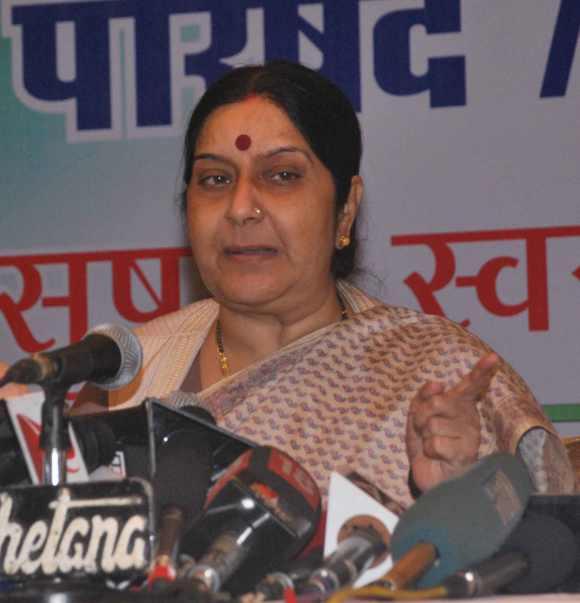 Dismissing reports about the Bharatiya Janata Party relenting on their demand for prime minister's resignation, Leader of the Opposition in Lok Sabha, Sushma Swaraj on Sunday asserted that the party would continue to seek Manmohan Singh's ouster in Parliament.
September 01, 2012
MUST SEE! President Pranab in Kutty's cartoons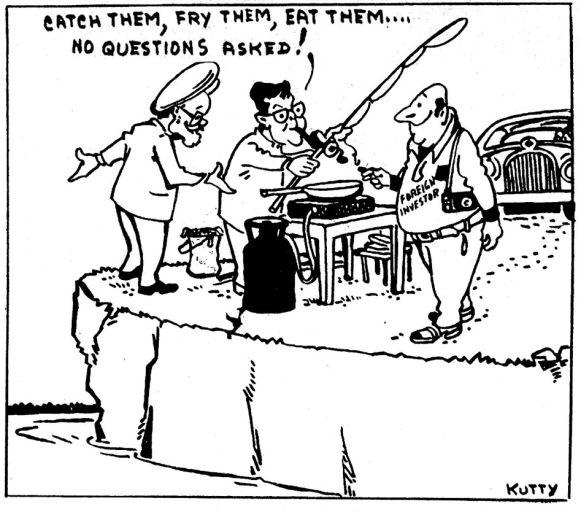 Rediff.com presents some masterpieces drawn by Kutty depicting different phases of President Pranab Mukherjee's long political career.
Congress has gold medal in scams, says Ramdev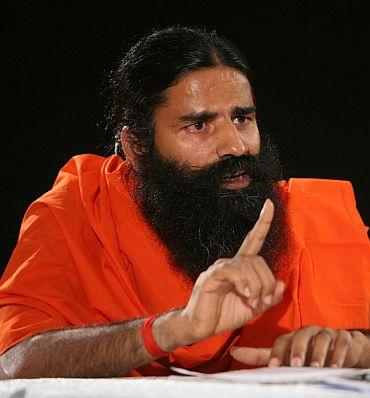 Yoga guru Ramdev on Saturday announced a fresh agitation targeting Congress from October 2 that will last till next Lok Sabha elections with immediate attention on upcoming Assembly elections in Gujarat and Himachal Pradesh.
Feeling safer, Assamese take the train to Bengaluru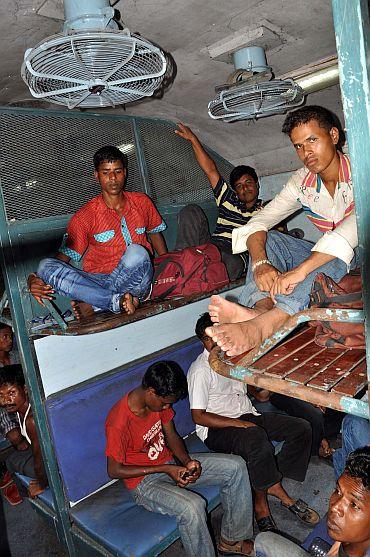 A source in the Northeast Frontier Railway informed that the 18-coach special train left Guwahati railway station at around 2:45 pm.
'Communal explanation to Assam violence is flawed'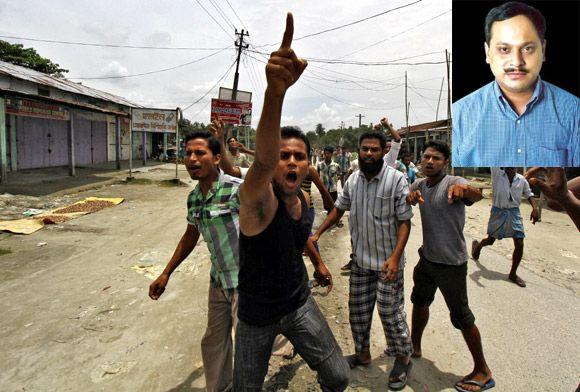 Jaideep Saikia, noted terrorism and conflict analyst who has authored the book, Terror Sans Frontiers tells rediff.com's that the communal explanation -- that is being touted in certain circles amid the recent violence that has erupted in Assam's Bodoland Territorial Autonomous District -- is flawed.
A plea on the web that got 40 fluorosis victims medical aid
An online petition seeking help for fluorosis-affected people in Surendran Nagar locality of Gujarat's Kashipura district has received over 2000 responses in no time.
Amazing PHOTOS of the month: AUGUST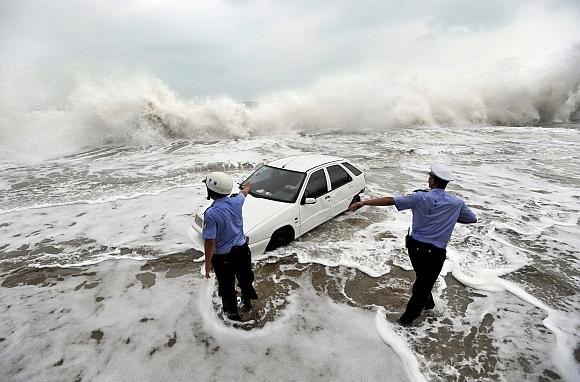 We bring you a presentation of some of the best photos from around the world in the month gone by
Week's videos: News and Bollywood masala
Videos this week: News and Bollywood masala!
Archives
August 2012
|
July 2012
|
June 2012
|
May 2012
|
April 2012
|
March 2012
|
February 2012
|
January 2012
|
December 2011
|
November 2011
|
October 2011
|
September 2011
|
August 2011
|
July 2011
|
June 2011
|
May 2011
|
April 2011
|
March 2011
|
February 2011
|
January 2011
|
December 2010
|
November 2010
|
October 2010
|
Sepetember 2010
|
August 2010
|
July 2010
|
Jun 2010
|
May 2010
|
April 2010
|
March 2010
|
February 2010