One of the most glaring contradictions of the more than decade-long Narendra Modi regime in Gujarat is the sad fate of Gujarati medium schools, says Urvish Kothari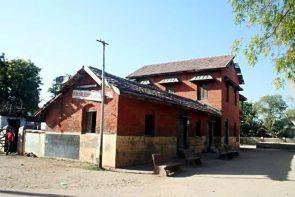 It was a season for all things Gujarati in the national media as Narendra Modi ascended to the top post of prime ministership. Dhokla and kela-methi nu shaak found a place in the presidential menu, and khakhara made its entry at 7 Race Course Road.
But in a telling anti-climax back home, 1.61 lakh Gujarati medium students failed in Gujarati in their SSC examination. Out of 7.79 lakh Gujarati medium students who appeared for the Gujarati paper in state board exam in March 2014, approximately 20 per cent students could not secure even 35 marks required to clear the paper. In comparison, only 7 per cent students from the English medium failed in their Gujarati (lower level) paper.
One of the most glaring contradictions of the more than a decade-long Modi regime in Gujarat is the sad fate of Gujarati medium schools. When Modi adopted the battle cry of 'Gujarat ni asmita' (broadly translated as 'pride of Gujarat') in his initial years as chief minister in violence-torn Gujarat, the movement hardly had any place for Gujarati language and Gujarati medium schools in it.
Yes, the government aided Gujarati medium schools and got them large TV screens. But their main purpose was to beam live images of the chief minister delivering speeches on important occasions.
The decline in the standard of education in government aided (Gujarati medium) schools was visible. It even reflected in the annual reports of PRATHAM, an NGO conducting detailed state-wise surveys. For example, a survey in 2012 revealed that 80.9 per cent Gujarati medium students of the 8th standard couldn't read Gujarati beyond the level of a 2nd standard student.
Government aided Gujarati medium schools with affordable fees, a default choice for a majority of the students, were left to rot against the onslaught of profit-centric English medium schools. Education became big business with the blessing of the political class. The future of Gujarati medium students was left to 'Vidya Sahayak' (assistant teacher) -- a person with a salary bordering on minimum wages or even less, for five long years.
The affluent or aspiring class had stories of their drivers and housemaids putting their children in English medium schools. Many Gujarati parents, who studied in Gujarati medium schools, preferred the English medium for their kids. They thought of Gujarati medium as a compromise or worse, financial compulsion.
When confronted with the quality of English medium schools, their argument was simple: Gujarati medium government schools were worse. They were only for the low class and the poor who couldn't afford English medium schools.
The perception of English medium schools sweeping away Gujarati medium schools made few Gujarati-loving souls worried. They foresaw a grave future for their language. It resulted in movements like 'Matrubhasha Bachavo' (save the mother tongue).
Their main focus has been to popularise Gujarati among the English medium students. 'Gujarati bachavo' activists and English medium enthusiasts agree on one point: The fate of Gujarati language is uncertain if not doomed.
The irony is, going by the result of the SSC exam it is difficult to subscribe to the bachavo movement for Gujarati. As per statistics provided by Gujarat Secondary and Higher Secondary Education Board, 48,204 students of English medium appeared for SSC exams in March 2014. The total number of Gujarati medium students in the exam was 8.89 lakh -- almost 18 times more. Even if the students of central and other boards are taken into consideration, the proportion would not vary significantly.
The real problem is: 48,204 students of the English medium have overshadowed the 8.89 lakh Gujarati medium students. The government, the society, the language-lovers have hardly bothered for the 8.89 lakh students and the situation in which they study -- depilated buildings, lack of infrastructure, boring and confusing textbooks, poor quality of teachers. Parents who can afford to send their children to English medium schools have to give defensive explanations if their kids study in Gujarati medium schools.
Students from the Gujarati medium need to be attended to and taken care of. They badly need good education and social-governmental attention. They are the logical heirs of the Gujarati language. Leaving them aside and chasing English medium students instead would be akin to a Gujarati saying: Ghar na chhokara ghanti chate, Upadhyay ne aato. (Kids of the household languish in hunger while the priest is offered food)
Image: Bhagavatacharya Narayanacharya High School, the co-ed Gujarati-medium school that Narendra Modi attended Photograph: Reuben N V/Rediff.com