Home > India > News > First Look


We are sorry for Komagata Maru: Canada

May 21, 2008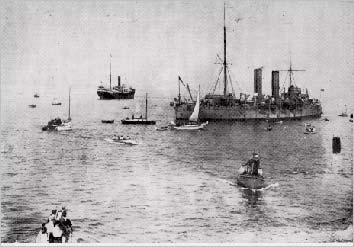 Ninety four years after the whiplash of Canadian immigration laws fell on 376 immigrants from India on board Japanese steam liner Komagata Maru, Ottawa has finally tendered an apology for its actions.
On May 23, 1914, Canada [Images], which then pursued racist laws that prohibited the entry of immigrants into the country, refused to let Indians de-board the ship. A two-month legal battle by the Indians went in vain as only 24 were finally allowed to step on Canadian soil.

The Komagata Maru tragedy has been described as one of the most shameful chapters in Canadian history

The remaining Indians faced a tougher battle back home as the British refused to let the ship drop anchor in Kolkata (then Calcutta) port and instead diverted it to Budge Budge (in 24 south Parganas, West Bengal), from where the British intended to send them to Punjab. When the Indians protested, the British troops opened fire at them -- killing 20 and wounding nine.
The motion put forward by Brampton-Springdale lawmaker Dr Ruby Dhalla, seeking an official apology to the Indo-Canadian community for the 1914 tragedy, was passed unanimously on Tuesday.
The proceedings in the House of Commons saw the conservative government reversing its initial opposition to the motion. Media reports say the public outcry over the issue by the Indo-Canadian community and members of Parliament forced the government to change its stand.
"Today is an inspiring example of what can be accomplished when we all work together," Dhalla said after the vote, adding, "These injustices will forever serve as a reminder of the struggles and challenges that so many immigrants have encountered in their hope for a better future in Canada."
"It is time to put closure on this dark chapter in our nation's history. It is time to begin the process with three simple words. We are sorry," concluded Dhalla.

Image: An archival photo showing Komagata Maru at the Vancouver port. 
Photograph Courtesy: City of Vancouver Archives #CVA 7-129