Home > News > First Look


Image: Modi offers prayers at Guruvayur temple

January 14, 2008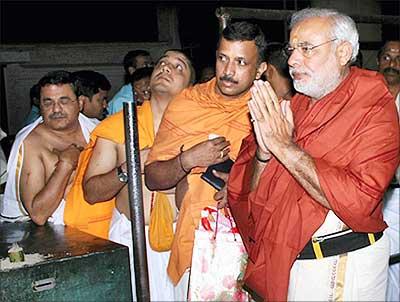 Gujarat Chief Minister Narendra Modi [Images] offered prayers at the famed Guruvayur Sree Krishna Temple at Guruvayur in Kerala [Images] on Monday.
This is Modi's first trip to South India after the Bharatiya Janata Party swept the Gujarat assembly elections.
Modi later met AIADMK supremo Jayalalithaa at her Poes Garden residence in Chennai.
PTI Photo