Home > News > First Look


Pranab with Myanmar Foreign Minister

January 02, 2008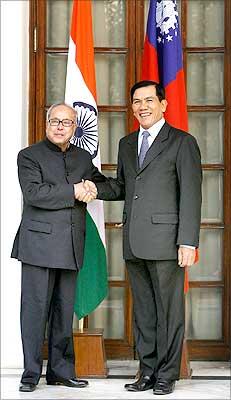 Indian External Affairs Minister Pranab Mukherjee with Myanmar's Foreign Minister U Nyan Win before a meeting at the Hyderabad House in New Delhi on Wednesday. Win is in India to enhance bilateral ties, particularly in trade and energy fields. He also met Prime Minister Manmohan Singh [Images]. 
Image: Manan Vatsyayana/AFP/Getty Images