Home > News > First Look


Sikhs remember Guru Ramdass

October 10, 2007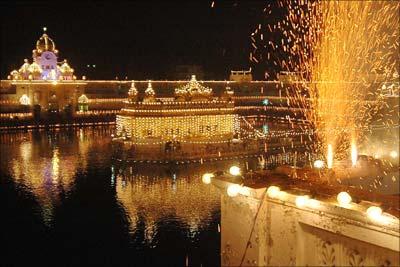 The Golden Temple in Amritsar [Images] was buzzing with devotees on the occasion of the birth anniversary of the fourth Sikh Guru Ramdass on Tuesday.

The highlight of the celebrations were the fireworks around the illuminated Sikh shrine. 

Guru Ramdass was born in Lahore [Images], Pakistan, in 1574. Also known as Chauthi Patshahi or the fourth Guru, Ramdass is credited with establishing the city of Amritsar.
Photograph: Narinder Nanu/AFP/Getty Images