Home > News > First Look


Advani meets Thackeray

October 01, 2007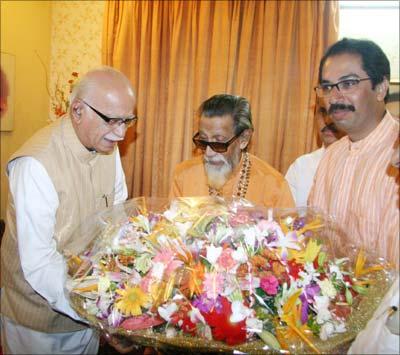 Senior Bharatiya Janata Party leader Lal Kishenchand Advani on Monday met Shiv Sena chief Bal Thackeray at the latter's residence, Matoshree, in Mumbai and discussed a host of issues concerning the Sena-BJP ties.
Sena sources said that the purpose of Advani's visit was to discuss important issues concerning the relation between the Sena and the BJP in the wake of Maharashtra Assembly elections due in 2009.
The visit of Advani to Matoshree was also significant as it was meant to give signal to the state BJP that top leaders of both the parties are in favour of continuing the alliance, the sources added.
Photograph: Arun Patil | Text: PTI