Home > News > First Look


Mumbai's plush new local train

November 12, 2007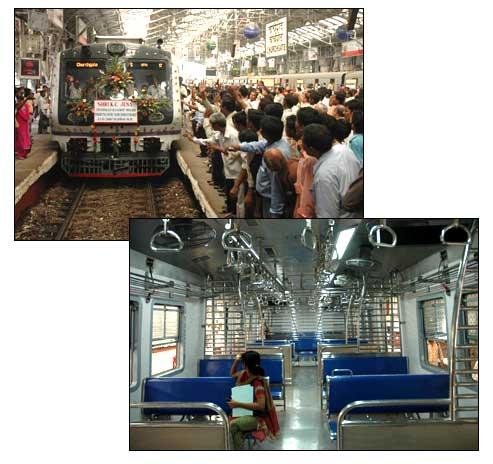 Mumbai's six million train commuters may soon be able to ride in relative comfort.
Western Railway on Monday unveiled first of the new train. This is the first of 157 new rakes which will be rolled out in near future.
The new train looks plush. It has a roof-mounted ventilation package units, the windows are larger and  fitted with polycarbonate lookout glass. Other features include modular switches for the fans, lighting along the central aisle and emergency fluorescent lights.
The coaches of the new trains have a dual colour scheme. The train, which is designed in Germany [Images] was brought to city in August and is part of the World Bank funded Rs 4,500-crore Mumbai Urban Transport Project.
Photographs: Arun Patil