Home > News > First Look


Anupam Kher with Kashmiri youth

March 24, 2007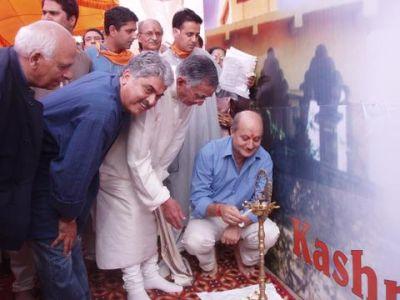 Actor-director Anupam Kher interacted with Kashmiri Pandits on the occasion of the Kashmiri New Year, Navreh.

Fellow director Ashoke Pandit accompanied Kher and both of them addressed Kashmiri ypungsters in the function, which was also attended by other prominent Kashmiri artists like Neerja Pandit, Dhananjay Kaul, Sushma Kalla, Deleep Langoo, Sanjiv Raina Gautam and Chander Mohan Zutshi.

Kher wished that the community would take the challenge of preserving their identity by focusing on Kashmiri language. He stressed the importance of keeping in touch with their culture and tradition.