Home > News > First Look


Protestors clash with police at G-8 Summit

June 07, 2007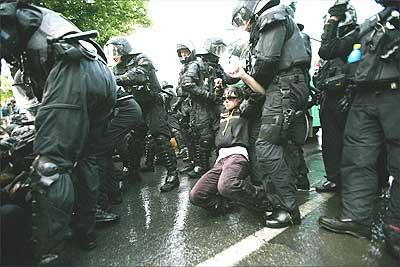 Protestors clash with German police as they try and block a street in Bollhagen, a main artery into Heiligendamm where the G-8 Summit is curently underway.
Thousands of demonstrators blocked roads leading to the G-8 Summit as a massive security operation to counter protests got under way.
According to local newspaper estimates, more than $100 million has been spent on countering protests against the policies of G-8 countries.
Photograph: Getty Images