Home > News > First Look


Kalam meets Delhi's students

January 25, 2007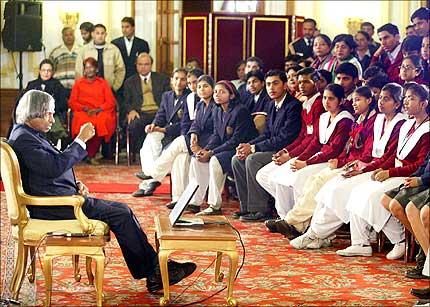 President A P J Abdul Kalam interacting with students from various schools in New Delhi at Rashtrapati Bhavan on the eve of Republic Day on January 25.
The President has a special affinity for students and has met lakhs of them at Rashtrapati Bhavan and well as on his travels across the country.
The President will also address the nation on Thursday night.
Photograph courtesy: Rashtrapati Bhavan
Also see:
5 books Kalam wants kids to read
Kalam's digital dream for India