Home > News > First Look


An 80-ft tribute to Bal Thackeray

January 23, 2007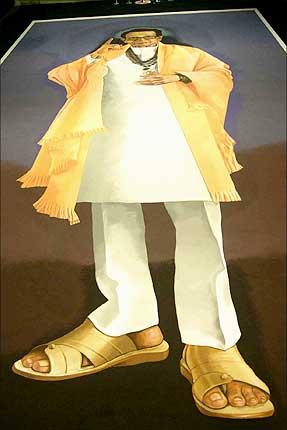 Shiv Sena chief Bal Thackeray turned 80 on Tuesday.
Party workers in suburban Mumbai paid tribute with an 80 feet long rangoli of the veteran leader.
The rangoli was created on a badminton court at the Andheri Sports Club by artist Adam Ali Mujawar from Sangli and nine of his assistants.
Photograph: Sanjay Sawant
Also see:
Thackeray turns 80, Uddhav promises all mayorships