Home > News > First Look


First Look: The Thackerays vote

February 01, 2007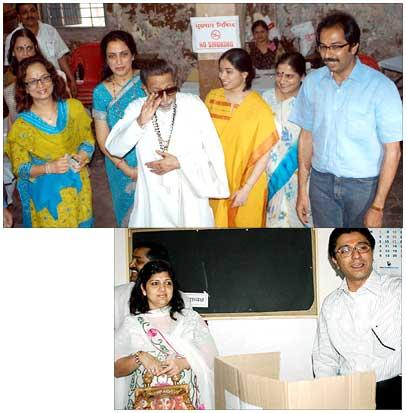 Elections to the Mumbai civic body were held on Thursday. Voting was brisk throughout the day and the final turnout is expected to be more than 60 per cent.
Prominent leaders like Shiv Sena chief Bal Thackeray, his son Udhav and their families cast their votes around noon.
The Sena, weakened after Raj Thackeray broke away floated his own party, is optimistic that it will win the prestigious and the most cash rich corporation in the country.
Raj Thackeray, whose party many consider to be the dark horse, also voted during the day.
Photographs: Arun Patil