Home > News > First Look


Pravin Mahajan found guilty of killing Pramod

December 17, 2007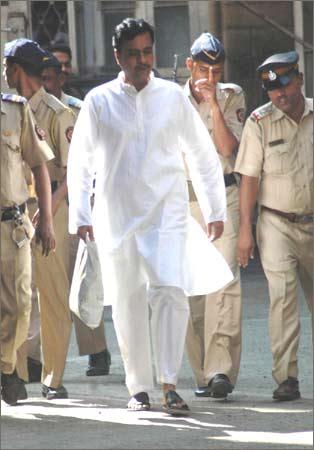 A Mumbai sessions court on Monday convicted Pravin Mahajan of the murder of his elder brother and Bharatiya Janata Party leader Pramod Mahajan.
Sessions Judge S P Davare convicted Pravin for murder and house trespass with intention to commit a serious offence.
The judge will pronounce the quantum of sentence on Tuesday.
Pravin had fired four bullets at his elder brother at the latter's residence in April 22, 2006.
Mahajan died after battling for his life for 12 days.
The judge relied on the statements of Pramod that he made to his brother-in-law and BJP leader Gopinath Munde on his way to the hospital, Pramod's wife Rekha Mahajan and his servant Mahesh.
Special public prosecutor Ujjwal Nikam said he would study the judgment before pleading for an appropriate sentence.
"After we read the judgement we will know on what grounds Pravin has been found guilty and whether the case falls in the rarest of rare cases. Depending on this we shall seek the sentence for him," Nikam said.
During the trial, special public prosecutor Niteen Pradhan had sought death penalty for Pravin.
Image: Pravin Mahajan at the sessions court on Monday
Photograph: Arun Patil
Coverage: A Brother's Wrath
Rahul Mahajan: Another tragedy strikes the Mahajans