Home > News > First Look


Towering devotion

April 17, 2007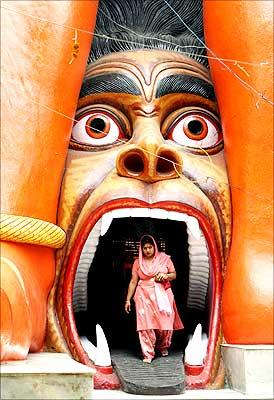 A devotee leaves a temple dedicated to and made in a likeness of Lord Hanuman in New Delhi. 
The city's tallest Hanuman idol, measuring some 32.9 meters (108 feet), was completed and opened earlier this month after more than 12 years in construction.
The temple, which is located at Pusa Road roundabout is a statue depicting Lord Hanuman standing on the severed head of a demon. The arms of the idol open and close at the touch of a button.
Photograph: Raveendran/AFP/Getty Images