Home > News > First Look


Hillary smashes fund-raising records

April 02, 2007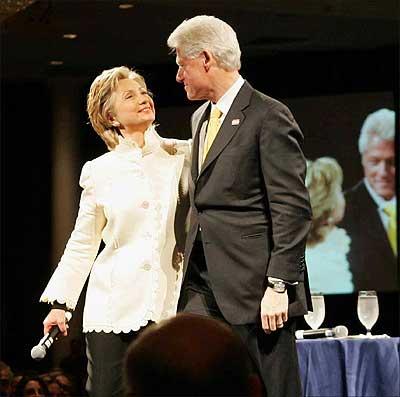 $36 million -- That is the amount Democratic Senator Hillary Rodham Clinton collected during the first three months of her presidential campaign.
Smashing all previous fund-raising records, Hillary raised $26 million in campaign cash while $10 million were transferred from her Senate fund-raising account to her presidential bid, aides said.
Eighty per cent of the donations were for $100 or less, and $4.2 million was raised on the Internet, suggesting that the democratic front runner had a mass appeal. A total of 50,000 donors were recorded in all 50 American states.
Former Senator John Edwards raised over $14 million, about twice what he raised in the same quarter for his 2004 presidential race. Governor Bill Richardson (New Mexico) raised $6 million. Senator Christopher Dodd (Connecticut) raised $4 million and Senator Joseph Biden (Delaware) raised $3 million.

Image: Democrat Senator Hillary Clinton with her husband and former US president Bill Clinton.

Photograph: Mohammed Jaffer/Snaps India