Home > News > First Look


Senator Kerry with Dr Singh

January 12, 2006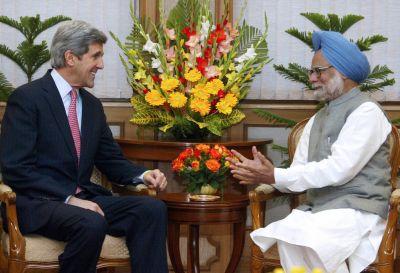 US Senator and former Democrat Presidential candidate John Kerry met Prime Minister Manmohan Singh on Wednesday.
The two leaders are understood to have discussed the ongoing bilateral talks on civilian nuclear cooperation among various facets of bilateral relations.
His visit to India is considered a positive pointer to the Indo-US nuclear deal.
It is believed that in spite of opposition and unanswered questions vis-à-vis the agreement, both governments are making slow and steady progress in implementing the deal.
Attempts are being made by both sides to clinch the deal before President George Bush visits India in February.
Also read: Interview with John Kerry
Photograph: AFP/Getty Images