Home > News > First Look


Image: Discovery launched into space

December 10, 2006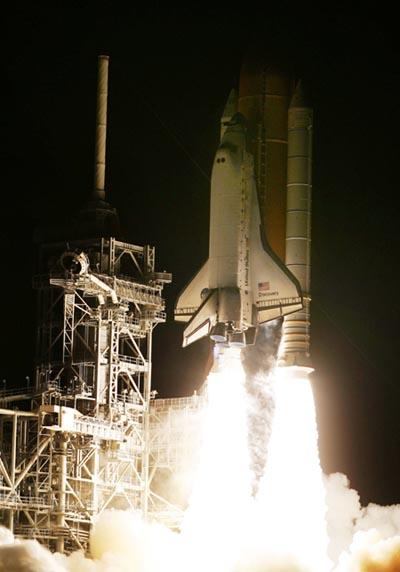 Sunita Williams on Sunday became the second woman of Indian origin after Kalpana Chawla to venture into space when the US shuttle Discovery, with seven astronauts on board, rose into the night sky on a 12-day repair mission to the International Space Station.
The shuttle blasted off with a thunderous roar in a cloud of white smoke and flame and reached orbit about nine minutes later also carrying with it a $11 million truss segment to add to the space lab.
This is the first niight launch by NASA in four years since the disintegration of space shuttle Columbia in 2003 which killed seven astronauts, including Chawla.
Photograph: Getty Images


What do you think about the story?








Read what others have to say:





Number of User Comments: 9








Sub: Dear Sunita,

U done a great job which Kalpna Chawla had left. Well done. Wishes for your future space life


Posted by Vaibhav Vaidya









Sub: Best of luck SUNITA Williams of INDIA

Keep up the name of our country. sunitha, i wish u all the best


Posted by Goru Swami









Sub: to dear sunita

hello sister.u r doing a great job 2 increase our country's name in this whole world. hats after u.thank u very much and take care ...


Posted by soumya









Sub: best of luck mrs.williams

Hi sunita, best of luck to u my all worthly wishes for ur victory spread my country\'s fame in the whole universe


Posted by Rishi gupta









Sub: Realy Greate

We all Indians r proud of our Sister. Wish all the best to her, and we all are waiting for her.


Posted by SACHIN PAWAR






Disclaimer