Home > News > First Look


'A march against internal enemies'

March 21, 2005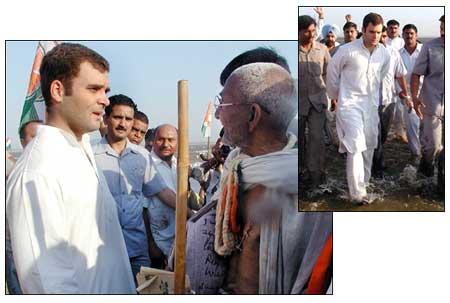 Congress leader Rahul Gandhi and Delhi Chief Minister Sheila Dixit participated in the ongoing Dandi Yatra in Gujarat.
On Saturday, the march, organised to commemorate 75 years of Mahatma Gandhi's Dandi Yatra, entered its 10th day.
The march was flagged off by Congress president Sonia Gandhi from Sabarmati on March 12.
Rahul walked for about five kilometres near Kareli. During the march, he mingled with villagers and even had a cup of tea with them. Addressing the villagers, Rahul said while Gandhi's march was to unite the nation against the British rule, the current march was to unite the nation against internal enemies.
Also read: There's something about Gandhi
Photograph: Mayur Bhatt/Saab Press