Home > News > First Look


PBD: Welcome to Mumbai

January 06, 2005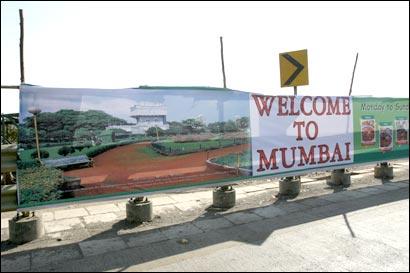 Prime Minister Manmohan Singh will on Friday inaugurate this year's edition of Pravasi Bharatiya Divas, which will be held in Mumbai (Maharashtra) from January 7-9.
People of Indian origin from 70-80 countries are expected to participate. The chief guest will be Jules Rattankoemar Ajodhia, Vice-President of Surinam.
Unlike the first two editions, which were seen as cultural shows, this one appears to be taking the character of a business meet. The tsunami disaster may have something to do with it.
The Maharashtra government is making every effort to ensure that the event passes off smoothly and, in the bargain, highlight the advantages the state offers to investors.
Several Union ministers, chief ministers and eminent personalities have confirmed their participation. However, there are reports that Leader of Opposition L K Advani may skip the event to attend a function in Gujarat.
President A P J Abdul Kalam will present the Pravasi Bharatiya Samman awards at the valedictory session on Sunday.
Photograph: Jewella C Miranda | Text: Ehtasham Khan