Home > News > First Look


First Look: Salem, Dutt in court

December 09, 2005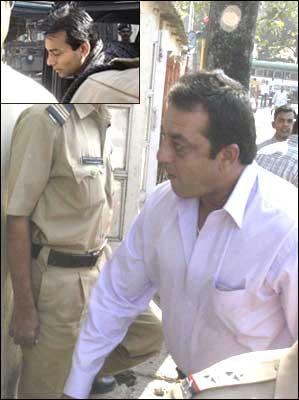 Actor Sanjay Dutt and underworld don Abu Salem appeared before the TADA court on Friday.
This is the first time the two accused are appearing together before authorities making a public appearance.
The court had summoned all the blast accused to appear for amending charges filed against Salem.
Thirty other accused lodged in Central Prison were also produced before the court.
Also see:
Abu Salem's Extradition: Complete Coverage
Mumbai police move TADA court for Salem's custody
What Sanjay Dutt told the cops in 1993
I met Sanjay Dutt: Salem
Photo: Arun Patil