Home > News > Report

Godrej ad irks Mumbai milkmen

Vijay Singh in Mumbai | October 30, 2004 16:28 IST



Godrej's latest advertisement for its locks has not gone down well with Mumbai's north Indian milkmen, and the political parties that are trying to woo them.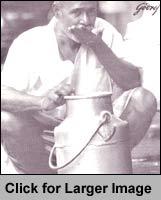 The ad -- which appeared in the Times of India edition on October 25 -- shows a milkman and the caption below reads: 'THIS MAN KNOWS THAT YOUR 70 YEAR OLD MOTHER IS ALONE AT HOME EVERYDAY FROM 10 TO 6.'
The Uttar Bharatiya Janata Parishad, the Bharatiya Janata Party's wing for north Indians in Mumbai, immediately took umbrage and approached the company in protest the same day.
UBJP chief Amarjeet Mishra told rediff.com: "The picture clearly insinuates that the burglar is a north Indian. We will not allow anyone to take us for granted."
"People trust their milkmen so much that they leave their doors open so that they can come and deliver milk. This advertisement hurt our feelings."
The UBJP registered its protest with Godrej Vice-President Dara Byramjee.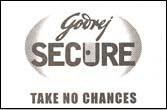 On October 26 the company put out a notice in TOI saying, 'The advertisement does not suggest that there is any threat from any particular community. We regret if the advertisement has caused any misunderstanding or hurt the sentiments of any community or trade.'

North Indians form an influential group in Mumbai and every party wants to woo them.

The BJP formed the UBJP after it failed to secure the votes of the north Indians in Mumbai in the general election.

The BJP is now planning to make a north Indian its Mumbai unit president.

Last year the party had lost a lot of support because workers from the Sena, which is its ally, beat up Bihari youths at the Kalyan railway station. The youth had come for a railway examination.



More reports from Maharashtra
Read about: Telgi case | Mumbai blasts



What do you think about the story?








Read what others have to say:





Number of User Comments: 5








Sub: Godrej ad irks Mumbai milkmen

So now we know that it is not only the politicians who are devoid of any imagination but the corporate world too. This policy of ...


Posted by Shubham Sahai









Sub: WHAT??

How come north indian come in picture, its a milk man and if they wanted to protest they should speak for milk men. These guys ...


Posted by Anuj Sharma









Sub: Nautanki

The reaction to the Godrej ads. This typical North Hindian word NAUTANKI says it all.


Posted by Anand M Rajadhyaksha









Sub: Godrej ad

It would be interesting to look at the police station records. Maybe the North Indian leaders would not be so loud. But yes, they will ...


Posted by Anand M Rajadhyaksha









Sub: nonsense subject of politicians

This is politics 'why do they interfer in the ad dept and underline the community it was just a advt it didn't hurt any religion ...


Posted by deepti






Disclaimer