Home > News > First Look


A 70-feet-high Christmas tree!

November 17, 2004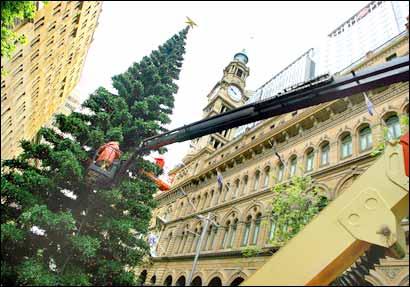 A workman (left) prepares to decorate a 22-metre (70ft) high Christmas tree in the central Sydney shopping precinct on November 16.
The tree, which is popular with Sydneysiders every year, will hold 16,000 light globes and is due to be officially turned on in late November.
Photograph: GREG WOOD/AFP/Getty Images