Home > News > Lakme India Fashion Week > Fashion Tips

Five steps to great looking hair

Priya Ganapati in New Delhi | May 02, 2004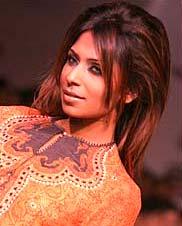 International hairstylist Damon Kidd's lists five easy-to-follow hair care tips for every woman.
1. Cut your hair regularly.

You must cut your hair once in four to six weeks.

"I think we all get a favourite hairstyle and like to stick with it. But you must always keep trying out new things and changing your hairstyle. It will also help keep your hair in good condition," says Kidd.

2. Use a good shampoo. Don't forget the conditioner.

Oil coats the hair from the outside. Conditioner penetrates in and treats it from the inside. There is nothing that can take care of the hair like a good conditioner, he says.

3. Protect your hair from the sun.

If you are outside in the sun, tie your hair up. It will protect both the hair colour and the hair texture.

4. Find a good stylist and stick to him.

A good hairstylist can do great things for you. Look around and find one you can stick with. Consult with him every time before you have an haircut. 

5. If you have dry hair, use a hair conditioner regularly.
If you have oily hair, don't use an oil-based hair grooming or styling product. Try to go for a water-based product. Shampoo your hair every day.
ALSO SEE
Fringe benefits!
Photograph: Jewella C Miranda
Editorial support: Imran Shaikh