Home > News > Lakme India Fashion Week > Hot News

Walkout at LIFW!

Priya Ganapati in New Delhi | April 27, 2004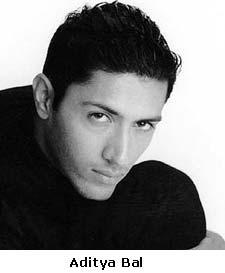 Three male models have dropped out of the Lakme India Fashion Week, citing insufficient payment and the lack of assurance as to the number of shows for which they would be chosen.

The three who have dropped out are Aditya Bal, Ajay Balhara and Muzamil. Aditya Bal is the nephew of designer Rohit Bal.

Sources say the trio felt they were not being paid enough and were not assured as to the number of shows they would do. As a result, they felt it could be possible they would end up just hanging out at the Lakme India Fashion Week with nothing or next-to-nothing in terms of shows and work.

International Manangement Group, the organisers of the event, says it is up to the models to decide whether they want to participate or not. IMG can do little to satisfy their demands.

"There are no guarantees as to the number of shows for which they would be taken. It could be just one show or five shows depending on how it works out. But that's just the way it is. They can take it or leave it," says Ravi Krishnan, managing director, IMG.

Forty-eight female models and 16 male models were chosen for the Lakme India Fashion Week this year.

However, except for designer Rohit Bal, none of the 50 designers who are participating in the event will be using all 16 male models. Most designers have chosen an average of five male models for their shows.

Rina Dhaka's show, which opened the event, used just one male model.

Vinod Kaul, executive director of the Fashion Design Council of India which puts together the entire event, says the controversy over the payment and number of shows stems from the fact that male models are, in general, less in demand than female models.

"Because we are a young and nascent industry, the growth has been largely in women's fashion. Few designers use many male models and, as a result, the male models don't get enough shows. As for the payment, we are paying them market rates," says Kaul.

However, he declined to say what the male models are being paid.

FDCI claims it has tried to woo the models back by offering them a few concessions and some sops, but the models turned it down. "They can come back anytime. We have opened our arms for them," says Kaul.

For now, though, the male models refuse to be wooed.