March 31, 2013
Ban on Malayalam film Saint Dracula 3D?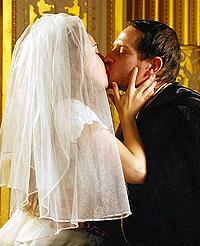 The Kerala Catholic Youth Movement (KCYM) wants a ban on the film as they feel it hurts the religious sentiments of Christians.
March 29, 2013
Review: Kedi Billa Killadi Ranga is an entertainer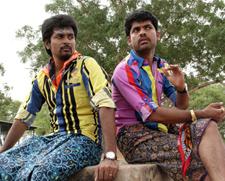 Director Pandiraj injects a good dose of humour and makes the film enjoyable to watch.
March 28, 2013
Saint Dracula releases in India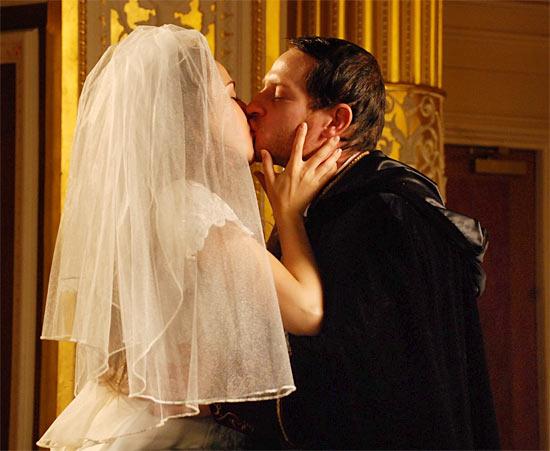 Get your lowdown on what's happening in Malayalam cinema.
Remembering veteran actress Sukumari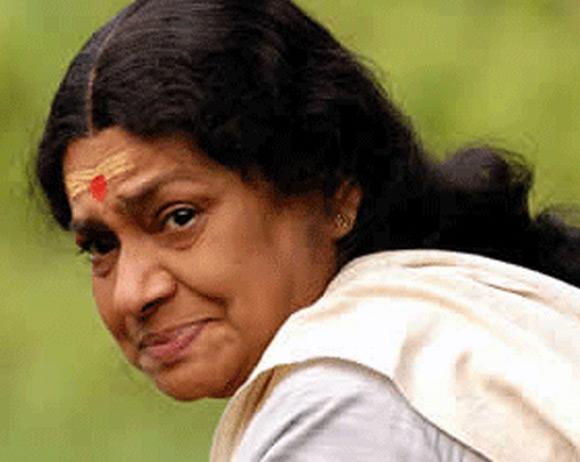 We remember the veteran star of Malayalam and Tamil cinema who passed away on Tuesday night following a cardiac arrest
March 26, 2013
'Nothing unrealistic about Kedi Billa Killadi Ranga'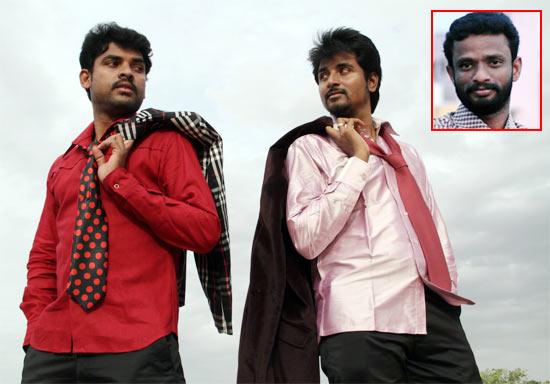 Pandiraj talks about his new film Kedi Billa Kelladi Ranga, a comedy, which hits the screens this Friday
First look: Gunde Jaari Gallathayyinde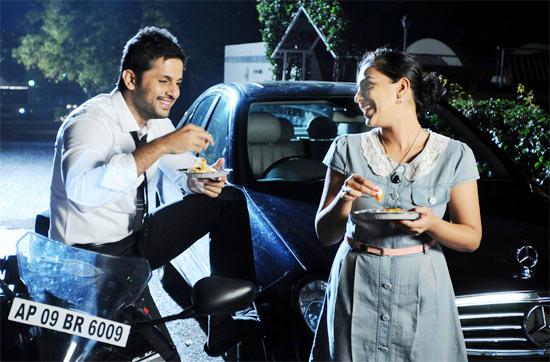 Along with the lead cast of Nithin and Nithya Menen, Badminton champion Jwala Gutta will also make a special apperance.
March 25, 2013
Review: Nenapinangala is worth a watch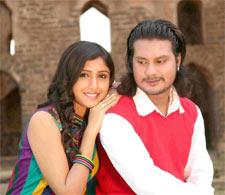 Nenapinangala is a reasonably good movie given that a bunch of newcomers are involved in its making.
Review: 3 Dots is an ordinary film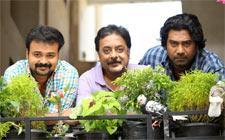 The film held a lot of promise coming from the winning team of Ordinary but couldn't stay up to the expectation.
Review: Amen is brilliant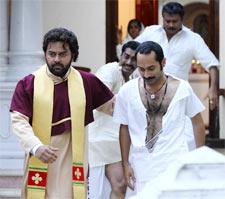 The film has an intelligent story, a multi-layered screenplay, excellent cinematography and powerful performances.
March 24, 2013
'Swamy Ra Ra will be a big turning point for me'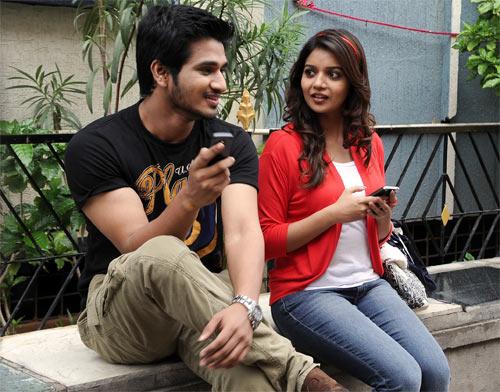 Nikhil Siddhartha talks about his experience of working in Swamy Ra Ra.
Iddarammayilatho gets a hot new item number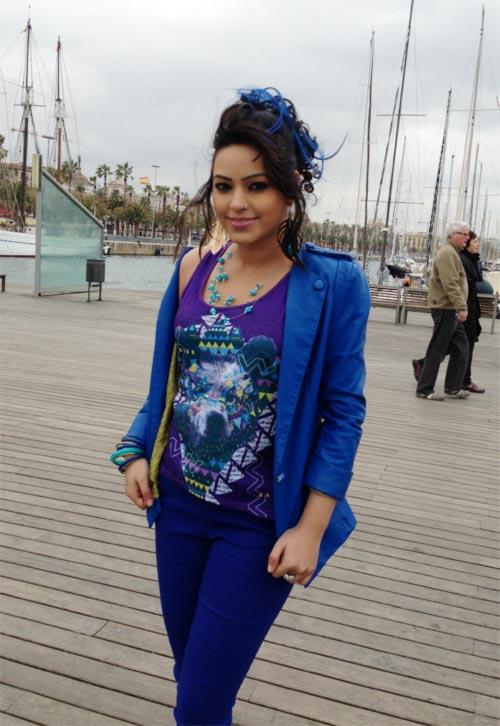 The song will be picturised on actress Devshi Khanduri.
March 22, 2013
Review: Maranthen Mannithen is enjoyable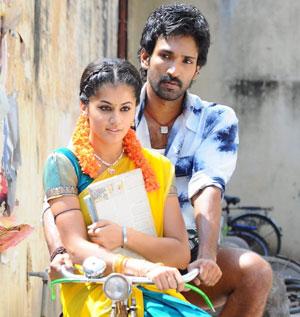 Maranthen Mannithen deals well with many subjects like love, lust, heartbreak, betrayal and jealousy.
Check out the Malayalam releases this week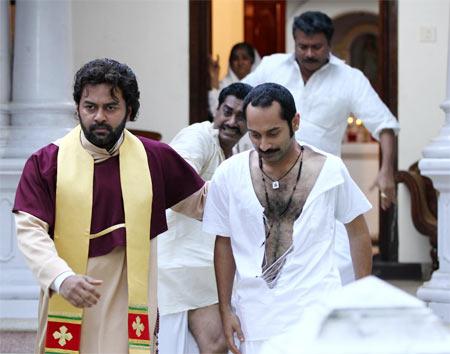 Two films Amen and 3 Dots are set to release on the eve of summer vacation.
Review: Red Wine is worth a watch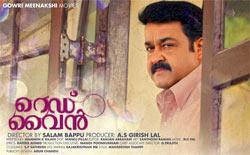 The film is worth watching should be watched for the performances by the lead actors.
March 21, 2013
Three Kannada films to release this weekend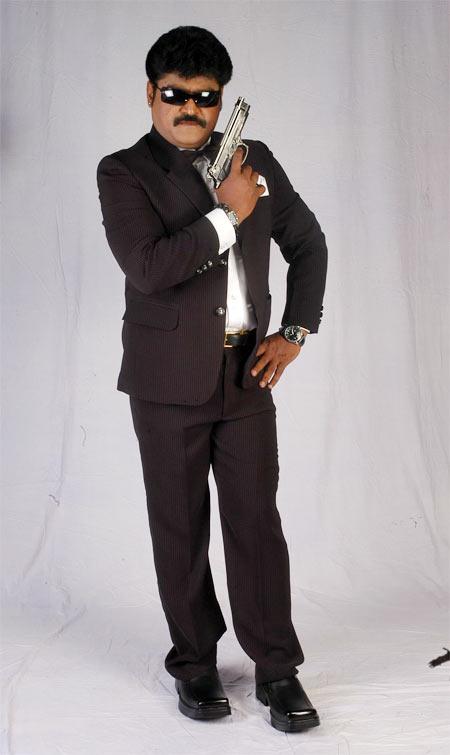 Two remakes and a love story are all set to hit the screens.
Mohanlal and Fahaad Faasil team up in Red Wine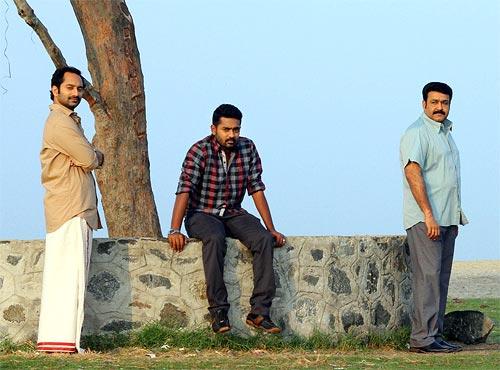 The film marks the debut of Salaam Bappu as a director and releases today.
March 20, 2013
Malayalam films strike gold at the National Awards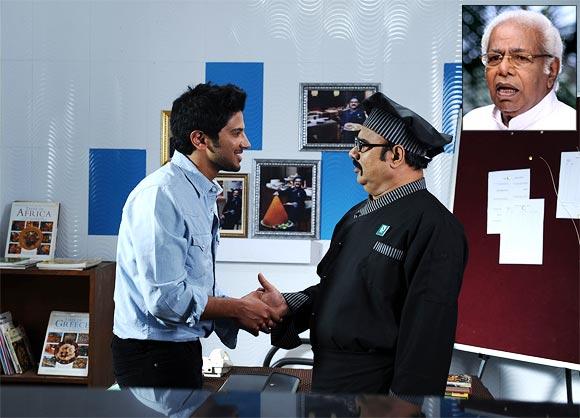 National Awards were won by five Malayalam films together.
March 19, 2013
Puneeth Rajkumar's next film titled Ninnindale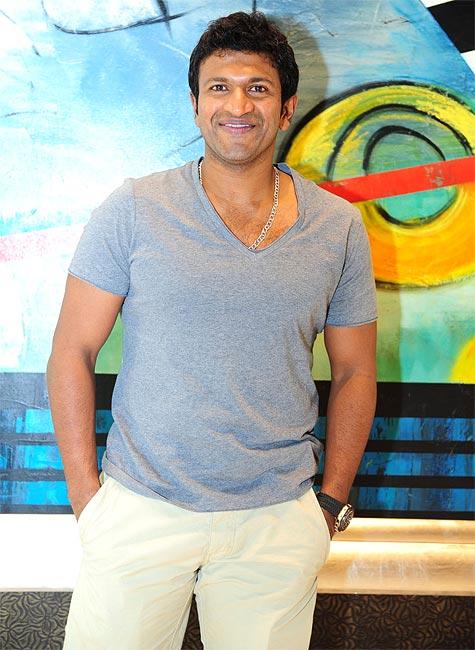 Get your lowdown on what's happening in Kannada cinema.
'I never thought of being an actress'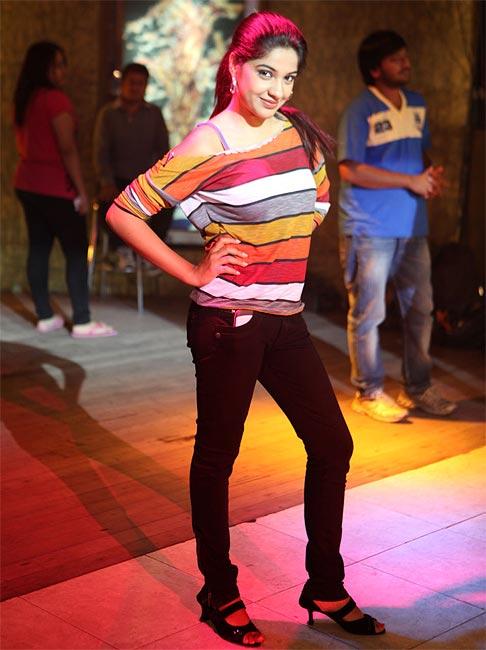 Archana Kavi talks about making her Telugu debut in Back Bench Student.
March 18, 2013
Review: Papilio Buddha is hard hitting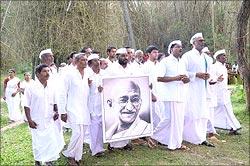 Papilio Buddha leaves us with a bold question: is the largest democracy a truly functioning democracy or just a means of providing privileges for some?
Review: Ithu Pathiramanal is a damp squib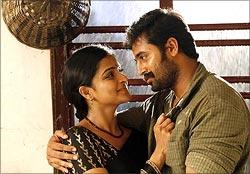 If this revenge saga is watch-able, it is because of the sincerity of the young lead pair
Review: Topiwaala is for Upendra's fans only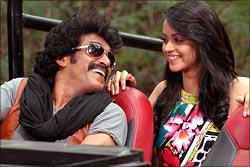 The film lacks execution and tires too hard to impress the audience.
Sudeep to host Bigg Boss in Kannada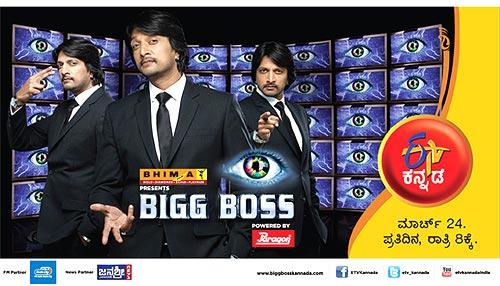 The show will go on air from March 24.
Review: Vathikuchi fails to impress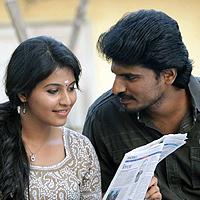 The film is an interesting concept that grabs our attention at the beginning but fails to keep up the momentum.
Pia Bajpai: I am choosy about my films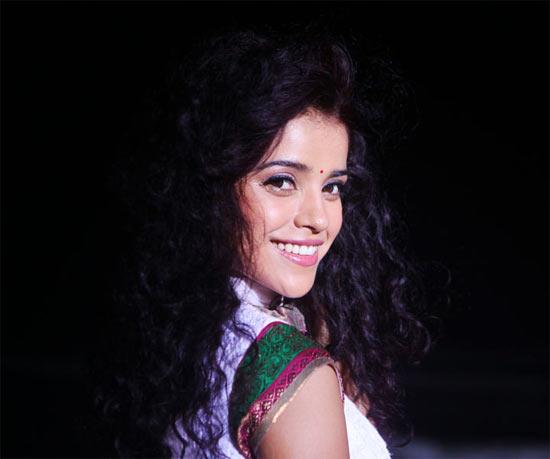 The actress shares he experience of working in Back Bench Student.
March 16, 2013
First Look: Allu Arjun in Iddarammayilatho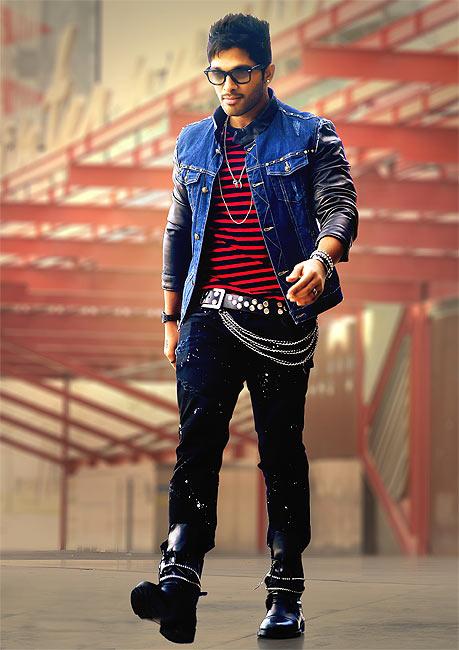 Allu Arjun is teaming up with and Puri Jagannadh after six years.
March 15, 2013
Review: Paradesi is exceptional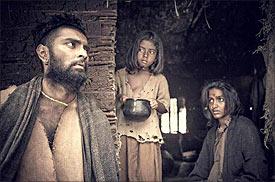 An authentic script, simple visuals and down-to-earth characters make this a must-watch.
'Papilo Buddha is about the landless dalits'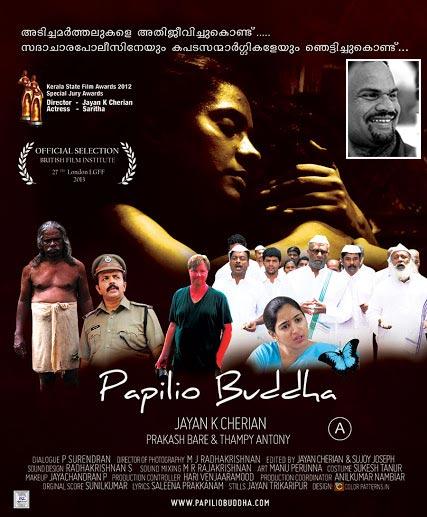 Debutant director Jayan Cherian's had a tough time getting past the Censor Board to release the film.
Two Malayalam films set to release this weekend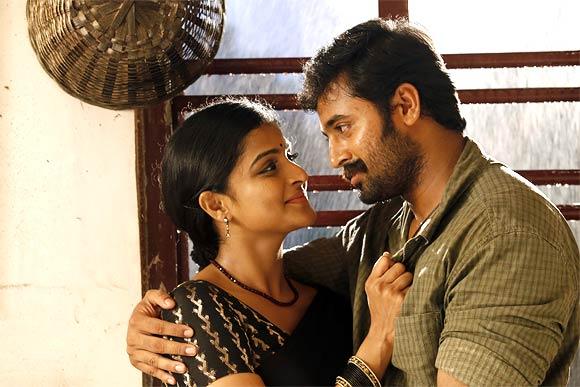 M Padmakumar's Ithu Pathiramanal and Jayan K Cherian's controversial film Papilio Buddha are up for release.
March 13, 2013
Innovative marketing by Tamil film Vathikuchi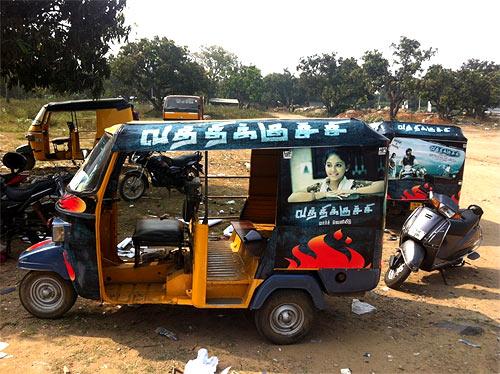 As the hero of the film is an auto driver the makers of the film have hired auto rickshaws with banners of the film prominently displayed on it.
'Back Bench Student is a love story'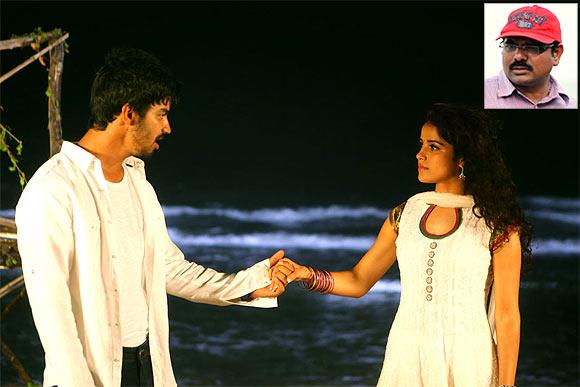 Director Madhura Sreedhar Reddy about his upcoming film Back Bench Student.
March 12, 2013
Nagarjuna in a film based on Adi Sankara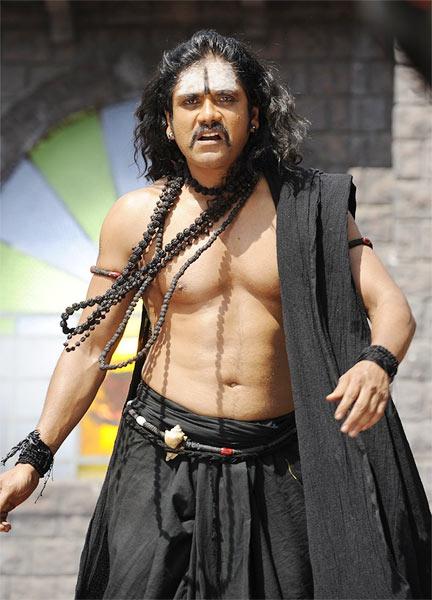 Get your lowdown on what's happening in Telugu cinema.
First Look: Salim Ahmed's Kunjananthante Katha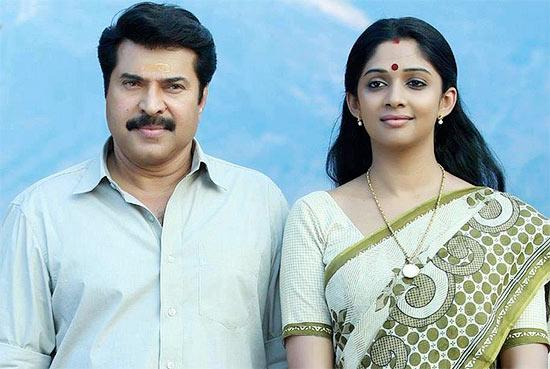 Mammootty and Nyla Usha play the lead roles in the film.
March 11, 2013
First Look: Kannada KBC to go on air from today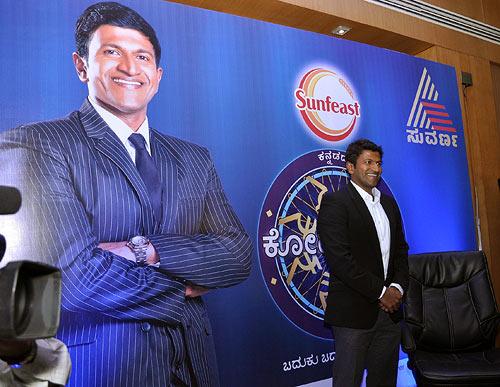 Kannadada Kotyadhipathi on air from March 11, Monday at 8 pm on the Suvarna channel.
Review: Lucky Star could have been better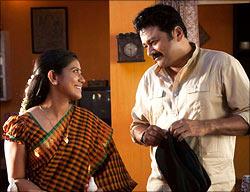 Paresh C Palicha feels if a little more thought had been given to how the film should progress in the second half then Lucky Star could have been better.
Review: Simple Agi Ondh Love Story is sweet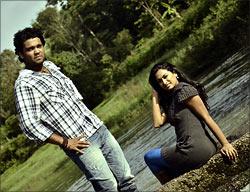 'Simple Agi Ondh Love Story is a must-see film for all those in love, for the freshness in narration and dialogues' says Srikanth Srinivasa
March 08, 2013
Review: Onbadhula Guru is a collection of comic scenes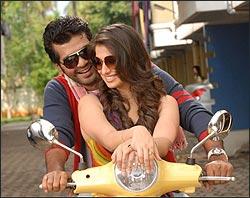 The movie just seems to move from one comic scene to another without any thought to the storyline.
Meet the actor who plays Veerappan in Attahasa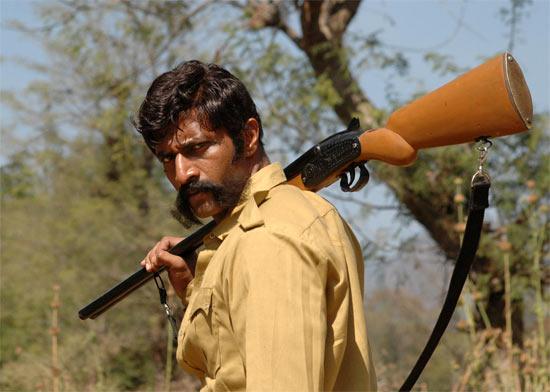 Actor Kishore talk sabout his new film Attahasa.
Review: Rebecca Uthup Kizhakkemala disappoints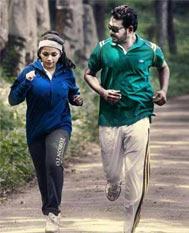 Malayalam film Rebecca Uthup Kizhakkemala is like a TV serial on the big screen.
March 07, 2013
Simple Agi Ondh Love Story is a feel good film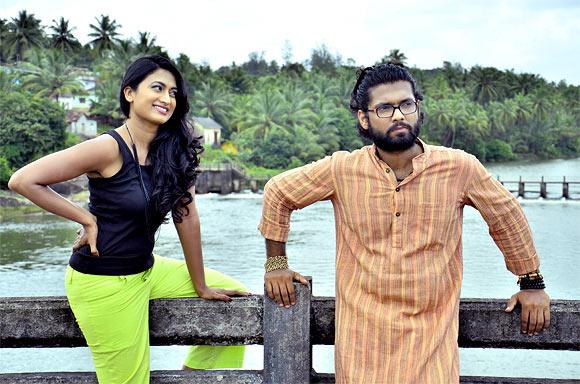 Simple Agi Ondh Love Story
March 06, 2013
All I want is everything to release on Women's Day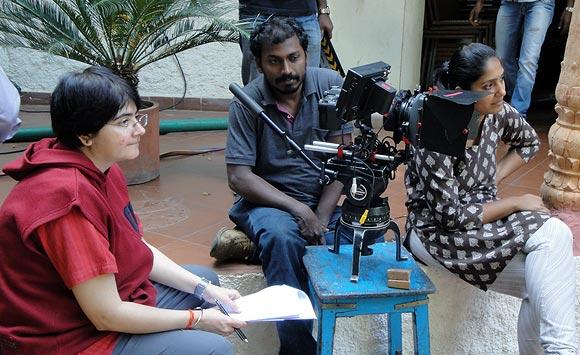 The film has been directed by Jhansi Lakshmi and Shital Morjaria, former colleagues on TV shows Naveena and Chetana.
First look: Asif Ali and Bhavana in Honey Bee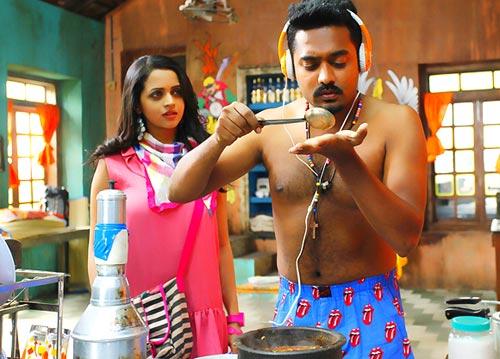 The film is currently being shot in Kochi.
March 05, 2013
Now, a Kannada film on the pitfalls of FDI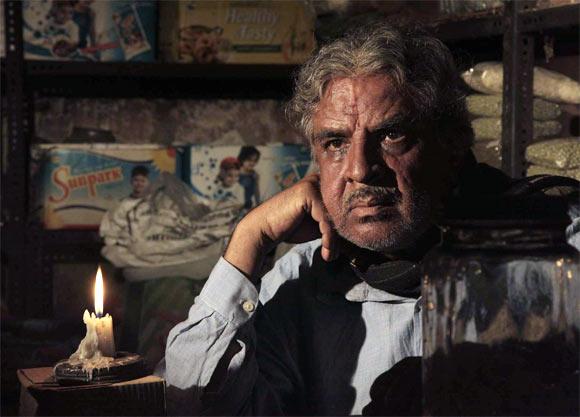 Director P Sheshadri talks abut his new film.
March 04, 2013
Review: Kili Poyi is enjoyable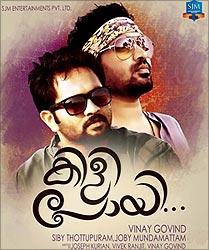 Malayalam film Kili Poyi is for people who enjoy adult entertainers.
Review: Rose Guitarinaal is slow and unremarkable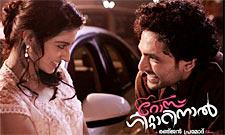 Malayalam film Rose Guitarinaal doesn't offer anything new to viewers, writes Paresh C Palicha.
March 01, 2013
Review: Rajni Kantha is for Duniya Vijay's fans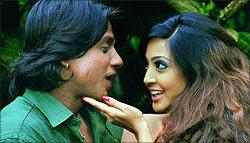 Kannada film Rajni Kantha doesn't offer much by way or story.
Review: Mr Pellikoduku is tedious to watch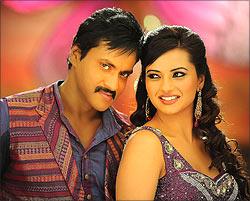 The film looks garish and tawdry.
Three Malayalam films to battle it out this weekend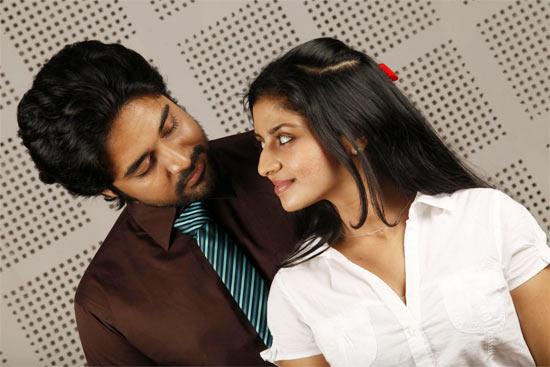 Ranjan Pramod Rose Guitarinaal, Vinay Govind's Kili Poyi and Binoy George's Omega.exe are set to release today.
Rajnikanth watches Kochadaiyaan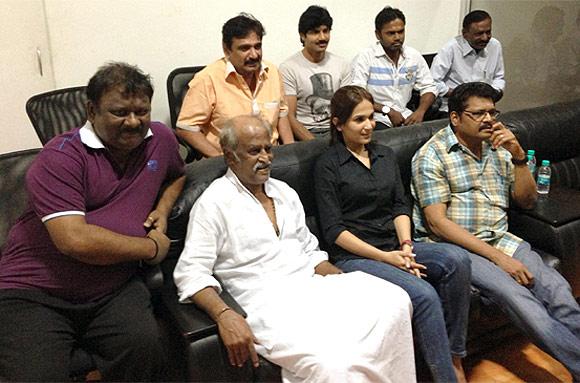 The film is directed by superstar's daughter Soundarya R Ashwin.
February 28, 2013
Prithviraj's film Celluloid comes under controversy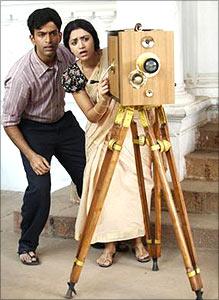 Former Chief Minister K Karunakaran's followers vehemently attacked the director for misrepresenting the facts.
February 27, 2013
Diganth headed to Bollywood?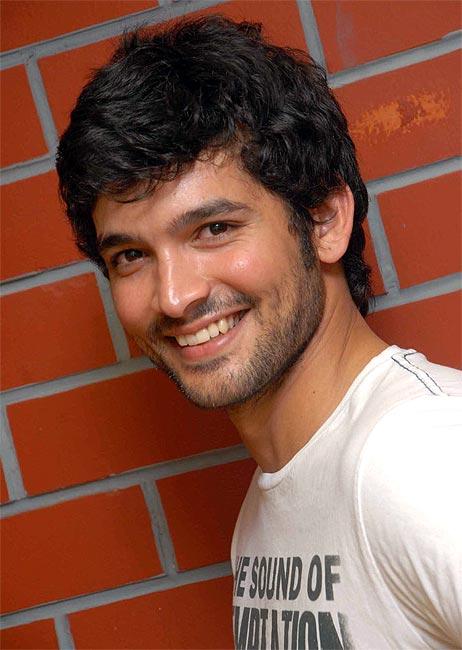 Get your lowdown of what's happening in Kannada cinema.
First Look: Back Bench Student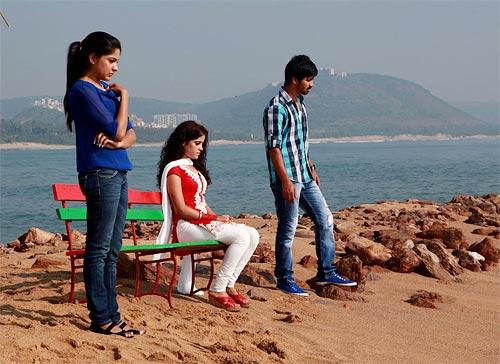 The film stars Mahat Raghavendra and Archana Kavi.
February 26, 2013
Silambarasan to sing in Telugu films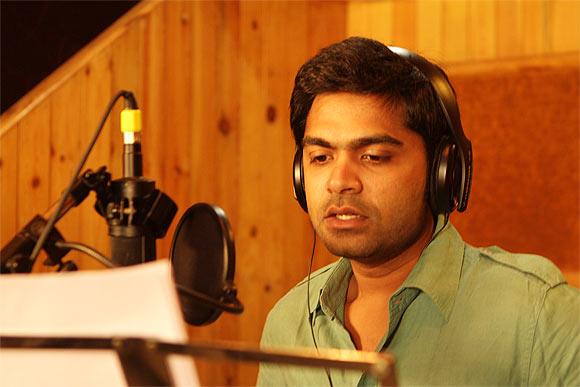 Get your lowdown on what's happening in Telugu cinema.
Arun Vaidyanathan to direct Mohanlal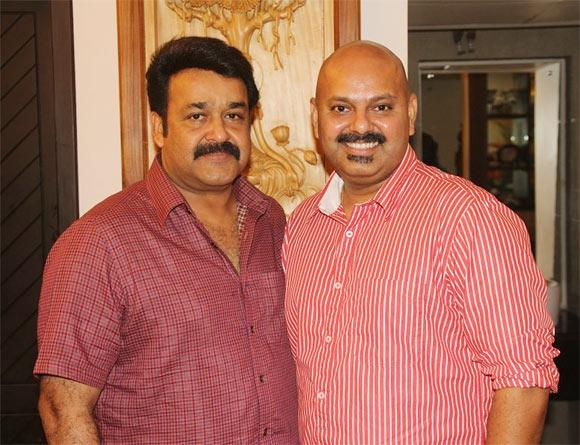 Get your lowdown of what's happening in Tamil Cinema.
February 25, 2013
Review: David & Goliath is disappointing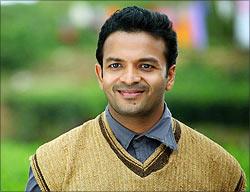 Jayasurya is the only saving grace as he gives a good performance.
Review: Shutter is interesting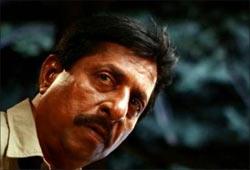 The film is about a day in the life of four perfectly etched characters who give a flawless performance.
Review: Haridas is a heartwarming film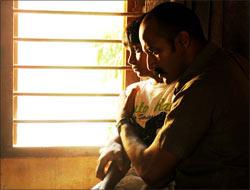 The film portrays a special bond between a single father and his autistic son.
February 22, 2013
Review: Ameerin Aadhi Bhagavan is too violent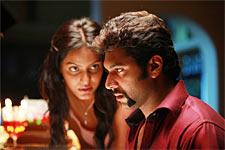 There are no heroes in Ameerin Aadhi Bhagavan, only villains.
Review: Mynaa is a beautiful love story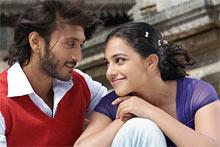 The film is quite engaging.
'Haridas was a new experience for me'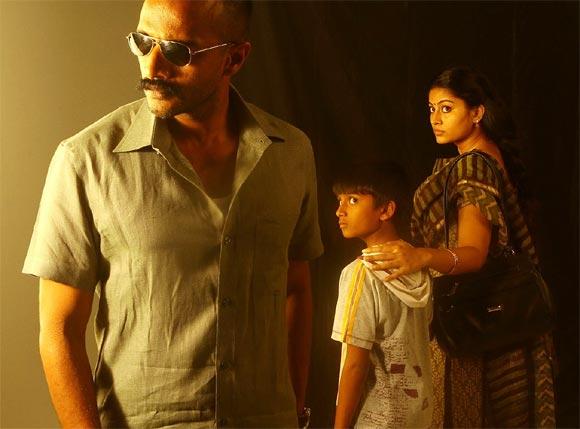 Actor Kishore talks about playing a father to an autistic child in Haridas.
Review: Jabardasth is inspired by Band Baaja Baraat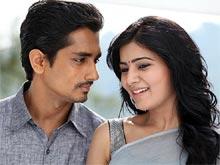 Siddharth, Samantha and Nithya Menen deliver fine performances.
February 21, 2013
'Haridas is based on a true story'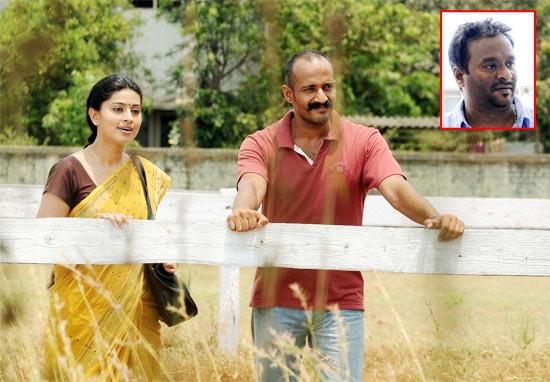 Director G N R Kumaravelan talks about his film about the relationship between a father and his autistic son.
February 20, 2013
First Look: Vikram Prabhu's Biriyani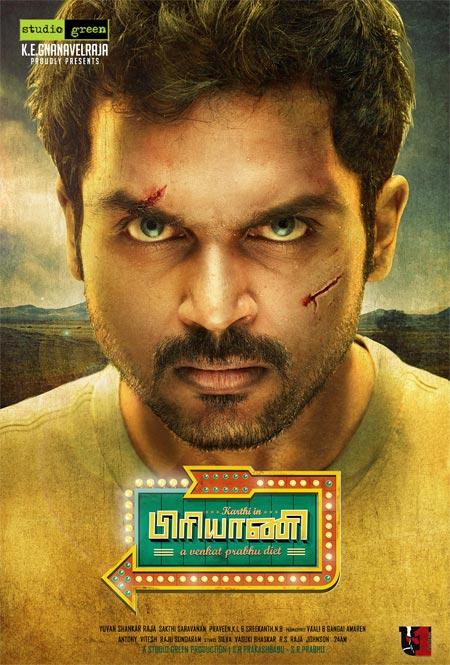 Karthi and Hansika Motwani play the lead roles in the film.
First Look: Nagarjuna in Greeku Veerudu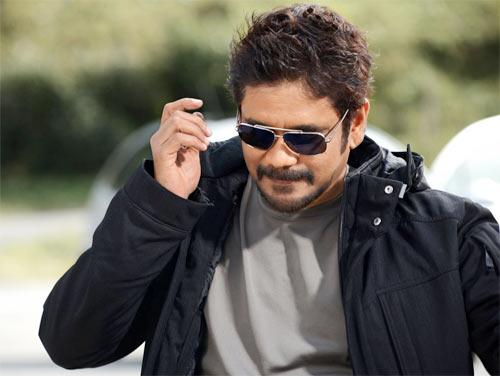 Nagarjuna plays a NRI in the film which is set to release in March.
February 19, 2013
'Jabardasth is a comedy carnival'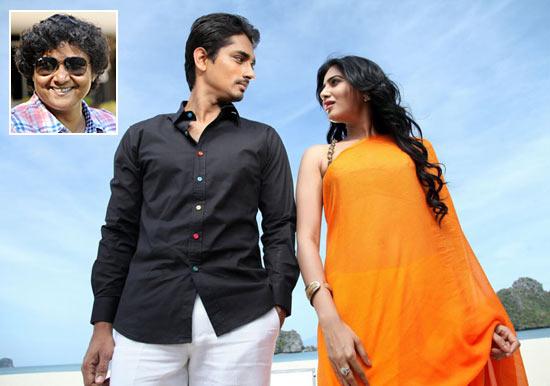 Director B V Nandini Reddy talks about his comic caper Jabardasth starring Siddharth and Samantha.
February 18, 2013
Review: Pade Pade is a neat entertainer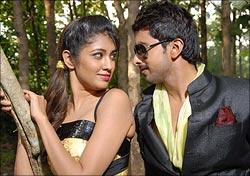 Although a tired and tested story, the director has treated it differently and made it entertaining.
The Devdas-Paro love story with a twist, in Kannada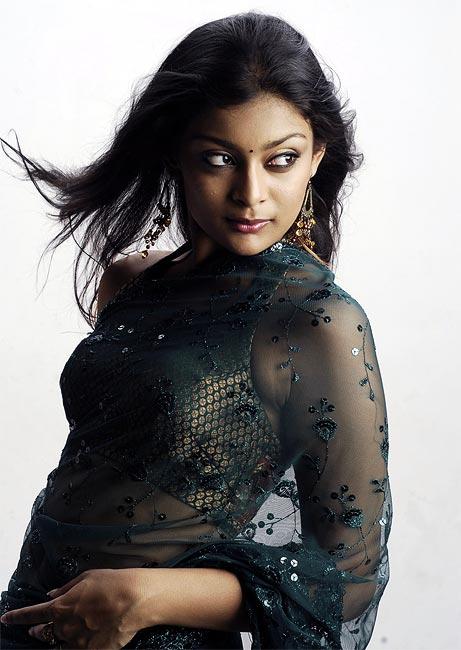 Get your lowdown of what's happening in Kannada cinema.
Review: Cowboy is boring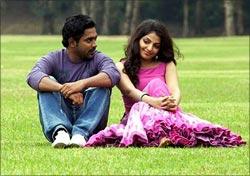 The high voltage drama film is not enacted in an exciting manner.
Review: Celluloid is compelling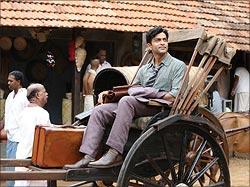 Prithviraj plays the role J C Daniel who made the first Malayalam film.
First Look: Dileep in Sound Thoma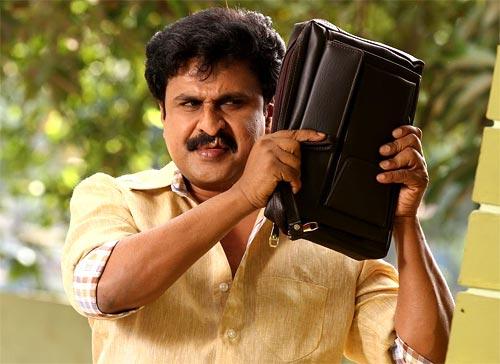 The actor plays a guy with a cleft lip and defective voice in the film.
February 16, 2013
Tanu Weds Manu, now in Telugu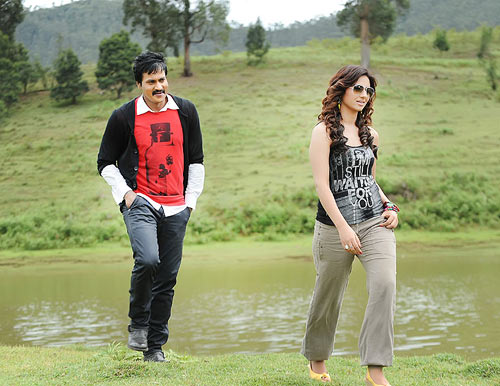 Mr Pellikoduku will star Sunil and Isha Chawla.
February 15, 2013
Review: Chamak Challo is a breezy love story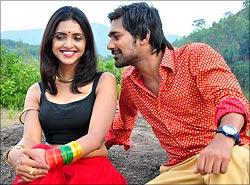 Telugu film Chamak Challo is quite realistic and believable.
Celluloid: Story of J C Daniel releases today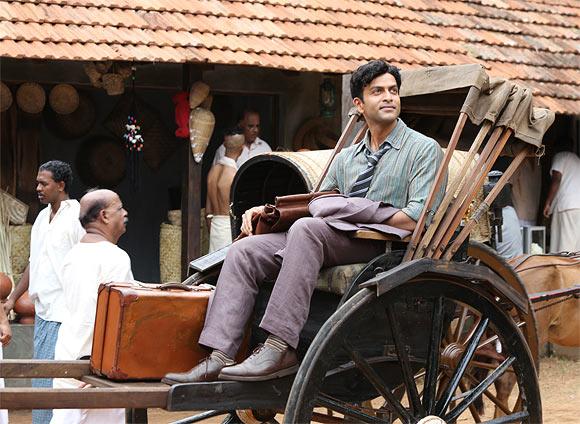 Prithviraj plays J C Daniel who made the first Malayalam film.
Review: Attahasa is an edge-of-the-seat thriller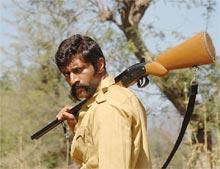 Director Ramesh's biopic on forest brigand Veerappan makes for quite an engaging film.
February 14, 2013
Review: Silunu Oru Sandhippu is a simple love story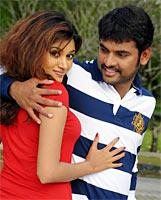 Sillunu Oru Sandhippu is not your average run-of-the-mill triangular love story.
Review: Okkadine isn't appealing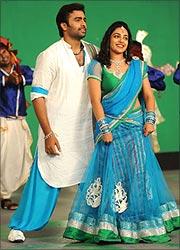 Okkadine has action, romance, twists and turns in the plot and even an item number. Yet, it fails to sustain interest.
February 13, 2013
Sanchita Padukone: I want to do more Telugu films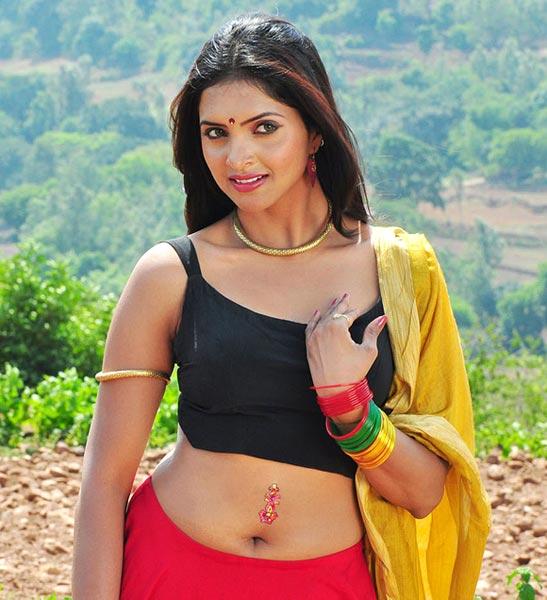 The actress talks about her Telugu debut with Chamak Challo.
February 12, 2013
Neelakantha: I always wanted to make a love story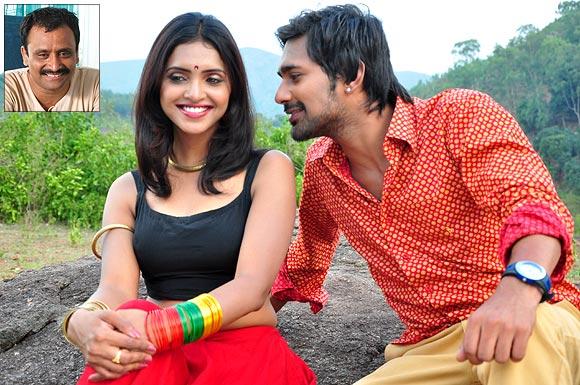 Director Neelakantha talks about his upcoming romantic film Chamak Challo
First look: Siddharth, Samantha in Jabardasth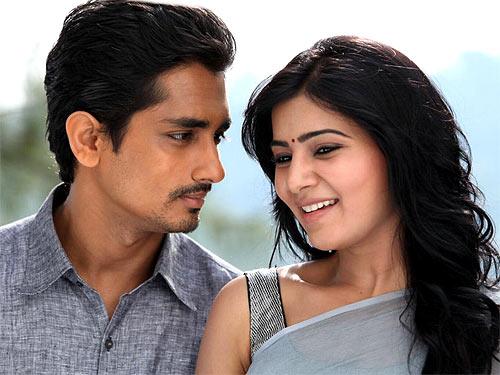 The film is also being dubbed in Tamil and is titled as Dum Dum Pee Pee
February 11, 2013
First Look: Mammootty in Lal Jose's Emmanuel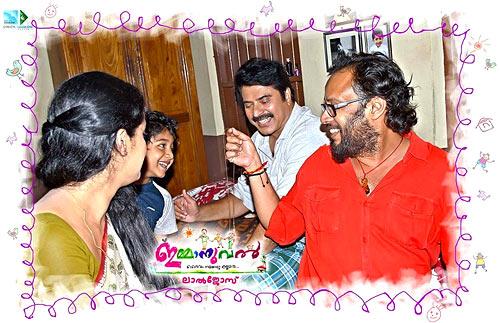 The cast also includes The cast also includes Fahadh Faasil, Mukesh, Nedumudi Venu, Salim Kumar and Aparna Nair.
Review: Don't miss Natholi Oru Cheriya Meenalla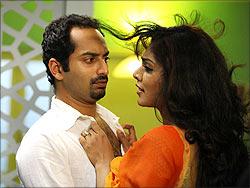 The film has to be watched for its whackiness and unadulterated laughter
February 08, 2013
Review: Charminar strikes an emotional chord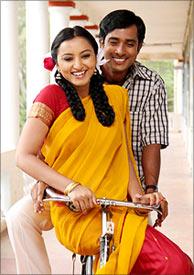 The film strikes an emotional chord with the audience.
Review: Mirchi has an overdose of violence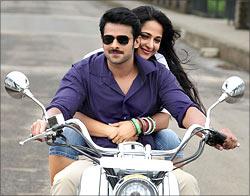 The film is a regular commercial potboiler loaded with high-voltage action.
Fahadh Faasil's next a triangular love story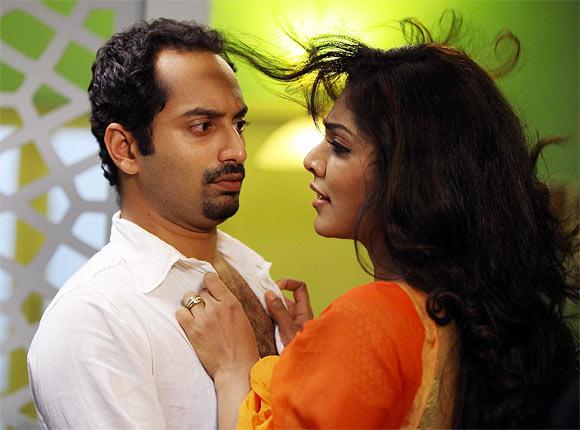 Kamalini Mukherji and Rima Kallingal play the female leads in Natholi Oru Cheriya Meenalla.
February 07, 2013
'I was lucky to be offered a role in Charminar'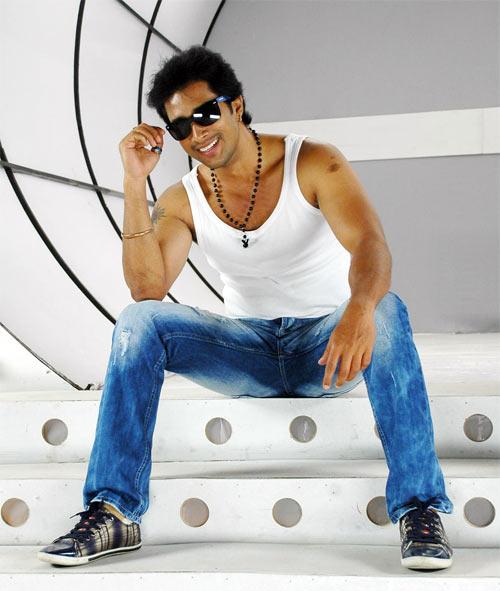 The actor says that he is starting a second innings with his upcoming film Charminar.
February 06, 2013
'There are no words to describe Kamal Haasan'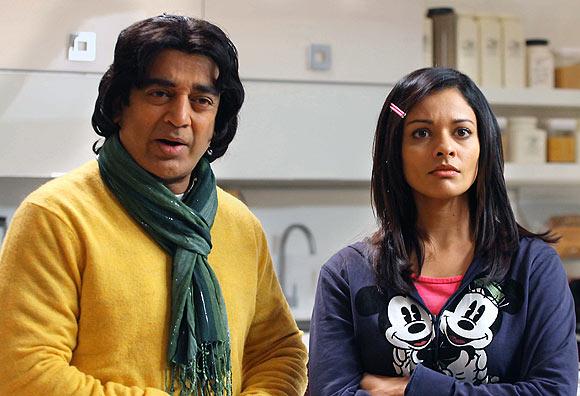 Pooja Kumar talks about her experience of working with Kamal Haasan in Vishwarropam
First Look: Rosshan Andrrews' Mumbai Police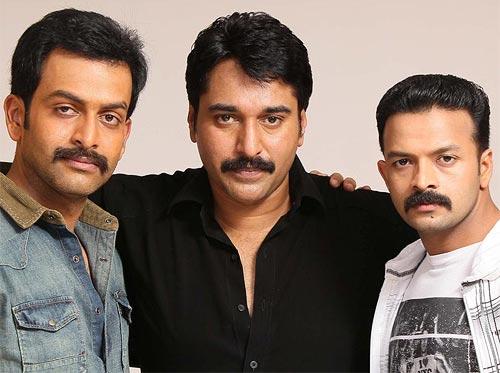 Prithviraj, Jayasurya and Rahman play the lead in this thriller Malayalam film.
February 04, 2013
Review: Ongole Githa is a lacklustre effort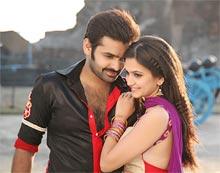 The script was a big letdown.
February 01, 2013
Review: David is a masterpiece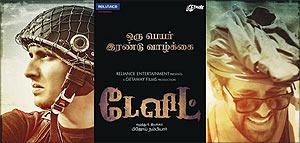 The film has some power-packed performances and startlingly perfect casting.
Review: Bangari is an average entertainer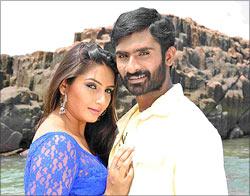 The film is a sincere attempt by a debutant director.
Kadal review: With apologies to director Bharathi Raja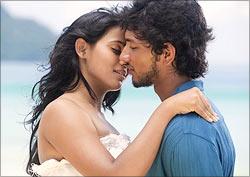 Mani Ratnam's Kadal lacks a compelling story, writes Saisuresh Sivaswamy.
Review: Kadal has nothing new to offer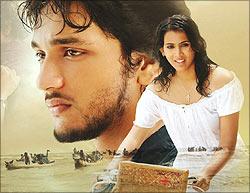 Mani Ratnam's film has all the elements of a regular entertainer but has nothing new in terms of a story
January 31, 2013
Three Kannada films to battle it out this weekend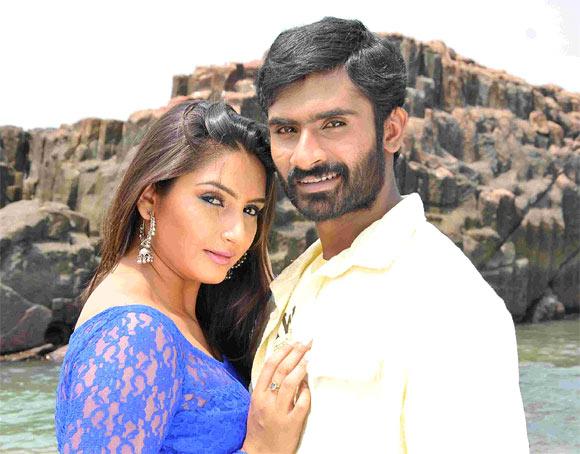 Yogesh and Ragini Dwivedi's Banagari along with two other films Sandalwood Sa Ri Ga Ma and Stree Shakti are up for release.
'It's a dream-come-true to work with Mani Ratnam'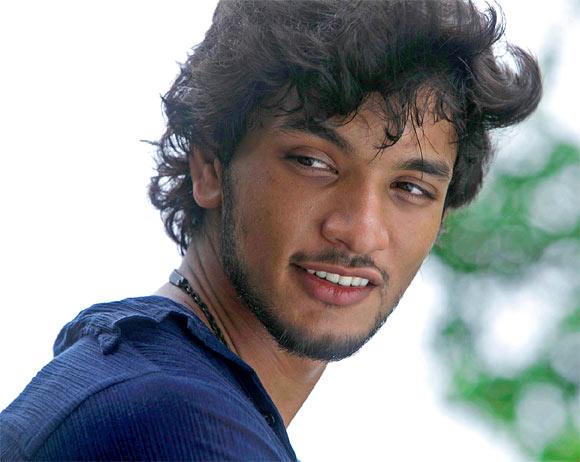 Gautham Karthik talks about making his debut in Mani Ratnam's Kadal
January 30, 2013
'Don't feel special about getting Padma Shri'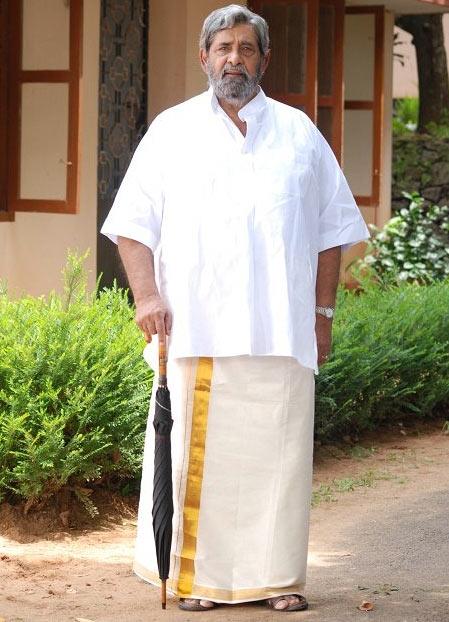 Veteran Malayalam actor Madhu states his reasons of not accepting the Padma Shri.
Mohanlal teams up with Joshiy in Lokpal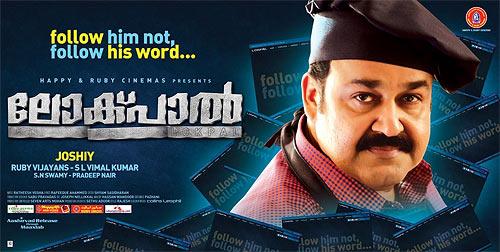 The actor plays the owner of food court.
'Mani Ratnam treated me like his daughter'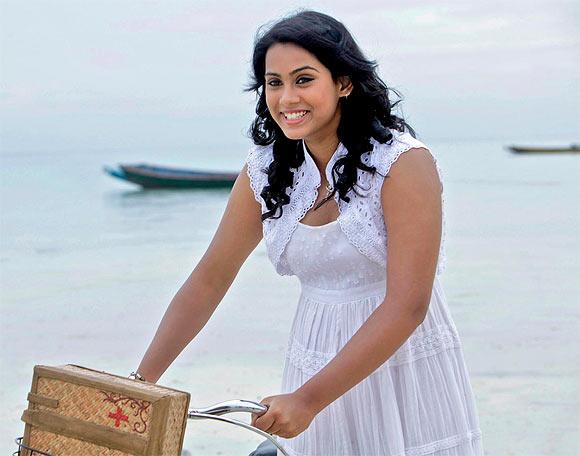 year old Thulasi Nair shares her experience of working with Mani Ratnam.
January 29, 2013
Mani Ratnam: The story of Kadal is universal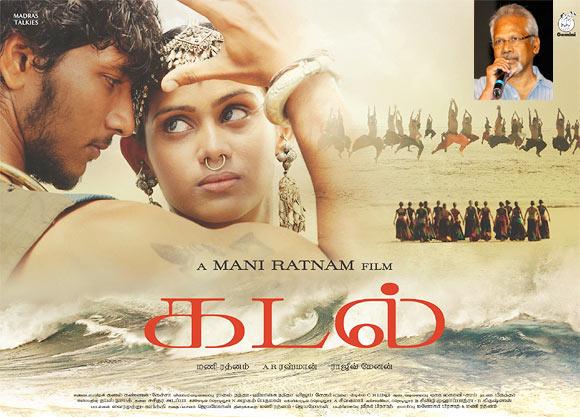 The director talks about his new film Kadal and his career.
First Look: Mohanlal in Ladies & Gentleman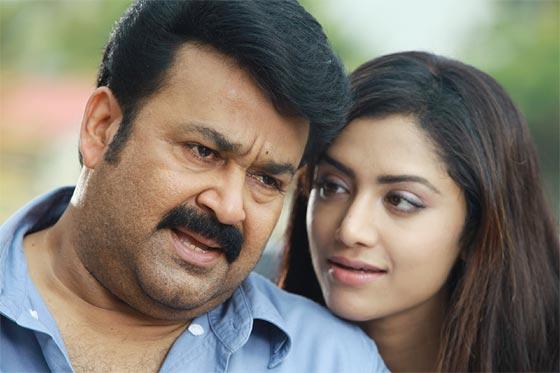 Mamta Mohandas, Meera Jasmine, Padmapriya and Mithra Kurian play the heroines in the film.
January 28, 2013
Review: Proprietors: Kamath and Kamath is atrocious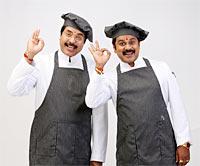 Actors Mammootty and Dileep are let down by a bad film.
First Look: Suriya's Singham 2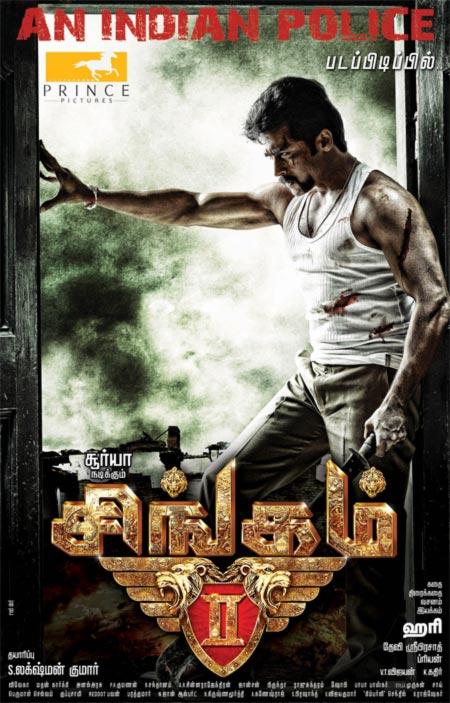 Director Hari will direct the sequel as well.
January 25, 2013
Malayalam actress Shakeela to turn director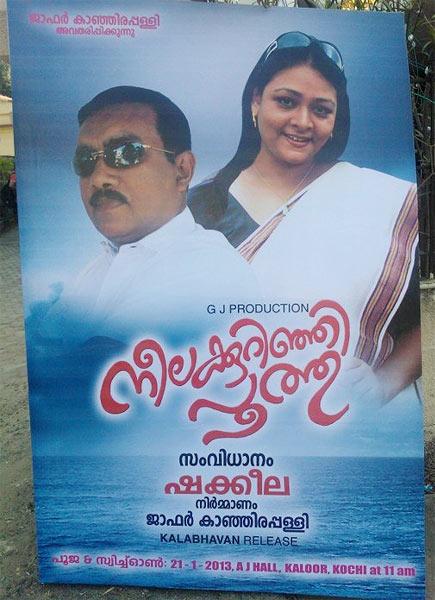 Get your lowdown on what's happening in Malayalam cinema.
Review: Varadanayaka is for action lovers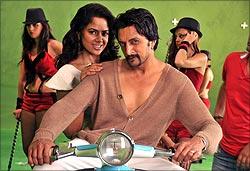 The film is a mass entertainer that should be watched for Sudeep.
First Look: Ramesh Arvind's Mangana Kaili Manikya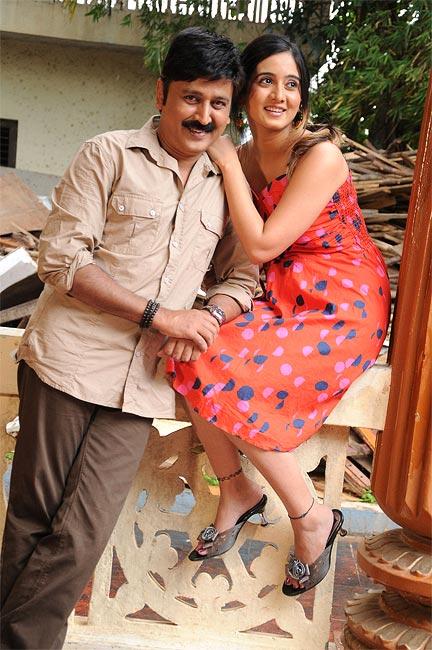 The actor plays a paranoid hypochondriac who gets tensed at the drop of a hat.
Review: Kamal Haasan is brilliant in Vishwaroopam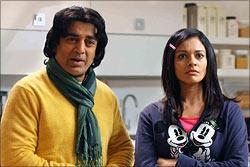 The Kamal Haasan starrer is a well-made film.
January 24, 2013
From Berkelee to singing for AR Rahman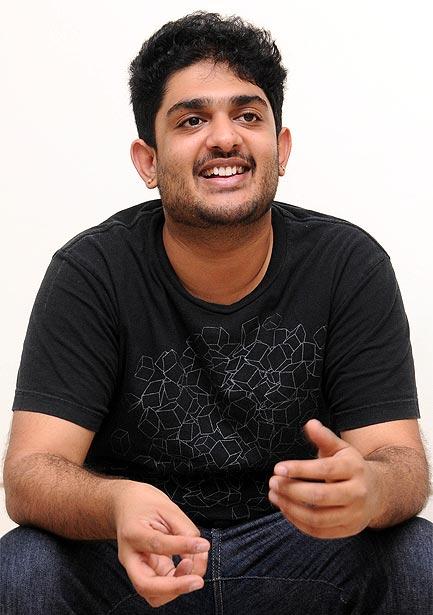 Sriram, 22, who sings jazz, blues and Carnatic music equally well, has just graduated from the Berkeley College of Music in the US.
'Varadanayaka is pure entertainment'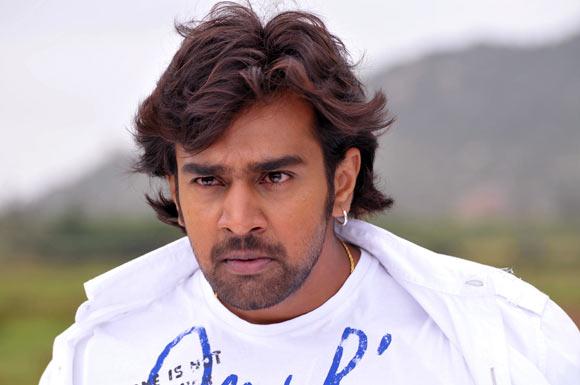 Chiranjeevi Sarja talks about his latest release Varadanayaka, a remake of the Telugu hit Lakshyam.
January 23, 2013
'I've not met a star as simple as Rajinikanth'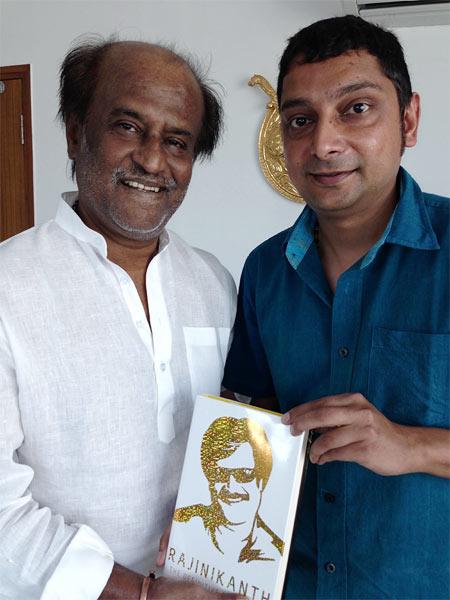 Naman Ramachandran author of Rajinikanth, A Definitive Biography talks about the book
January 22, 2013
'I knew that my film Pizza would entertain people'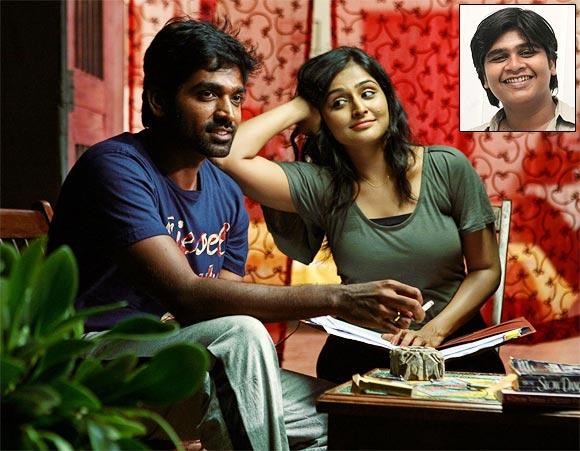 Karthik Subbaraj's debut film Pizza was the surprise hit of 2012.
January 21, 2013
FL: Anoop Menon and Jayasurya in Hotel California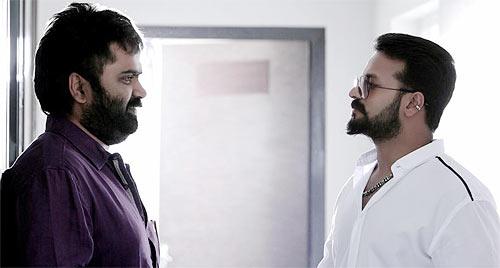 The duo have been instrumental in the success of films like Cocktail, Beautiful and Trivandrum Lodge, in recent times.
AR Rahman: Suddenly I realised I'm 46 and have everything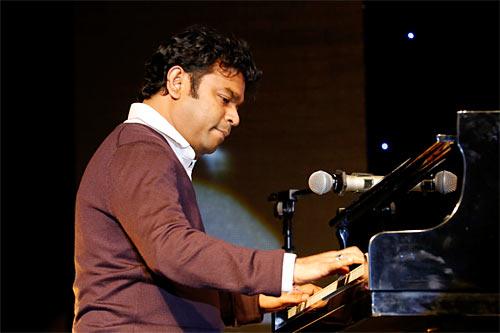 A R Rahman talks about his new film Kadal, his album Infinite Love and his working style.
January 19, 2013
The Most Disappointing Kannada Films of 2012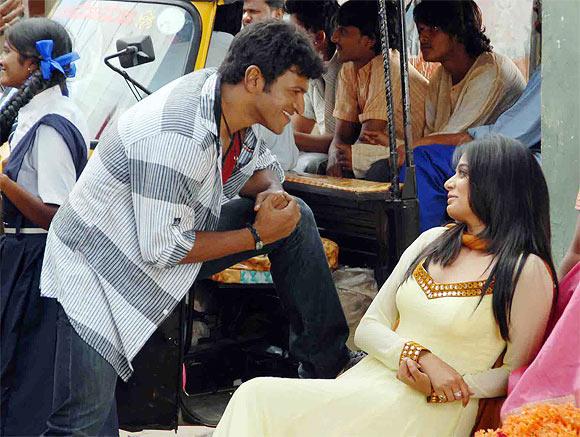 These films failed to impress the audience in 2012.
January 18, 2013
Review: Lakshmi is a mediocre film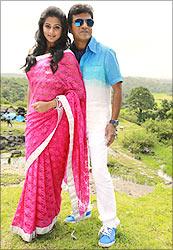 The film loses steam after the first half.
Review: Romans is just an average comic caper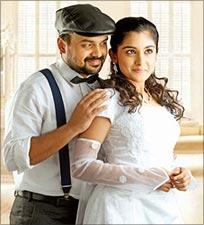 The film does not make any sense if you want to take something back from it.
The Most Disappointing Malayalam Films of 2012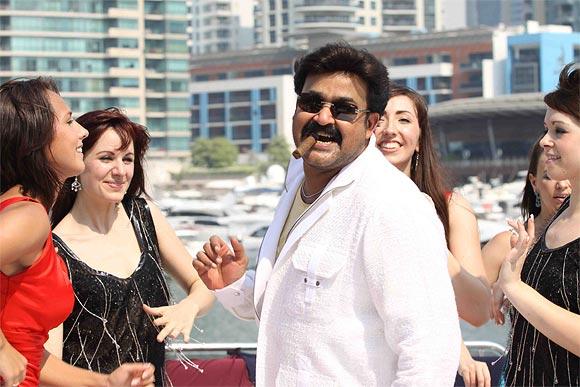 Take a look at the Malyalam film thats disappointed at the box office.
The Most Disappointing Telugu films of 2012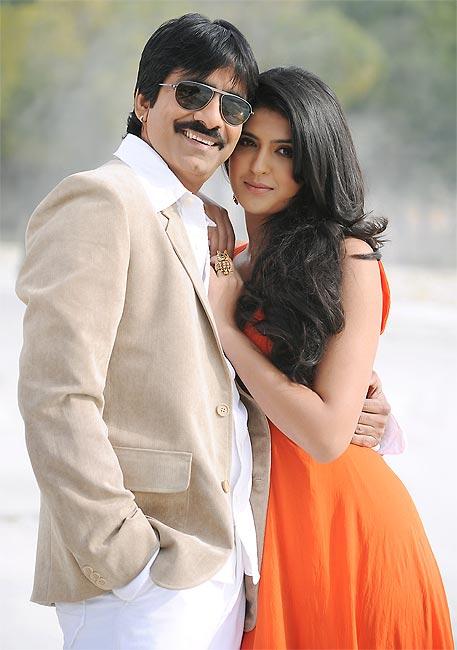 These Telugu films failed to live up to expectations.
The Top Tamil Directors of 2012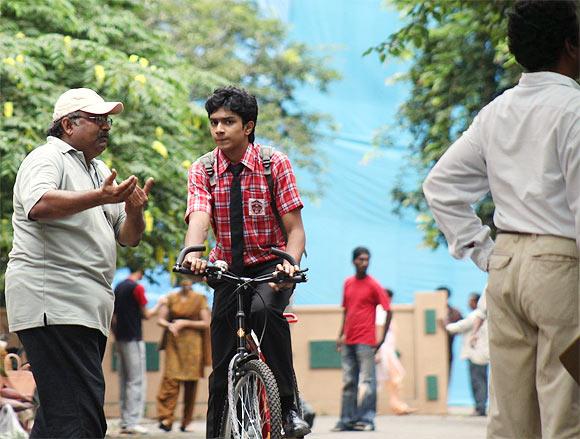 Balaji Sakthivel tops the list for making the powerful and impressive Vazhakku Enn 18/9.
January 17, 2013
The Top Kannada grossers of 2012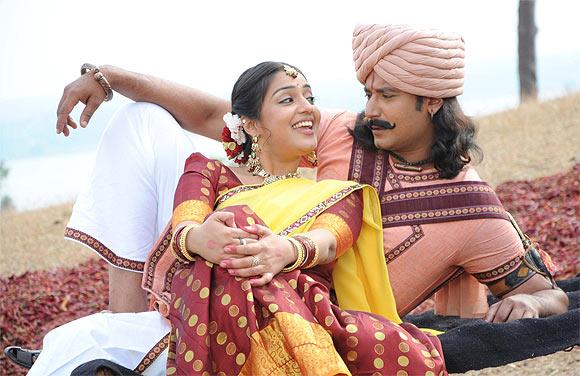 Krantiveera Sangolli Rayanna became the biggest hit of the year.
The Top Tamil Grossers of 2012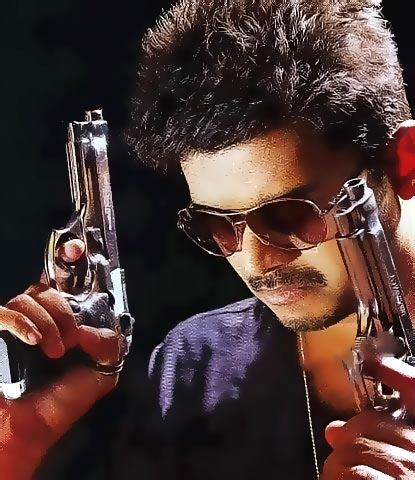 A R Murugadoss's Thuppakki was the highest grosser at the box office.
January 16, 2013
The Top Telugu Directors of 2012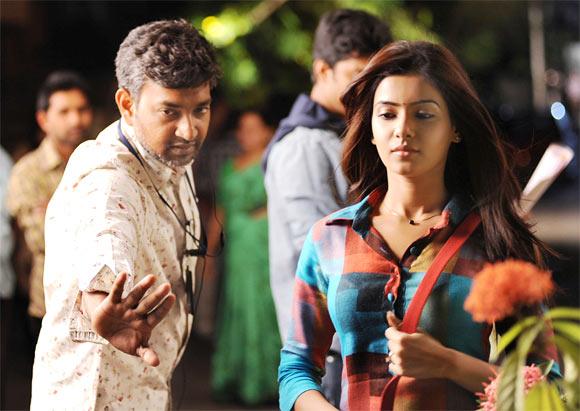 Director S S Rajamouli tops the list as he received phenomenal response for his film Eega.
The Top Tamil Actresses of 2012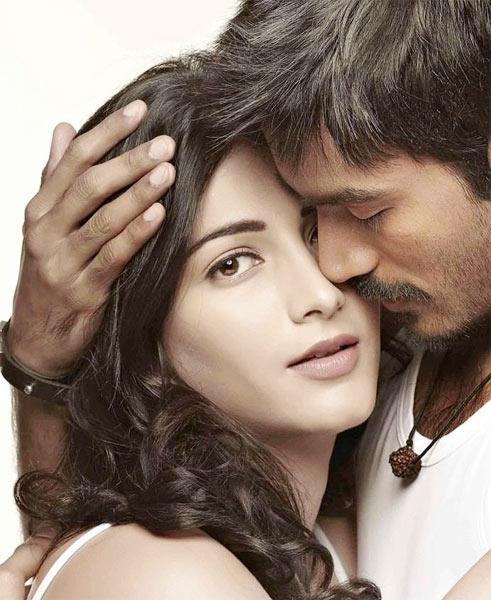 Shruti Haasan's performance in 3 has earned her the top spot.
January 15, 2013
Review: Samar is a commercial entertainer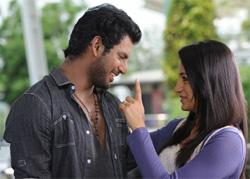 The film is an ideal festival fare.
January 14, 2013
Review: Alex Pandian is a disaster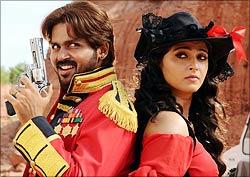 The stars have sleep-walked through their roles resulting in a bad film.
January 11, 2013
Review: Galaate fails to tickle the funny bone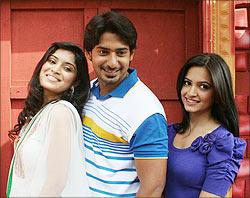 A film about love letters going astray, Galaate is just pastime for youngsters.
Review: Seethamma Vakitlo... looks outdated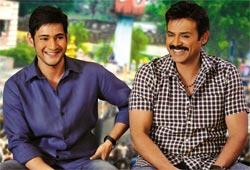 The film is a tad slow and long and cruises along without much of a story.
The Top 5 Kannada actresses of 2012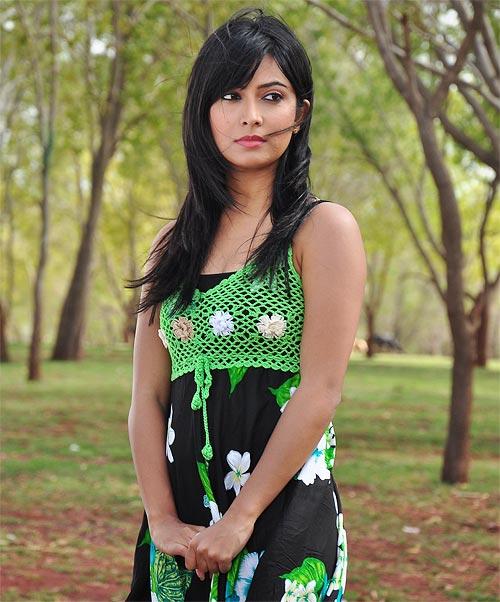 Radhika Pandit who had six releases this year tops the list.
'Maad Dad is a beautiful story of father and daughter'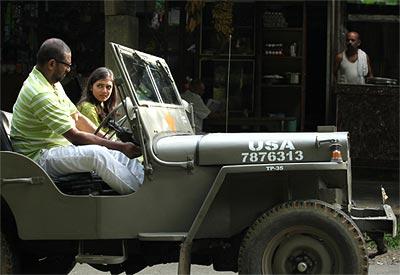 Directed by ad filmmaker Revathy S Varma, the film releases today.
January 10, 2013
Watch out for these Kannada Sankranti releases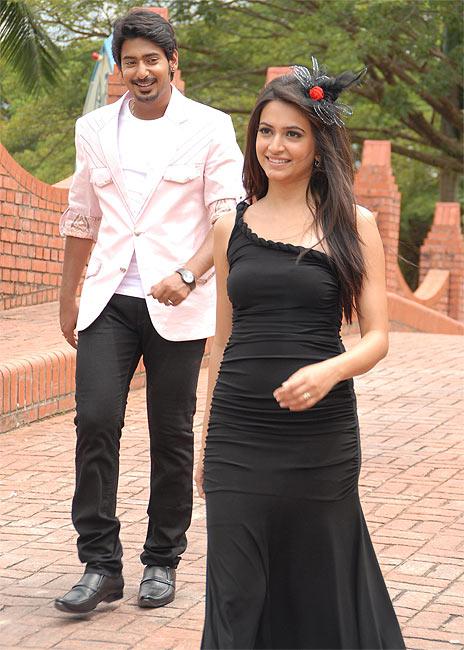 A look at the Kannada films this Sankranti.
'There is no dull moment in Alex Pandian'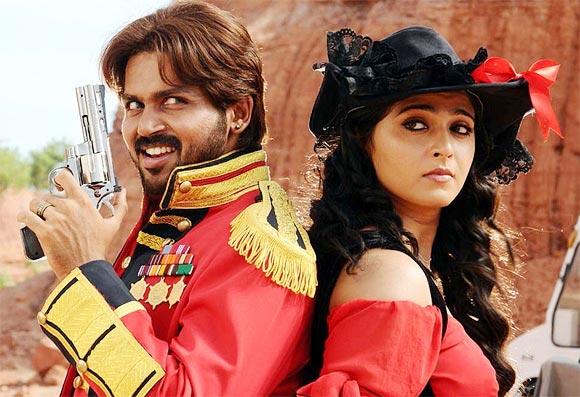 Karthi Sivakumar talks about his bilingual film Alex Pandian (dubbed in Telugu as Bad Boy)
January 09, 2013
Review: Naayak is a masala pot-boiler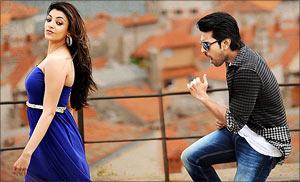 Director V V Vinayak has mixed in the right ingredients for this Sankranthi film.
The Top Malayalam Actors of 2012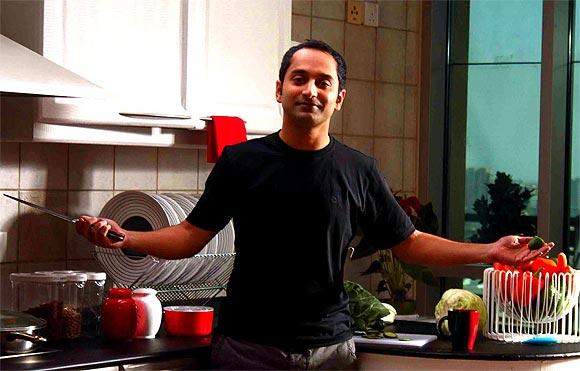 Fahadh Faasil tops the list with his brilliant performances in 22 Female Kottayam, Diamond Necklace
Two Telugu films to release this Sankranti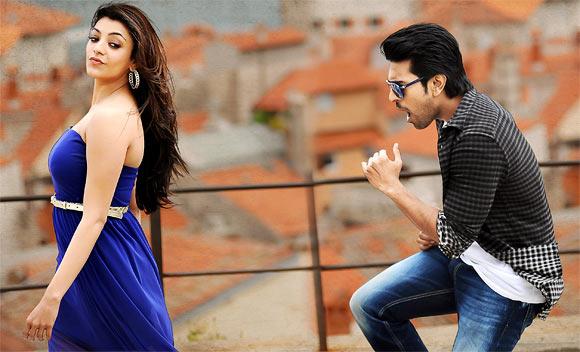 Ram Charan Tej's Naayak is releasing along with Venkatesh and Mahesh Babu's Seethamma Vakitlo Sirimalle Chettu.
January 07, 2013
Review: Lisammayude Veedu is a weak attempt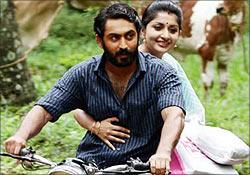 A sequel to the much appreciated Achanurangaatha Veedu is not worth watching.
Review: Ente has a weak plot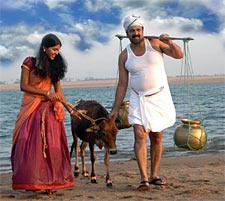 Paresh C Palicha says Ente' has several holes in the plot that better remain unmentioned
Review: Annayum Rasoolum is worth a watch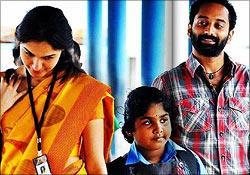 The film is a chain of interesting moments woven into the thread of a love story.
January 04, 2013
First Look: Prem in Charminaar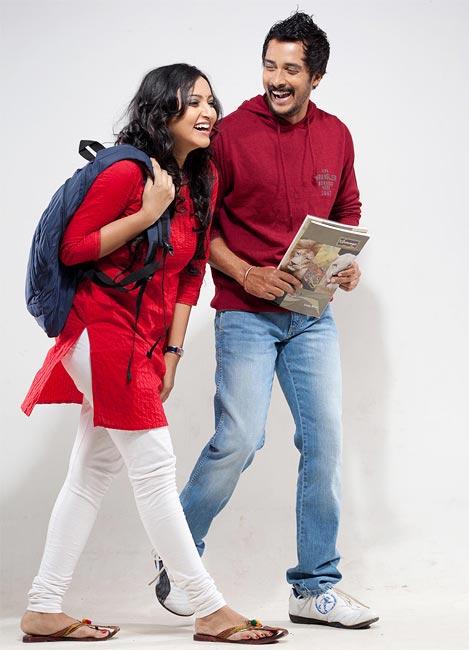 Directed by R Chandru the film has Meghana Gaonkar as the female lead.
January 03, 2013
First Look: Ram's Ongole Githa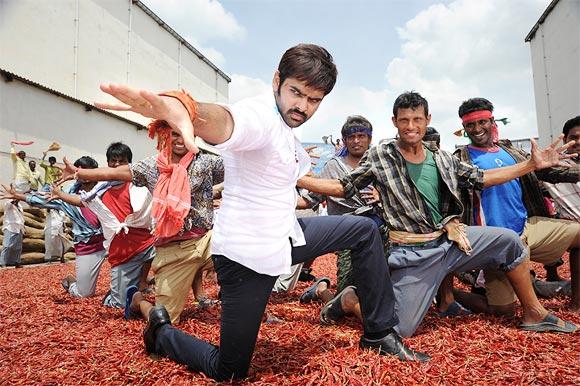 Prakash Raj and Ajay are the other actors in the film which releases in January.
The Top Kannada Actors of 2012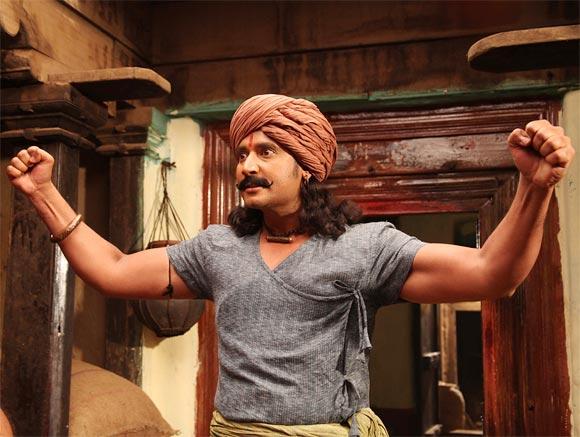 Darshan's performance as the freedom fighter in Krantiveera Sangolli Rayanna tops the list.
January 02, 2013
Kamal Hassan: I doubt DTH could prevent piracy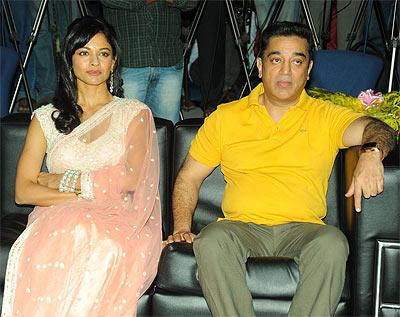 Kamal Hassan speaks about showcasing his new film Vishwaroopam on DTH before its theatrical release.
The Top five Malayalam films of 2012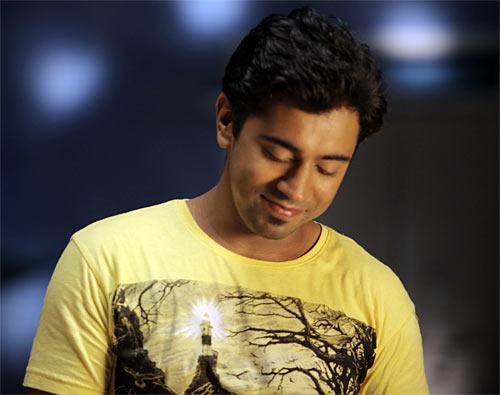 We take a look at the year's finest films from Malayalam cinema!
Archives
September - December 2012
|
May - August 2012
|
January - April 2012
|
September - December 2011
|
July - August 2011
|
May - June 2011
|
March - April 2011
|
January - February 2011
|
November - December 2010
|
September - October 2010
|
July - August 2010
|
May - June 2010
|
February - April 2010