Southern Spice
September 30, 2013
Review: Zachariayude Garbhinikal is worth a watch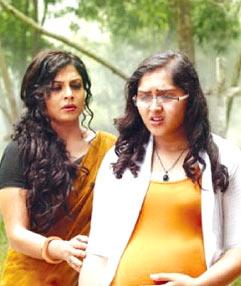 The Malyalam film is complicated in parts and oversimplifies matters in others, but is worth seeing
Review: Tamil film Onayum Aatukuttiyum is brilliant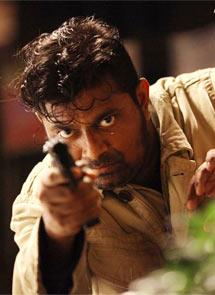 Director Mysskin has scripted a brilliant tale filled with human emotions and dark humour in Onnayum Aatukutiyum.
September 27, 2013
Review: Tamil film Raja Rani is refreshing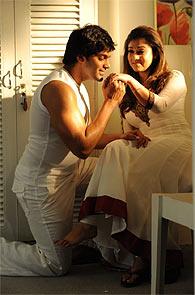 The film is a simple tale about coping with how after we lose someone we love.
Review: Attarintiki Daaredi is Pawan Kalyan's show!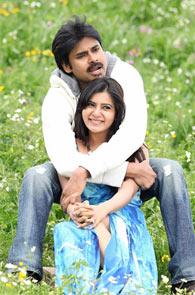 Attarintiki Daaredi is a typical family entertainer with nothing new to offer.
September 26, 2013
Zachariyayude Garbhinikal links the story of four women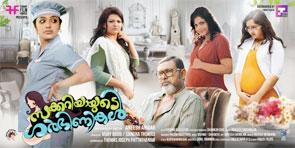 Directed by Aneesh Anwar, the film tells the story of four pregnant women.
September 23, 2013
Vishnu's dare-devil stunt for new film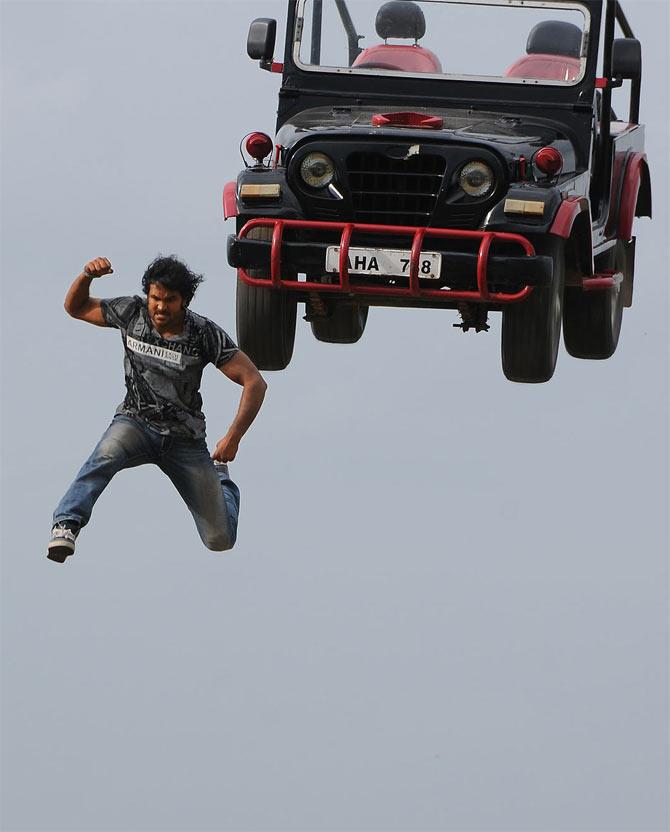 Doosukeltha is currently under production.
Review: Radio Jockey is a disaster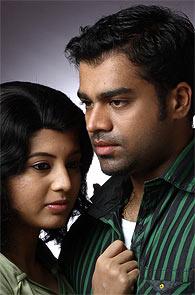 The film's isn't Rajasenan's best work.
Review: 6 Melugu Vathigal is gloomy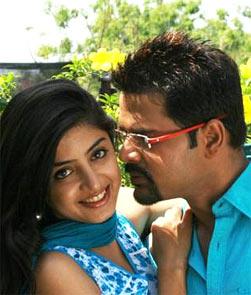 The film is not gripping enough.
September 21, 2013
3 Generations of Nagarjuna's family come together in Manam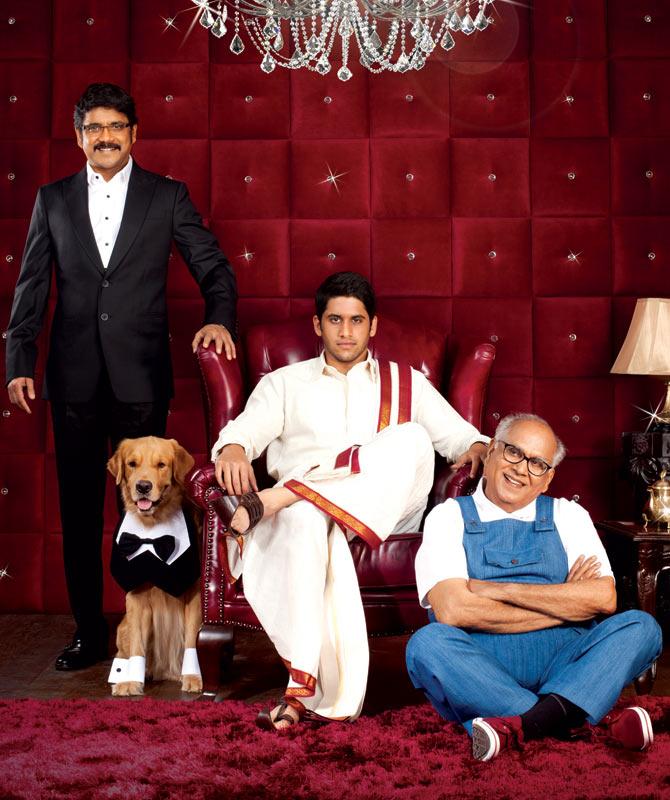 Three generations of the Akkinenis - Akkineni Nageswara Rao (ANR), his son Akkineni Nagarjuna, and his grandson Naga Chaitanya-- are acting in Manam.
September 20, 2013
Review: Ya Yaa is a big let down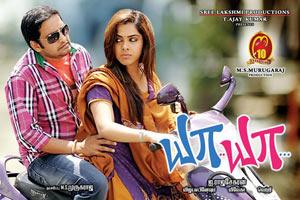 Tamil film Ya Yaa is an average movie, with a story that lacks direction and performances that failed to deliver.
September 19, 2013
First look: Aravind Krishna's Biskett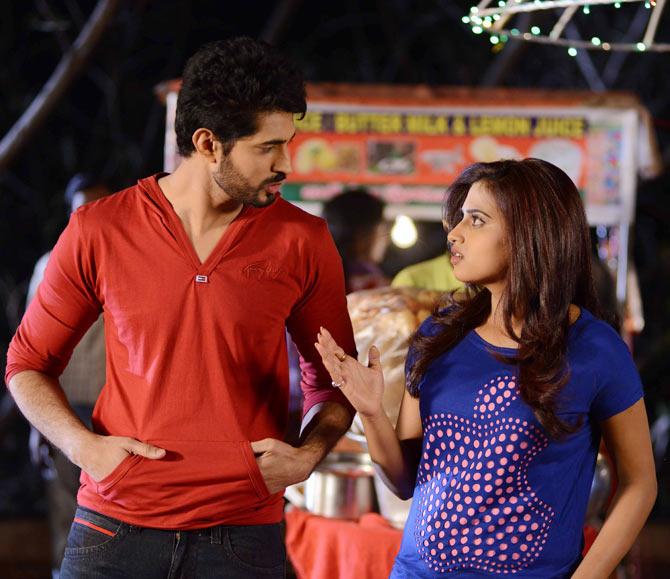 Biskett is likely to release in October.
September 18, 2013
First Look: Mammootty in Basheer's Balyakalasakhi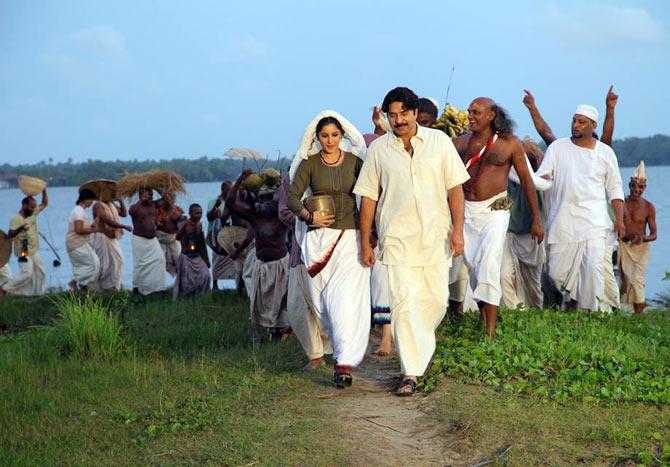 Mammootty has a double role in Balyakalasakhi,
September 16, 2013
Review: North 24 Kaatham is an endearing film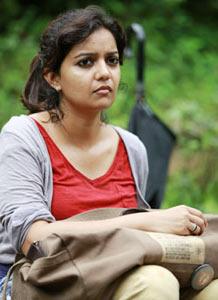 North 24 Kaatham is a sure winner for Fahadh Faasil.
Review: D Company fails to impress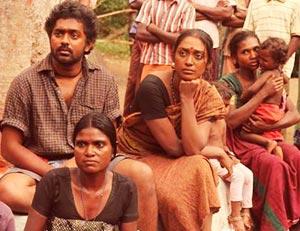 D Company is just average.
Review: Potugadu is Manoj Manchu's show all the way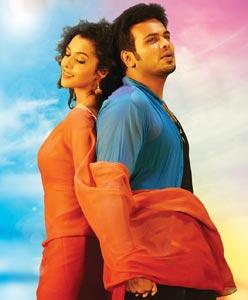 Potugadu is loud and 'crude' entertainment
Ezhamathe Varavu is worth a watch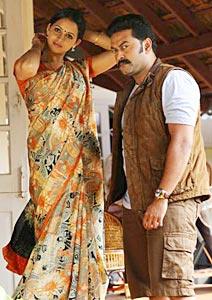 Ezhamathe Varavu may not be the best from the legendary team, but it is still worth a watch.
Review: Sringaralven is entertaining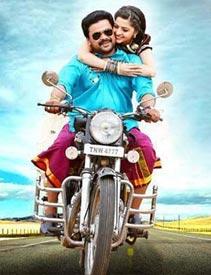 Sringaravelan plot's wanders on aimlessly with no logic. You just have to go with the flow of the comedy, which gets quite boring towards the end.
September 13, 2013
Review: Moodar Koodam is hilarious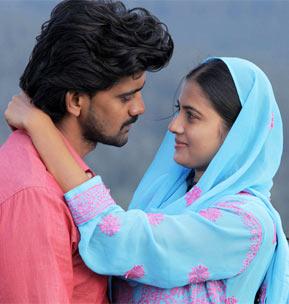 Comedy and satire are beautifully interwoven in Moodar Koodam with excellent support from the cast
Review: KISS stays away from formula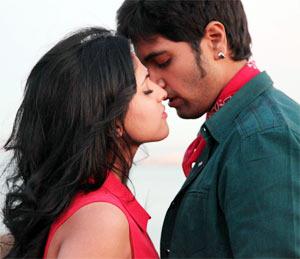 Watch it for a slightly different feel and cast.
Review: Mammootty cannot save Daivathinte Swantham Cleetus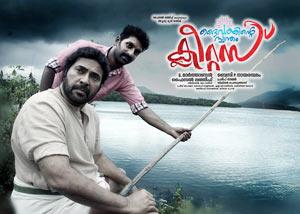 Mammootty's fans will be happy with his performance, beginning with comedy, then moving to superhero action and culminating in emotionally intense scenes. But good acting is not enough to make up for a vapid plot and content.
'My growth as an actor has been slow but definitely steady'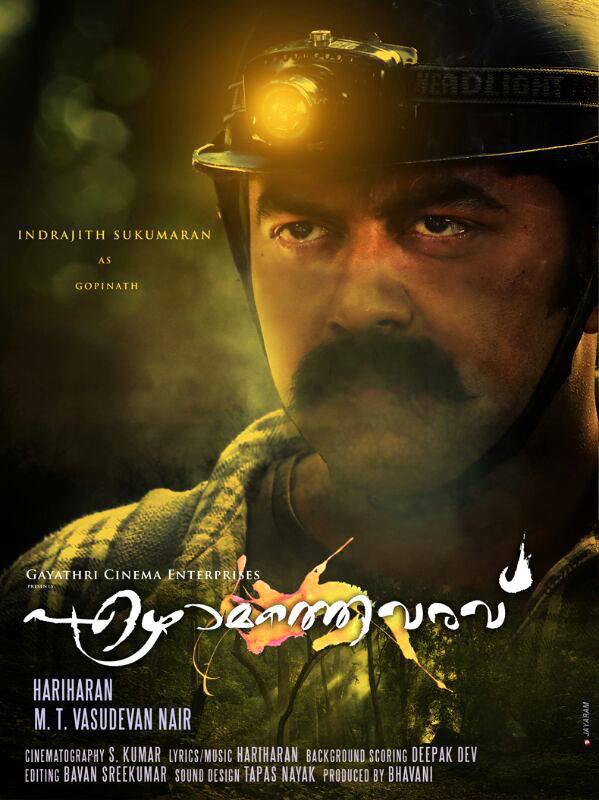 Indrajith on working in Ezhamathe Varavu directed by veteran Hariharan and scripted by Jnanpith Award winner M T Vasudevan Nair.
September 09, 2013
Review: Varthapadatha Valibar Sangam is boring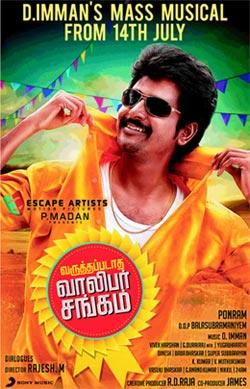 The film gets repetitive after a point.
September 06, 2013
Review: Telugu Zanjeer, Toofan, lacks soul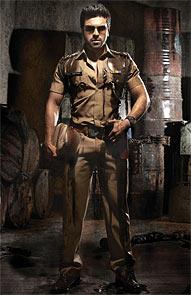 Thoofan, the Telugu remake of Zanjeer as a separate film on account of its contemporary theme rather than compare it with the cult classic Zanjeer.
September 04, 2013
First Look: Nithya Menen's Malini 22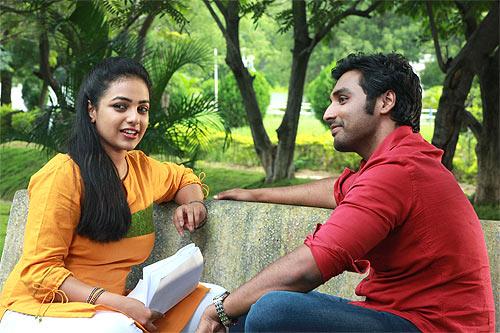 The film is a remake of 2012 hit Malayalam film 22 Female Kottayam.
SPOTTED: Dia Mirza, Madhuri, Ranveer head to South Africa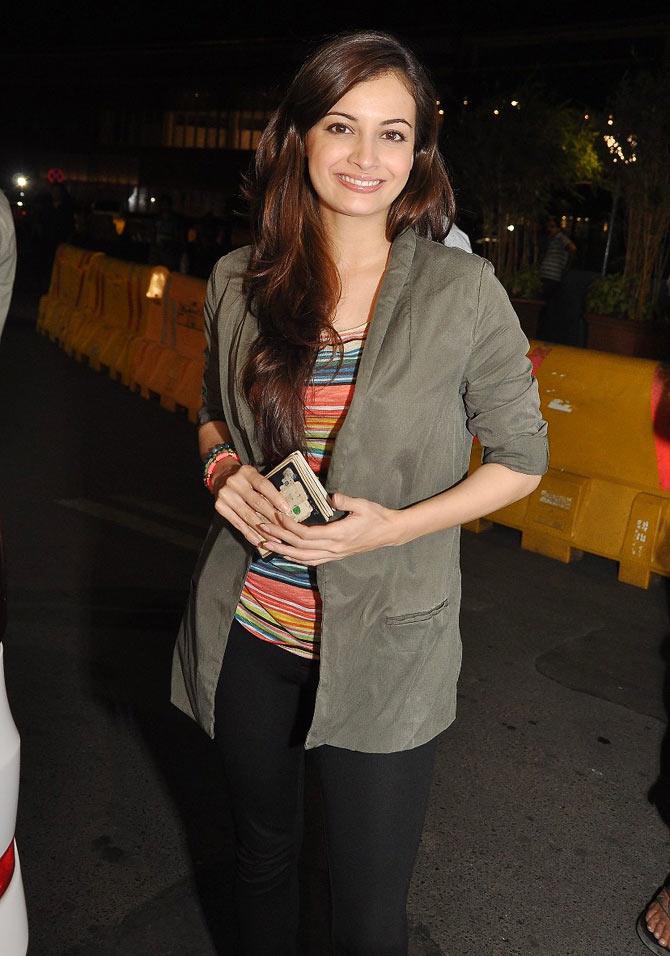 The celebs were on their way to attend the first edition of the SAIFTA Awards.
Rajnikanth to Ram Charan: How These South Heroes Fared in Bollywood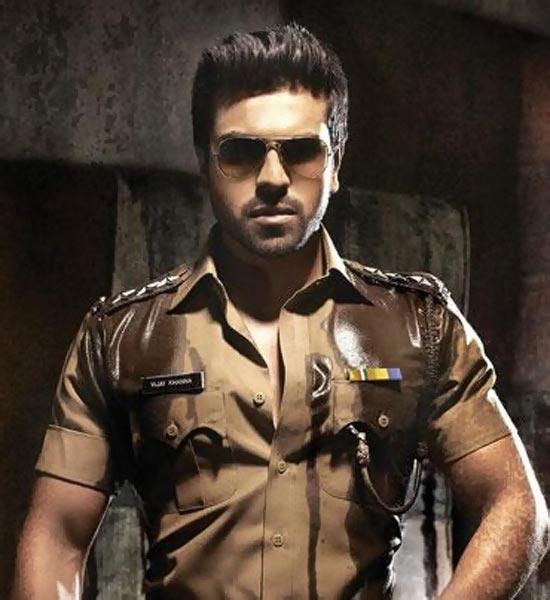 A report card of how South Indian actors have fared in Bollywood
September 02, 2013
Review: Malayalam movie Artist is worth a watch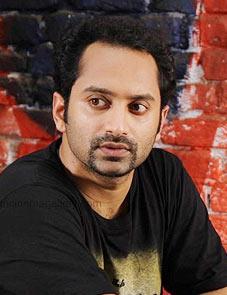 Director Shyamaprasad's Artist is one of his best works till date.
Review: Arikil Oraal is an average entertainer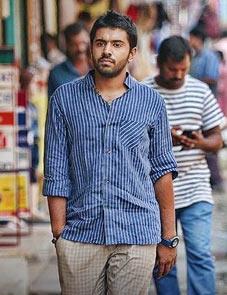 Arikil Oraal had a lot of potential but fizzles out by the end.
Review: Kunjananthante Kada never quite gets going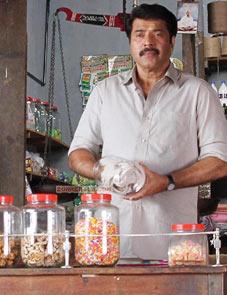 The film is a half baked story which leaves us feeling something is amiss all the time.
August 30, 2013
Review: Thanga Meenkal is brilliant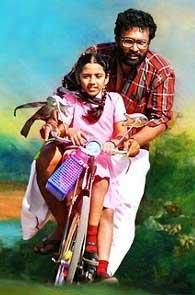 Thanga Meenkal is a heartwarming story told brilliantly with a simplicity and honesty that is seen so rarely in films these days.
First Look: Vishnu Manchu's Doosukeltha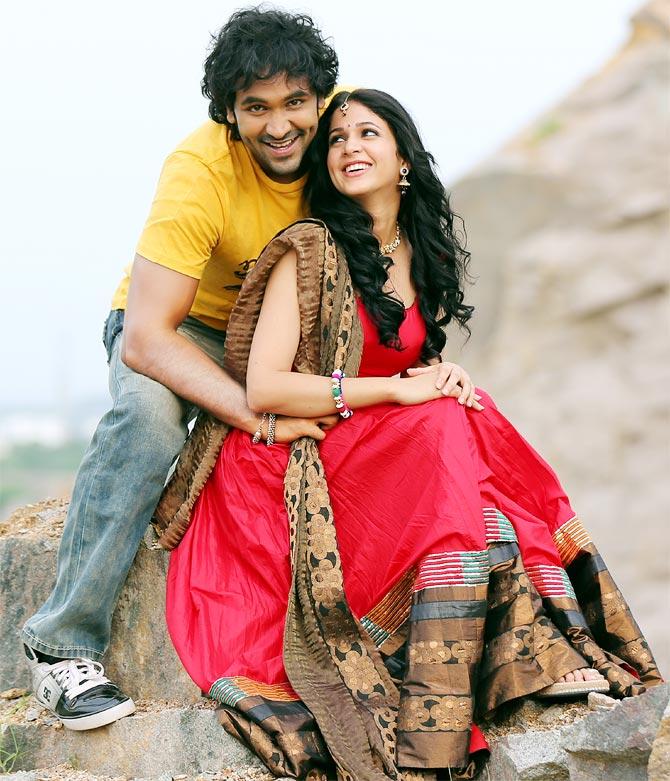 Directed by Veeru Potla, the film also stars Lavanya Tripathi and will release in October.
August 26, 2013
Kannada film Lucia to have a nationwide release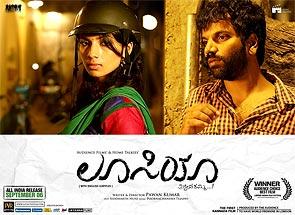 The first crowd-funded Kannada film will be released on September 6 by PVR's Director's Rare.
Review: Olipporu is best avoided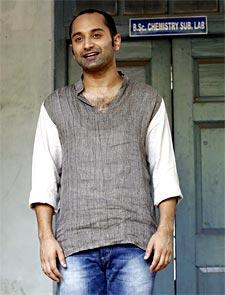 The director A V Sasidharan depended too much on lead actor Fahadh Faasil's popularity and forgets everything else.
August 23, 2013
Review: Kalimannu's intentions are noble, but...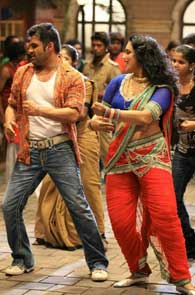 The film may have worked better as a documentary.
Desingu Raja: Unconvincing plot, great comedy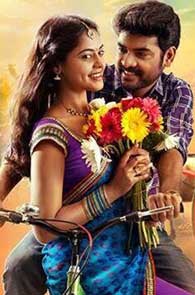 Director Ezhil attempts to infuse a dose of humour into a tale of enemity.
Review: Anthakamundu Aatharuvatha is a feel- good love story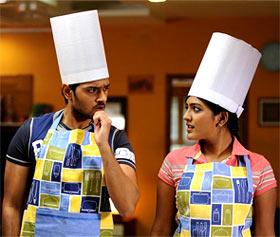 The film is is a slice of life love story which has been maturely handled by director Mohan Krishna.
August 22, 2013
Malyalam film Kalimannu to release today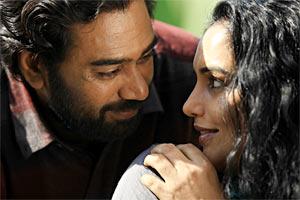 Directed by Blessy, the films plot is reportedly inspired by the mythological story of Abhimanyu and Subhadra.
August 21, 2013
Review: Thalaivaa is Vijay's show all the way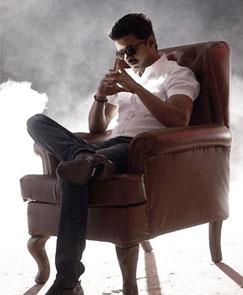 Vijay giving an amazing performance in Thalaivaa which is full of action, drama and emotion.
August 19, 2013
Vijay's Thalaivaa to release on August 20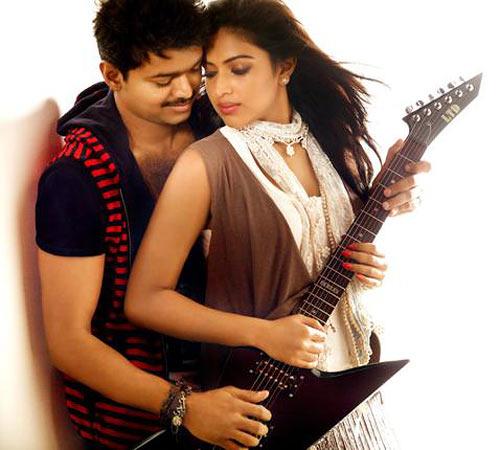 Thalaivaa has finally been cleared for release in theaters in Tamil Nadu and Puducherry.
August 16, 2013
Review: Aadhalaal Kadhal Seiveer is compelling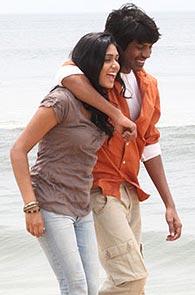 It's a must watch, says .
'Irfan Khan loved my acting in Lucia'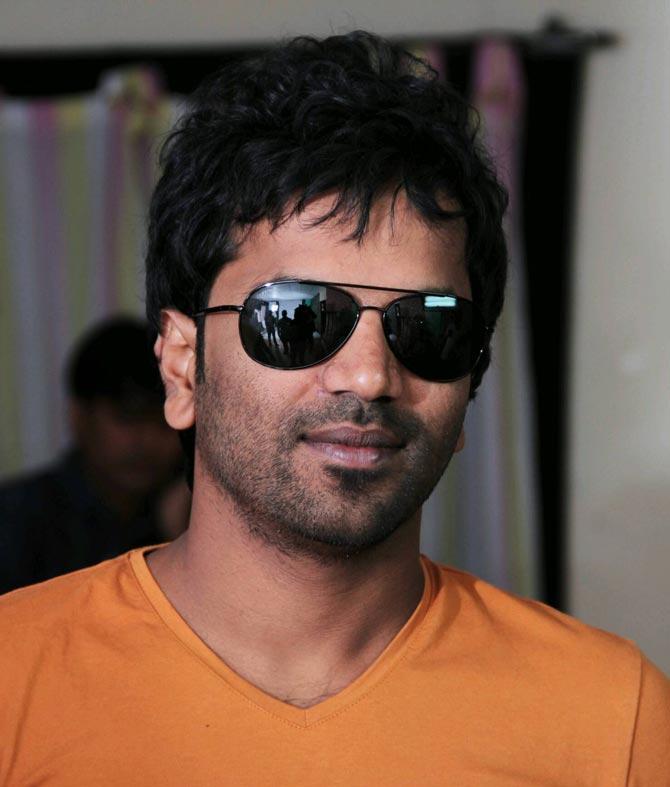 Actor Sathish Ninasam talks about his new film Lucia.
Dulquer Salmaan: I like to go out of my comfort zone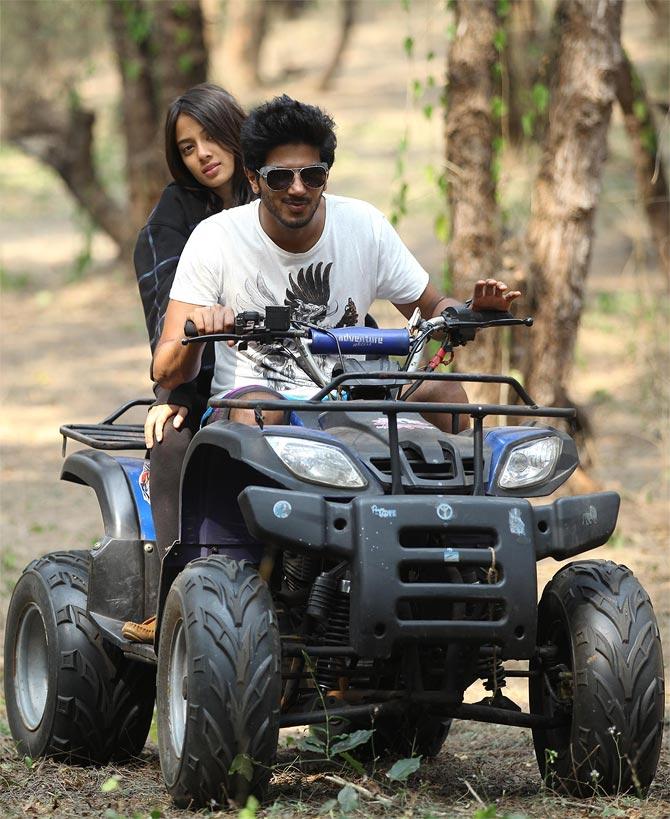 The actor talks about his new film.
August 14, 2013
First Look: Nagarjuna's Bhai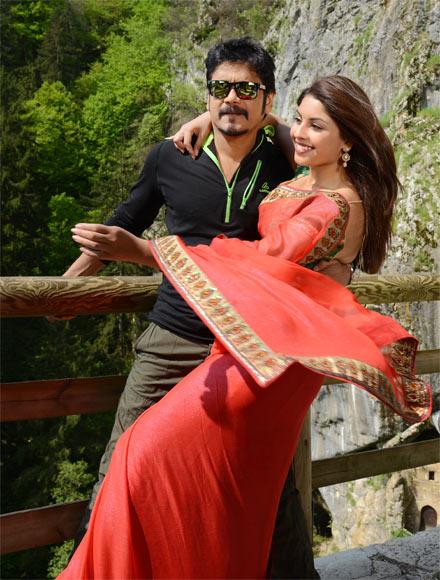 According to the actor the film is an action entertainer but can be watched by the entire family.
August 12, 2013
Review: Memories is an average thriller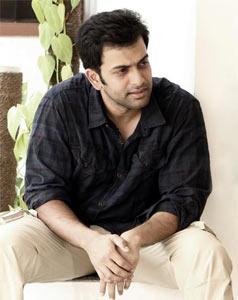 Prithviraj does his best to look sincere and real in Memories which is otherwise an average story.
Review: Ainthu Ainthu Ainthu is a breezy entertainer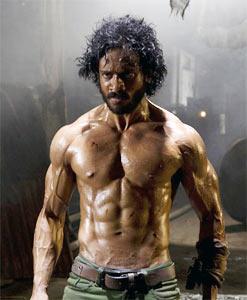 The film is a romantic thriller that has all the necessary twists and turns which will definitely entertain the audience.
Review: Pustakamlo Konni Pageelu Missing is refreshing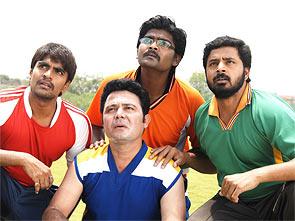 The film should be viewed for its innovative theme, engrossing screenplay, and good humour
Review: Pullippulikalum Aattinkuttiyum entertains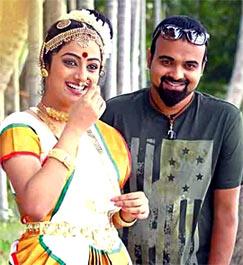 Kunchako Boban gives his best performance in Pullippulikalum Aattinkuttiyum.
Review: Neelakasham Pachakkadal Chuvanna Bhoomi is impressive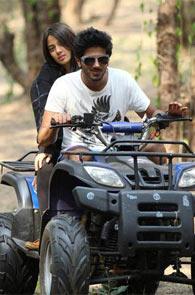 The movie may prove to be another turning point in the recent new wave Malayalam cinema.
August 09, 2013
Review: Mammootty disappoints in Kadal Kadannu Oru Mathukkutty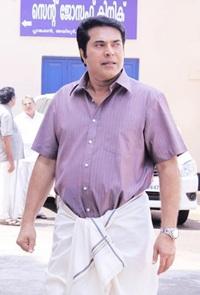 Mammootty looks jaded and director Ranjith has done a shoddy job.
August 08, 2013
Mammootty gears up for his Eid release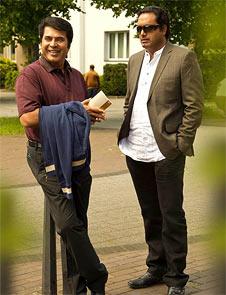 The actor's Malayalam film Kadal Kadannu Oru Mathukkutty is all set to release on the eve of Eid.
Will Vijay's Thalaiva release tomorrow?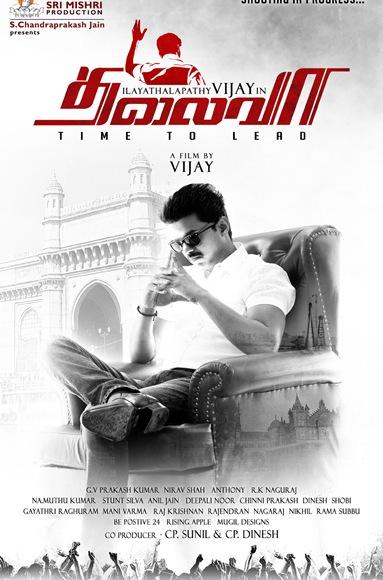 A petition has been filed by S.K.R. Karnan to stop the release as he feels that the film is based on the life of his grandfather.
August 07, 2013
First look: Swati-Navdeep's Bangaru Kodipetta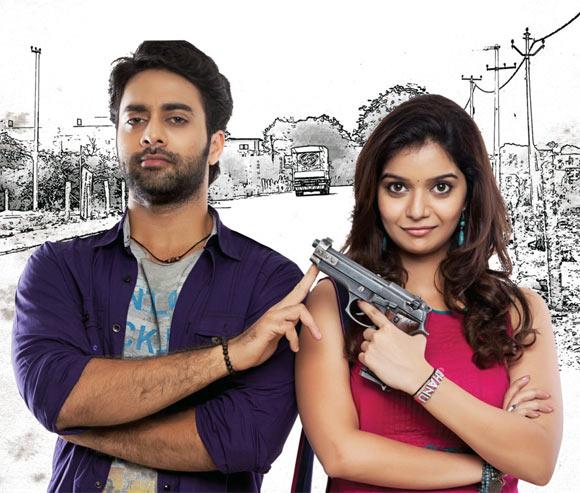 The film is a compilation of three different stories.
August 02, 2013
Review: Avoid Telugu movie Romance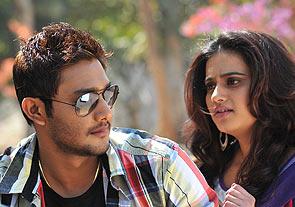 The film is crude and filled with vulgar lines making it difficult to watch.
July 31, 2013
First Look: Dulquer Salmaan in Pattam Pole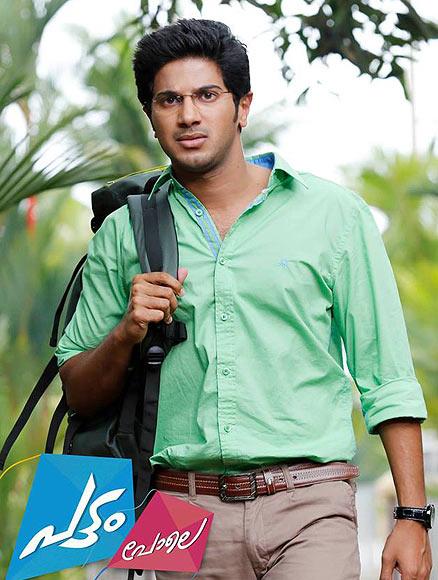 Cinematographer Azhagappan is making his debut as a director
July 29, 2013
First Look: Mirchi Siva and Priya Anand in Vanakkam Chennai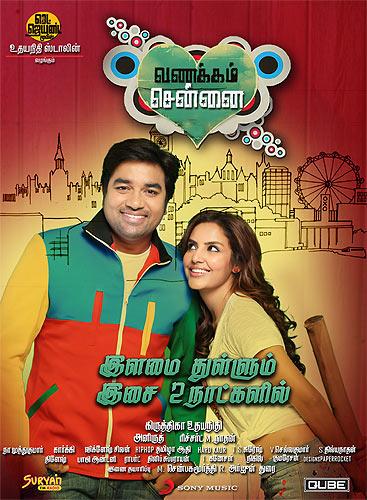 Mirchi Siva and Priya Anand play the lead roles in debutante director Kiruthiga Udhayanidh's film Vanakkam Chennai.
First look: Pawan Kalyan's Atharintiki Daaredi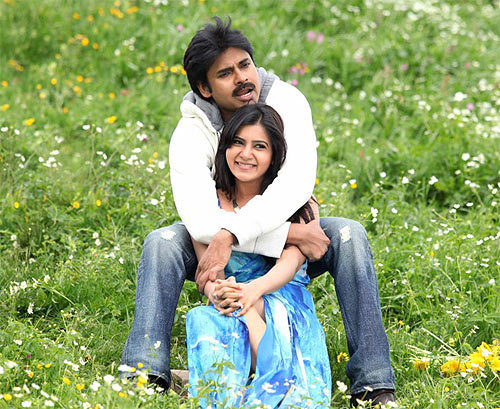 Boman Irani will be making his debut in Telugu films with Atharintiki Daaredi.
Review: Sonna Puriyadh is an average entertainer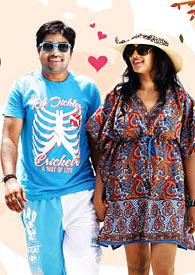 Shiva's fans will be disappointed as the film has nothing new to offer.
PIX: Shriya Saran, Rahman at Mirchi Music South Awards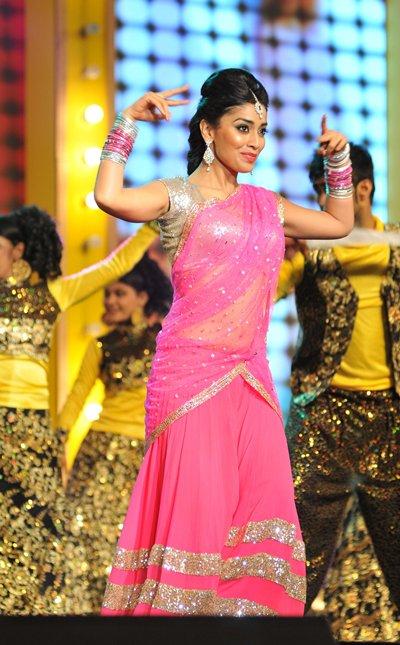 A R Rahman and SP Balasubramanyam win the top awards.
July 26, 2013
Review: 101 Chodyangal is a winner just for its simplicity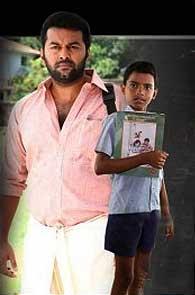 Malayalam film 101 Chodyangal is a touching tale.
Review: Pattathu Yaanai is disappointing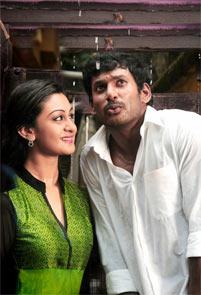 Director Boopathy Pandian's Tamil film Pattathu Yaanai is an average fare, marred by a poor script and weak performances.
July 25, 2013
First Look:Three directors team up for D Company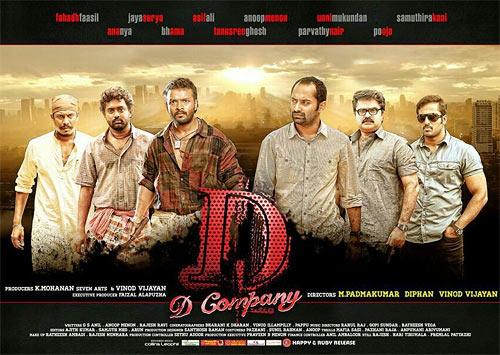 The cast includes Fahadh Faasil, Jayasurya, Asif Ali, Unni Mukundan, Anoop Menon, Samuthirakani, Ananya, Bhama and Tanusree Ghosh
July 23, 2013
Fahadh Faasil: I am a bad boy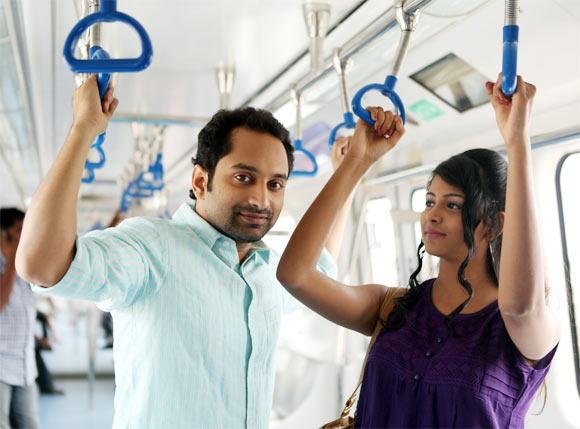 The actor talks about his films and clears the air on the controversy surrounding Lal Jose's Immanuel.
July 22, 2013
PIX: Shruti Haasan, Dhanush at 60th South Filmfare awards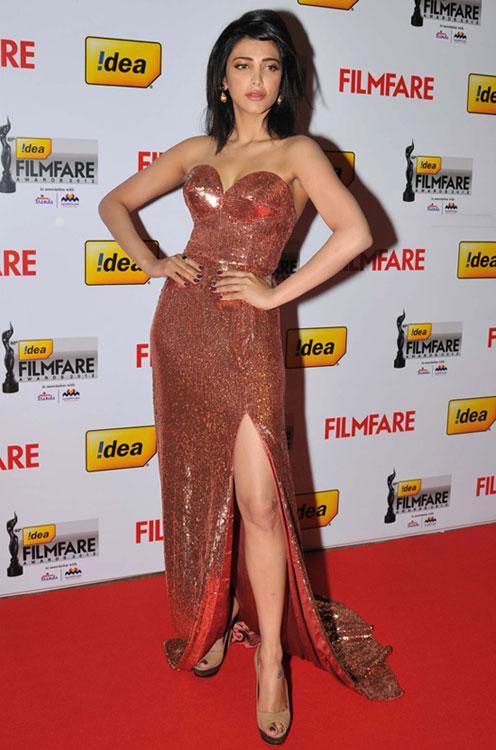 The awards show was held in Hyderabad over the weekend.
First Look: Dileep as Sringaravelan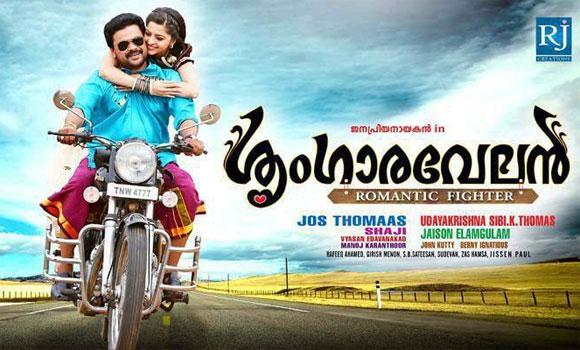 The actor plays the role of
First Look: Nayanthara teams up with Udhayanidhi Stalin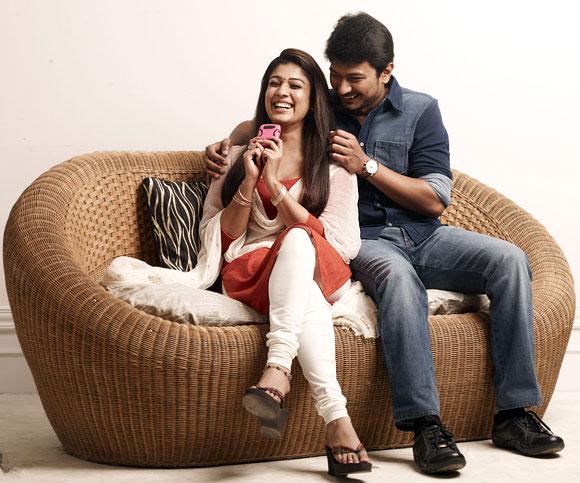 The film titled Ithu Kathirvelan Kadhal will be a love story.
July 19, 2013
'Shriya has brought her character to life in Chandra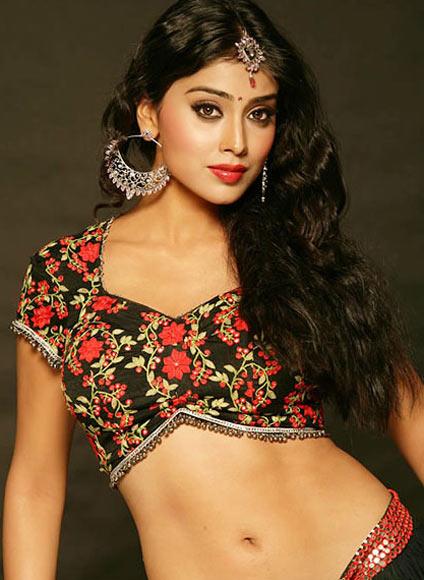 Filmmaker Roopa Iyer talks about her new film.
Crocodile Love Story, Kunthapura release this weekend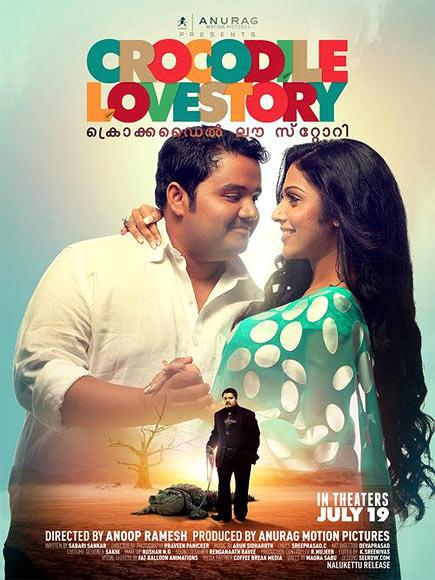 Crocodile Love Story, Kunthapura release this weekend
July 18, 2013
Bhama: I don't want to lose my 'good girl' image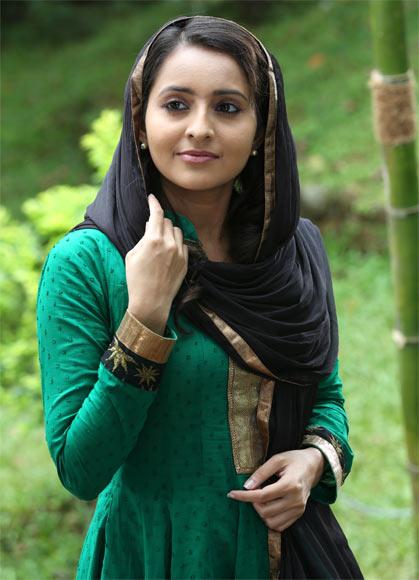 The actress clears the air about the contorversy surroundign her item number in Auto Raja.
July 17, 2013
Nikesha Patel: Om 3D is a love triangle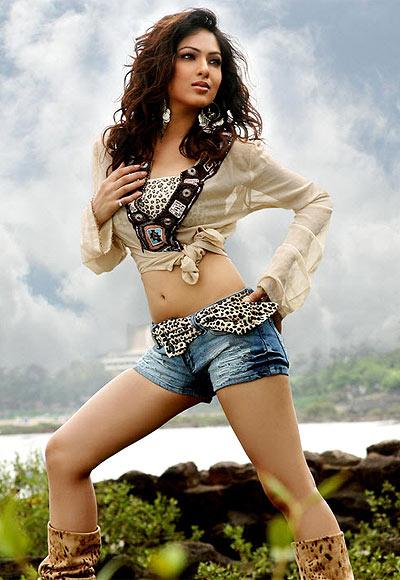 After a sabbatical, the actress is back to doing a Telugu films.
July 16, 2013
'Dhanush surpassed my expectations in Mariyaan'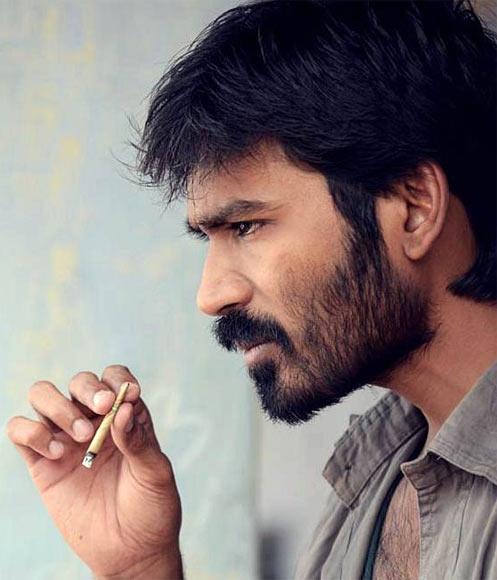 After a long delay Bharat Bala's Mariyan will finally release in theaters this Friday. The director tell us more about it.
July 15, 2013
Parvathy: Dhanush is a very private person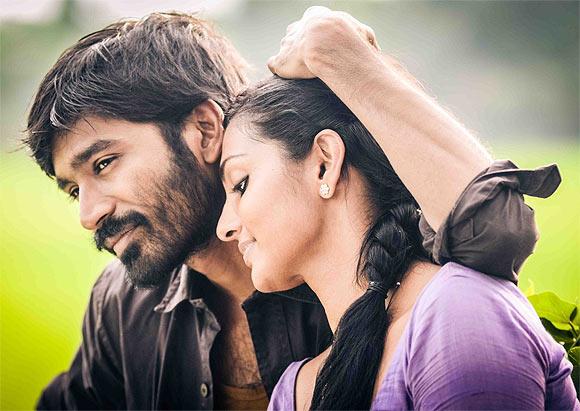 Parvathy on Maryaan
July 12, 2013
Review: Sahasam is engrossing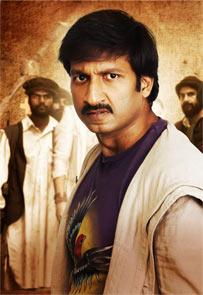 The film has good action sequences and gripping treasure hunt sequences especially towards the climax.
July 11, 2013
First Look: Vikram Prabhu's IVan Veramadhiri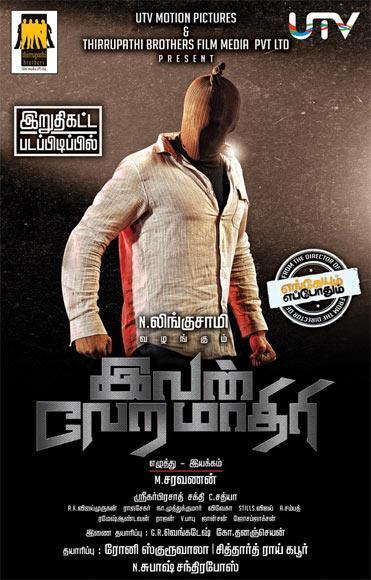 The film is directed by M Saravanan, a protege of successful director A R Murugadoss.
First Look: Anoop Menon's Angry Babies in Love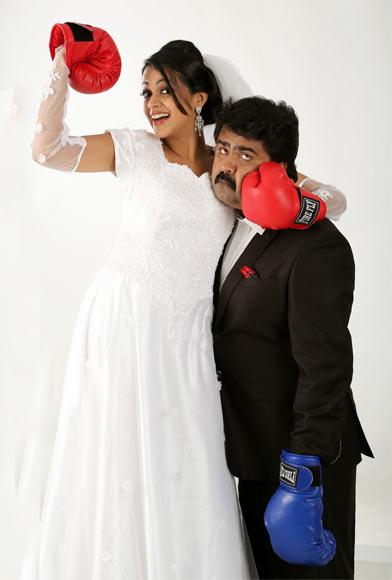 This is regarded as the first full length comedy film for Anoop Menon.
July 10, 2013
'I signed Sahasam only because of director Yeleti'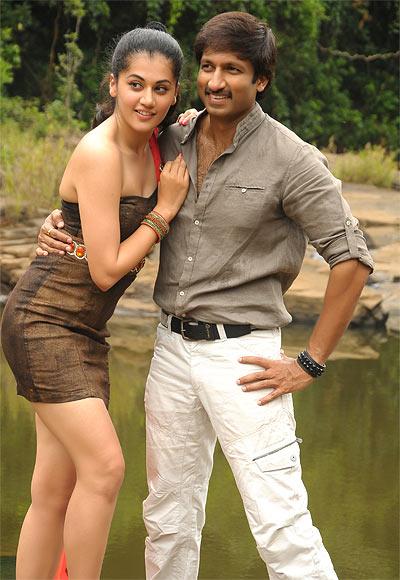 Taapsee Pannu says she agreed to be a part of Sahasam beacuase of director Chandrasekhar Yeleti
July 09, 2013
What's keeping Dhanush busy after Raanjhanaa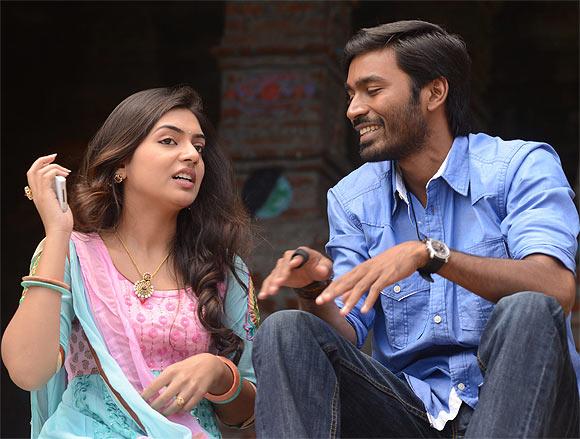 The actor is currently shooting for A Sargunam's Naiyaandi and is also gearing up for the release of Bharat Bala's Mariyaan.
'Sahasam is an action adventure'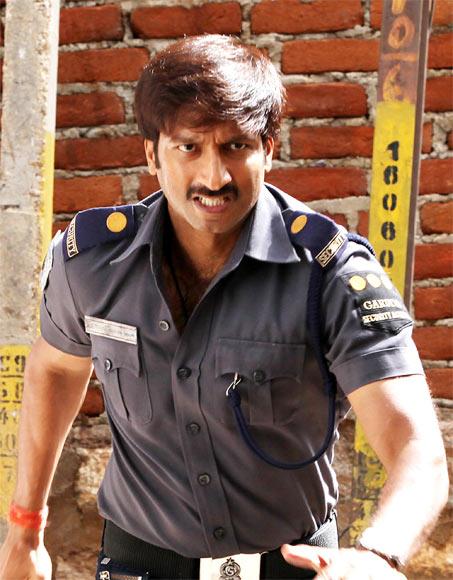 After a hiatus of 4 years director Chandrasekhar Yeleti is back with an action film Sahasam with Gopichand in the lead.
The WORST Bollywood remakes of South Indian films? VOTE!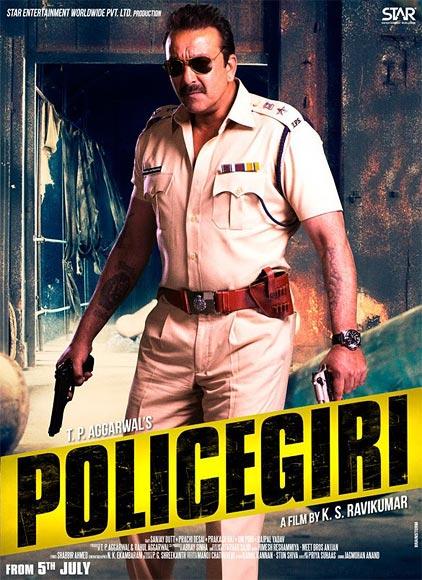 Last week, Sanjay Dutt-starrer Policegiri hit the screens aspiring for glory but this Hindi edition of Tamil super hit Saamy was thumbed down by critics and public.
July 08, 2013
Review: Malayalam movie Tourist Home is a one-time watch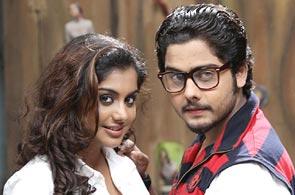 The director could have done better by avoiding the cliched tales.
First Look: Malayalam actor Prithviraj in London Bridge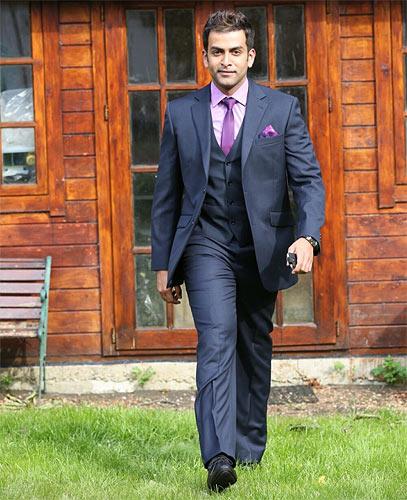 Andrea Jeremiah will play the leading lady in the film.
Review: Malayalam movie Buddy is disappointing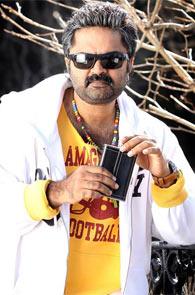 Buddy is yet another film that tries to be innovative but can't pull it off.
July 06, 2013
First Look: Sesh and Priya Banerjee's KISS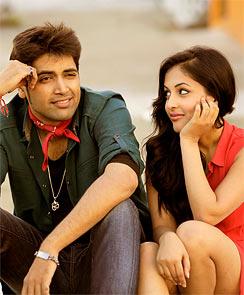 Sesh Adivi directs the film as well.
July 05, 2013
Review: Singam 2 roars louder than ever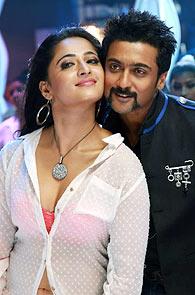 Suriya's charisma and director Hari Gopalakrishnan's brilliant screenplay make Tamil film Singam 2 a joyful experience.
Anoop Menon's Buddy releases today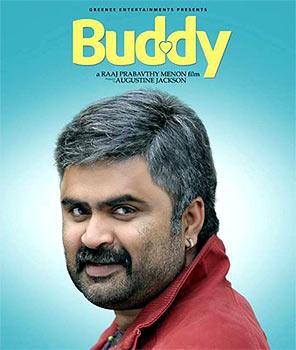 Directed by debutante director Raaj Prabavathy Menon, the film also stars Balachandra Menon, Babu Antony, Bhumika Chawla.
'Singham 2 will surpass all expectations'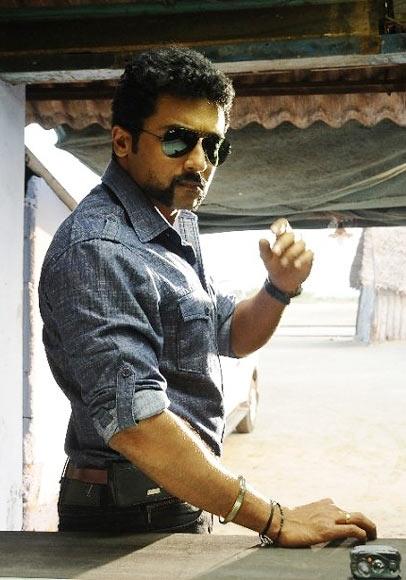 Director Hari Gopalakrishnan talks about the much-awaited sequel, Singham 2 which releases today
July 04, 2013
Suriya: Singham 2 is not like a jolly ride without logic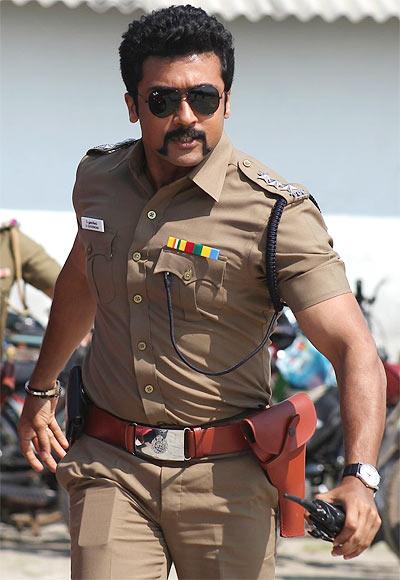 The actor talks about the the sequel and why he is so confident that the film will click with the audience.
July 03, 2013
India's finest director on his films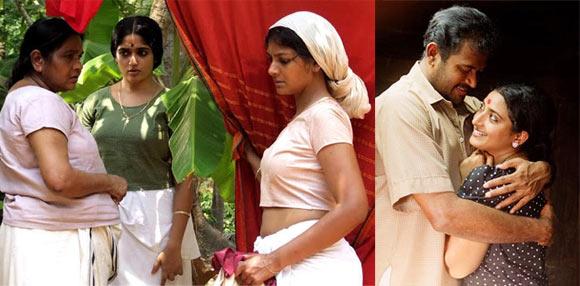 The brilliant Adoor Gopalakrishnan looks back at his journey that started 40 years ago, in 1972.
July 02, 2013
First Look: Ram Charan- Shruti Hassan in Yevadu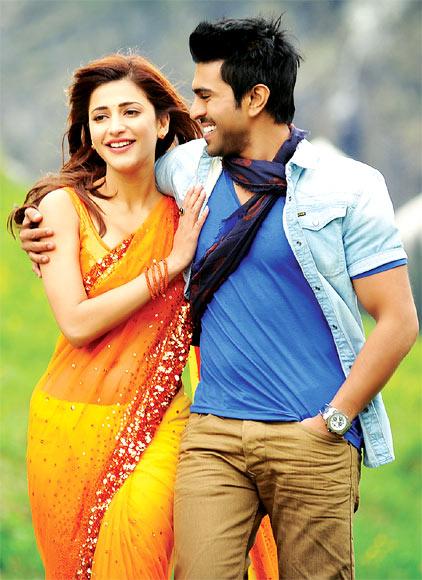 The film is an action thriller and also marks the Telugu debut of Amy Jackson
July 01, 2013
Review: God for Sale: Daivam Vilppanakku is best avoided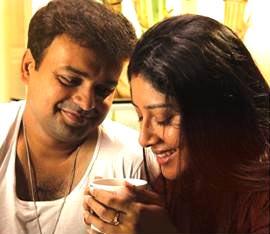 Director Babu Janardhanan has made a bad film to say the least.
Review: Paisa Paisa is disappointing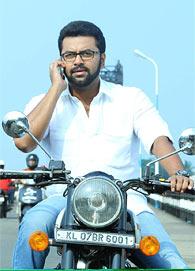 The film had a proming premise but the director fails to built on it.
June 30, 2013
'5 Sundarikal is a result of our friendship'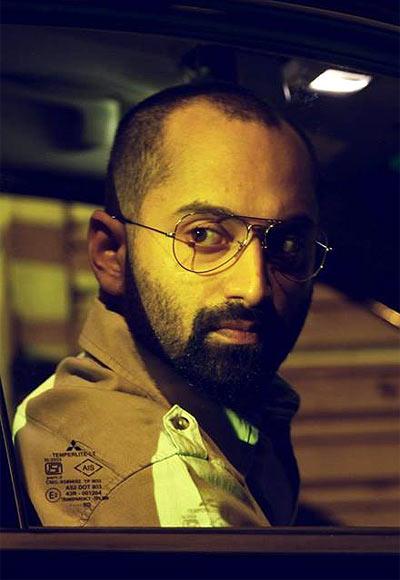 Get your lowdown on what's happening in Malayalam cinema.
June 28, 2013
Review: Annakodi is a disappointment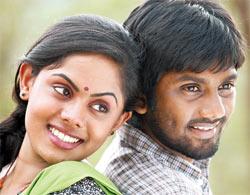 The film lacks depth and fails to ignite the passion needed for such an emotionally compelling story.
Review: Balupu is a routine pot-boiler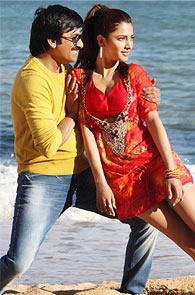 Ravi Teja fans will surely the film which othewise is a predictable mass entertainer.
50 years of Malayalam actor Madhu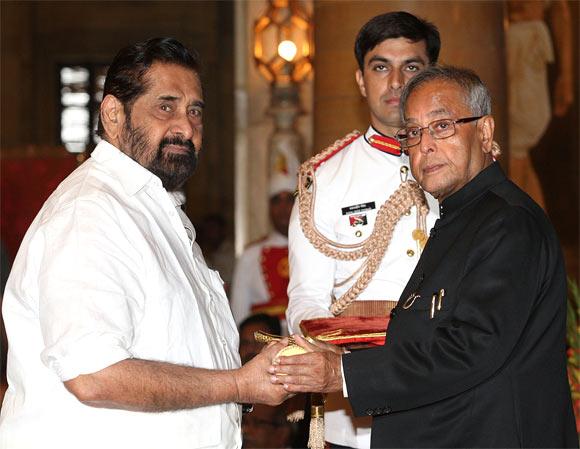 The 79 year old actor completes 50 years in the industry.
Check out the Malayalam releases this week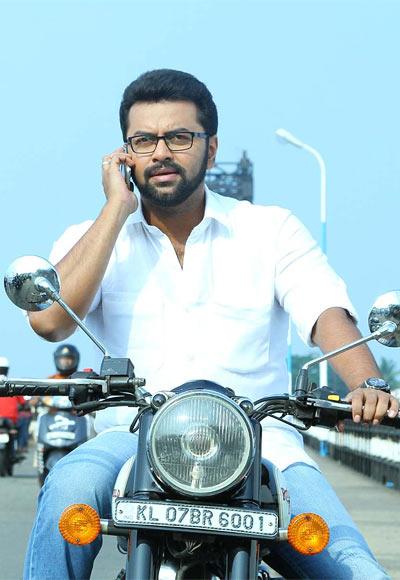 Three films are set to fight it out at the box office.
June 27, 2013
S Sreesanth to make his movie debut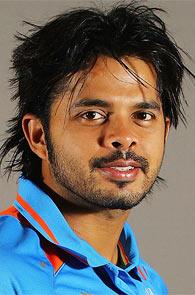 Director P Balachandra Kumar has announced his next film with the cricketer.
June 25, 2013
'Auto Raja will give me a new image'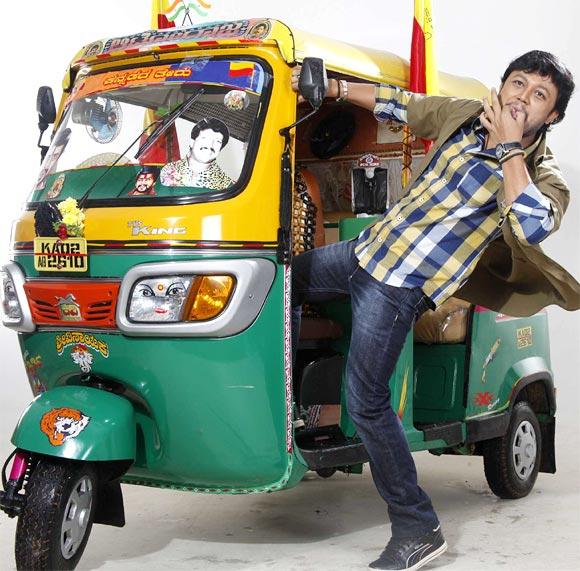 Kannada actor Ganesh talks about working in the remake of hit film Auto Raja.
June 24, 2013
Review: 5 Sundarikal is an interesting anthology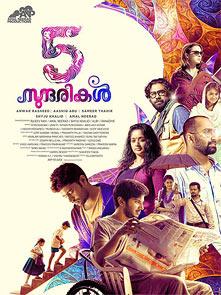 Five young directors have come together to make five short films focusing on female protagonists.
June 21, 2013
First Look: Shaji N Karun's Swapaanam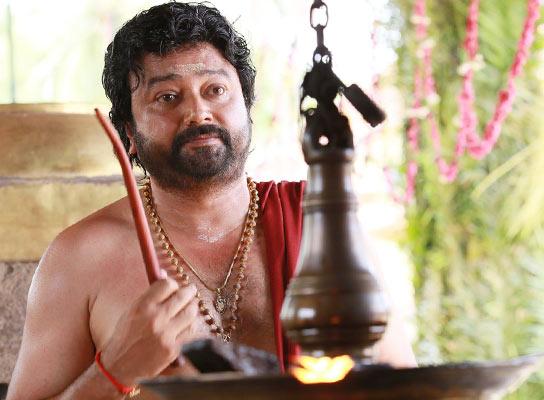 Actor Jayaram will be seen playing a chenda artiste in the film.
June 18, 2013
Y Revanth: It took me a while to say yes to acting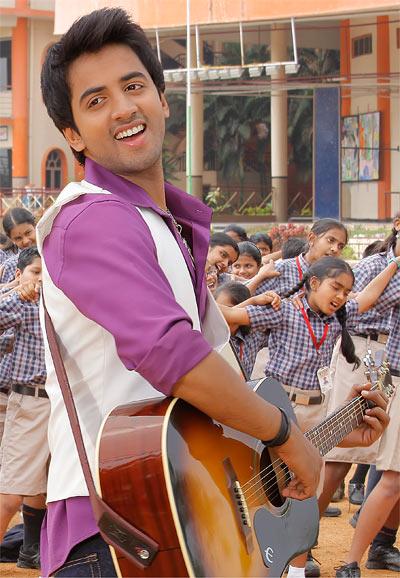 Son of producer Yalamanchili Sai Babu, Y Revanth is all set to make his acting debut in this weeks release Intinta Annammayya.
The WORST South Indian accents in Hindi films? VOTE!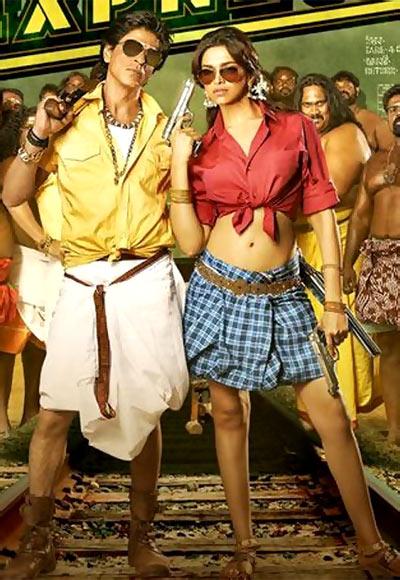 Deepika Padukone's accent in Chennai Express has received a lot of flak from the critics.
June 17, 2013
Review: Malyalam film ABCD is for Dulquer Salmaan fans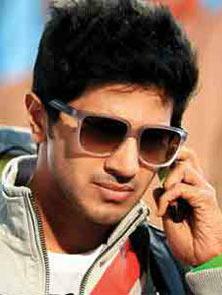 Dulquer Salmaan bring his lighter side to the fore and he is ably supported by Jacob Gregory.
Review: Left Right Left is brilliant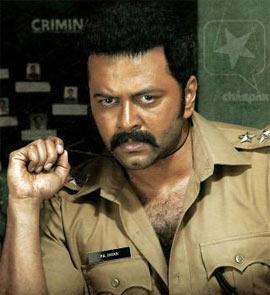 Every actor is top notch regardless of the screen time they get
Review: Malayalam film Thank You is best avoided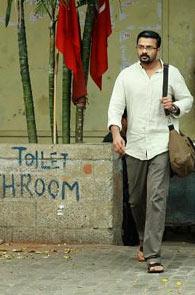 One needs courage to sit through the film which is a remake of hit Hindi film A Wednesday.
Review: Thillu Mullu fails to deliver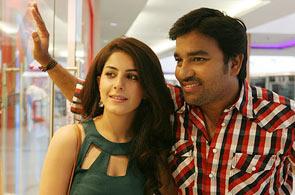 The film fails to evoke the same laughs as the original.
June 14, 2013
Review: Theeya Velai Seiyyanum Kumaru is predictable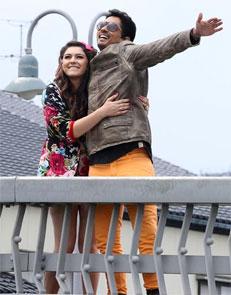 Altough the film manages to enegage the audience, the story is full of cliches and becomes boring.
June 13, 2013
'Theeya Velai Seiyyanum Kumaru is a breezy entertainer'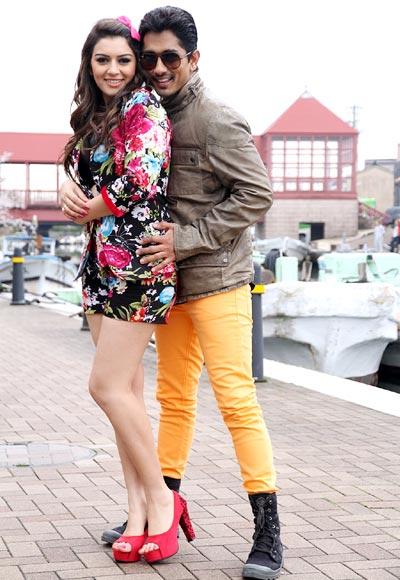 Director Sundar C talks abbout his new film and what it takes to be successful in a competitive industry.
June 12, 2013
Aashiq Abu's next is Idukki Gold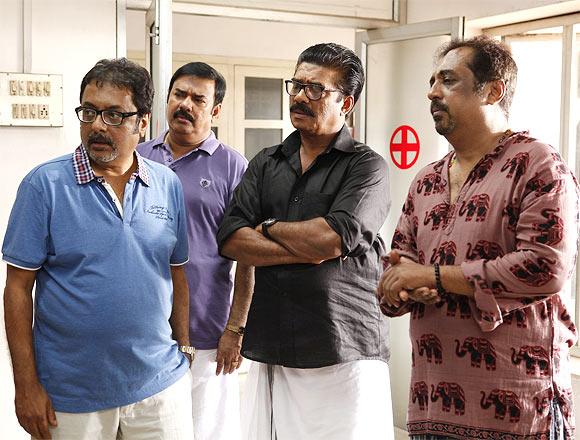 The film will bring yesteryear actors between Pratap Pothen, Babu Antony, Maniyanpillai Raju, Ravindran and Vijayaraghavan together.
June 11, 2013
'Theeya Velai Seiyyanum Kumaru is a laugh riot'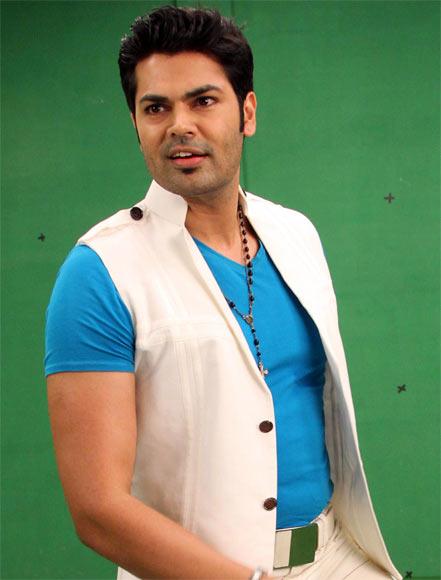 Ganesh Venkatraman talks about his latest bi-lingual Theeya Velai Seiyyanum Kumaru.
Suriya shines in Kochi with Singam 2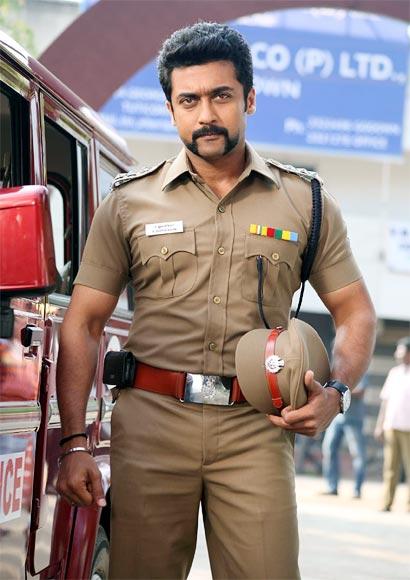 The actor was in Kochi to promote the sequel of his 2010 blockbuster film Singam.
June 10, 2013
'We remade Thillu Mullu to make everyone laugh'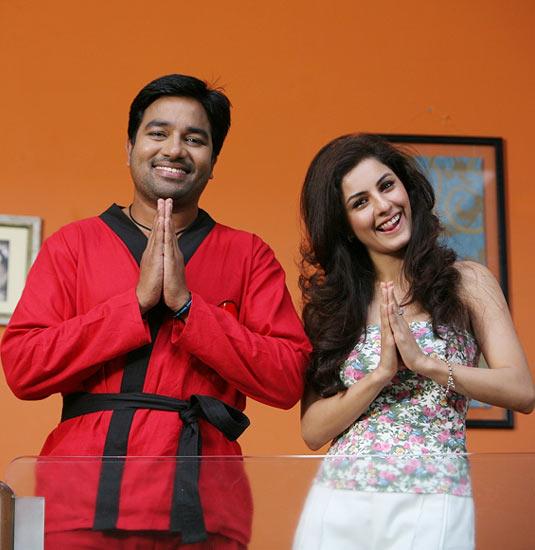 The actor talks about woring in the remake of Superstar Rajnikanth's blockbuster by the same name.
First look: Ravi Teja, Shruti Haasan in Balupu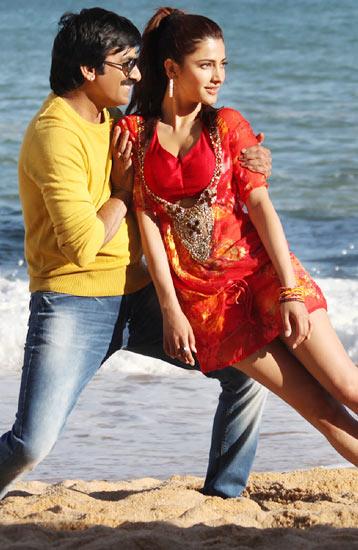 The first Telugu film to be shot in Portugal, Balupu will release on June 28.
Review: Honey Bee is a mass entertainer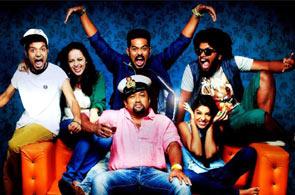 Lal Jr takes inspiration from many sources including the older films of his father Lal Jose.
June 06, 2013
Veteran actress Sripriya to turn director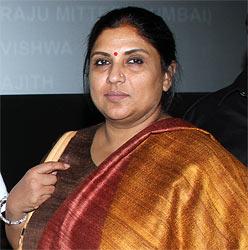 The actress will remake lasy year's Malayalam hit 22 Female Kottayam in Tamil and Telugu.
Sudheer Babu: Acting is not an easy job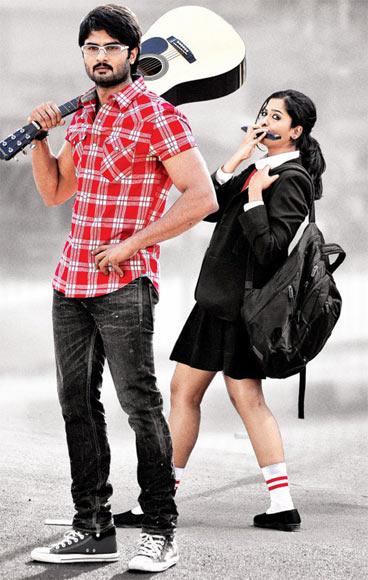 After an an impressive debut with SMS (Siva Manasulo Shruthi, Sudheer Babu talks about his latest film Prema Katha Chitram.
June 05, 2013
Nandita: I never imagined I would be an actor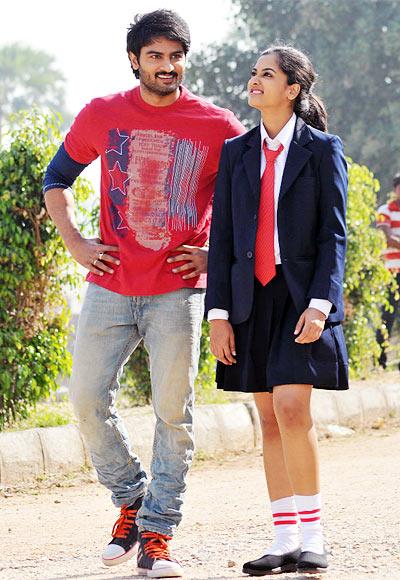 The actress talks about working in her new film Prema Katha Chitram.
'Soodhu Kavvum was not possible without Vijay Sethupathy'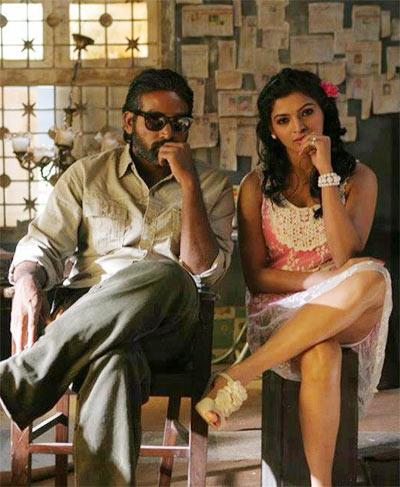 Director Nalan Kumarasamy talks about the sucess of his first directorial venture Soodhu Kavuum.
June 03, 2013
Kunchacko Boban, Lal Jose team up again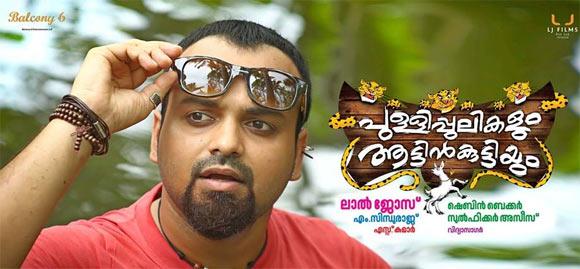 The film titled Pullippulikalum Attinkuttiyum, Kunchacko Boban will be seen in a completley new avatar.
First Look: NTR Jr's Ramayya Vastavayya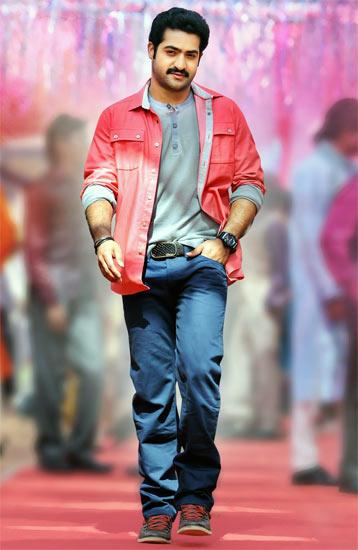 NTR Jr plays a student leader in the film which also stars Shruti Haasan and Samantha.
May 31, 2013
Review: Kutti Puli is a mass entertainer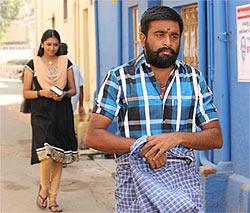 The film has all the right ingredients which makes a real entertainer.
Nagarjuna elated over Chaitanya's success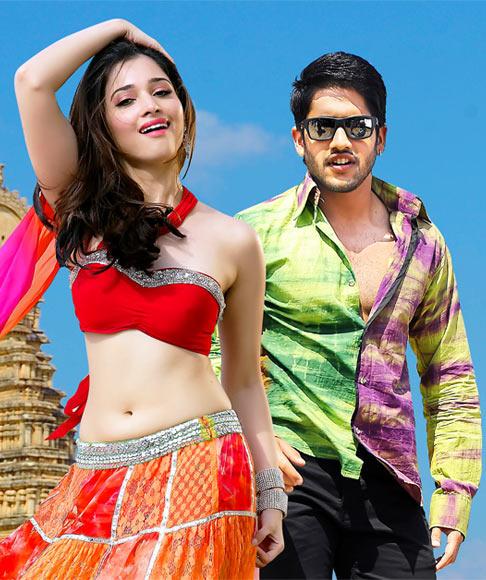 Get your lowdown on whats happening in Telugu cinema.
May 30, 2013
Sasikumar: I don't celebrate success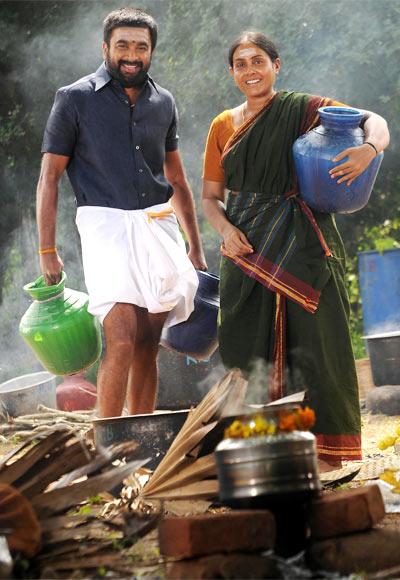 Sasikumar talks about the success of Sundarapandian and what audiences can expect from Kutti Puli.
May 29, 2013
'My character in Idddarammayilatho is very glamorous'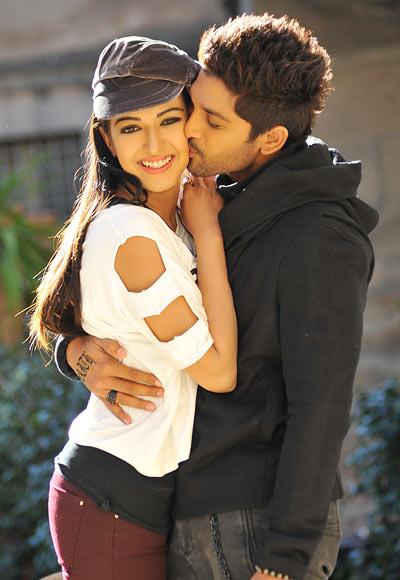 Catherine Tresa talks about her experience of working in Iddaramayilatho.
May 28, 2013
'My father and I made Ponnar Shankar with passion'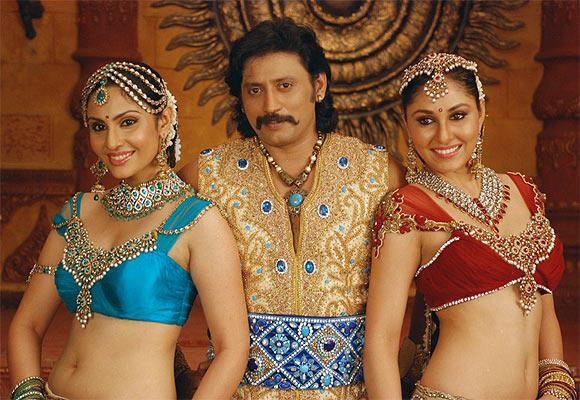 Actor Prashanth talks about his new film.
Prithviraj: I had no qualms playing a gay character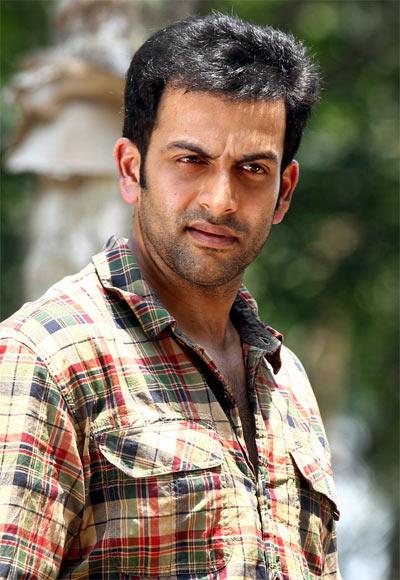 Here's your lowdown on what's going on in the world of Malayalam film industry.
May 27, 2013
Meet the hero of Kamasutra 3D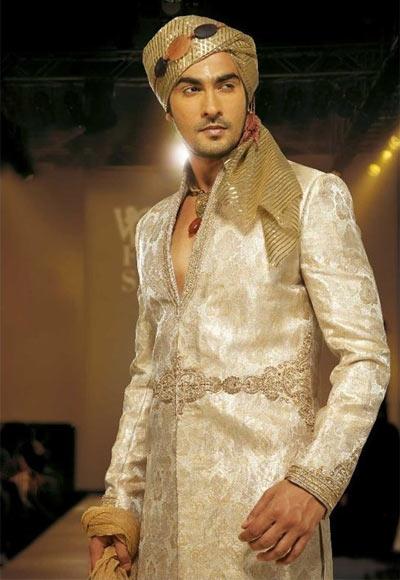 Model turned actor King Mal Khan will be seen opposite Sherlyn Chopra in Kamasutra 3D
Review: Up & Down: Mukalil Oralundu fails to deliver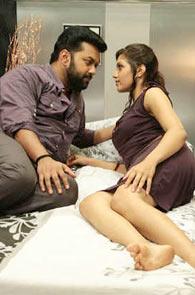 The film has an interesting plot but somewhere feels jaded.
Review: Nadigayin Diary is unwatchable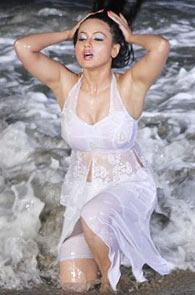 The film is a biopic of Silk Smitha who had such power over men of all ages, is an uninspiring tale.
May 24, 2013
Celebration time for Telugu cinema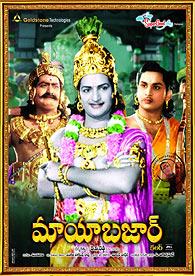 Film festivals and exhibitions are planned to mark the 100 years of Indian cinema.
First Look: Five directors team up for 5 Sundarikal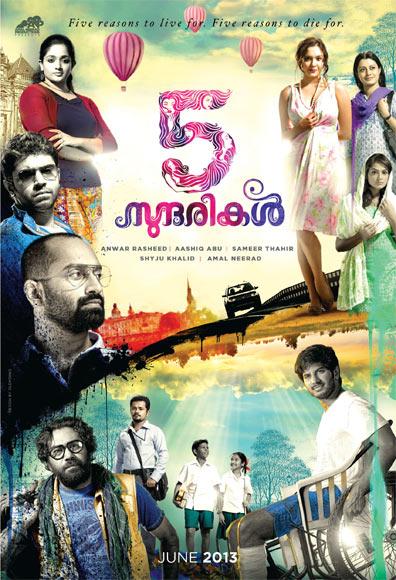 The film will feature five short stories of 30 minutes each.
May 22, 2013
Vineeth Sreenivasan gets ready for Thira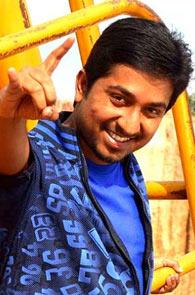 The Malayalam film will be a thriller.
May 18, 2013
Gopichand gets ready with Sahasam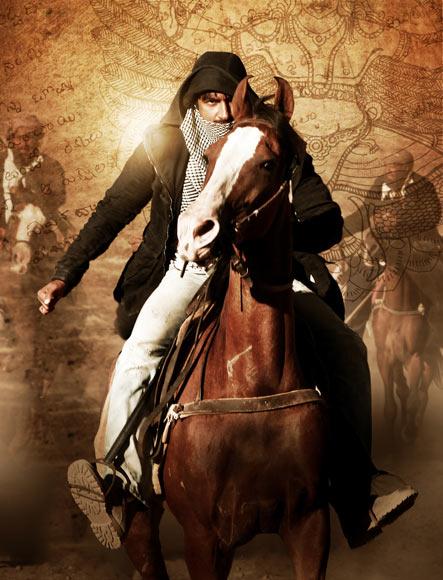 The Telugu film will release shortly.
May 17, 2013
Lakshmi Rai makes a comeback in Telugu films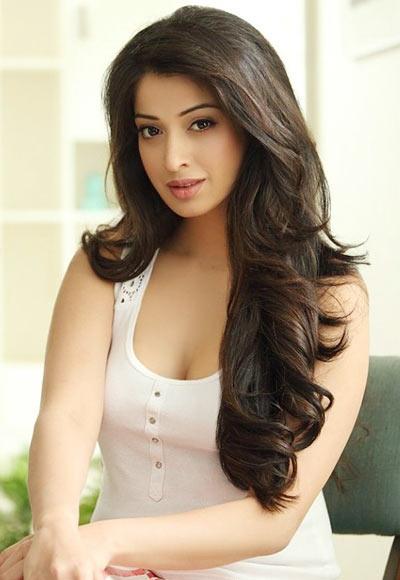 Get your lowdown on what's happening in Telugu cinema.
Looking forward to Orissa, ASK and Vallatha Pahayan?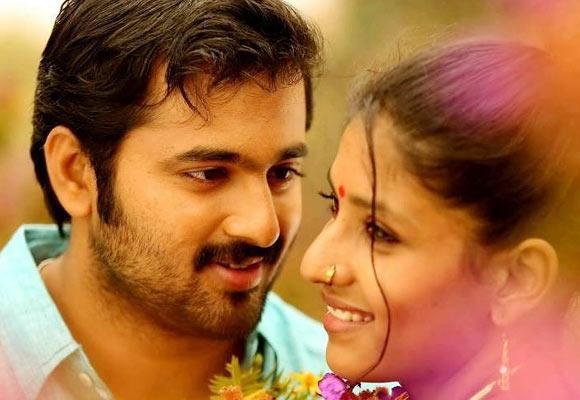 The Malayalam movies will open at a theatre near you, today.
May 14, 2013
Shriya Saran's bold act in Pavitra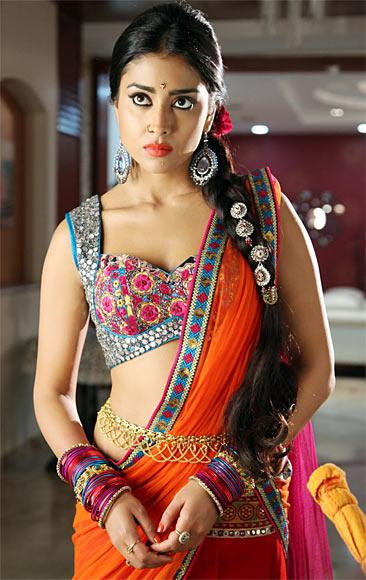 The actress will play the role of of a sex worker in her upcoming bi-lingual film.
Arya weds Nayanthara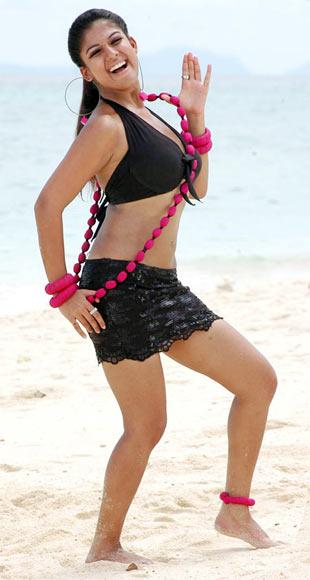 Get your lowdown on what's happening in Tamil cinema.
May 13, 2013
Here's how Pistah song became a sensation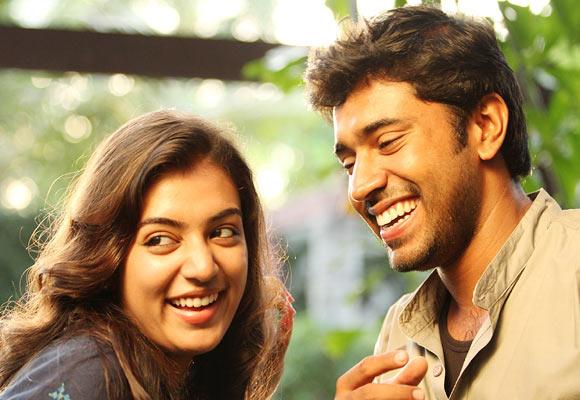 Get your lowdown on what's happening in Malayalam cinema.
Review: Neram is an average entertainer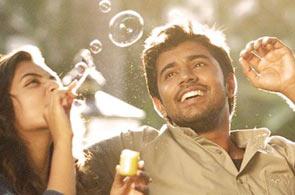 The film has an interesting narrative but lacks on the humour quotient.
May 10, 2013
'It was exciting to do an action role in Tadakha'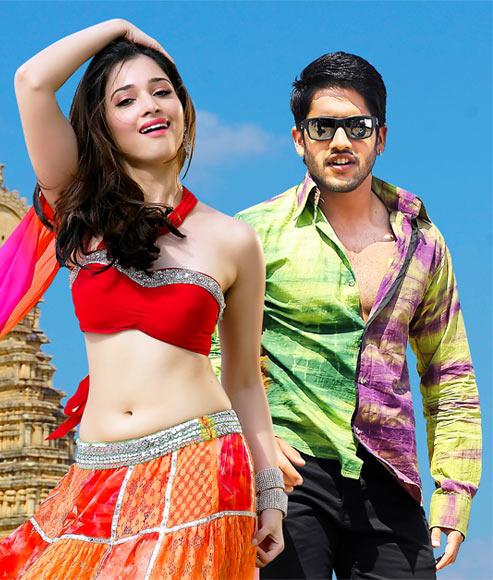 Naga Chaitanya returns to action with Tadakha- A Telugu remake of the Tamil hit film Vettai.
May 09, 2013
'Motorcycle Diaries is going to be a visual spectacle'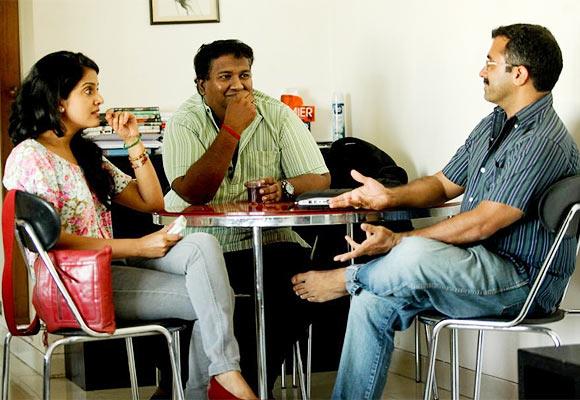 Rajesh Pillai talks about his upcoming film Motorcycle Diaries and his plans to make Traffic in Tamil and Hindi.
May 08, 2013
'I play a chatpata village girl in Sukumarudu'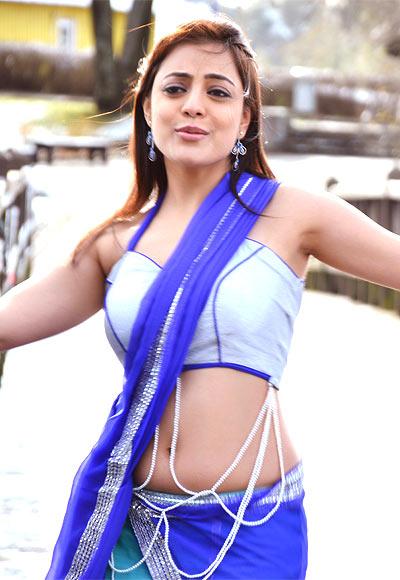 Nisha Agarwal (sister of Kajal Agarwal)will be seen playing a village girl in Sukumarudu.
May 07, 2013
First Look: Fahadh Faasil's Olipporu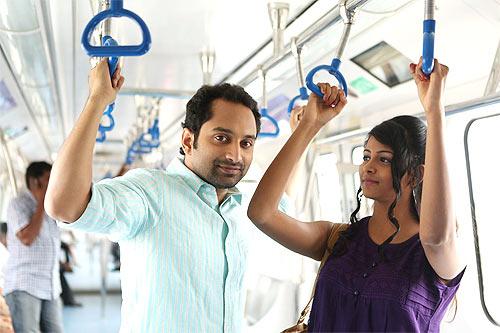 The film about the life of a group of bloggers is directed by documentary filmmaker A V Sasidharan.
'I have a challenging role in Sukumarudu'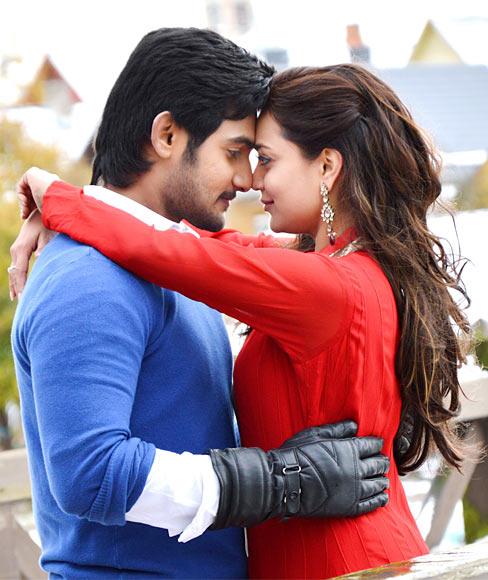 Actor Aadi explains his role in the film and his experience of working with his co-stars.
May 06, 2013
Review: Bharya Athra Pora is for Jayram fans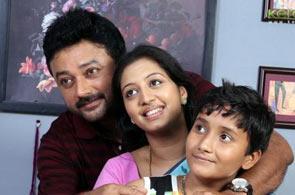 The film is loud and regressive but the family audiences might enjoy it.
Tamil film Vettai to be remade in Telugu as Tadakha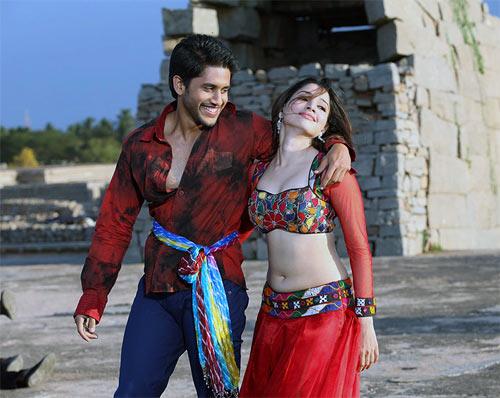 The Telugu version will have Naga Chaitanya, Sunil, Tamannaah Bhatia and Andrea Jeremiah in the lead.
Review: Mumbai Police is impressive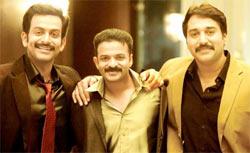 Mumbai Police will be enjoyed for its interesting story.
Review: Ignore Hotel California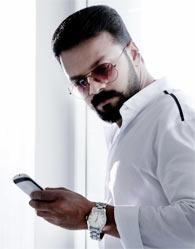 It feel that script writer Anoop Menon is trying to get even with the detractors who criticised his film Trivandrum Lodge for being lewd and vulgar.
May 03, 2013
Review: Soodhu Kavvum is a class apart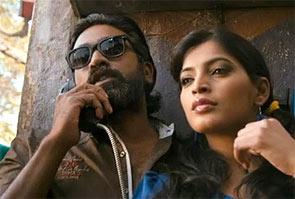 Soodhu Kavvum is an engaging film, with ingenious characters and entertaining situations.
Review: Ethir Neechal is an absolute delight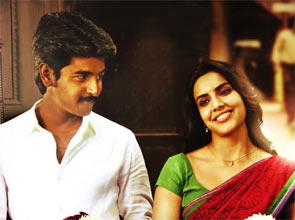 The film is sure to provide some wholesome family entertainment.
May 02, 2013
'I love making films based on love stories'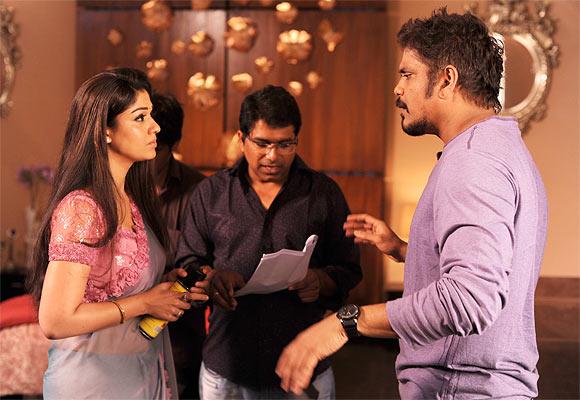 Director Dasaradh gives us a peek into his upcoming film Greeku Veerudu starring Akkineni Nagarjuna and Nayanthara.
Review: Moondru Per Moondru Kadhal is a musical treat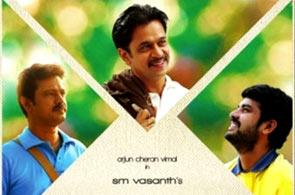 Though Vasanth fails to recreate the old magic, he makes up for it with the exceptional music.
April 29, 2013
Review: August Club Since 1969 is nothing great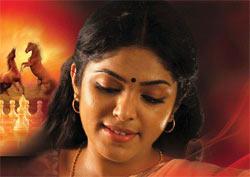 The film goes awry towards the end.
Indraganti Mohankrishna's new film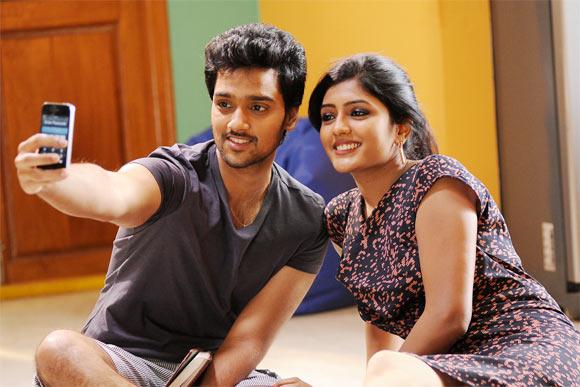 A romantic drama, the film is produced by K L Damodar Prasad under Sri Ranjith Movies.
Review: <I>Akam</I> is a psychological thriller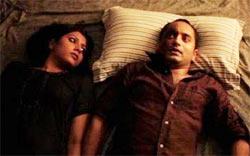 The Malayalam film has has some exciting moments.
April 27, 2013
KamaSutra 3D to be screened at Cannes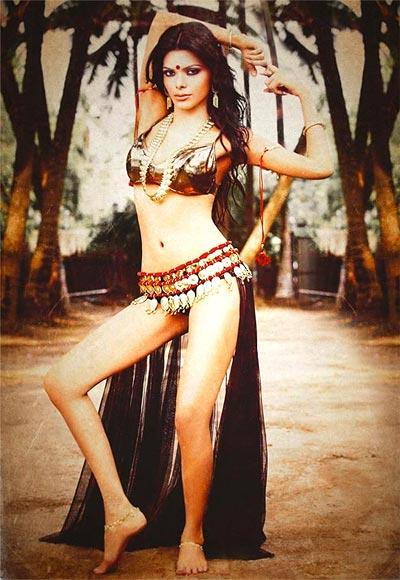 The uncut version of the film will be screened for buyers in Cannes.
April 26, 2013
Review: Naan Rajavaaga Pogiren is ordinary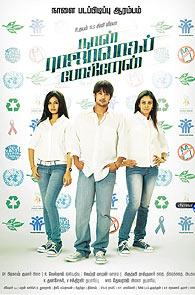 Naan Rajavaaga Pogiren has an uninspiring storyline, dialogues and average performances
Six Malayalam films gear up for release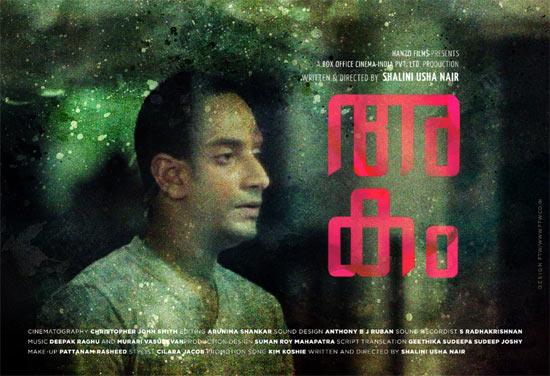 Malyalam fans are in for a treat as six films of different genre hit the screens.
April 25, 2013
Aishwarya Dhanush back with her next film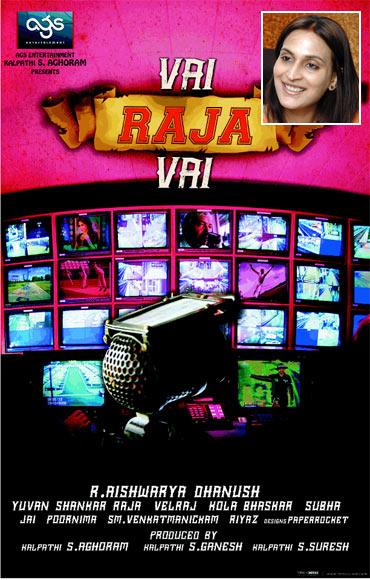 Titled Vai Raja Vai, the film will have Gautam Karthik in the lead.
Telugu actor Harshvardhan Rane to play a rockstar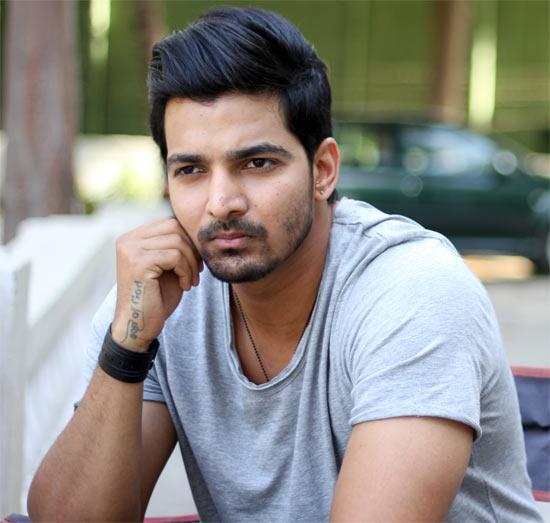 Along with the actor, Vishnu and Harish play the lead roles in the film.
April 24, 2013
Taapsee: Shadow will be a commercial treat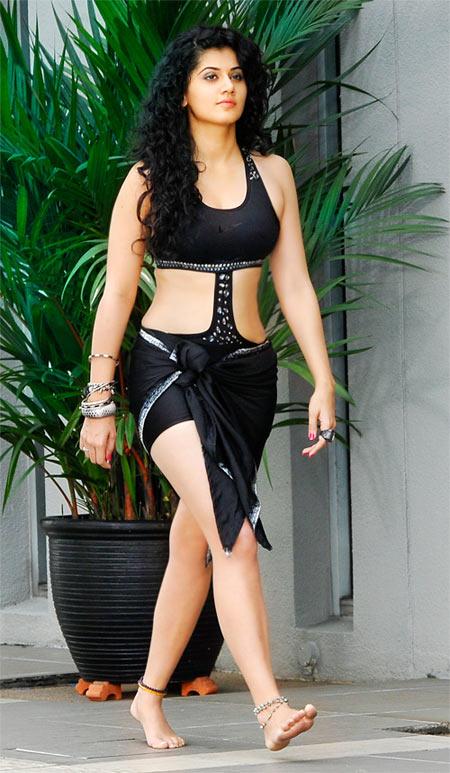 The actress who made a confident debut in Hindi film with Chashme Baddoor talks about her Telugu release Shadow.
April 23, 2013
Aditya Pancholi makes his Telugu debut with Shadow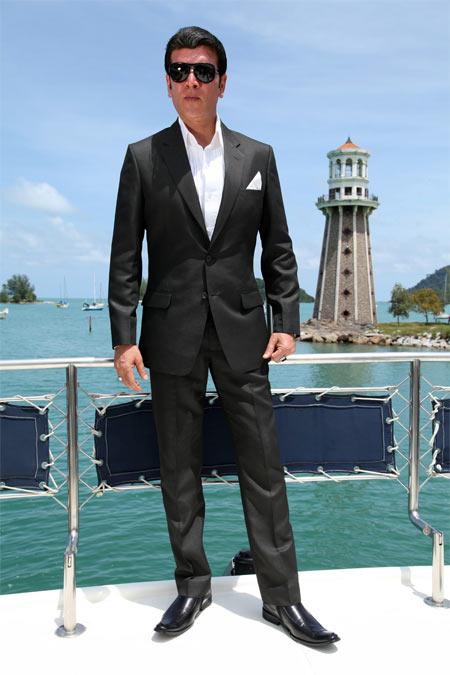 Bollywood actor Aditya Pancholi will be seen playing the villian in Telugu film Shadow.
April 22, 2013
Review: SIM fails to connect with the audience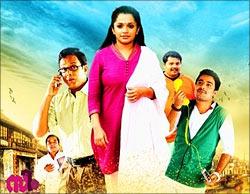 Director Diphan tires to steps out of his comfort zone but fails to deliver a good film.
Review: Climax is plain boring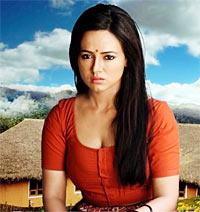 Climax is slow paced and uninteresting
Review: Gouravam is a huge disappointment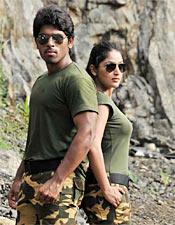 Gouravam is shallow, it has incompetent script, slow documentary-style narration and weak cast.
April 21, 2013
First Look: Aadi's Sukumarudu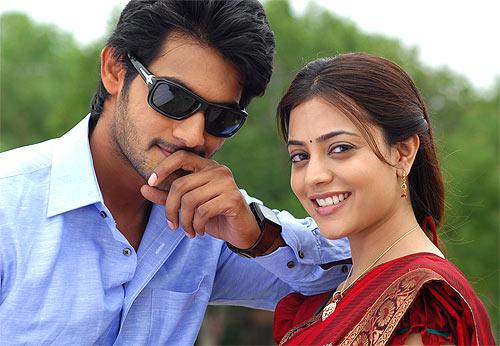 The film is directed by G Ashok and also stars Nisha Aggarwal.
April 19, 2013
Review: Udhayam NH4 is real fun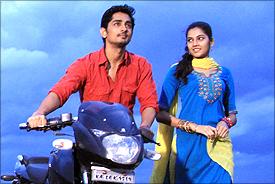 Udhayam NH4 is a racy entertainer that keeps you glued to the screen, its a must watch.
Siddharth to star in a bilingual film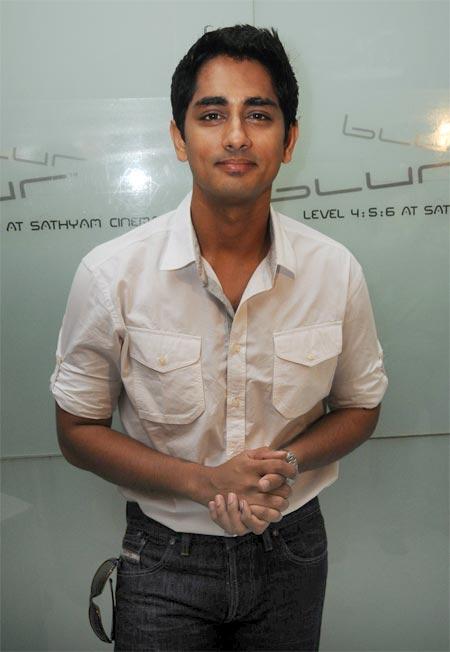 Get your lowdown on what's happening in Tamil cinema.
Manju Warrier to make a comeback?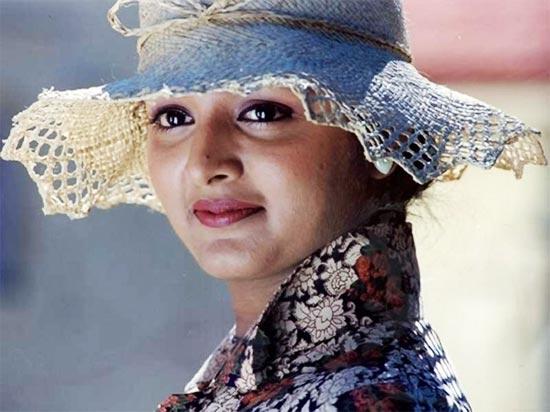 Get your lowdown on what's happening in Malayalam cinema.
April 17, 2013
Yami Gautam: Happy to be part of Gouravam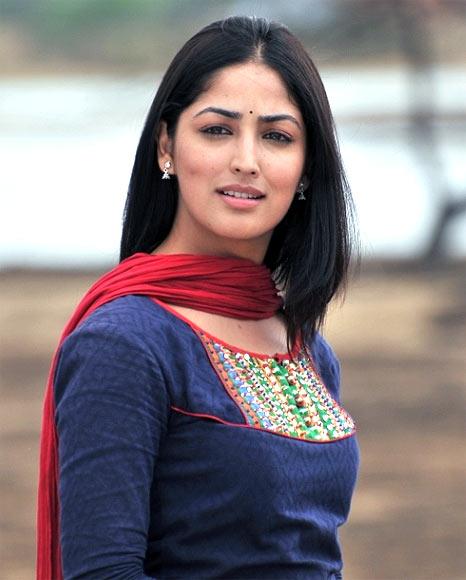 Vicky Donor actress talks about making her in Tamil industry with the bi-lingual film Gouravam
April 16, 2013
Udhayam NH 4 is a romantic thriller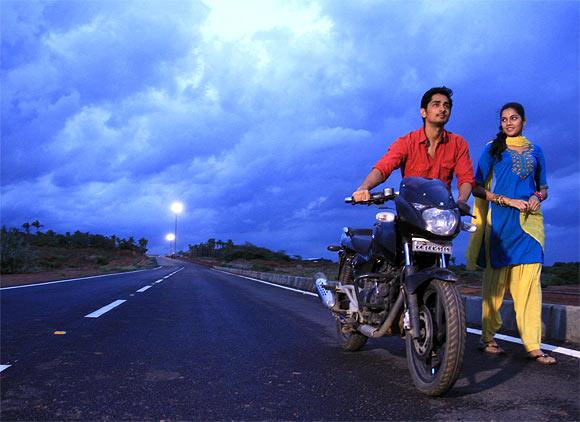 Debutant director Manimaran talks about his film NH 4.
April 15, 2013
Review: Ladies & Gentleman is a big letdown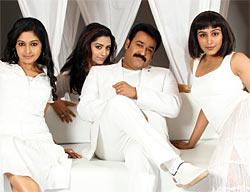 The film looks half baked effort from director Siddique
April 10, 2013
First Look: Prithviraj in Memories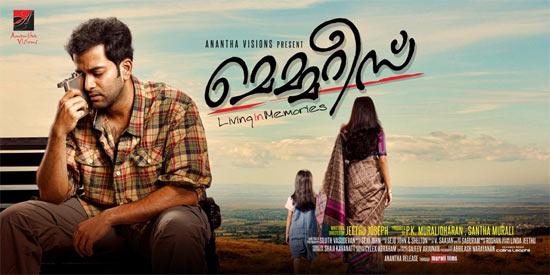 The film is about a police officer and certain unexpected events in his life.
First Look: Sushanth's Addaa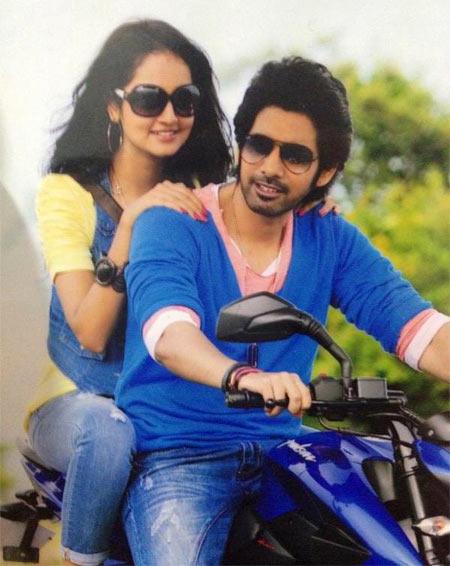 Nagarjuna's nephew Sushanth will return to the big screen after a sabbatical of three years.
April 09, 2013
First Look: Vanakkam Chennai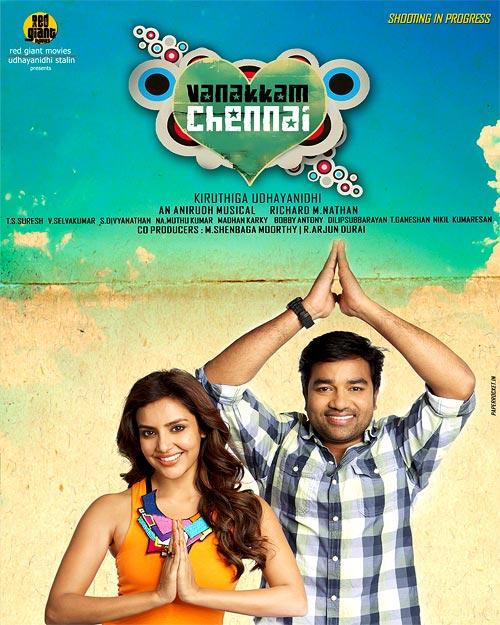 Written by Kiruthiga the film has Mirchi Siva and Priya Anand and Santhanam playing the lead roles.
April 08, 2013
First Look: Vijay's Thalaivaa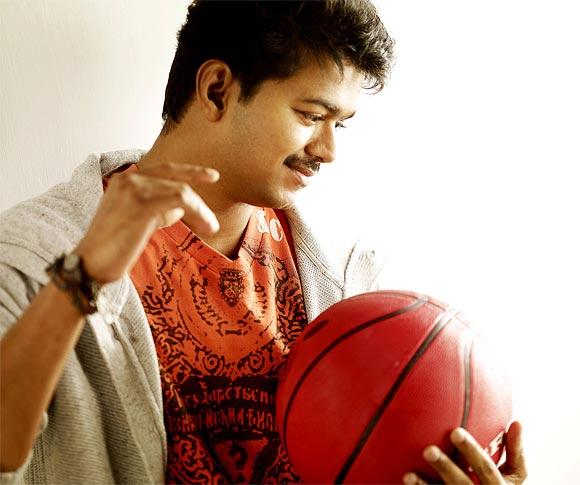 Amala Paul is the leading lady and Rajeev Pillai plays an important role in the film.
Review: Sound Thoma is senseless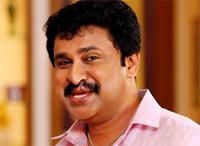 Dileep tries hard but his characterisation lacks substance or solidity.
Review: Emmanuel is disappointing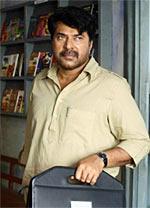 While Mammootty's character looks jaded, Fahadh Faasil too cannot save the film.
Review: Bharath Stores is a sincere effort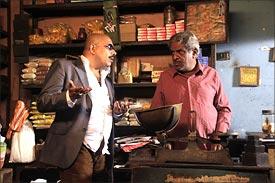 The film shows the plight of petty shops as organised the impending FDI in retail take over.
April 06, 2013
'I am tired of to playing a naive girl'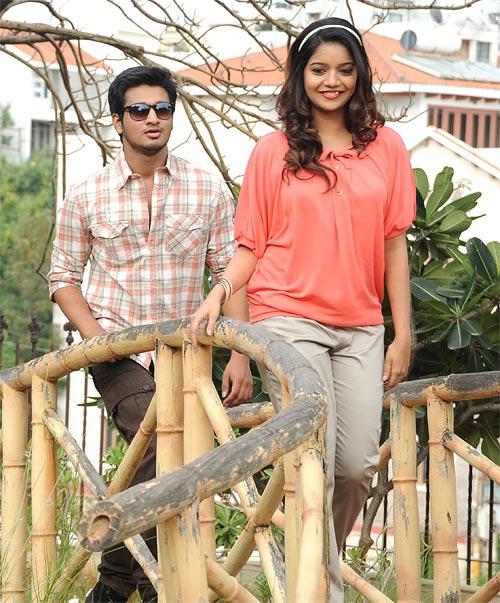 Actress Swati talks about the success of her film, Swamy Ra Ra, which released last month.
April 05, 2013
Review: Settai, not a patch on Delhi Belly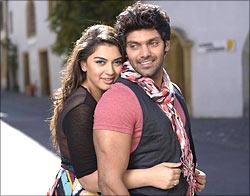 Settai is sadly, a great disappointment.
Review: Andar Bahar is a good watch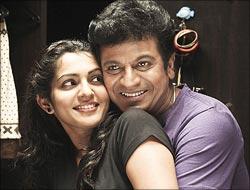 Andar Bahar is a good family entertainer.
Two Malayalam films fight it out at the Box Office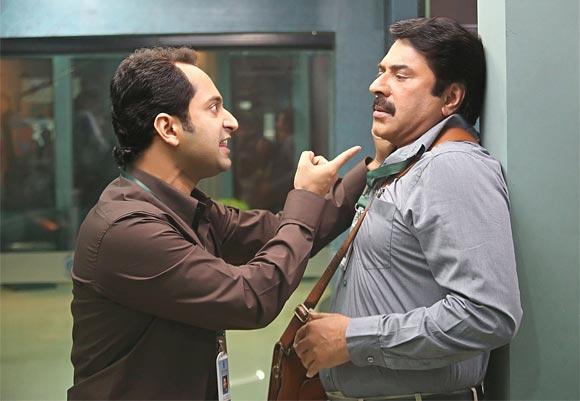 Mammootty and Fahadh Faasil's Emmanuel and Dileep's Sound Thoma to open in theaters today.
Exclusive: Shaji N Karun's new film with Jayaram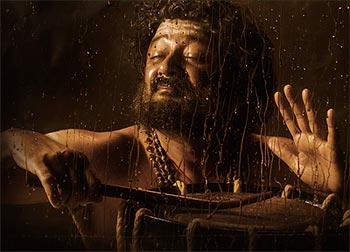 The film titled Gaadha is based on the short story Kadal
April 04, 2013
NTR Jr's <i>Baadshah</i> set to release tomorrow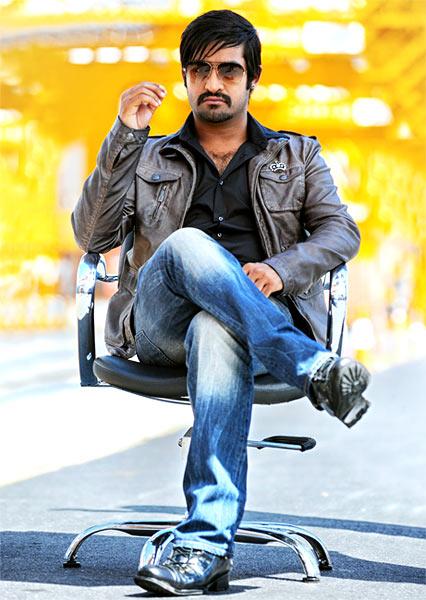 NTR Jr has undergone a makeover for this film.
April 03, 2013
'We have retained the look of Delhi Belly in Settai'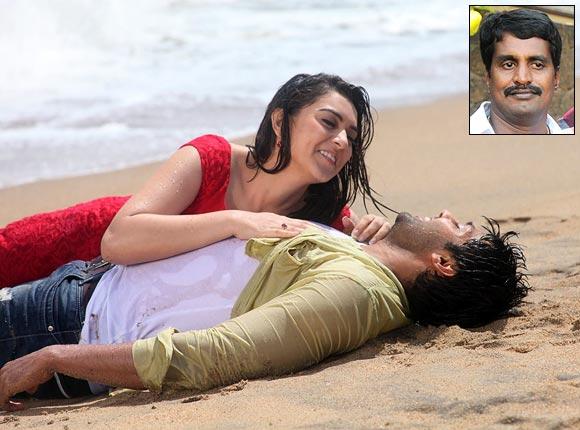 Director R Kannan talks about Settai- A tamil remake of Delhi Belly
April 02, 2013
First Look: Siddharth's Theeya Velai Seiyyanam Kumaru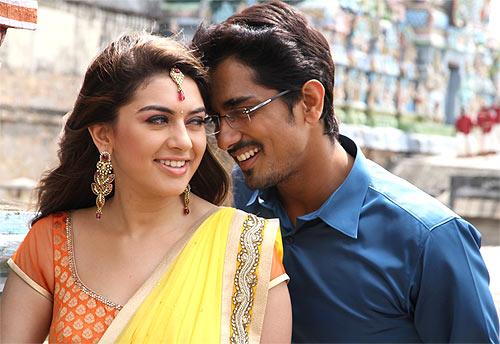 A romantic comedy the film also stars Santhanam and Hansika Motwani.
April 01, 2013
'Happy to get a Special Mention at National Awards'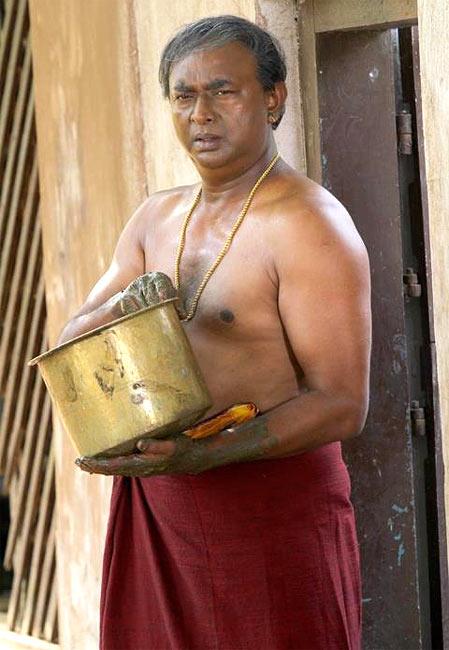 Lal speaks candidly about the National Awards and his approach to acting.
Swati: Amen is a film of magical realism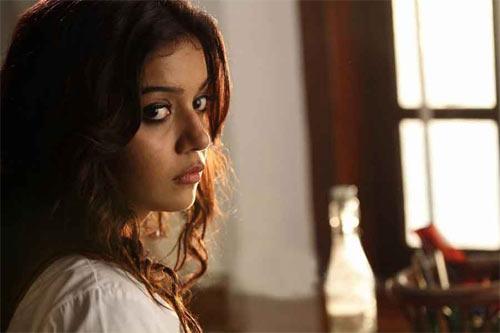 The actress talks about her foray into Malayalam cinema with Amen.
Review: Don't miss Chennaieil Oru Naal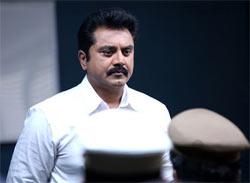 The seasoned actors give good all-around performances.
Archives
January - March 2013
|
September - December 2012
|
May - August 2012
|
January - April 2012
|
September - December 2011
|
July - August 2011
|
May - June 2011
|
March - April 2011
|
January - February 2011
|
November - December 2010
|
September - October 2010
|
July - August 2010
|
May - June 2010
|
February - April 2010