December 21, 2012
Review: Dabangg 2 looks all too familiar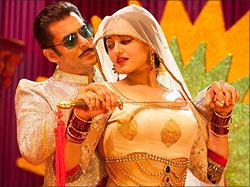 Within 15 minutes of the film, the novelty wears off.
Review: Dabangg 2 is better than the first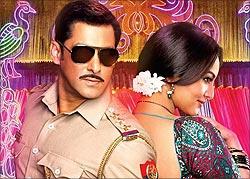 Raja Sen feels that Dabangg 2 is less unwatchable.
December 20, 2012
Review: You will love the Matru Ki... soundtrack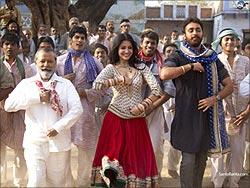 Raja Sen feels Matru Ki Bijlee Ka Mandola is a short album but boasts of top-shelf songs.
December 14, 2012
Review: The Hobbit is visually mesmerising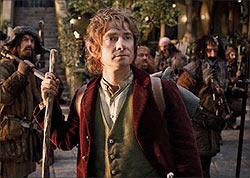 Sukanya Verma feels The Hobbit: An Unexpected Journey is a visually mesmerising.
Review: Cigarette Ki Tarah is like music video gone wrong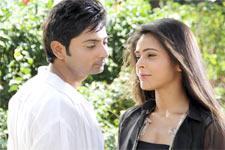 Cigarette Ki Tarah is so bad, it doesn't deserve any stars!
December 07, 2012
Review: Hotel Transylvania isn't worth checking out
Hotel Transylvania is atrociously unfunny.
Review: 10 ml Love is silly but sweet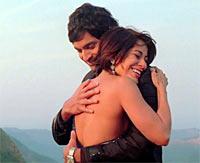 Raja Sen feels 10 Ml Love has enough to offer for a good time.
Review: Khiladi 786 is unfunny, unclever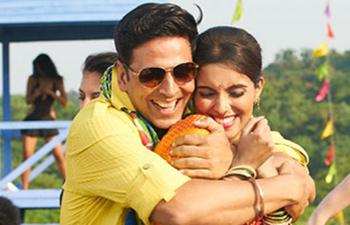 Shubir Rishi feels Khiladi 786 is a wannabe funny movie, an assault on our collective intellect.
November 30, 2012
Raja Sen reviews Aamir Khan's Talaash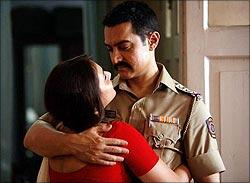 The film is well made and strongly acted but is not as enjoyable to watch as it deserved to be.
Review: Talaash tells a fascinating story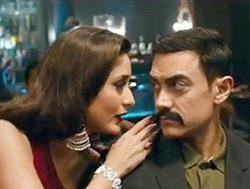 Sukanya Verma feels that Talaash is a riveting combination of sentiment and suspense.
Review: Aamir Khan's Talaash works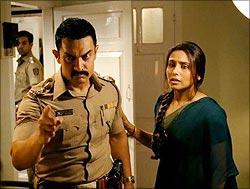 Aseem Chhabra feels Talaash is an intelligent film but falters towards the end.
November 28, 2012
Review: Spidey DVD is good, just not Amazing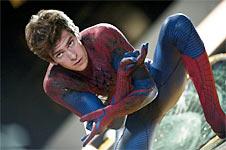 The Amazing Spider-Man DVD leaves you wanting for more.
November 23, 2012
Review: Drama is entertaining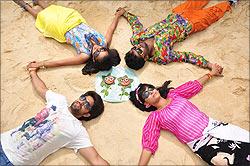 Kannada film Drama could have done better without the cliches it highlights.
Review: Breaking Dawn 2 is for Twihards ONLY!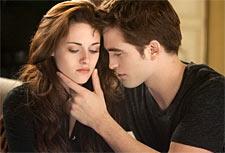 Unless you're a hardcore Twihard, The Twilight Saga: Breaking Dawn 2 feels unbearably sluggish.
Review: Life Of Pi is a visual treat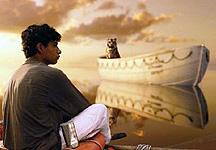 The film works well but could do with a shorter running time.
November 14, 2012
Review: Jab Tak Hai Jaan never gets tedious or dull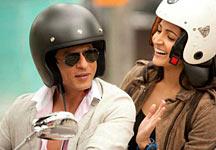 Despite certain flaws the film is watchable.
November 13, 2012
Review: Thuppaki is dull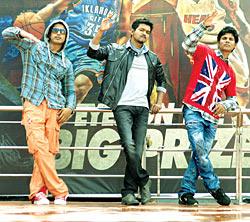 Pavithra Srinivasan says Thuppakki is not worth watching.
Review: Jab Tak Hai Jaan is all about Shah Rukh Khan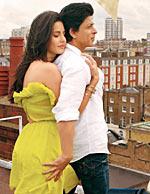 Raja Sen reviews Jab Tak Hai Jaan.
Review: Son of Sardaar is agonising at best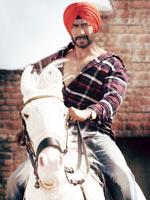 Ajay Devgn and Sanjay Dutt's latest movie has very little to offer except perhaps a headache that could well ruin your festive spirit.
Review: Jab Tak Hai Jaan's breezy romance has weak story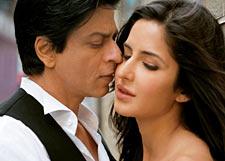 Jab Tak Hai Jaan is nothing more than lovely fluff that could have been shorter, snappier but is definitely worth watching once for the man whose name appears against the bright blue sky Mr Yash Chopra.
Review: Son of Sardaar is an opportunity wasted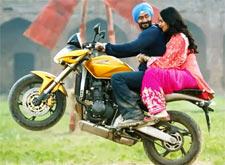 Son of Sardaar has a lot for the masses but it lacks a good story.
November 08, 2012
Review: Stolen is an average action movie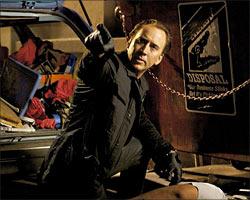 Nicholas Cage returns with Stolen, a predictable action thriller.
November 02, 2012
Review: 1920: Evil Returns is not scary at all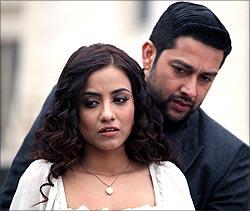 1920: Evil Returns is yet another needless horror film.
Review: Jaane Bhi Do Yaaro: The Five-Star Classic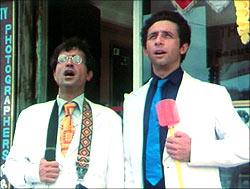 The cult classic film re-releases today.
Review: Chicken Khurana is one tasty dish!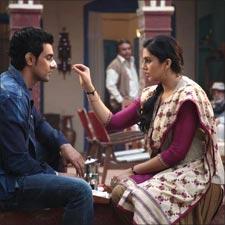 It's not every day that Bollywood churns out a tasty dish with the right ingredients. We suggest you taste it!
November 01, 2012
Review: Skyfall is the best Bond film in decades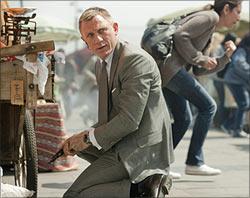 Skyfall is fabulously refreshing.
October 27, 2012
Review: Talaash music is assorted, enigmatic!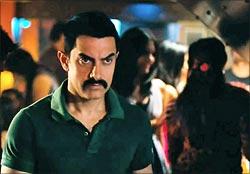 Every song in Talaash belongs to a unique genre and fosters the enigma of the film's suspense drama.
October 26, 2012
Review: Ajab Gazabb Love is outdated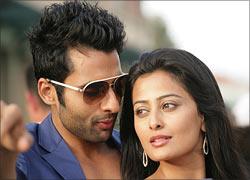 Ajab Gazabb Love is reminiscent of the bad films of the bad 1990s.
Review: Emraan Hashmi's Rush doesn't get it right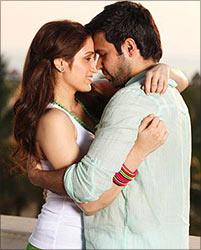 Why can't filmmakers, who make movies on the media, get their basic facts right, asks Rohit Khilnani, in his review of Rush.
October 24, 2012
Review: Dhenikaina Ready is fun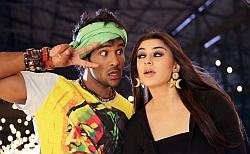 Vishnu Manchu comes back after a short hiatus with Dhenikaina Ready, a fun Telugu film packaged with all the entertaining staples for a family outing, says Shobha Warrier
Review: Chakravyuh is just your average action flick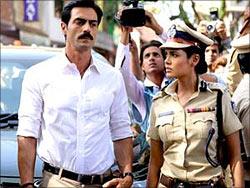 Chakravyuh maintains an aggressive cinematic tone with sufficient stock of blood and action to dole, but is nothing more than an average action flick in the garb of relevant cinema, writes Sukanya Verma
October 23, 2012
Student Review: Don't miss Student Of The Year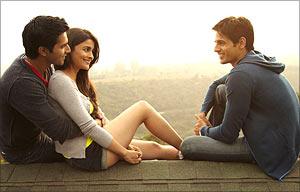 Sanjari Shah, 18, says Student Of The Year doesn't have a single dull moment.
October 22, 2012
Gokula Krishna old-fashioned sentiment is its downfall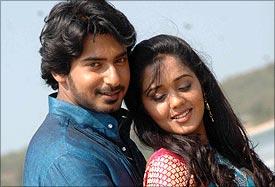 Gokula Krishna deals with a topic that is slightly outdated in the context of Indian society today, says Srikanth Srinivasa.
Prithviraj is superb in Ayalum Njanum Thammil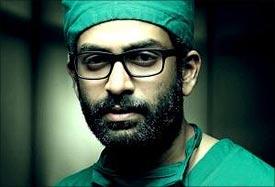 Prithviraj has given his career's best performance in Ayalum Njanum Thammil , says Paresh C Palicha.
Go see Student Of The Year NOW!

Kshamaya Daniel, 12-and-dying-to-be-13, is a young lady with strong opinions. According to her, Student Of The Year is both 'fantastic' and 'unpredictable'.
October 20, 2012
Student Review: Alia Bhatt is super cute in SOTY!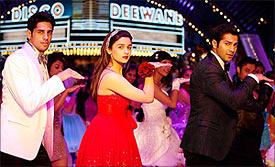 Karan Johar's latest film Student Of The Year shows the life of students. So what do the country's students think about it? Yash Joshi, 16, from Pune, gives us his verdict.
October 19, 2012
Review: Ben Affleck's Argo is a masterpiece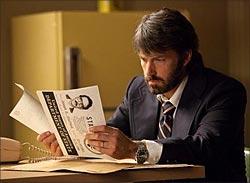 Argo tells a staggeringly peculiar story, and tells it with violent tension and extreme cleverness.
Review: Premium Rush is a very fast ride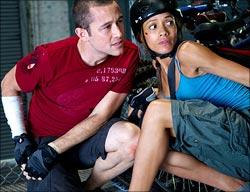 Raja Sen thinks Premium Rush is a very tight film.
Review: SOTY is no KKHH but it's a fun watch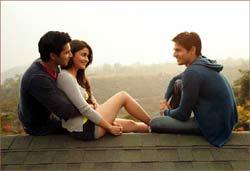 Director Karan Johar makes the film look good!
October 18, 2012
Review: Delhi Safari is a fun film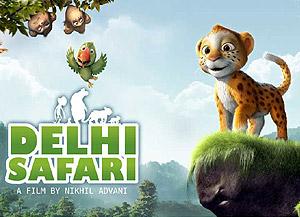 Rohit Khilnani feels Delhi Safari is a must-watch.
October 12, 2012
Review: Makkhi is a technical stunner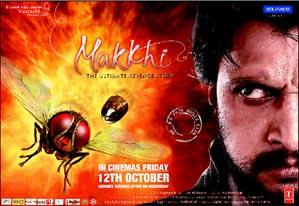 Makkhi is a visual delight.
Review: Taken 2 is explosive entertainment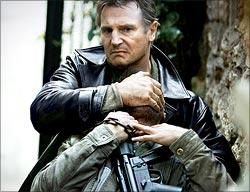 The film is often preposterous and at times sluggish but makes for a great watch.
Review: Rahman disappoints in Jab Tak Hai Jaan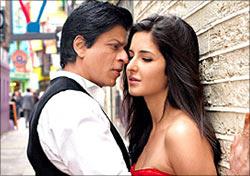 Something is sorely amiss in the songs of Jab Tak Hai Jaan. It has its moments of technique and finesse but not the soul that soars or stirs.
Review: Looper is one of the year's best films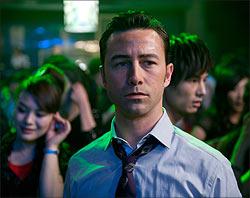 The brilliant Looper is one for the ages.
Review: Bhoot Returns isn't as good as Bhoot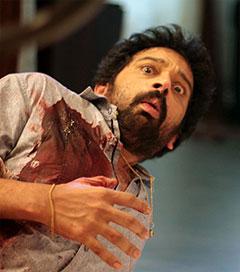 Rohit Khilnani says Bhoot Returns has quite a few nail-biting moments but ends abruptly.
Review: Chittagong is an honest film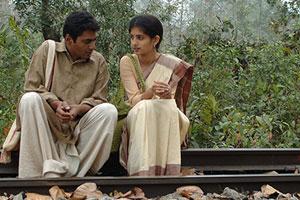 Raja Sen feels Chittagong is an important film despite its shortcomings.
Review: Aiyyaa, what a letdown!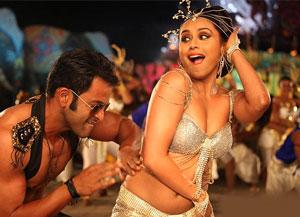 There is no way to find fault with leading lady Rani Mukerji but she is shockingly let down by the storyline.
October 08, 2012
Review: Bigg Boss 6 starts with a bang!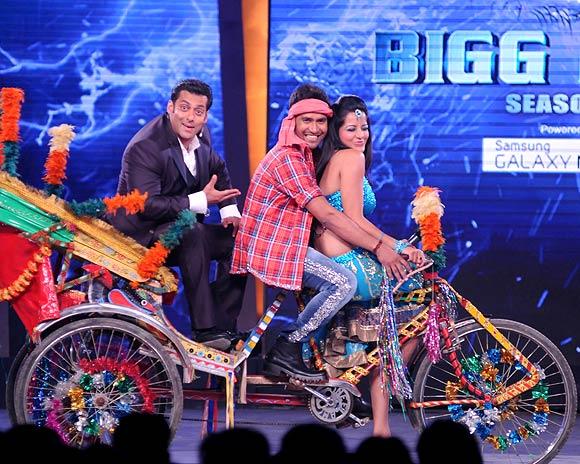 Salman Khan returns as the full-time host of the show and introduces the very interesting mix of celebrity participants of this season.
October 05, 2012
Review: Killing Them Softly kills us sleepily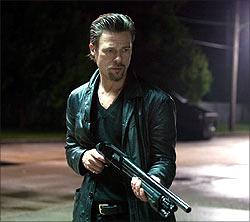 Raja Sen thinks Killing Them Softly shows off sparks of potential but doesn't work.
Review: KLPD is a ride best avoided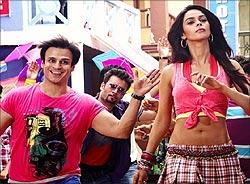 KLPD (Kismet Love Paisa Dilli) is Ek Chalis Ki Last Local set in New Delhi, writes Rohit Khilnani.
Review: English Vinglish is a winner all the way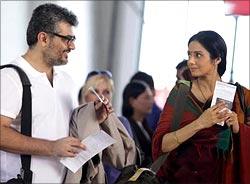 Sridevi excels as the devastatingly unassuming Shashi in her comeback film English Vinglish, writes Raja Sen.
September 28, 2012
Review: Kamaal Dhamaal Malamaal is a boring mess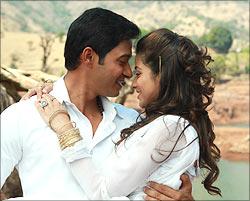 Ankur Pathak feels Kamaal Dhamaal Malamaal is a boring film!
Review: OMG-Oh My God is brave and absorbing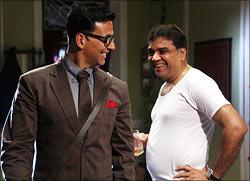 Oh My God is a brave and absorbing blend of satire, fable and fantasy that brings our attention to the misuse and commercialisation of religion, writes Sukanya Verma.
September 21, 2012
Review: Heroine is an unbelievably trashy film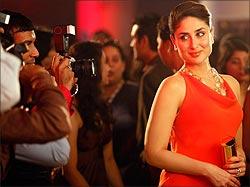 Kareena Kapoor impresses in Heroine, but is let down by the film itself.
Review: Dredd 3D is a stunning, predictable mess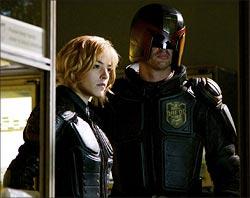 Dredd 3D is excessive and glossy and uninspired, writes Raja Sen.
Review: Heroine never rises above the superficial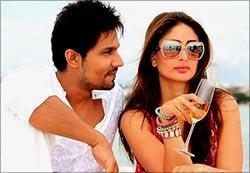 There's nothing innovative about Madhur Bhandarkar's Heroine, writes Sukanya Verma.
Review: Fire In Babylon is explosive stuff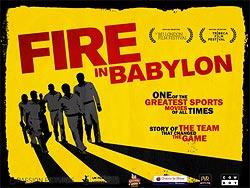 The sports documentary is riveting, writes Raja Sen.
September 17, 2012
Review: Barfi! makes us BELIEVE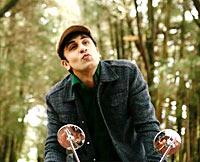 Anurag Basu's Barfi! is like finding bliss in cinema, writes Sukanya Verma.
September 14, 2012
Review: Manjunatha BA LLB is watchable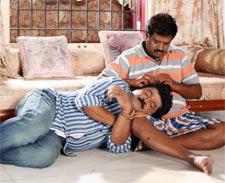 The film works despite too many characters.
Review: Barfi! is magical but deeply flawed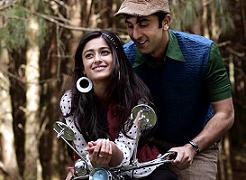 Anurag Basu's Barfi! is a well-crafted script with an intriguing back-and-forth narrative but it all goes south towards the end, writes Raja Sen.
September 13, 2012
Review: Moonrise Kingdom is thrilling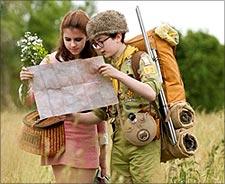 Of all Wes Anderson films, Moonrise Kingdom is one of the best and much dreamier stuff, writes Raja Sen.
September 10, 2012
More jingoism, less singing in Sur Kshetra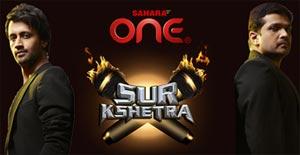 Sur Kshetra is designed in a manner likely to create animosity and bad blood.
Review: KBC 6 has lost some of its fizz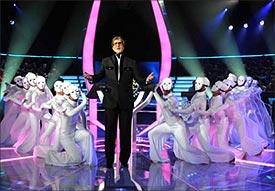 The show that opened with it's first series weekend episodes of its sixth season, makes little effort to introduce new elements in the show.
September 07, 2012
Review: No Entry: Pudhe Dhokha Aahey is a must-watch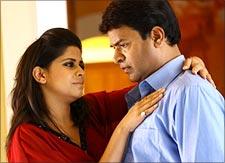 After a long time, a Marathi film has all the ingredients to match a Bollywood entertainer. So what, if it's ripped off dialogue-by-dialogue, scene-by-scene from the Salman Khan starrer No Entry.
Review: Raaz 3 offers only sleaze, no chills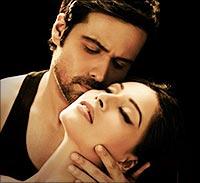 Bipasha Basu's latest film is very mediocre.
Archives
May - August 2012
|
January - April 2012
|
September - December 2011
|
May - August 2011
|
January - April 2011
|
August - December 2010
|
May - July 2010
|
February - April 2010